The Eight US States Located in the Great Lakes Region
Illinois, Indiana, Michigan, Minnesota, New York, Ohio, Pennsylvania, and Wisconsin are the eight states in the Great Lakes region.
Lake Superior is the largest of all five Great Lakes, bordering on Michigan, Minnesota, and Wisconsin.
Over 85 million people live in the Great Lakes Region, in some of the biggest cities including New York, Chicago, and Milwaukee, and Toronto in Canada.
The Great Lakes are a stunning feat of nature. Many who see them for the first time say that just one actually looks like an ocean, they are so large across the horizon. There are five Great Lakes in North America: Lakes Superior, Huron, Michigan, Ontario, and Erie. These lakes drain into the Atlantic Ocean via the St. Lawrence River, and are the remnants of glaciers that melted about 14,000 years ago. Experts are not entirely sure of their age but it is estimated that Lake Erie is about 10,000 years old, Lake Ontario 7,000 years, and Lakes Huron, Superior, and Michigan about 3,000 years old. 
The Great Lakes have been extremely important in growing the economies of both Canada and the United States. Every great lake except for Lake Michigan straddles the border between both countries, and all have functioned as entry and exit points to the continent by sea. This has promoted international trade and helped bring prosperity to larger North American cities like Toronto, Michigan, Chicago, Milwaukee, and Cleveland.  The Great Lakes Region is so large that eight US states comprise the area, creating a space with a varied yet shared economic and historic identity. 
8. Illinois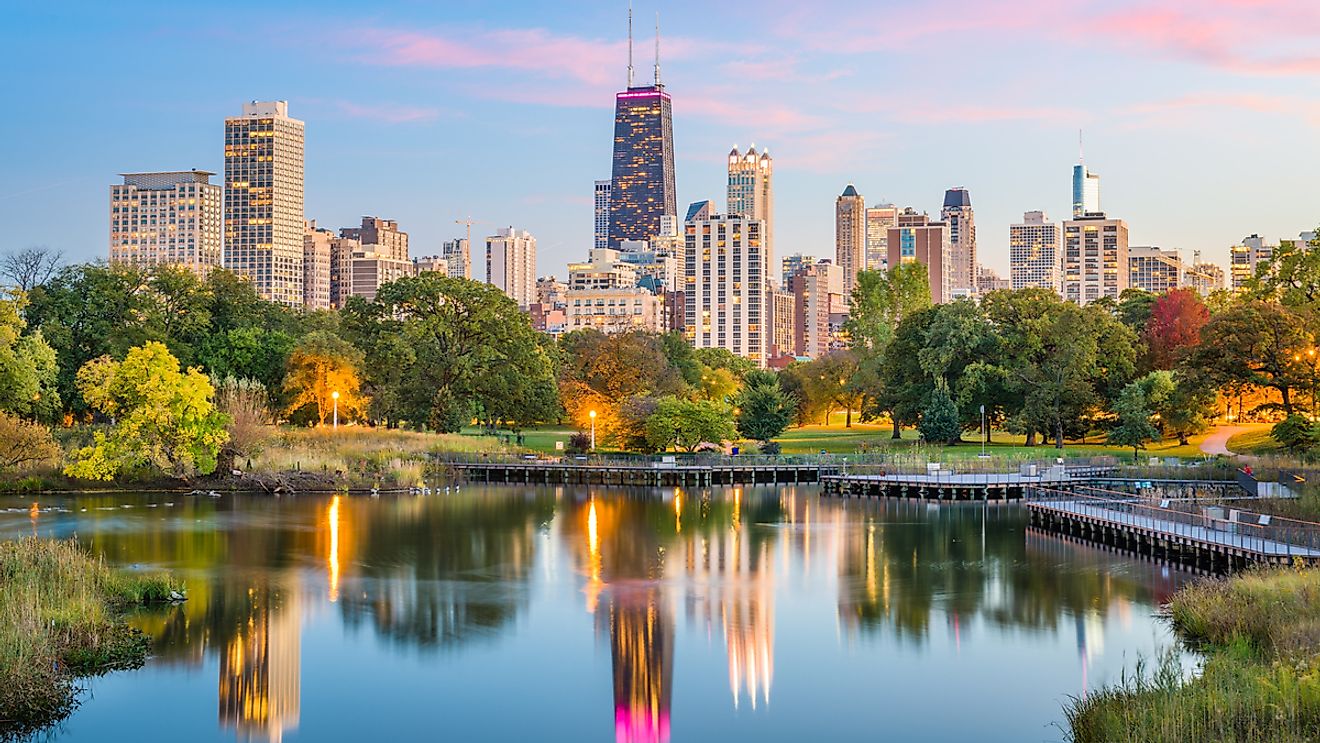 Located in the American Midwest next to Indiana, Illinois has an upper righthand corner bordering Lake Michigan. Known as the "Land of Lincoln," this state is full of farmland, wetlands, rolling hills, urban centers, and forests. Though Springfield is its capital, Chicago is its largest city. Chicago was first settled in 1830 as a water transit hub but soon grew into a large metropolis responsible for processing and transporting the raw materials of America's heartland like wheat, tools, and livestock. It is now home to 8.8 million people. 
7. Indiana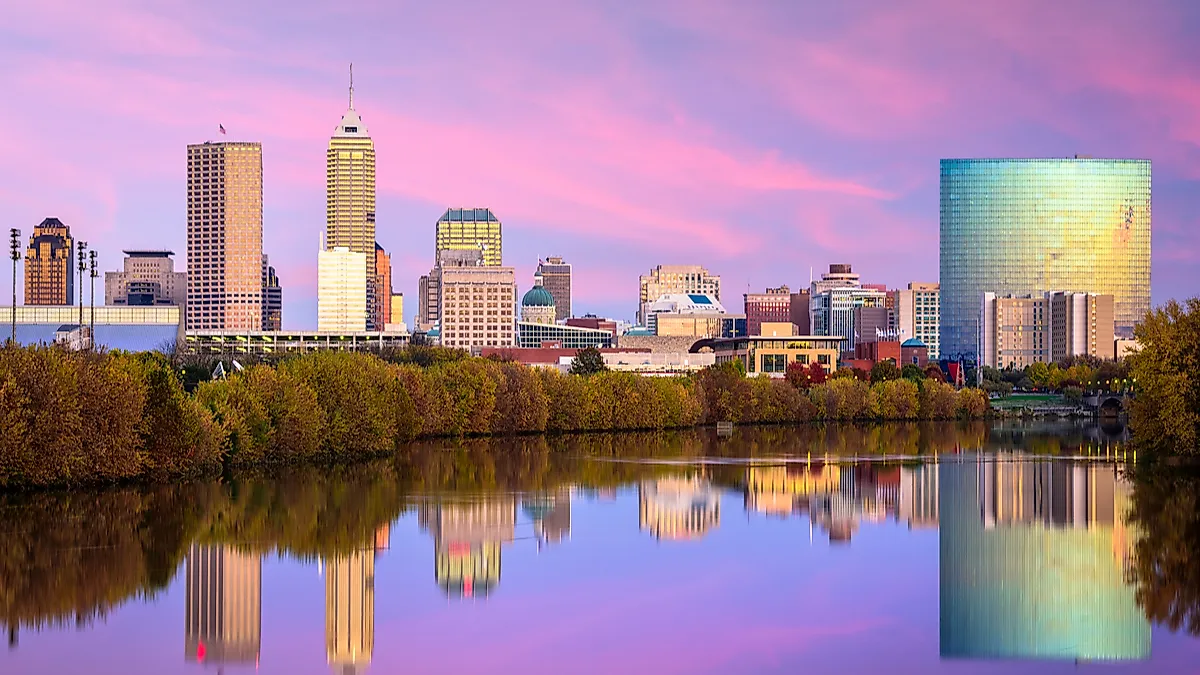 Indiana is another Midwestern state that borders Lake Michigan in the state's northwest border. This area is a hub of manufacturing in the US, and is also a leading producer of corn, poultry, and soybeans. It is also home to the country's second-largest automotive industry. Indiana enjoys four solid seasons of weather and hosts the Indianapolis 500 annually, which involves cars racing 500 miles on a 2.5-mile track.
6. Michigan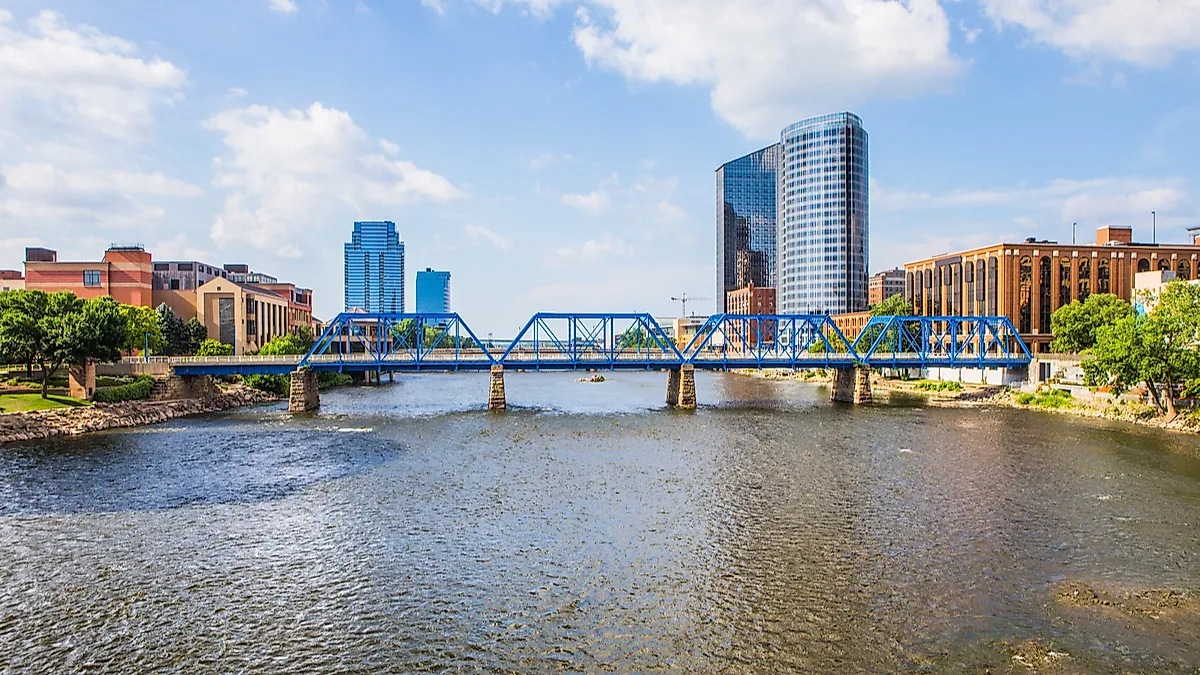 Michigan borders on its namesake lake, Lake Michigan, and also on Lakes Huron and Erie. It has numerous other bodies of fresh water within its borders as well. In fact, each person in Michigan is said to be no further than about 6 miles from some natural body of water, making this state a sought-after tourist destination for fishing, hunting, boating, and other outdoor activities. In addition to tourism, this state's major industries include manufacturing and agriculture. 
Almost 10 million people now live in Michigan, and famous people from this state include Eminem, Madonna, Kid Rock, and Jerry Bruckheimer. 
5. Minnesota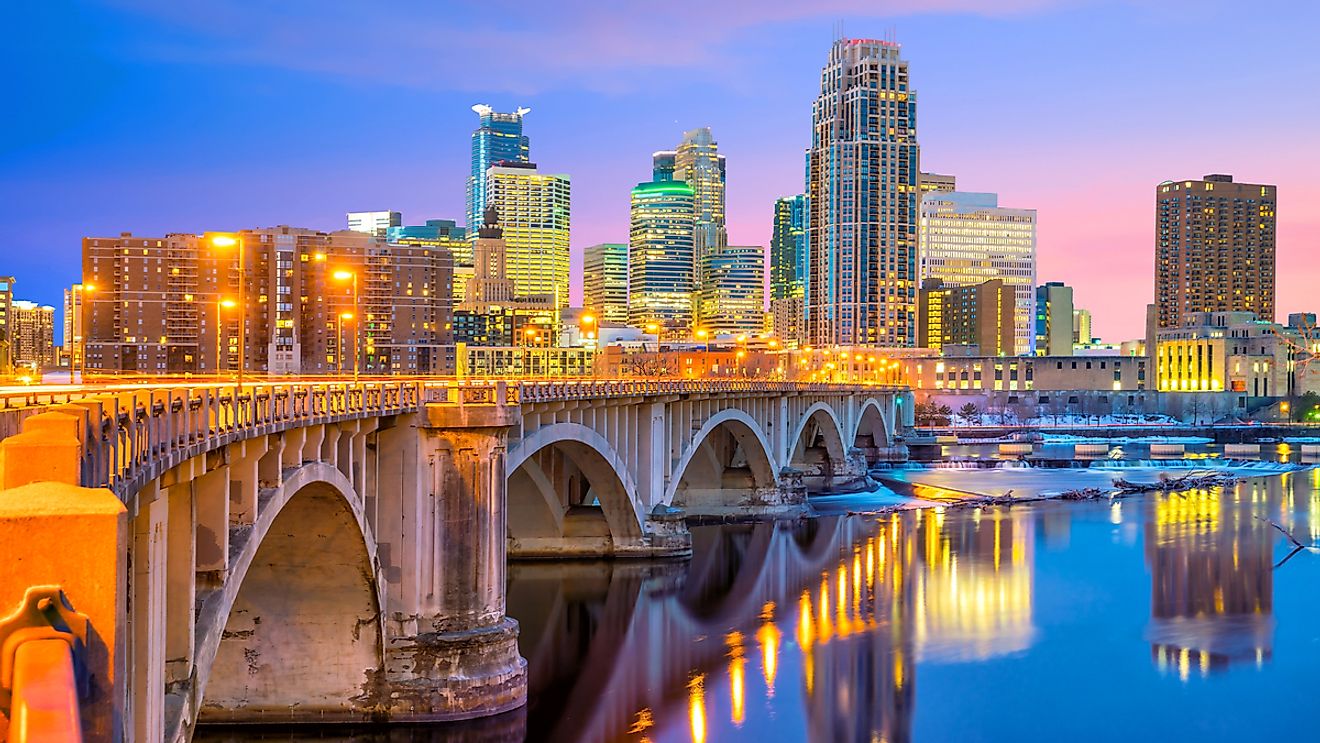 A small slice of Minnesota's northeastern border sits on the shores of Lake Superior. The rest of the state borders on North Dakota, South Dakota, Wisconsin, and Iowa. Known for its blustery, icy cold winters, Minnesota got the name the "Bread and Butter State" at the 1902 Pan-American Exposition in Buffalo because of its high-quality flour and dairy products. Like Michigan, it has many bodies of freshwater, totalling over 15,000. Manufacturing, mining, agriculture, and energy production are this state's top industries.
4. New York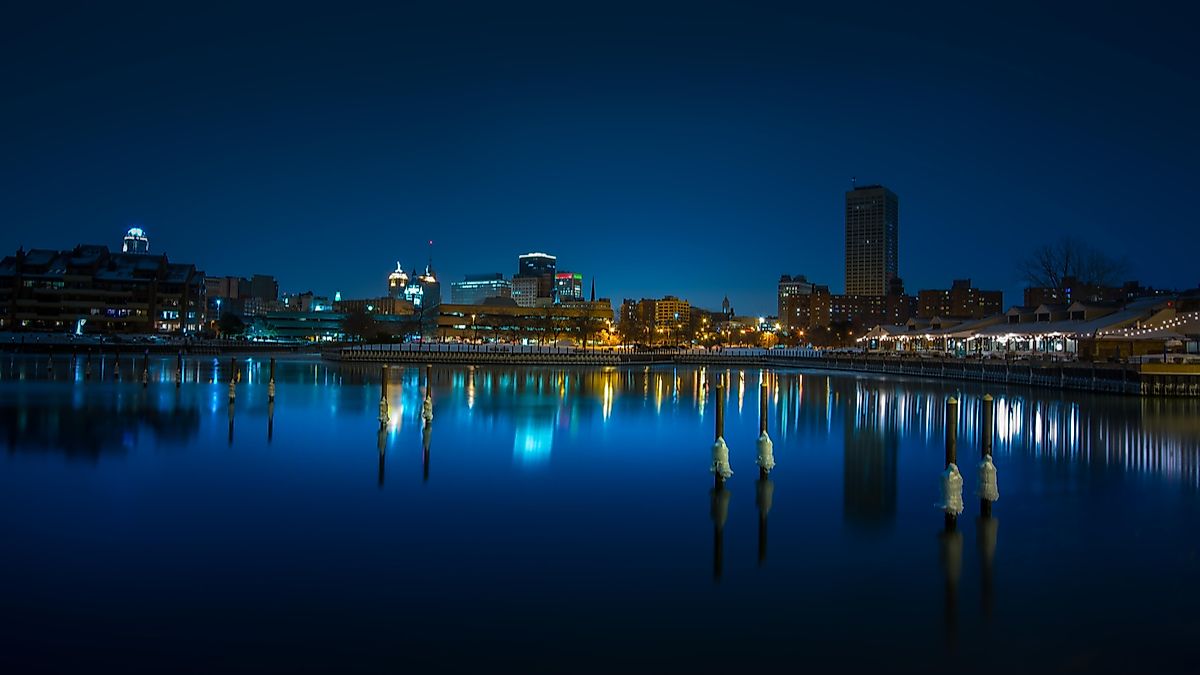 Home to the country's biggest city as well as rolling hills, farms, and forest, New York State borders on the Atlantic Ocean to the east, and Lake Ontario and Lake Erie to its north. Called the "Empire State" due to its wealth of natural resources and entrepreneurship, New York's motto "Excelsior" means "ever upward." The Dutch first settled the area that is now New York City in 1624, and the rest, as they say, is history. 
3. Ohio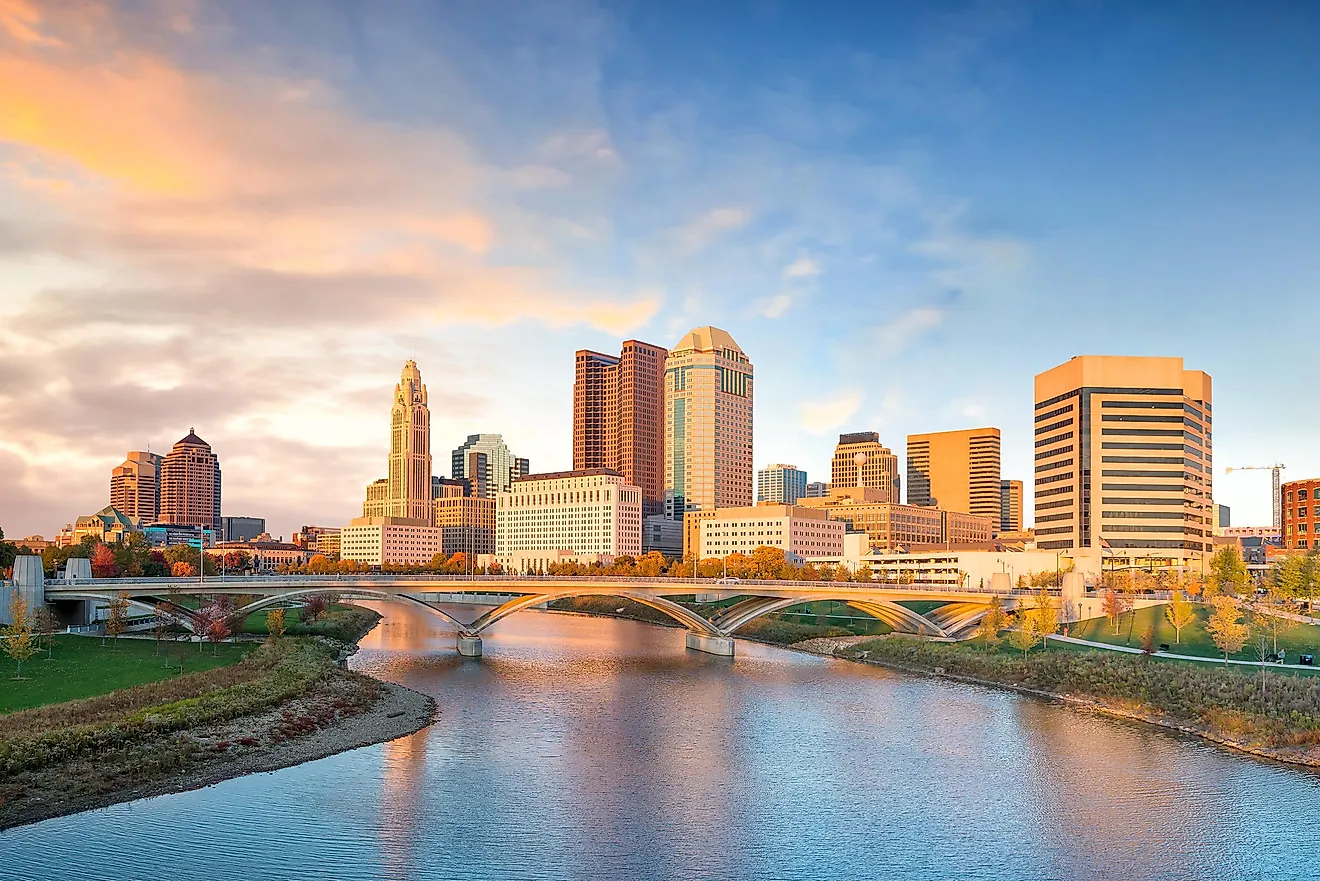 With Lake Erie on its northern border, Ohio is another watery state whose name means "great river" in the Iroquois language. There are 88 counties in this midwestern state and about 11.6 million inhabitants living across 72,138 square miles. The large cities of Columbus and Cleveland are both found in Ohio, contributing to the area's diverse economy. Ohio was traditionally a hub for assembling cars and manufacturing steel but in recent years the state has branched out into more food processing and areas like bioscience in order to adjust to modern changes.
2. Pennsylvania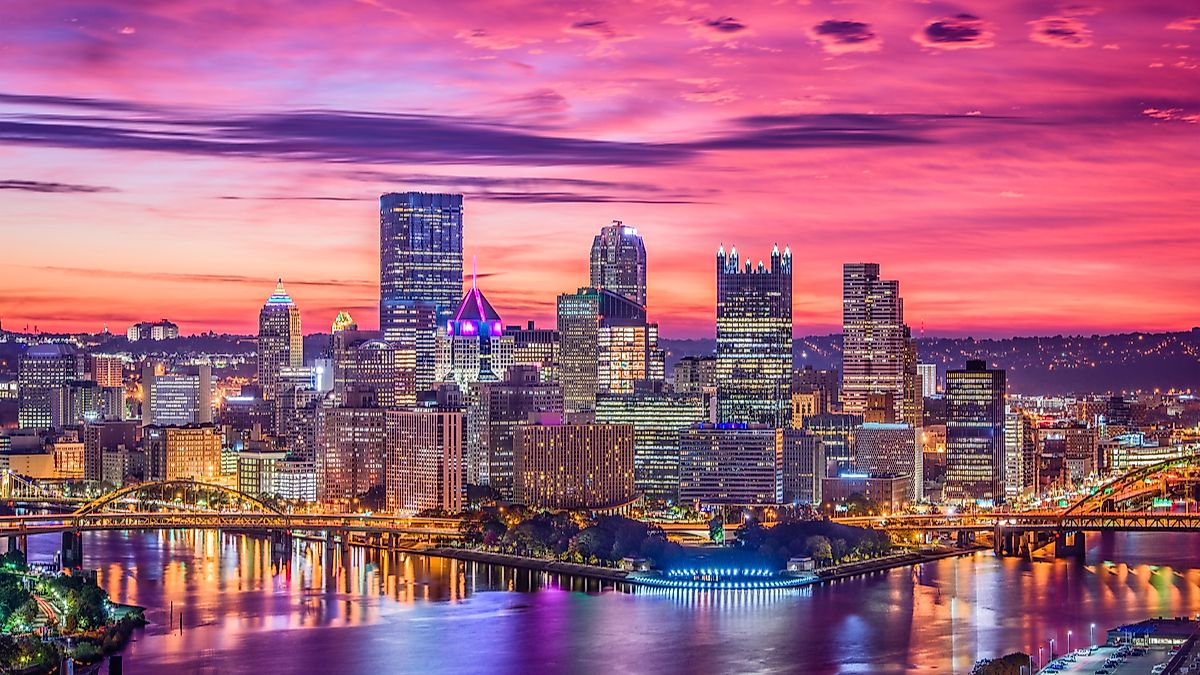 Tucked in between New York and Ohio, Pennsylvania is home to about 12.8 million people. It was nicknamed the "Keystone State" for its role in the founding of the US, as a keystone is a wedge-shaped stone that holds the others in place in the middle of an architectural archway.
Known for being the state in which the Declaration of Independence, the US Constitution, and the Gettysburg Address were all written, Pennsylvania is rich in history. This state is also home to Frank Lloyd Wright's Fallingwater house, as well as the cities of Pittsburgh and Philadelphia, and thousands of Amish people who live a traditional life. 
1. Wisconsin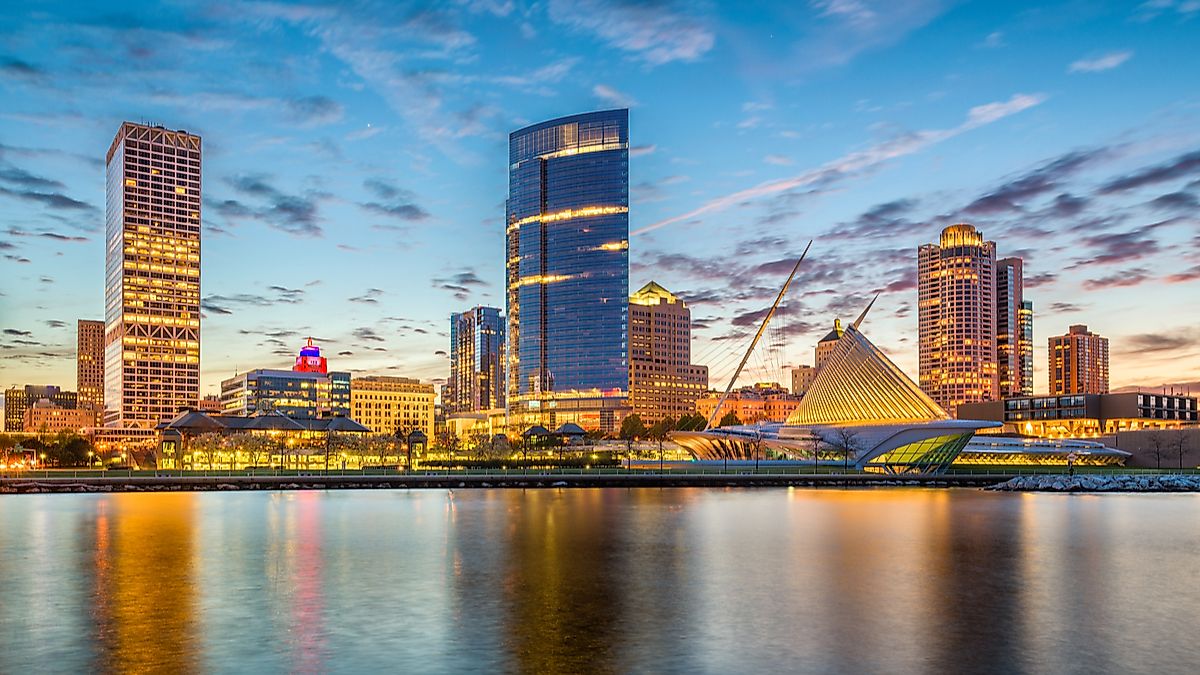 Touching on the shores of both Lake Michigan and Lake Superior, Wisconsin is a Midwestern state with about 5.8 million inhabitants. This state is the country's leading dairy producer and makes legendary cheese—for the US, that is. Tourism, the production of paper products, and information technology are also important to Wisconsin's economy.