Tallest Buildings In Minneapolis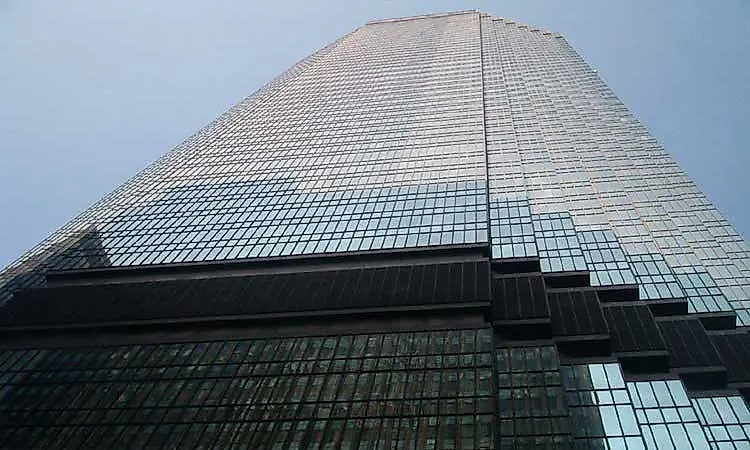 Minneapolis is the US' 16th largest metropolitan area. It is the 46th largest city with a population of 410.936 people. Minneapolis is also Minnesota's largest city and is characterized by 258 high-rise buildings, 39 of which are taller than 300 feet. The construction of skyscrapers in Minneapolis began in 1886 with the construction of Lumber Exchange Building. In the early 1920s, the city went through a construction boom. However, between the 1960s and 1990s Minneapolis underwent a major construction boom with the 24 of the city's 39 tallest buildings constructed. Currently, three of Minneapolis' buildings are ranked among the tallest buildings in the US. Tallest buildings in Minneapolis include;
Tallest Buildings In Minneapolis
1. IDS Center
IDS Center is Minnesota's tallest building, standing 792 feet tall. The building initially stood at 775 feet before the 16-foot garage was added. Its construction began in 1969 and was completed in 1972 with the garage added between 1978 and 1979. The roof of the building has a communication spire which makes the building rise to 910 feet. IDS Center is owned by Beacon Investment Properties of Hallandale Beach who purchased it in 2013 for approximately US$ 253 million. Some of the tenants occupying the 57-floor tower include Briggs and Morgan, Gray Plant Mooty, Lindquist and Vennum, Merchant and Gould, and MOM Brands. IDS Center is also a popular filming spot with some of its floors featuring in movies and music.
2. Capella Tower
Capella Tower, ranking number 2 among the tallest buildings in Minneapolis, was opened in 1992 after the construction work which took three years to complete. The 775 feet tower was initially called 225 South sixth before changing to the current name in 2009. Capella Tower was constructed one-foot shorter out of respect for IDS Center; however, further revelations indicate that the Capella Tower is 14 inches taller than the main roof of IDS Center. The 56 stories Capella Tower is connected to the 20-story Park Building by a winter garden. The building combines cubes and various round towers to form a stylistic building. The top is the tower an illuminated semicircle design which houses antenna farm and communications network.
3. Wells Fargo Center
The Wells Fargo Center was initially called Norwest Center. The construction of the 774 feet tower was completed in 1988 and is built on the site of the Northwestern National Bank Building which was burnt down in 1982. Wells Fargo Center has 57 floors with major tenants being Northwest Corporation, Faegre Baker Daniels Law Firm, and KPMG. Wells Fargo Center is brilliantly lit at night with the flood lamps which are located on the rooftop. A Wells Fargo museum which exhibits coins and telegraph equipment is also located in this building. Wells Fargo Center is owned by Hines.
4. 33 South Sixth
33 South Sixth stands 52 stories tall at the height of 668 feet. The tower was formally known as International Multifoods Tower, and the name 33 South Sixth comes from its address which is 33 South Sixth Street, Minneapolis. The construction of the tower which started in 1979 was completed in 1983. Some of the current tenants include Target Corporation, Meagher & Geer law firm, and Stoel Rives.
5. Campbell Mithun Tower
Campbell Mithun Tower, fifth among the tallest buildings in Minneapolis, is a 41 story tower located on the 3rd Avenue in Minneapolis. The construction of this tower started in 1983, and it was completed in 1985. Campbell Mithun Tower has several amenities including fitness center, underground parking, conference facilities, and restaurants.
Tallest Buildings In Minneapolis
| Rank | Name | Height (in feet) |
| --- | --- | --- |
| 1 | IDS Tower | 792 |
| 2 | Capella Tower | 775 |
| 3 | Wells Fargo Center | 774 |
| 4 | 33 South Sixth | 668 |
| 5 | Campbell Mithun Tower | 579 |
| 6 | US Bank Plaza I | 561 |
| 7 | RBC Plaza | 539 |
| 8 | Fifth Street Towers II | 504 |
| 9 | Ameriprise Financial Center | 498 |
| 10 | Target Plaza South | 492 |
| 11 | Plaza VII | 475 |
| 12 | The Carlyle | 469 |
| 13 | US Bancorp Center | 467 |
| 14 | AT&T Tower | 464 |
| 15 | 333 South Seventh Street Tower | 455 |
| 16 | W Minneapolis-The Foshay | 448 |
| 17 | CenturyLink Building | 416 |
| 18 | 50 South Sixth | 404 |
| 19 | Hennepin County Government Center | 404 |
| 20 | LaSalle Plaza | 387 |