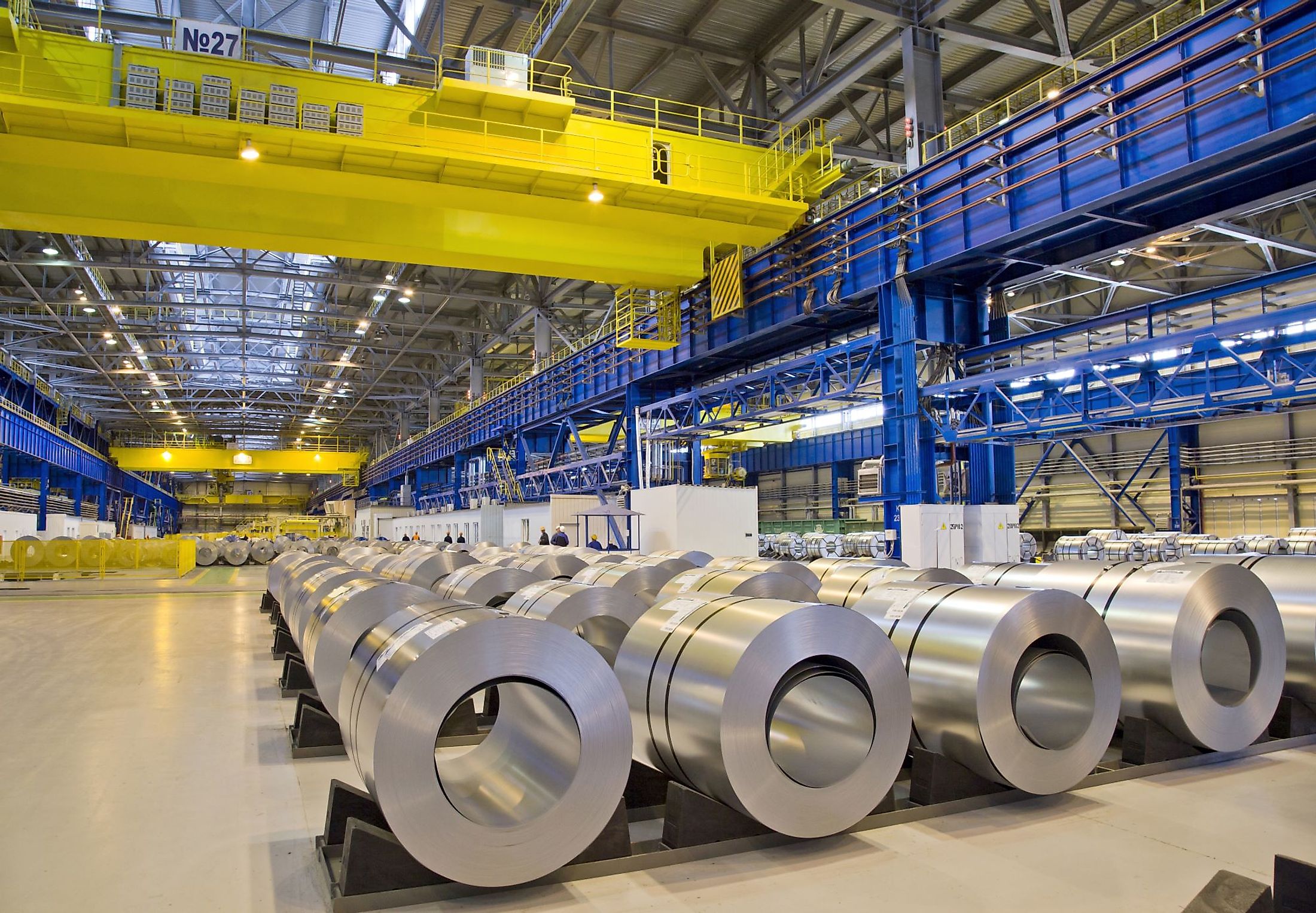 Top 10 Steel Producing Countries in the World
Steel is one of the world's most essential metals consisting of a combination of iron and carbon. This alloy is present throughout one's home, workplace, city, and country, such as in cars, appliances, office buildings, or even railroad tracks. In numbers, the world has produced a whopping 1,951.9 million metric tons of steel in 2021 alone. That being said, why exactly is steel so widespread and essential? To answer this, some of the many benefits of steel include the following: Steel can be up to 1,000 times stronger than iron and can be made even stronger with the addition of galvanized steel strapping. Steel can also be used for products and projects of all kinds ranging from small tin cans to large infrastructural plans such as highways and buildings. Moreover, Steel has advanced immensely over time, and we continue to find ways to advance and incorporate it into new situations.
Such efficiency and advantages are thanks to the metal being in use for more than 4,000 years! The earliest traces of steel can be found all the way back to 1800 BC when the metal was found in ironware from Anatolia (now Western Asia). Since then, advancements can be seen over time, with quench-hardened steel being used in China and high-carbon steel in India during 300-500 BC. Finally, in the past 500 years, steel production in Europe began using pig iron as a raw material. Subsequently, the current most advanced processes of Basic Oxygen Steelmaking (BOS) and Electric Arc Furnace (EAF) came to be. With such utility and advancements, it is clear why this metal is widely produced and utilized. But, with so much demand, who produces these massive amounts of steel each year? Let us find out!
1. China - 1,032.8 million metric tons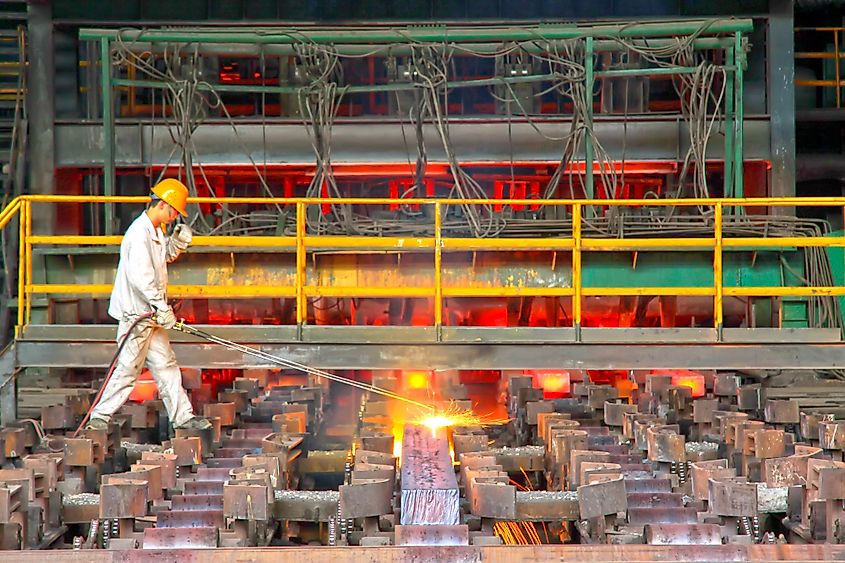 While it was quite low on the steel production lists back in the early 20th century, China has exponentially increased production to take the top spot in the world. With more than 1,000 million metric tons of steel produced in 2021, the country produces 53% of the world's steel which is more than all other countries combined! This rapid rise primarily took place due to the sudden modernization of the local manufacturing industries as well the economy. That being said, as a side effect of this modernization, China also consumes the majority of its steel and exports less than 10%. However, this minimal percentage is still enough to make it the largest steel exporter on Earth. So, China truly is a behemoth when it comes to the steel industry worldwide.
2. India - 118.2 million metric tons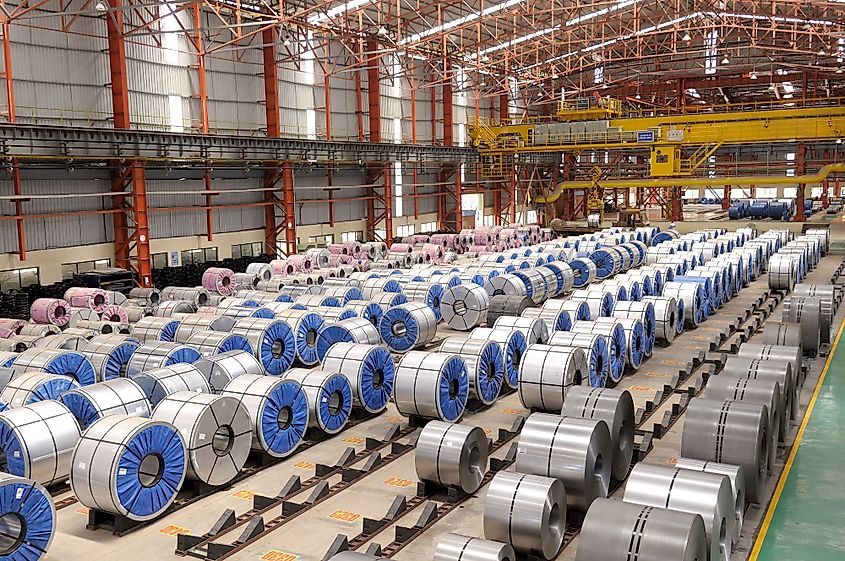 Being the first country where high-carbon steel was found, India has a strong steel market that has been around for many years. Thanks to government support and private companies, India has recently surpassed Japan to become the world's second-largest producer of crude steel. Producing 118.2 million metric tons of steel in 2021, domestic production has increased a whopping 75% since 2018, which is a testament to the "Make In India" scheme run by the government. However, regarding steel exports, India sits much lower at 7th in the world as the local demand is relatively high. Thankfully, with prominent iron ore production in India, there is ample room for increased steel production, as most of the country's steel is produced from iron ore. 
3. Japan - 96.3 million metric tons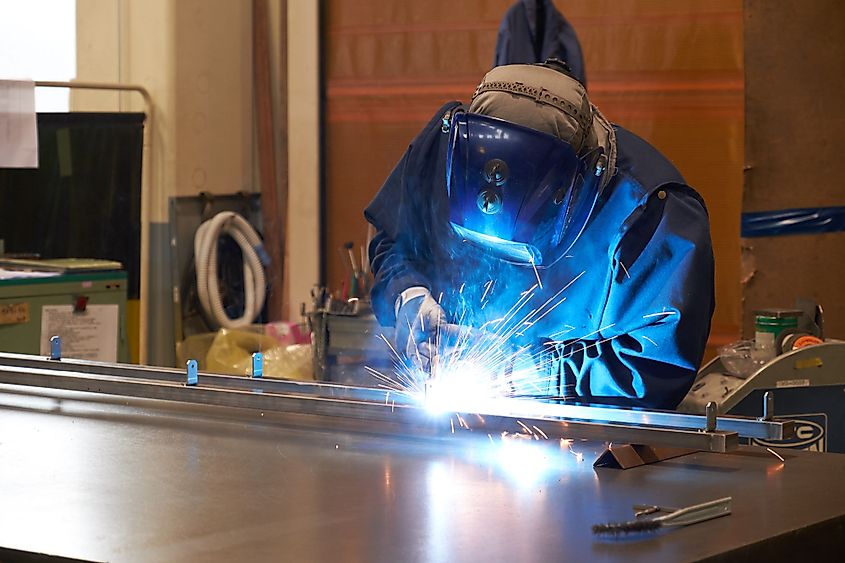 With the support of large corporations such as Nippon Steel which produces more than 24% of Japan's total output, the country has been a strong producer for many years. While it may have been dethroned by India recently, Japan is still known for its high-quality steel production and advanced steel industries. Notably, by incorporating advanced technologies to improve quality while reducing emissions, Japanese steel mills are able to produce some of the world's best steel while being environmentally friendly. Thanks to this, Japanese steel is in high demand, and the country is the second largest exporter in the world, with approximately 30 million tons exported in 2020. Intending to continue its quality and sustainability standards, Japan is an important global figure in the steel market.
4. United States - 85.8 million metric tons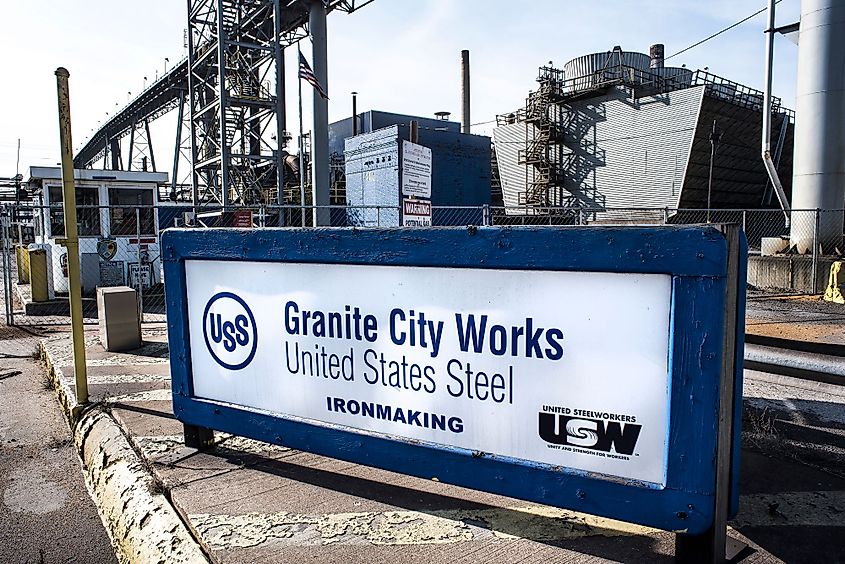 Like Japan, the United States is known for its high-quality steel and advanced production processes. With a combination of integrated steel mills and specialty mills, the country manages to produce an impressive 70-90 million metric tons of steel on average. Unlike many others, steel production in the US peaked in the mid-90s, due to which it has been more or less stagnant over the past few decades. More recently, the pandemic also led to significant shortages in production and a long backlog of orders throughout the nation. So, while production is recovering rapidly, the US still managed to hold the 4th place spot, with most of its steel being used locally.
5. Russia - 75.6 million metric tons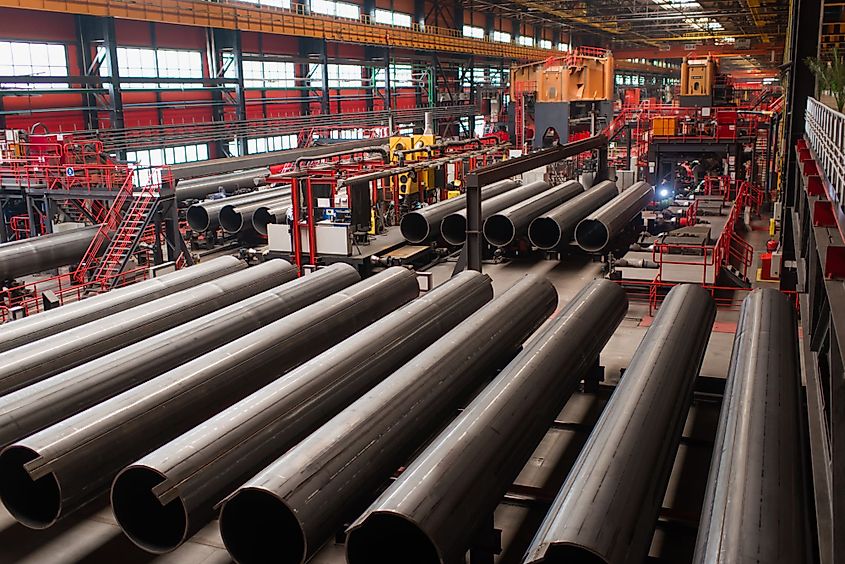 Producing more than 60 million metric tons each year for more than a decade and 75.6 million metric tons in 2021, Russia's steel production has remained stable and gradually progressed. Specifically, thanks to large corporations such as Novolipetsk Steel (NLMK), the country's leading steel producer, Russia has a robust steel infrastructure and market valued at over $60 billion. Also, as 60% of Russian steel is produced with pig iron using the basic oxygen furnace method, their high iron production boosts the local steel industry. On the flip side, however, sanctions have decreased exports to some of the country's top importers, such as the European Union. Considering that Russia is third in global steel exports, this loss in exports has been partly responsible for an increase in the Russian excise tax by 2.7% for semi-finished steel products.
6. South Korea - 70.4 million metric tons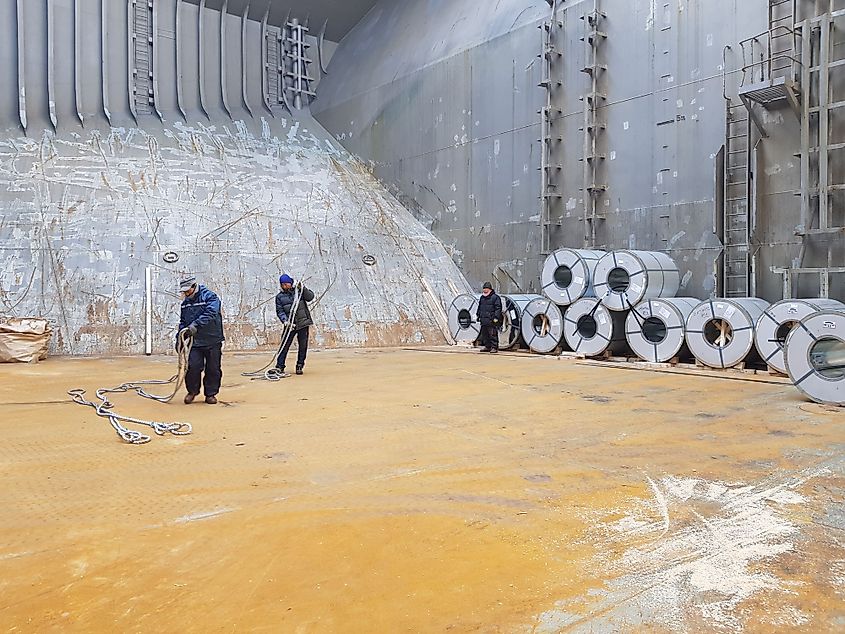 In South Korea, steel is an important commodity that makes up nearly 5% of the manufacturing industry's GDP. With major corporations such as Hyundai Steel, KG Steel, POSCO, etc., involved in steel production, South Korea has maintained production of approximately 70 million metric tons per year over the past decade. This steel is essential for the development of the nation as it is used in machinery, automobile, construction, shipbuilding, and many other sectors locally. Along with this, South Korea has also been a major exporter of steel and, in recent years, has been focused on improving its balance of trade by increasing exports. To this end, the country currently stands at number four on the leading steel exporters list, with more than 27 million tons of steel to countries such as Japan, China, and India.
7. Turkey - 40.4 million metric tons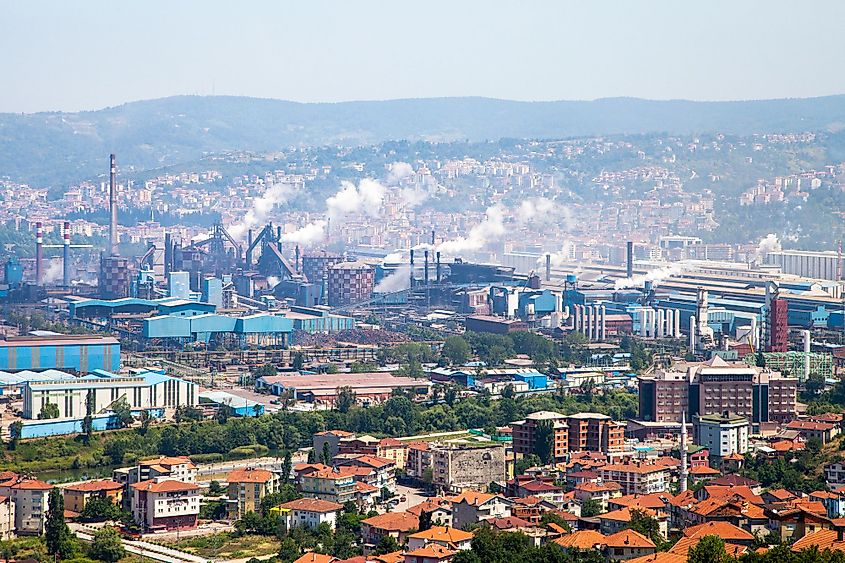 Over the past two decades, Turkey's steel industry has grown immensely from a production of 14 million metric tons in 2000 to more than 40 million metric tons in 2021. This is primarily due to an import substitution system implemented in 1980, which saw a significant increase in steel exports to countries such as Iran, Iraq, etc. As the export demand increased, Turkey rapidly scaled up its steel production and saw a major production boom which is still prevalent today. As of now, Turkey has a whopping 26 electric arc furnace mill plants (EAF), 11 induction furnace plants, and 3 BOF plants, which are powering steady and growing steel production. Exports have also increased significantly in the country, and steel makes up approximately 10% of the total industry export value! This equates to 18.53 million metric tons of steel, making Turkey the 6th largest steel exporter in the world.
8. Germany - 40.1 million metric tons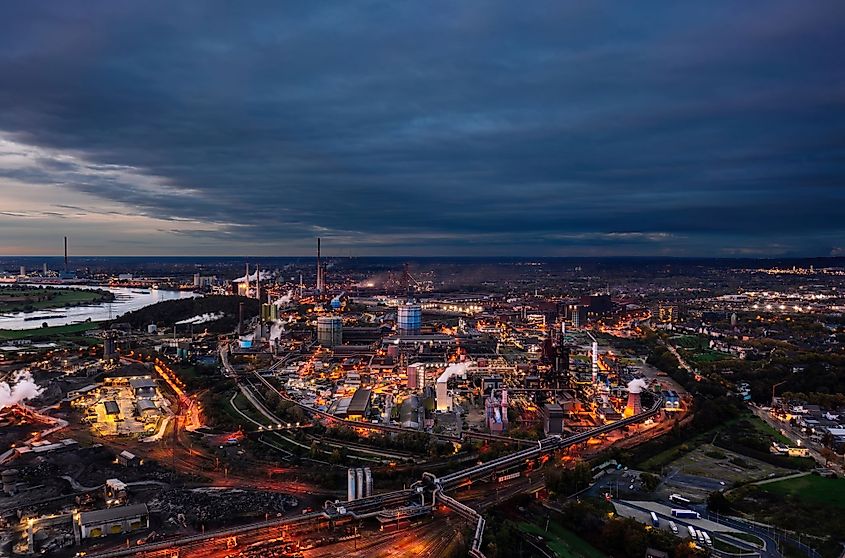 Employing a total of 83,000 people, the steel industry in Germany is an important pillar of the German economy. Thus, Germany is the eighth-largest steel manufacturer in the world and the largest in the European Union, producing 40 million metric tons in 2021 alone. This production is supported by a multi-faceted local and international demand coupled with major companies working in the industry. Specifically, when it comes to demand, Germany has major customers in the automotive, metalworking, and construction sector, which are set to grow in the coming years, only increasing the scope for production. Parallelly, Germany is also the 5th largest steel exporter, with more than 21 million metric tons exported in 2020. Adding to this, the presence of major firms such as ArcelorMittal, Salzgitter AG, Hüttenwerke Krupp Mannesmann, and Thyssenkrupp Steel Europe AG allows the country to maintain and develop their robust steel production infrastructure.
9. Brazil - 36.2 million metric tons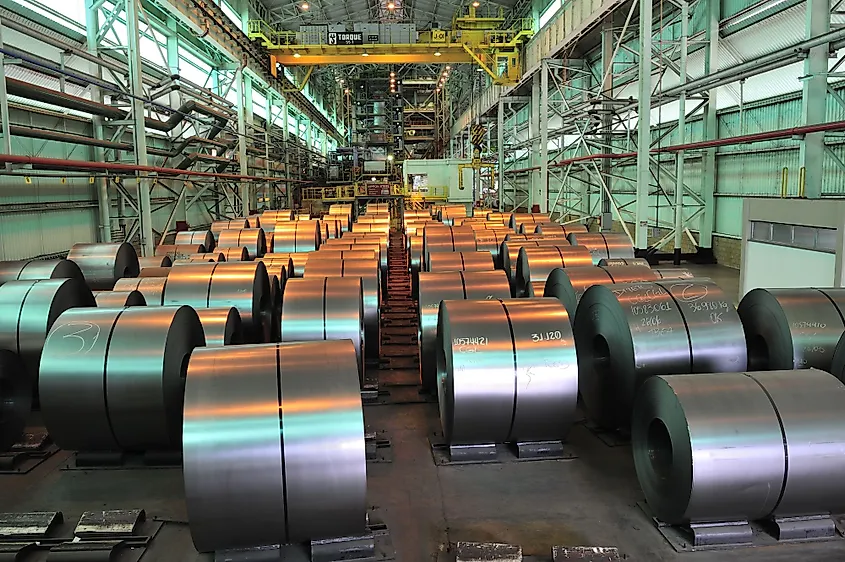 While it may not be at the higher end of the top 10, Brazil has maintained a constant and stable steel industry over the past decade. Since 2010, the country has produced over 30 million metric tons of steel annually, and in 2021, local production of 36.2 million metric tons was the most in a single year. According to the Brazil Steel Institute, the country has 31 steel plants managed by 12 business groups which provide an impressive capacity of producing more than 50 million metric tons in a single year. In addition, Brazil is also a prominent steel exporter, with 11 million tons of exports to over 100 countries in 2021. However, that's not all. With a major investment of over $10 billion in the Brazilian steel industry, prominent major steel corporations such as ArcelorMittal believe that the sector has massive potential and that demand can double in the coming decade!
10. Iran - 28.5 million metric tons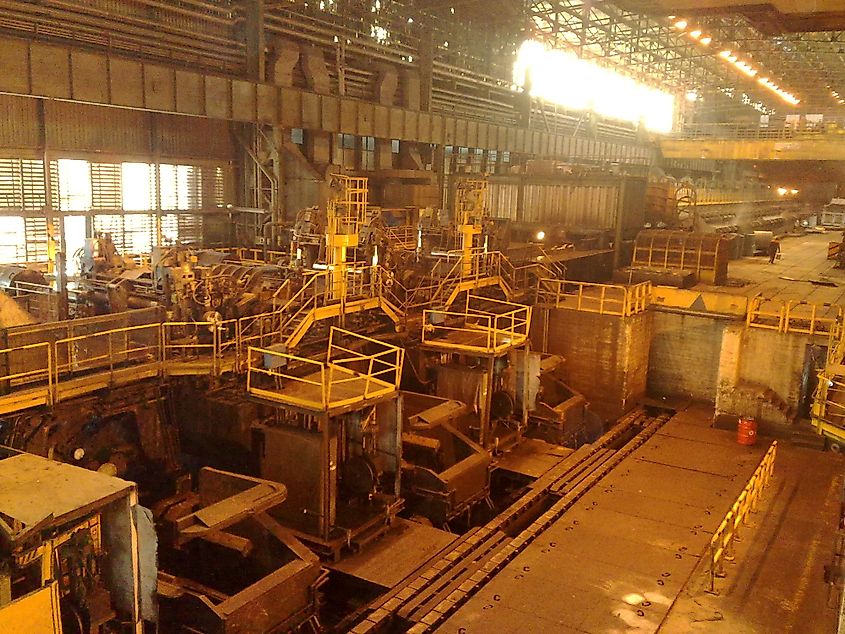 Producing only 10 million metric tons of steel just 14 years ago, Iranian steel production has come a long way to enter the top 10 in the world. With a production of 28.5 million metric tons in 2021, the country has rapidly developed its steel infrastructure with the presence of companies such as Khorasan Steel, Esfahan Steel Company, and Mobarakeh Steel Company. That being said, in 2022, the country is facing many ups and downs in its steel industry production. While numbers have increased for most of the year, export discounts on Russian steel have caused a significant drop of about 20% year-on-year during June and July. Thankfully, Iran still exports to more than 100 countries, and production has stabilized near the year's end.
Steel Market Trends Across The Globe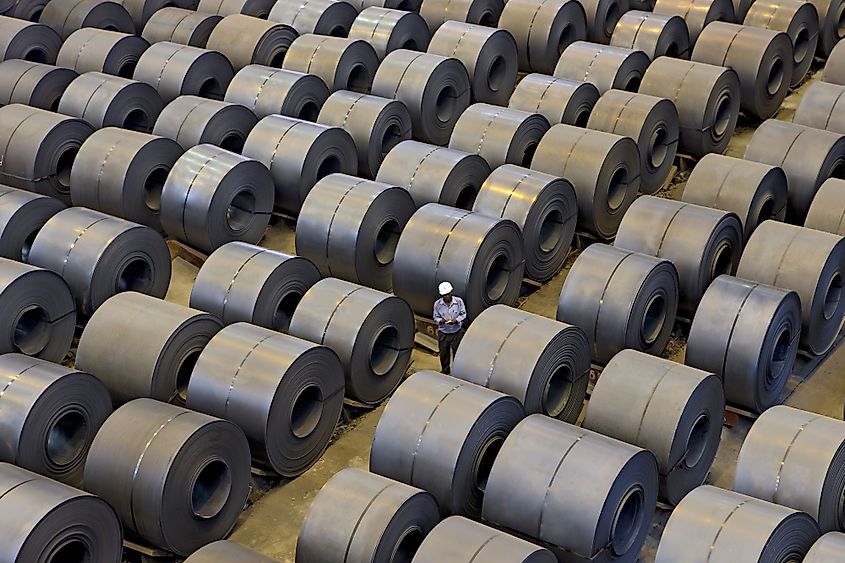 With many unique techniques, countries, and types of steel produced, the industry is quite complex on a global scale. Specifically, in recent years, sustainability and environmental protection have become major concerns in steel production, leading to stern measures by many countries such as Japan. So, backed by the World Steel Association, steel demand is expected to grow further while incorporating a range of measures to integrate social, economic, and environmental safety in parallel. In numbers, world steel demand is expected to increase by 2.2% in 2023!
The Top 45 Steel Producing Countries In The World
| Rank | Country | Crude Steel Production 2021 (million metric tons) |
| --- | --- | --- |
| 1 | China | 1,032.80 |
| 2 | India | 118.2 |
| 3 | Japan | 96.3 |
| 4 | United States | 85.8 |
| 5 | Russia | 75.6 |
| 6 | South Korea | 70.4 |
| 7 | Turkey | 40.4 |
| 8 | Germany | 40.1 |
| 9 | Brazil | 36.2 |
| 10 | Iran | 28.5 |
| 11 | Italy | 24.4 |
| 12 | Taiwan | 23.2 |
| 13 | Vietnam | 23 |
| 14 | Ukraine | 21.4 |
| 15 | Mexico | 18.5 |
| 16 | Indonesia | 14.3 |
| 17 | Spain | 14.2 |
| 18 | France | 13.9 |
| 19 | Canada | 13 |
| 20 | Egypt | 10.3 |
| 21 | Saudi Arabia | 8.7 |
| 22 | Poland  | 8.5 |
| 23 | Austria | 7.9 |
| 24 | United Kingdom | 7.2 |
| 25 | Belgium | 6.9 |
| 26 | Malaysia | 6.9 |
| 27 | Netherlands | 6.6 |
| 28 | Australia | 5.8 |
| 29 | Bangladesh | 5.5 |
| 30 | Thailand | 5.5 |
| 31 | Pakistan | 5.3 |
| 32 | South Africa | 5 |
| 33 | Argentina | 4.9 |
| 34 | Slovakia | 4.9 |
| 35 | Czech Republic | 4.8 |
| 36 | Sweden | 4.7 |
| 37 | Kazakhstan | 4.4 |
| 38 | Finland | 4.3 |
| 39 | Algeria | 4.2 |
| 40 | Romania | 3.4 |
| 41 | United Arab Emirates | 3 |
| 42 | Belarus | 2.4 |
| 43 | Luxembourg | 2.1 |
| 44 | Oman | 2 |
| 45 | Portugal | 2 |