The World's Most Densely Populated Cities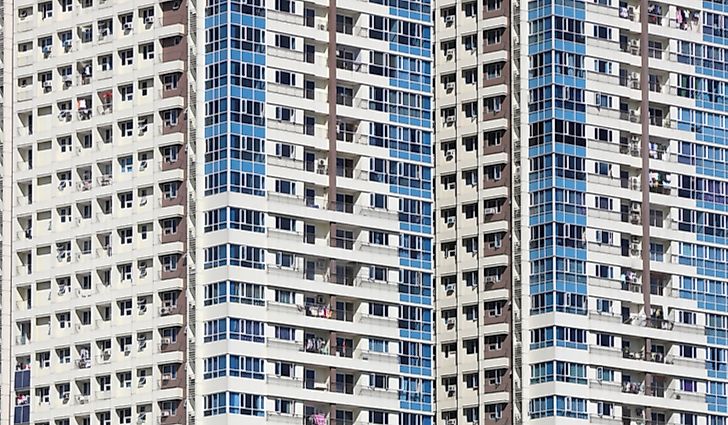 The density of a city refers to the number of people living within a land area measuring one square kilometer (or one square mile). A dense city means there's a high number of persons inhabiting a portion of land equivalent to this area. Eight out of the world's top ten sustainable cities are located within Asia. Of these, three of them are in India.
Some of The World's Most Dense Cities
Manila - 43,079 People Per Sq Km 
Manila, found in the Philippines, is the most densely populated city in the world. On average, 43,079 people live within one square km in Manila. A bayside town, Manila is located on the island of Luzon. It is the capital city of the Philippines as well as the most populous city in the country. The town is adorned with magnificent Spanish colonial architecture and modern skyscrapers.
Mumbai - 28,508 People Per Sq Km 
Mumbai, India has a population density of 28,508 people per square km. Its total population is approximately 22 million. Mumbai is the largest city in India as well as the capital city of the state of Maharashtra. Besides Mumbai being the most populous city, Mumbai is also the financial hub of India and occupies a deep natural harbor.
Paris - 21,438 People Per Sq Km 
The population density of Paris, France is 21,438 people per square km. The city's population has been on the increase since 2005. From 2005 to 2015, the number of inhabitants increased by 7.4% from 2.172 million. Some of the reasons why Paris attracts many residents is its high economic growth and many business opportunities.
Cairo - 19,376 People Per Sq Km 
Cairo is the capital city of Egypt. Its population density is 19,376 people per square km. The population of Egypt in 2016 was 102.6 million. The long history of Egypt indicates that it has had high population densities in many parts of the nation. In the 1960s, one neighborhood's population density was 136,000. The high populations in Egypt are attributed to high fertility and pull factors.
Reasons For High Population Density
Presently, many people have moved from rural areas to urban cities in countries around the world. Statistics show that almost half of the world's population resides in urban centers including cities. Cities are denser than other towns due to various reasons. First, most people move to the cities in search of job opportunities. Since the economic growth and development of cities are high, unemployed people may move to cities to secure jobs so that they can fend for themselves and their families. Secondly, cities are denser than other towns because of the skyscrapers that accommodate more people within a limited portion of land. Thirdly, natural resources also attract people to a particular region.
The World's Most Dense Cities
| Rank | City | Popltion Density (Per Square Km) |
| --- | --- | --- |
| 1 | Manila | 43,079 |
| 2 | Mumbai | 28,508 |
| 3 | Caloocan | 27,916 |
| 4 | Chennai | 25,854 |
| 5 | Kathmandu | 23,923 |
| 6 | Subang Jaya | 23,911 |
| 7 | Dhaka | 23,010 |
| 8 | Paris | 21,438 |
| 9 | Horwah | 53,670 |
| 10 | Cairo | 19,376 |