Population density is defined by the number of people living in each unit of area. It can be used as a statistic to show how many people live in that specific area. For example, Monaco, a principality located on France's Mediterranean coast, is 2.02 square kilometers in size and has around 26,000 people per square kilometer. When comparing this information to other countries' statistics, it tells us that Monaco is the world's most densely populated place. Coming to the world's most populated cities (city proper), Manila, Pateros, and Mandaluyong, all these cities in the Philippines in Southeast Asia, occupy the top three spots. What makes these Philippine cities so packed with people and which are the other densely populated cities of the world? The article attempts to answer these questions. But first, it is important to know about the factors that influence population density.
Factors Influencing Population Density
Human and physical factors influence population density; they both influence the growth and change of an area. Human factors that influence population density include political, economic, and social issues. These are sometimes referred to as push or pull factors. Places with high political unrest (a push factor), such as Afghanistan, have a low population density as many people migrate. Economic factors such as employment opportunities (a pull factor) can also influence migration and population density. For example, when Poland joined the European Union in 2004, many workers migrated to the United Kingdom for an abundance of openings and better wages.  
Physical factors that influence population density relate to the environment and include climate, water supply and relief of the land. An area that is mountainous usually has a low population density as it is difficult to build infrastructure whereas coastal regions enable good transportation links which encourage trading opportunities, creates employment, and ultimately allows for a population to thrive. 
Cities With The Highest Population Density In The World
1. Manila - 46,178 persons per sq. km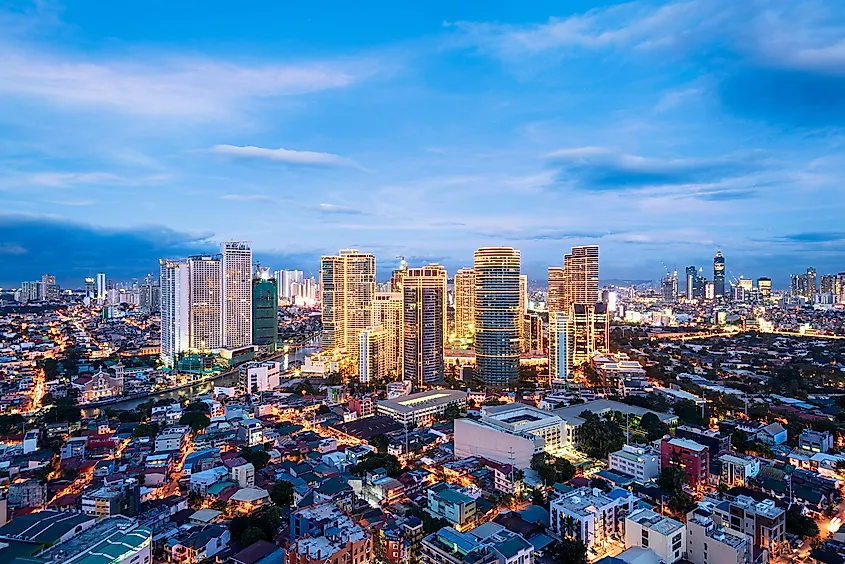 Manila, the capital of the Philippines, ranks number one on this list. It is home to 46,178 persons per sq. km! Well, that is a cause of huge demographic concerns. The fertility rate in the city is soaring at 3.1 children per woman. The living standards in the city also vary widely with the wealthy living in highrises and large homes to the poorest inhabiting crowded makeshift communities. Another huge issue threatening lives in Manila is the fact that it is located on the Pacific Ring of Fire. It is highly prone to earthquakes and typhoons and a greater loss of lives in such disasters due to the densely packed population.
2. Pateros - 36,447 persons per sq. km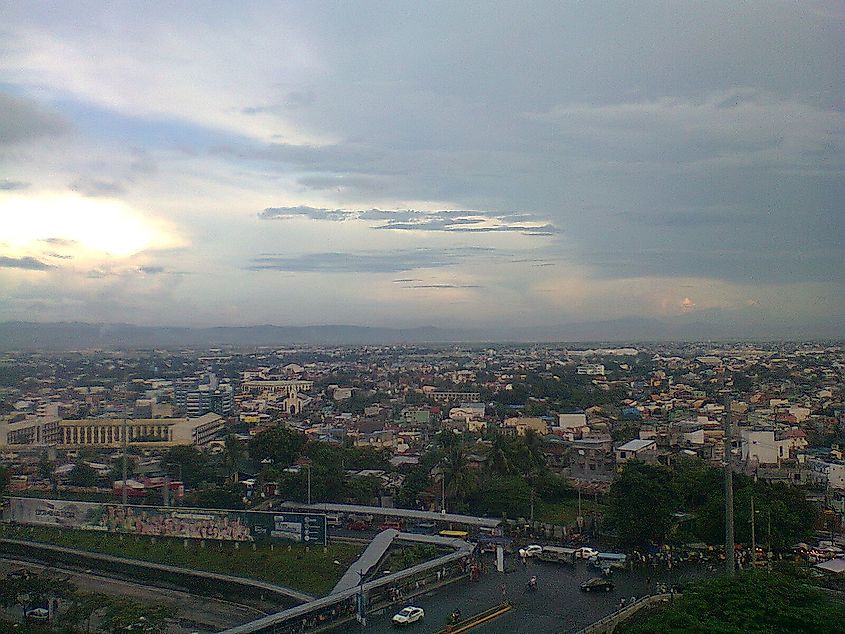 With Manila topping the list, it is no surprise that Pateros, a municipality in Metropolitan Manila ranks second with 36,447 persons per sq. km. The city is a hub of the duck-raining industry. Balut, a boiled, fertilised duck egg, is produced here. 
3. Mandaluyong - 4,925 persons per sq. km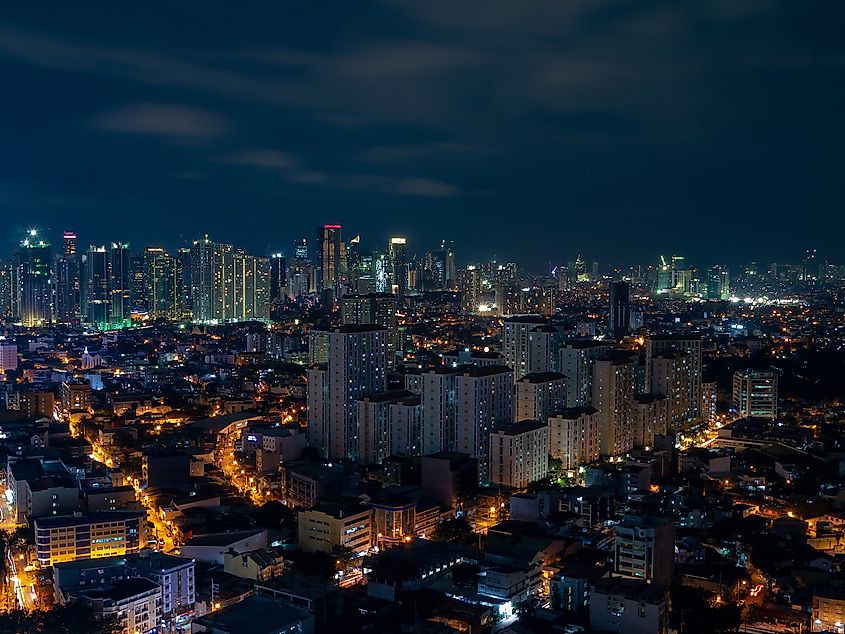 With 34,925 persons per sq. km, Mandaluyong ranks third on the list. It is also located in Metropolitan Manila. It hosts the headquarters of several financial institutitions like the Asian Development Bank. It is also home to a mmajor business and commercial center, the Ortigas Center. 
4. Baghdad - 32,874 persons per sq. km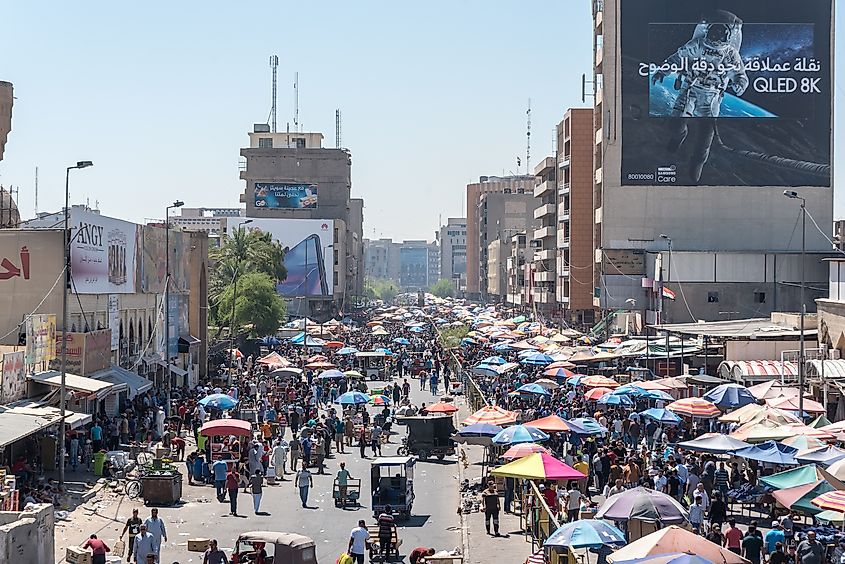 The Iraqi capital of Baghdad known for its rich history, is the world's fourth most densely populated city. It houses 32,874 persons per sq. km. In fact, although Iraq has a population density of only 93 per sq. km, a large percentage of its population is concentrated in Baghdad. 
5. Mumbai - 32,303 persons per sq. km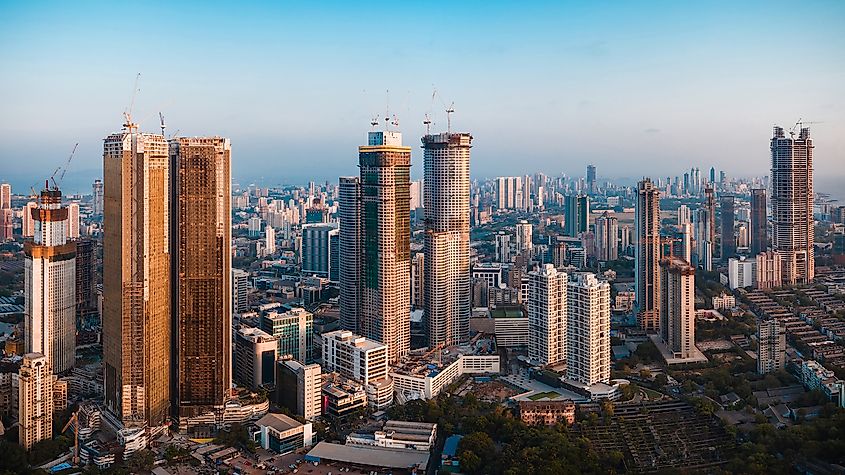 As expected, Mumbai, the financial capital of India, the world's second most populated country, is heavily crowded. It hosts 32,303 persons per sq. km. Mumbai generates a huge volume of jobs that attracts job seekers from all corners of India making it so heavily populated. Here lavish bungalows and highrises stand side by side with massive slum areas. 
6. Dhaka - 29,069 persons per sq. km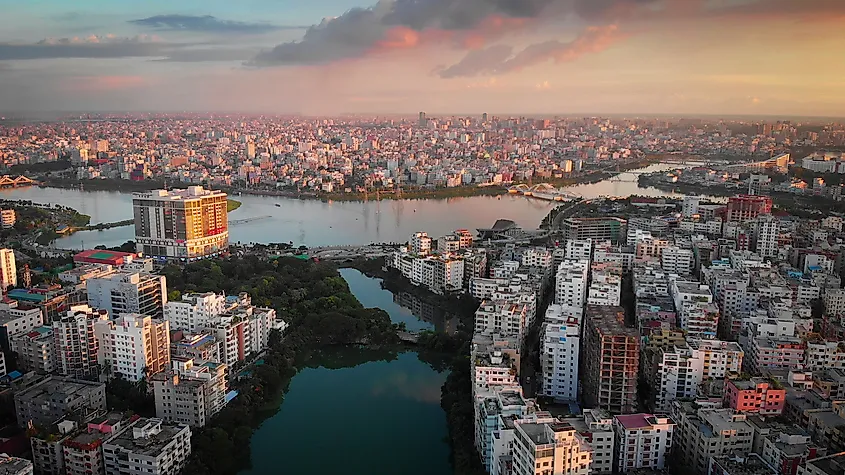 The capital and largest city of Bangladesh, Dhaka, is the world's sixth most densely populated city. It is the financial, educational, political, and commercial hub of the nation providing jobs to people who migrate to the city from all parts of the country.
7. Caloocan - 27,989 persons per sq. km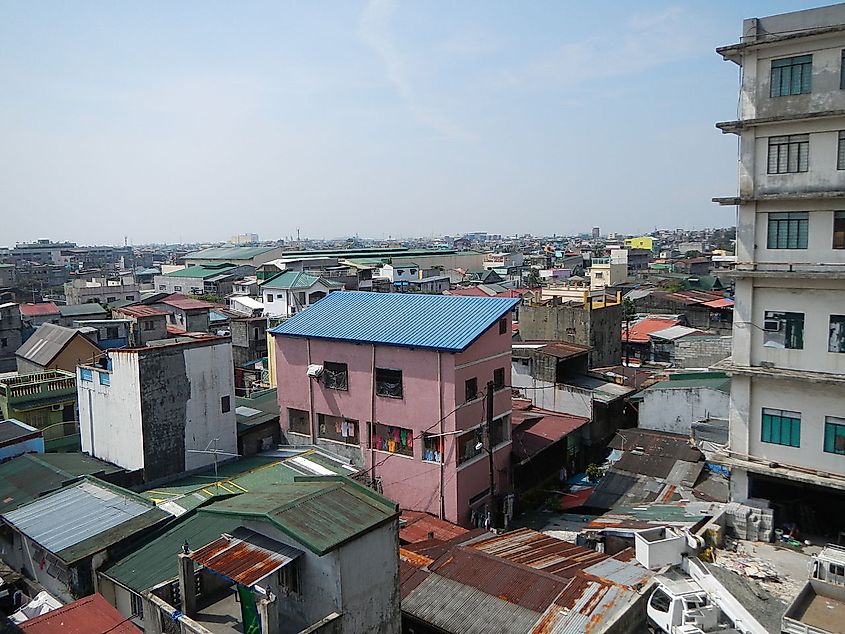 Philippines enter the top 10 rankings once more with Caloocan, a city in Metropolitan Manila. 27,989 persons live per sq. km in the city. It has a highly urbanized business district supporting a plethora of commercial and industrial activities.
8. Port-au-Prince - 27,395 persons per sq. km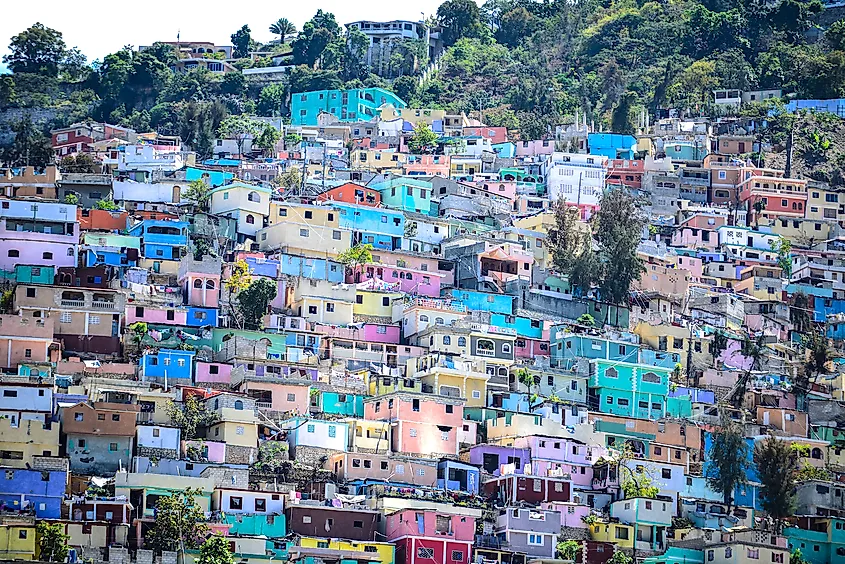 Port-au-Prince, a city from a completely different part of the world -  Haiti in the Caribbean, enters the list at number eight. It is the capital of Haiti and hosts 27,395 persons per sq. km. It hosts half of the country's total population! Being a natural harbor located on the Gulf of Gonave, the city has been a major commercial hub in the Caribbean for centuries. In recent years, slums have grown rapidly in and around the city creating several issues for the local administration.
9. Bnei Brak - 27,338 persons per sq. km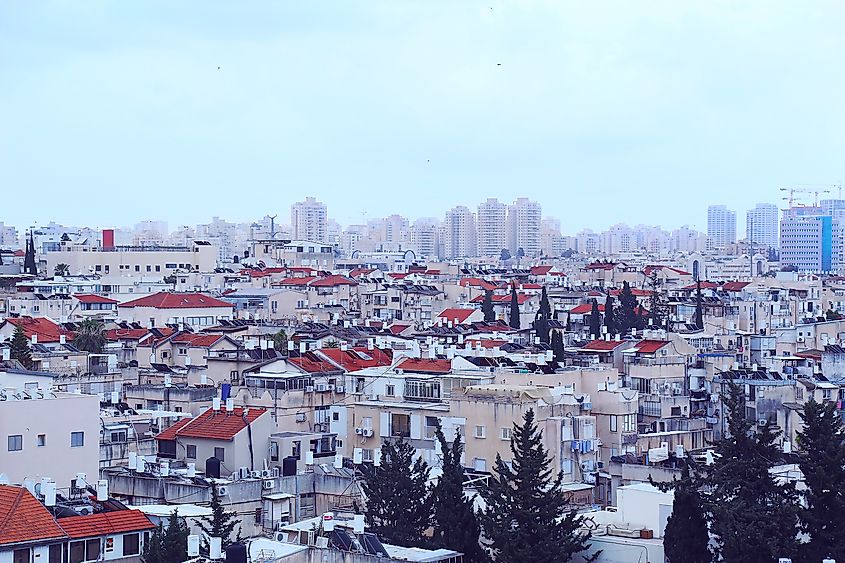 A city located in Israel's Mediterranean coastal plain, Bnei Brak ranks as the world's ninth most densely populated city. It hosts 27,338 persons per sq. km. It is one of the poorest cities in the country.
10. Levallois-Perret - 26,713 persons per sq. km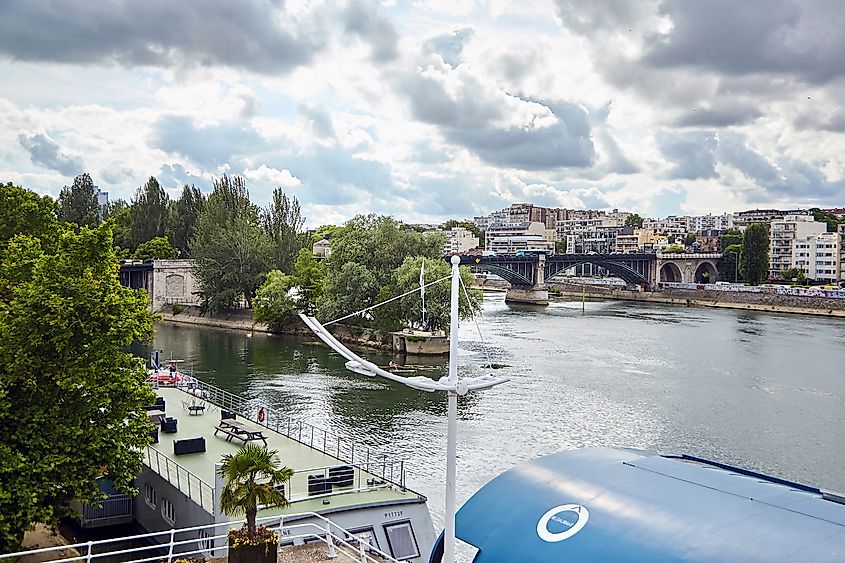 Europe enters the list at number ten with Levallois-Perret, a city in north-central France about 6 km from the center of Paris. It is Europe's most densely populated town but one of Paris' richest suburbs. It houses 26,713 persons per sq. km.
Problems With Overcrowding
Densely populated locations have positive and negative attributes. One of the main challenges of overcrowding is the problems it presents to governments and policymakers. Officials often struggle to find adequate solutions to provide infrastructure, including sanitation, housing and transportation. Crowding can also present many health concerns such as a higher risk of spreading diseases. However, there have been studies to suggest living in a densely populated area can increase health and happiness. The University of Oxford and the University of Hong Kong found that those who lived in the built-up areas of 22 British cities had a lower body mass index and took more exercise than those who lived in suburban areas. Another positive of living in higher density city environments is the efficiency of commuting due to shorter journeys.