Environment
The Largest Lakes In Australia By State/Territory
Lake Eyre is the largest lake in the state of South Australia.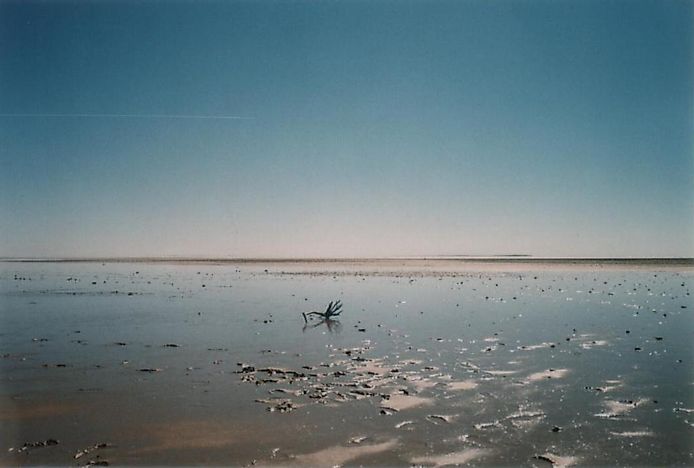 Australia is one of the biggest countries in the world. Situated in the Southern Hemisphere between the Indian and Pacific oceans, the country's territory includes mainland Australia, Tasmania, and many smaller Islands. Australia has a diverse landscape, which occupies a massive land area estimated at 2.97 million square miles. Salt and fresh water lakes are spread out across the vast Australian land. South Australia's Lake Eyre is the country's largest lake. Other large lakes include Lake Mackay, Lake Amadeus, Lake Garnpung, and Lake Dalrymple.
South Australia: Lake Eyre
Lake Eyre, officially named Kati Thanda-Lake Eyre, is a large salt water lake in South Australia. The lake derives its name from the first European to discover it, Edward John Eyre. Lake Eyre is mostly dry, but when filled it becomes the largest lake in Australia, occupying an area of 3668 square miles. When Lake Eyre is filled with water, and it springs to life, providing a habitat for migratory birds such as pelicans and sea plants. Lake Eyre falls under two protected areas: Elliot Price Conservation Park and Kati Thanda-Lake Eyre National Park. The South Australian government protects the area surrounding the lake.
Western Australia: Lake Mackay
Lake Mackay is a naturally occurring lake in West Australia. It is the largest lake in Western Australia, and ranks as the fourth largest in the country. The lake is named after Australian traveler Donald George Mackay. It is a salt lake that stretches from Western Australia to the Northern Territory. The lake covers an area of approximately 1,349 square miles and has an elevation of close to 1,210 feet above sea level. Lake Mackay only fills up during the seasonal rain period.
Northern Territory: Lake Amadeus
Lake Amadeus is Northern Territory's largest salt lake, and was named after the Spanish King Amadeo I. It is in an extremely arid area and therefore it is comprised of a dry salt surface. It occupies a surface area of 398 square miles, and the lake's salt content is estimated to weigh as much as 600 million tonnes. However, the salt is not uses for commercial purposes due to the remoteness of the area.
New South Wales: Lake Garnpung
Lake Garnpung is the largest lake in New South Wales. The freshwater lake occupies an area of 542 square kilometers, and provides a habitat for water birds and rare marine life such as yabbies. It has a boat ramp where boat riders can enjoy a ride and a cycle path for bikers.
Queensland: Lake Dalrymple
Lake Dalrymple is Queenland's largest lake. It is a human-made fresh water lake that occupies 640 square kilometers. The lake is home to numerous fish species such as the barramundi, sleepy cod, catfish, silver perch, and gold perch, as well as some species of water birds. Lake Dalrymple is popular with visitors who enjoy water sports.
Importance of Lakes in Australia
The lakes in Australia are useful resources to the country. For example, some lakes are important sources of hydro-electric power. The lakes also provide scenic views to Australia's landscape. Additionally, the Australian lakes serve as habitats for several species of fish and water plants. Australian authorities recognize the importance of these lakes and therefore protect the areas.
The Largest Lakes in Australia by State/Territory
| Rank | Australian State/Territory | Lake | Area (in square km) |
| --- | --- | --- | --- |
| 1 | Australian Capital Territory | Lake Burley Griffin | 7.2 |
| 2 | New South Wales | Lake Garnpung | 542 |
| 3 | Northern Territory | Lake Amadeus (salt) | 1032 |
| 4 | Queensland | Lake Dalrymple | 220 |
| 5 | South Australia | Lake Eyre (salt) | 9690 |
| 6 | Tasmania | Lake Gordon | 272 |
| 7 | Victoria | Lake Corangamite | 209 |
| 8 | Western Australia | Lake Mackay | 3494 |