Lake island are islands located in a lake and may form via numerous processes. Building up of sediments on the lake bed, sediments separated from the lake shores by erosion, earthquakes, volcanic activities, and meteor impacts, etc., might all give rise to lake islands. Here is a list of some of the biggest lake islands in the world.
5. Isle Royale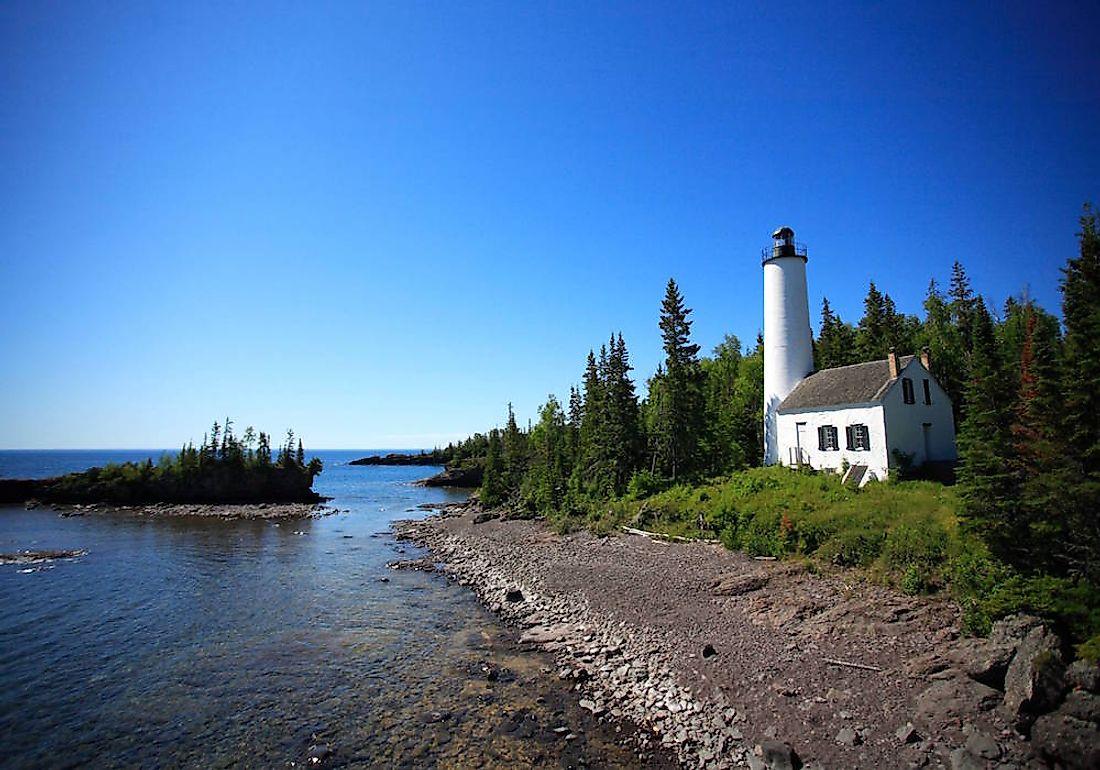 Isle Royale, the world's fifth largest lake island, is located to the northwest of Lake Superior. It is located in the state of Michigan in the United States. Together with 450 surrounding smaller islands, the Isle Royale is part of the Isle Royale National Park. The island lacks permanent population. The island can be accessed via ferries that land at Rock Harbor at the island's eastern end. The island even hosts its own lakes, with Siskiwit Lake being the largest. Isle Royale has about 170 miles of hiking trails and houses a number of habitats with the boreal forest being the most widespread. Eastern timber wolves, Canadian lynx, Boreal woodland caribou, red squirrels, beavers, and foxes are some of the common mammals of the island.
4. Olkhon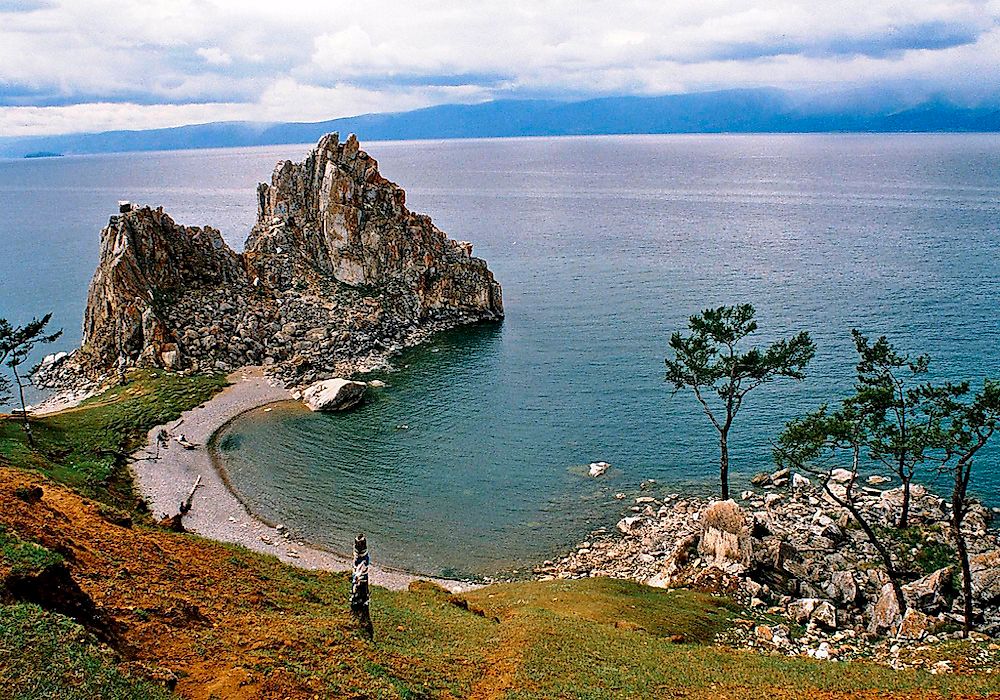 Olkhon is the world's fourth-largest lake island in the world. The island is located in the Lake Baikal of eastern Siberia and is the largest island of the lake. Olkhon occupies an area of 730 square km and measures 20.8 km in width and 71.5 km in length. Forests cover large parts of the island and the terrain exhibits dramatic features including mountains, steppe, taiga, and even a small desert. Mount Zhima, at an altitude of 4,186 ft above sea level, is the highest point on the island. The island even has its own lake. The island is settled by fewer than 1,500 people. The residents practice fishing, cattle-ranching, and farming. Tourism is also a growing sector in Olkhon.
3. Soisalo
Soisalo is generally considered to be Finland's largest island. The island is surrounded by the waters of the lakes Kallavesi, Kermajärvi, Suvasvesi, and Unnukka. The lakes form a chain around the island but at some places are so narrow that they resemble rivers. Thus, some do not regard Soisalo as a true island.
2. René-Levasseur Island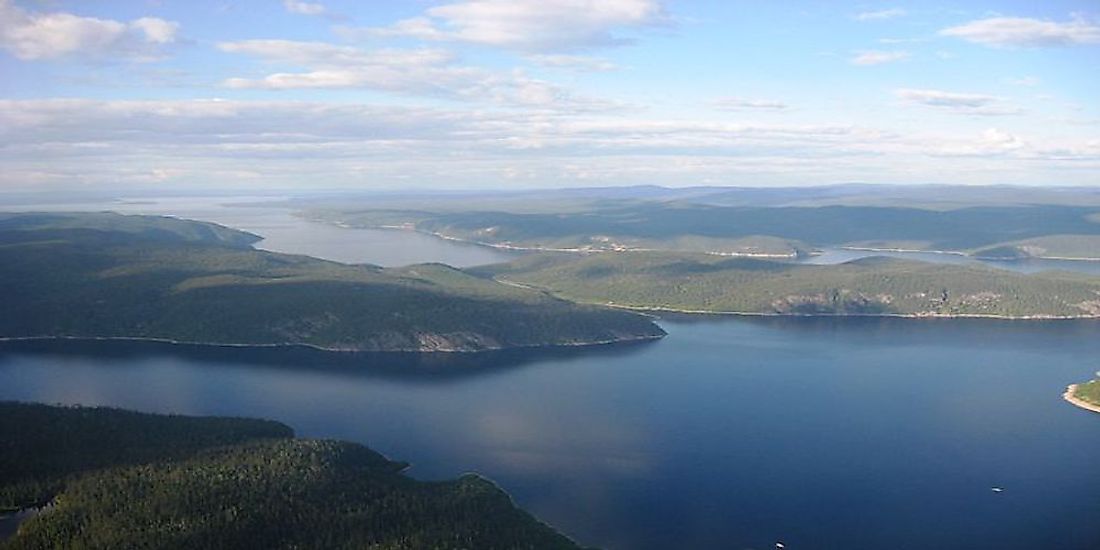 The René-Levasseur Island is a large island located at the center of Lake Manicouagan in Quebec, Canada. The island occupies a total area of 2,020 square km which is larger than the size of the annular lake in which it is located. The René-Levasseur Island is a result of a meteorite impact on earth about 214 million years ago.
1. Manitoulin Island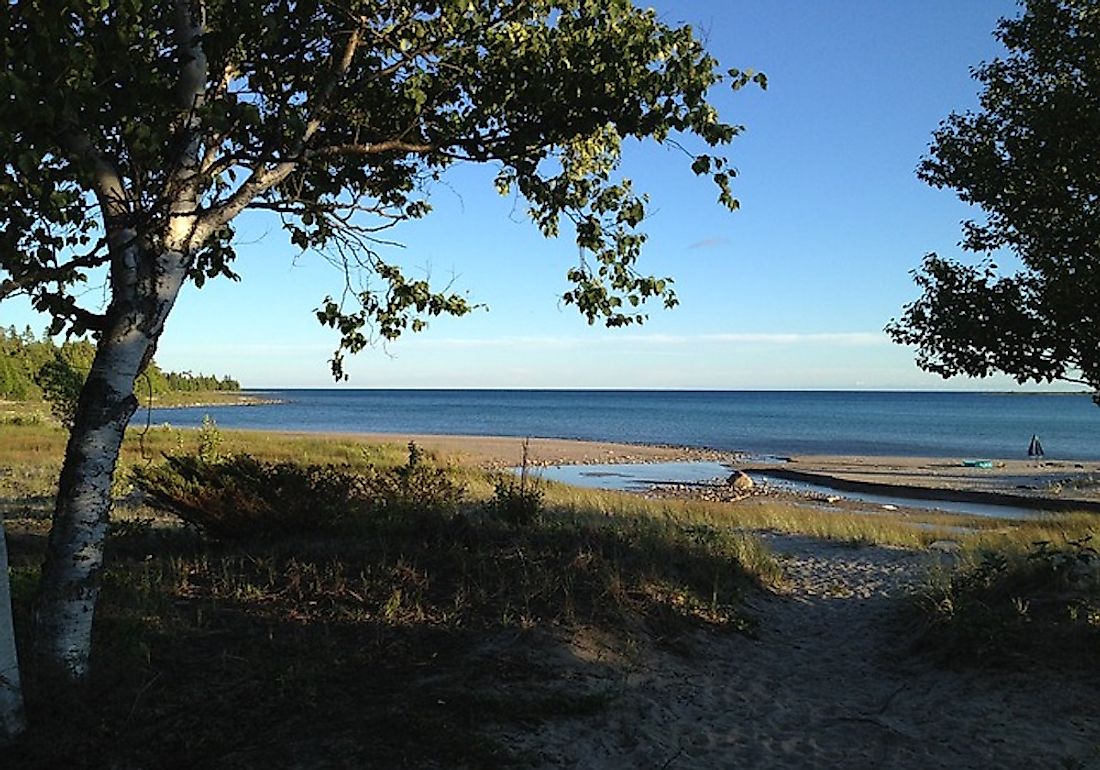 Manitoulin Island is the largest lake island in the world. It is located in Lake Huron, Ontario, Canada. The island encompasses an area of 2,766 square km and is the 31st largest island in Canada. The island itself has 108 freshwater lakes. Many of these lakes have their own islands. With an area of 104 square km, Lake Manitou in the Manitoulin Island is the world's largest lake within a freshwater island. Another interesting fact is associated with the Manitoulin Island. The island hosts the Treasure Island, an island located in the Lake Mindemoya. The Treasure Island is the "largest island in a lake on an island in a lake in the world."