A social issue refers to a contentious political topic that directly concerns the lives and relationships of the people who live in that society. These controversial issues don't exist in a vacuum but rather are intertwined with other relevant problems. The issue of poverty, for example, is directly related to several other social issues such as homelessness, access to health care, education, racism, and a lack of affordable housing. Like any other nation in the world, the U.S. has its fair share of social issues to contend with and unfortunately, there are no quick fixes to these deeply rooted societal problems. 
10. Crime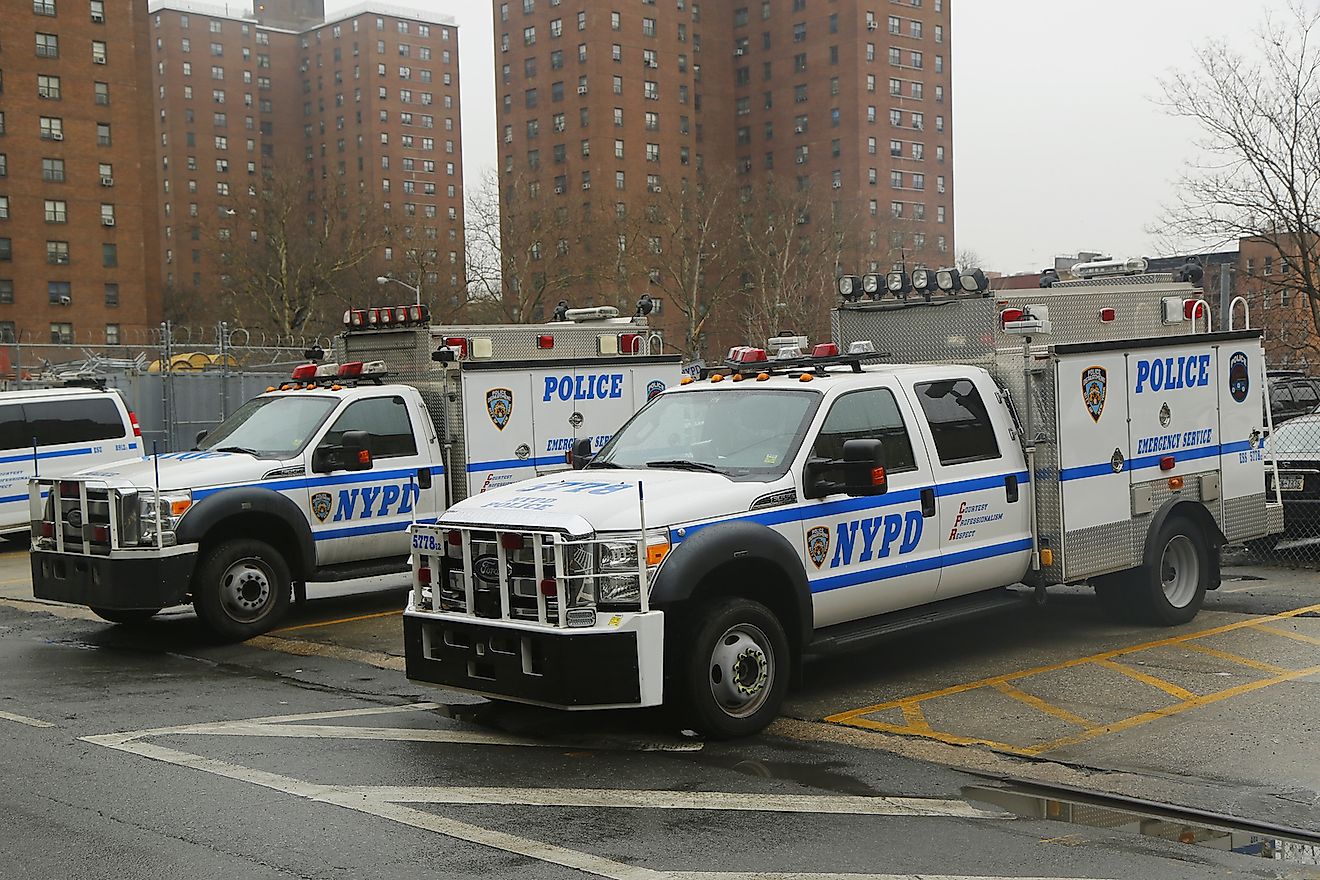 Contrary to popular belief the majority of crimes committed in the U.S. are non-violent offenses such as substance abuse or theft.  Currently, the nation's crime rate stands at approximately 46.73 and has been on the decline for the past 25 years. 
America shares a border with Canada to the north and Mexico to the south. Interestingly at 39.48 Canada's crime rate is less than that of the U.S. but Mexico has a much higher rate at 52.51.  Internationally the nations with the highest crime rates include Venezuela (84.49), Papua New Guinea (81.93), and South Africa (77.49).   
9. Discrimination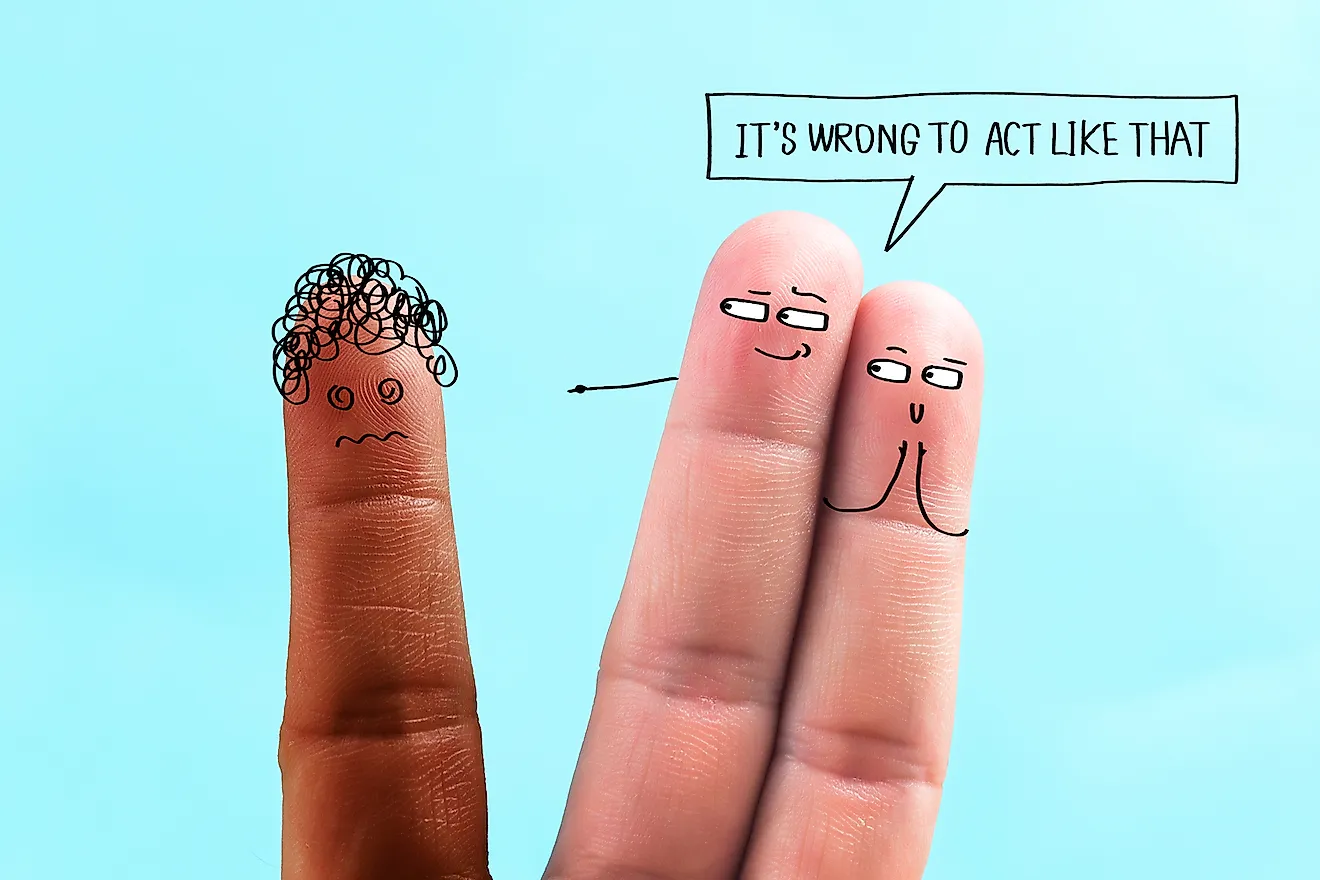 Discrimination and prejudice can come in many forms. People may suffer harrassment for a variety of reasons including factors such as their race, sexual orientation, gender identity, religious beliefs (or lack thereof), age, and country of origin. According to a recent article in The Washington Post about 65% of the American population believes that ethnic and racial discrimination is a major issue in the U.S. Furthermore a Gallup poll reported that 60% of Americans are dissatified with race relations in the nation. According to another major study approximately 62% of the public cite President Trump's mishandling of the recent racially charged riots as being a major factor in making the issue worse.  
8. Education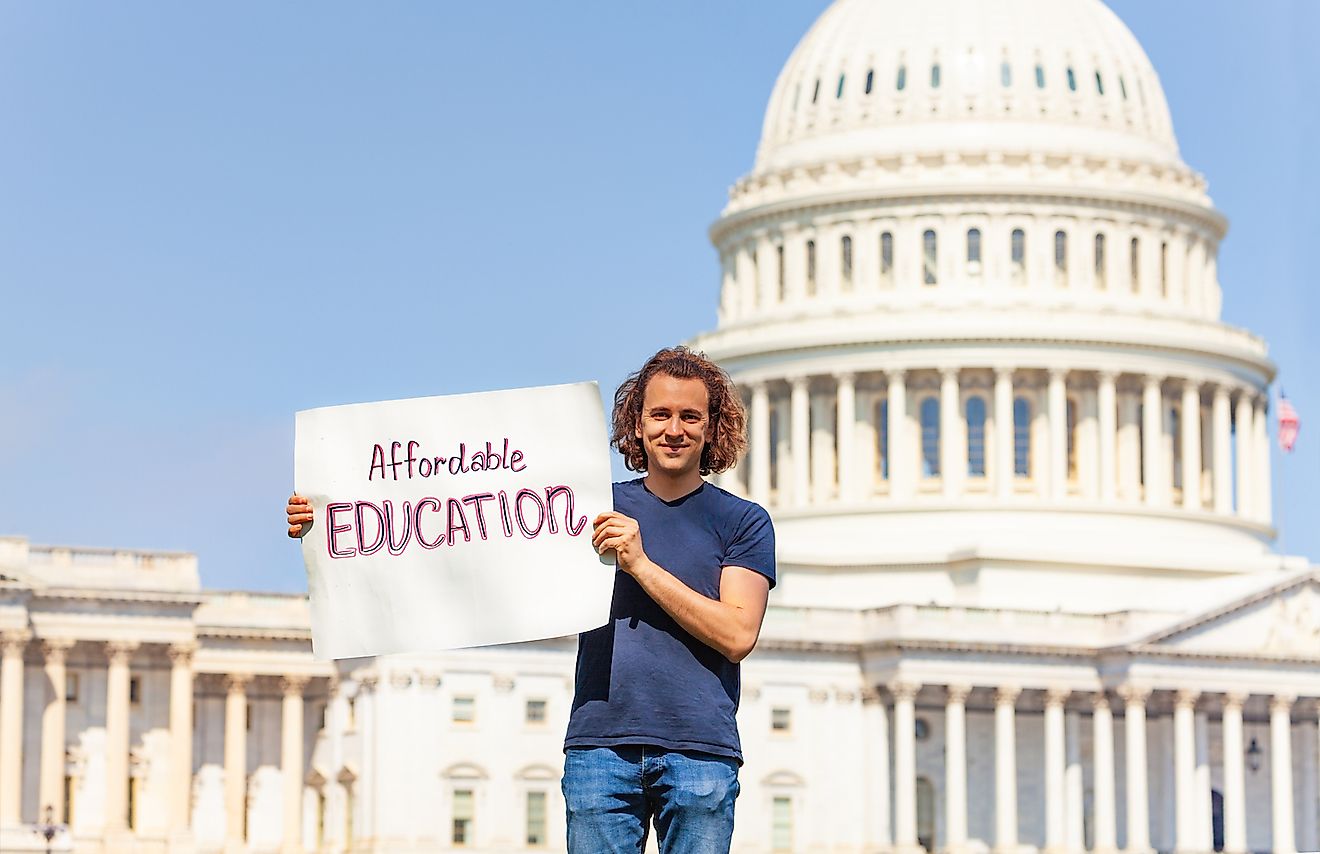 Some of the most common problems with the educational system in the country include overcrowding, budget cutbacks, security issues, school closures, low income for teachers, outdated training methods, and lack of parent involvement. Students may face major disadvantages due to social and economic factors as well as lack of access to computers and other technology. A study by the Center on Budget and Policy found that 34 states are now providing less financial resources per student than they did during previous recession era years. 
7. Terrorism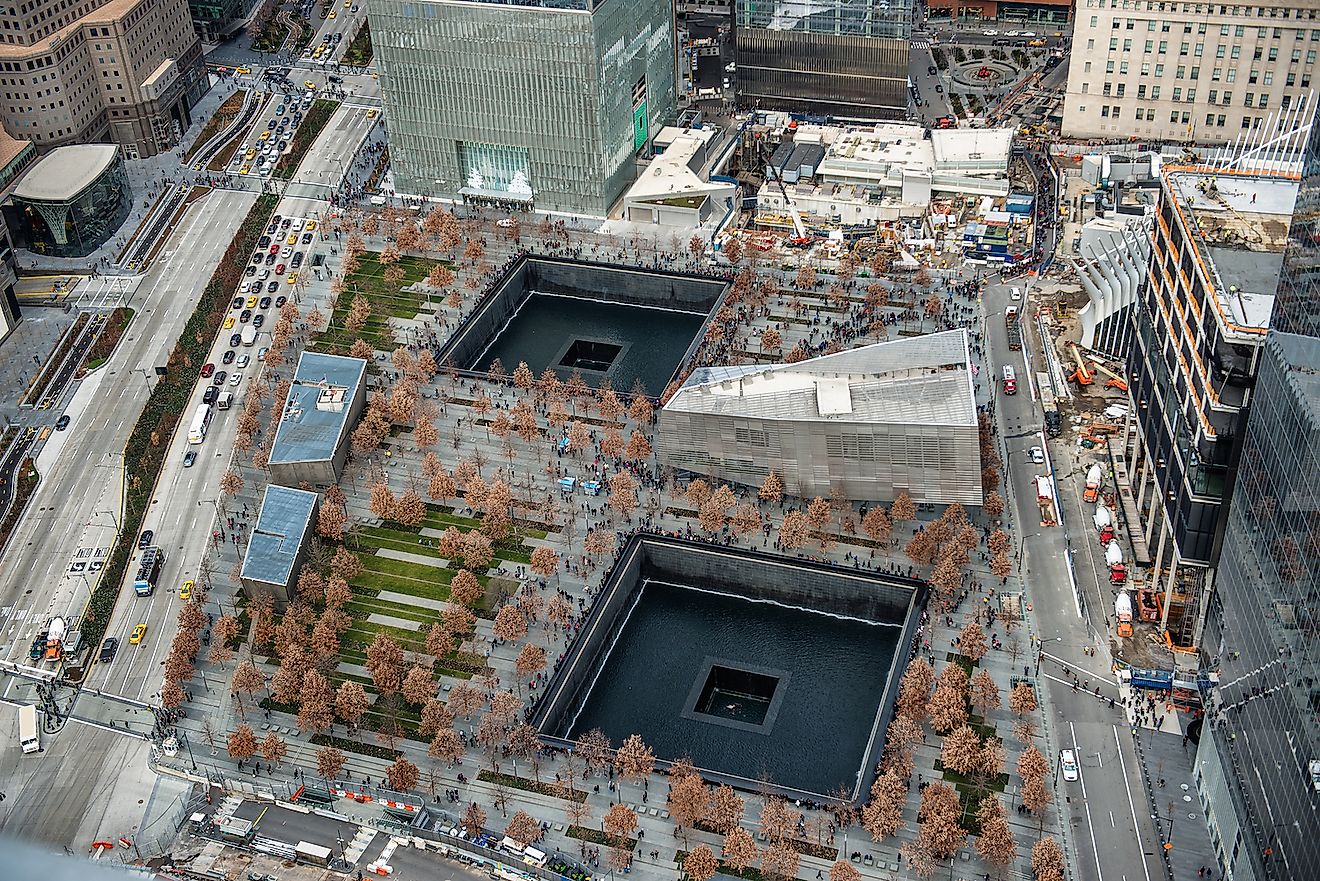 The world changed for Americans on 9/11. In a callously calculated attack, terrorists destroyed New York's twin towers severely damaged the Pentagon in Washington D.C., and downed a plane in Shanksville, Pennsylvania killing all aboard. In total the worst terrorist attack in American history claimed the lives of 2,996 innocent Americans while injuring over 6,000 people.
Domestic terrorist acts are not confined to attacks by foreign enemies. The U.S. has also had its share of home grown terrorism. Many of these violent incidents have been the result of attacks by right wing white extremists. In a 2017 report on terrorist activity between 2008 and 2016 there have been 115 incidents of terrorist attacks at the hands of far right extremists. Of those 29% resulted in the deaths of 79 human beings. There have been a further 63 Islamic inspired acts of terror with 13% resulting in 90 deaths. Another 19 terror related acts were committed by left wing groups such as eco terrorists. Of those 10% resulted in a total of seven fatalities.   
6. Immigration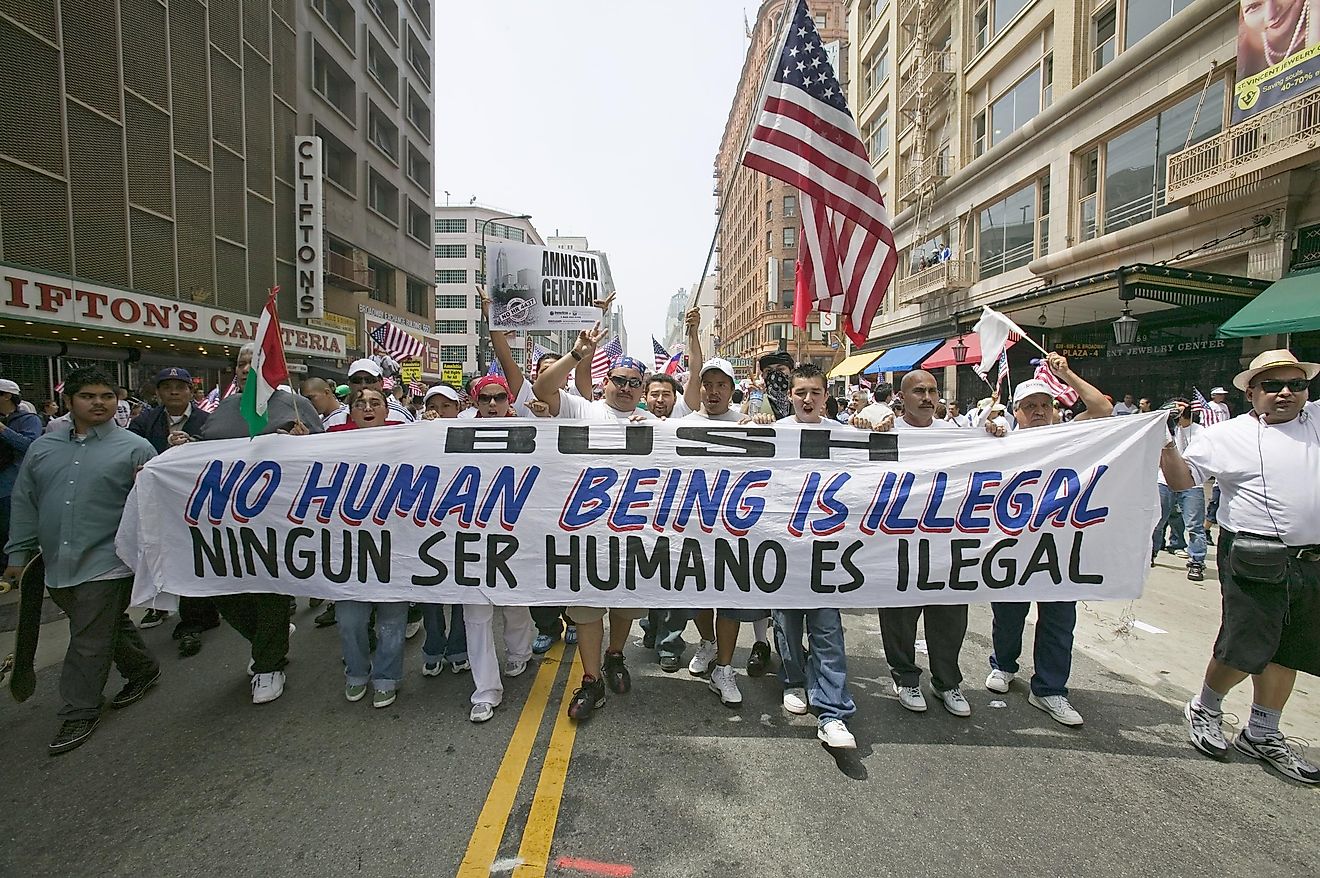 Immigration has long been a major issue in the U.S. One of the major policy issues Donald Trump ran on in the 2016 election was the notion of building a massive wall on the U.S./ Mexico border in order to halt illegal immigrants from entering the country. In 2015, the United Nations found that the nation was home to 47 million immigrants. According to reports most immigrants to America come from countries such as Mexico, India, and China.
As per to PolitiFact, there are approximately eleven to thirteen illegal immigrants currently living in the U.S. This contradicts Trump's claim that the number is closer to thirty million plus. 
5. Gun Control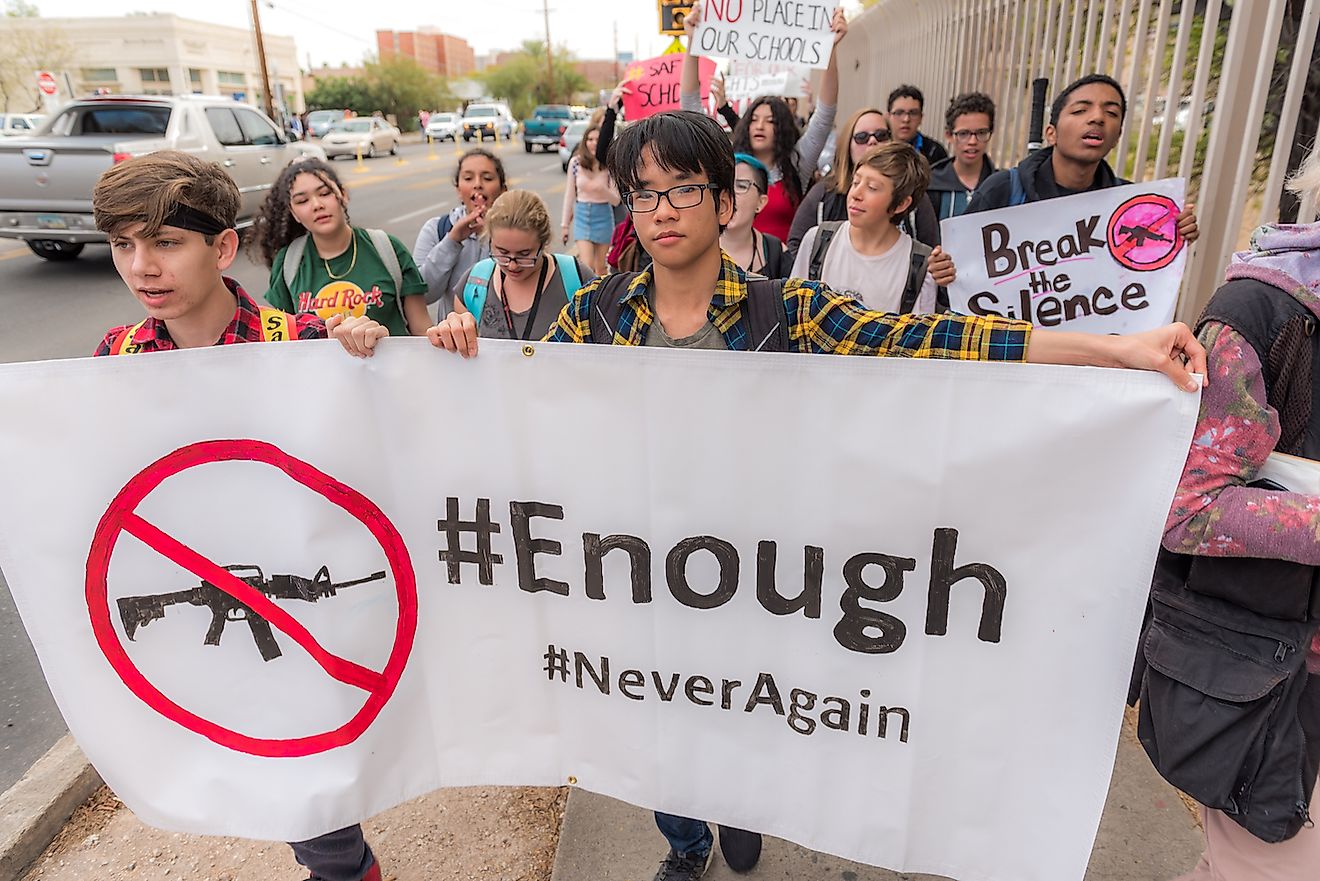 Gun violence is a particularly serious issue in the U.S. In just the past few years Americans have had to face the horror and loss of mass shootings at the Pulse nightclub in Florida (2016), an open air concert in Las Vegas (2017), a Texas Wal Mart (2019), and the Stoneman Douglas school shooting in Parkland Florida (2018).
Gun violence also plays a major role in suicides, murders, as well as armed assaults. America has long struggled with issues related to the Second Ammendment and high powered groups such as the NRA (National Rifle Association). Despite growing calls for gun control reform among American citizens there remains a striking lack of consensus on this issue among politicans in government.   
4. Racism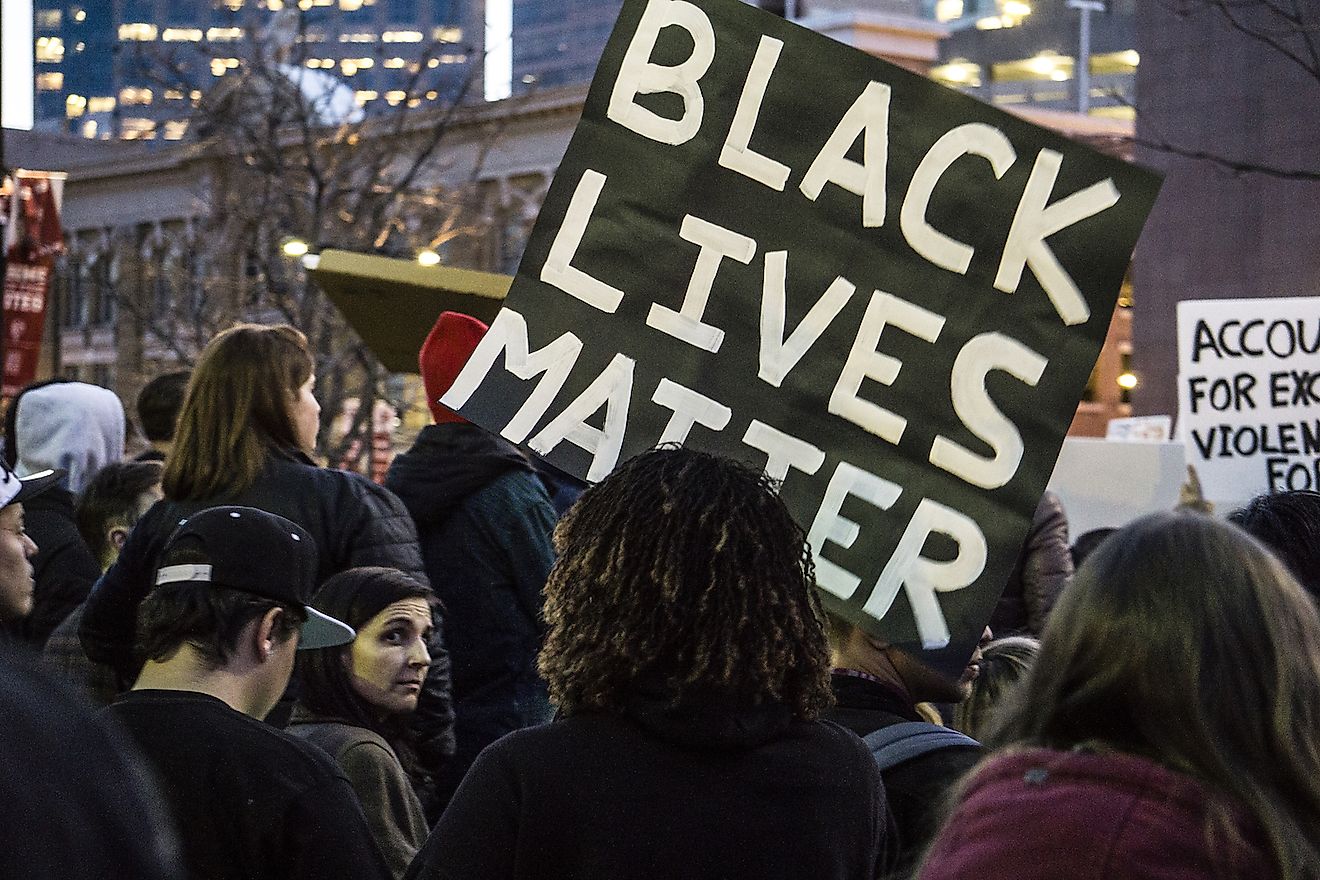 Following George Floyd's recent death at the hands of police a growing socio-political movement has risen up in protest not only to address the problem of police brutality but also in opposition to systemic racism within the U.S.  With a long national history of slavery and discriminatory policies public calls are getting louder to enact major changes geared at addressing racist policies and practices.
A recent article in Business Insider focused on the problems caused by racism in modern American society. It illustrates the disparities between white and African American citizens in relation to areas such as employment rates, lack of racial diversity in corporate managerial positions, underrepresentation in government, and wage gaps.  
3. Climate Change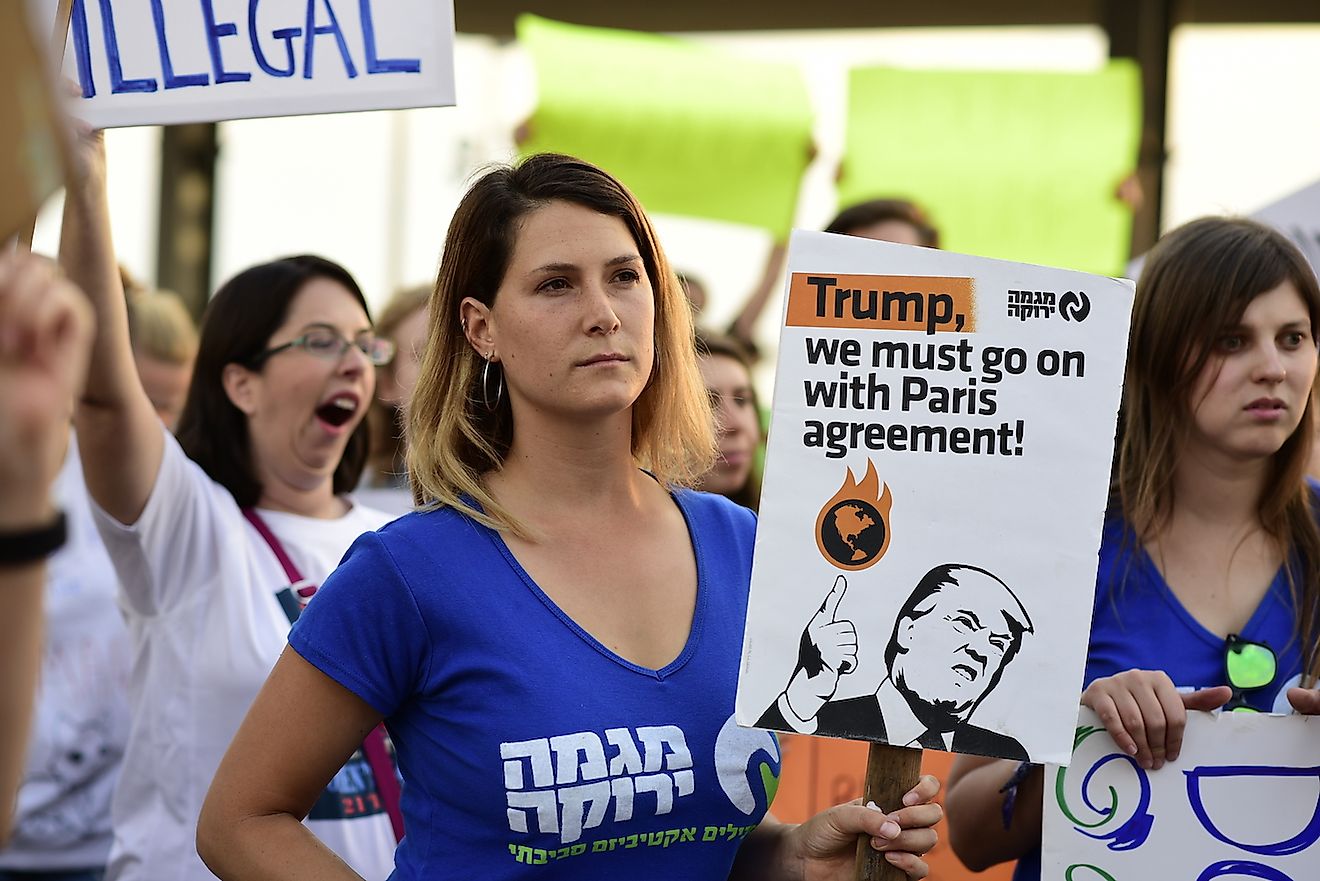 Climate change and global warming have caused major environmental and social problems in the U.S. and around the world. With temperatures rising across the globe there have been growing calls for the implementation of major reforms in relation to enacting policies geared towards eliminating fossil fuels, imposing strict recycling and composting programs, and banning certain plastic products. 
Signs of global warming can be seen all across America. A good example is in the state of New Jersey which has undergone an almost two degree Celsius (or 35.6 degree Fahrenheit) temperature increase since 1895. Other so called "hot spots" in the U.S. include the deserts of Oregon, as well as the cities of Los Angeles and New York. 
2. Health Care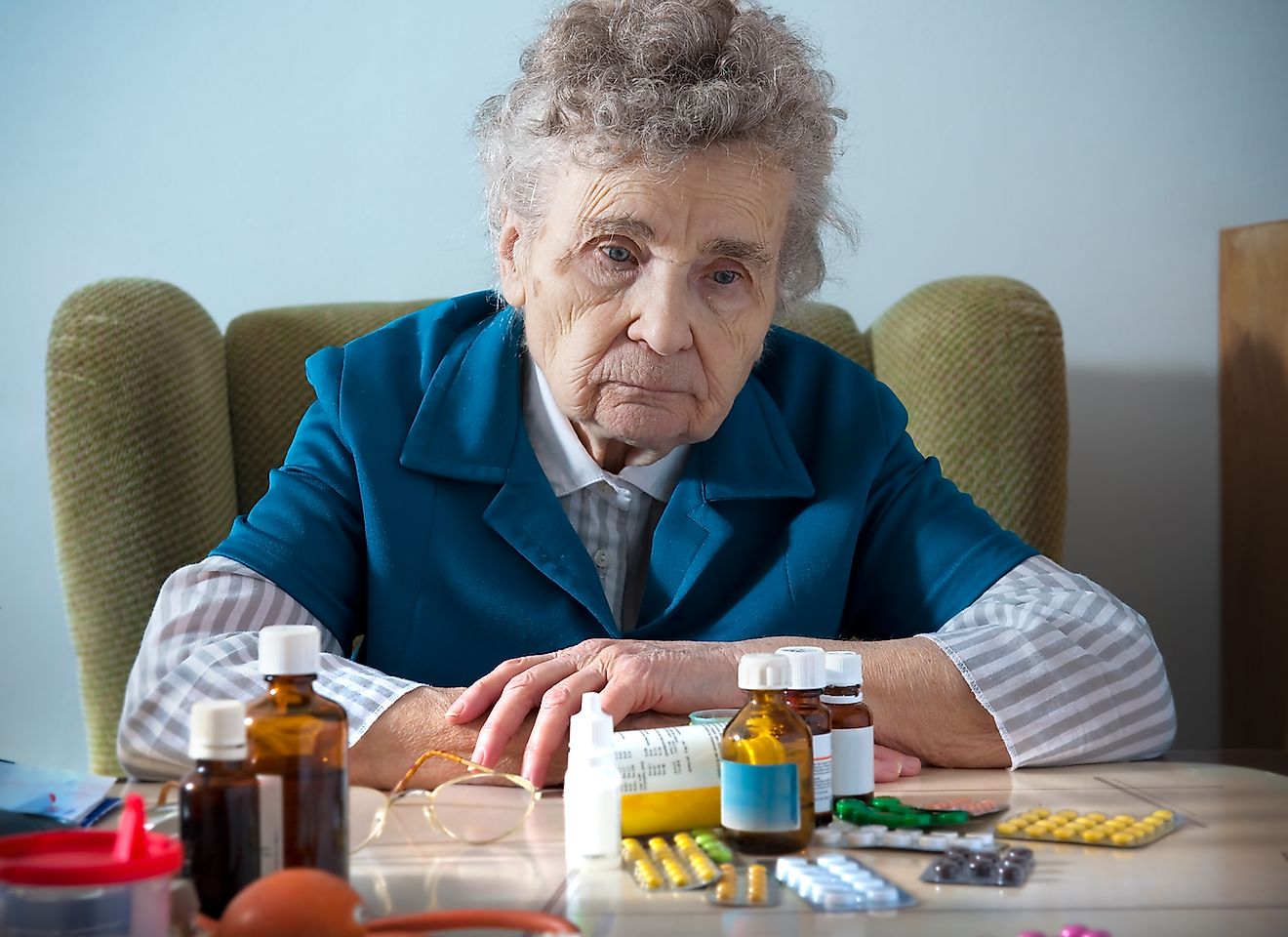 Given the current COVID-19 pandemic the issue of health care has never been more important. Because of the lack of a universal heathcare policy in the U.S. many citizens are forced to incur expensive medical bills if they require medical care. Medical fees for a significant portion of American citizens are covered by a combination of private and federal or state plans. 
For many years American politicans have debated an array of important healthcare issues including the high price of prescriptions, insurance coverage, medical debt, and equal access to health care services.  
1. Poverty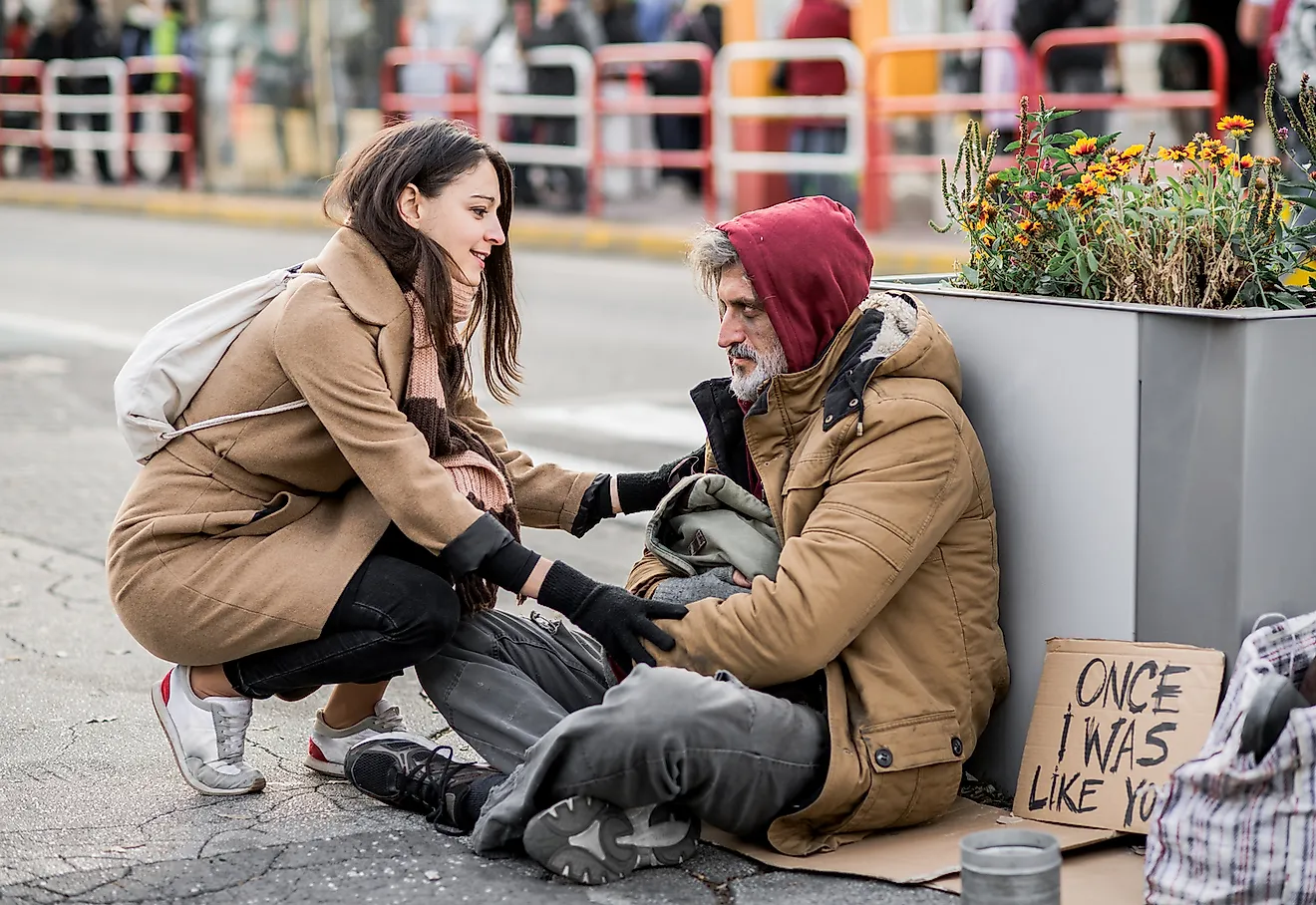 The problem of poverty is particularly dire in the U.S. and is interconnected with other pressing social issues such as homelessness, economic disparity, lack of educational opportunies, racism, and substance abuse. According to statistics African Americans have the highest rates of poverty in the U.S (27.4%) with childhood poverty being especially problematic. 
The nation's staggering weath gap illustrates how the top 1% of American families continue to own over 40% of the country's wealth.