On May 25, 2020, Minneapolis, MN police officers arrested George Floyd and set off a terrible timeline of events. The 46-year old African-American was accused of using a counterfeit $20 bill to buy cigarettes, and just 17 minutes after the officers arrived, Floyd was unconscious after being pinned down beneath three officers. The ordeal was filmed by security cameras and bystanders, showing that the officers violated Minneapolis Police Department policies. Floyd was unable to breathe and died at the scene. Officer Derek Chauvin was charged with murder, and the other officers may be facing charges.
This tragedy is far from being an isolated incident. There have been countless cases of police brutality in America, and the statistics are frightening. Though African-Americans account for 13 percent of the country's population, they make up 24 percent of people killed by police. Police brutality affects all races, though.
Newark, NJ
In 1967, police officers beat a black cab driver, John Smith, at a traffic stop. This led to four days of unrest in the New Jersey city. In the end, 26 people died, and many other ones were injured.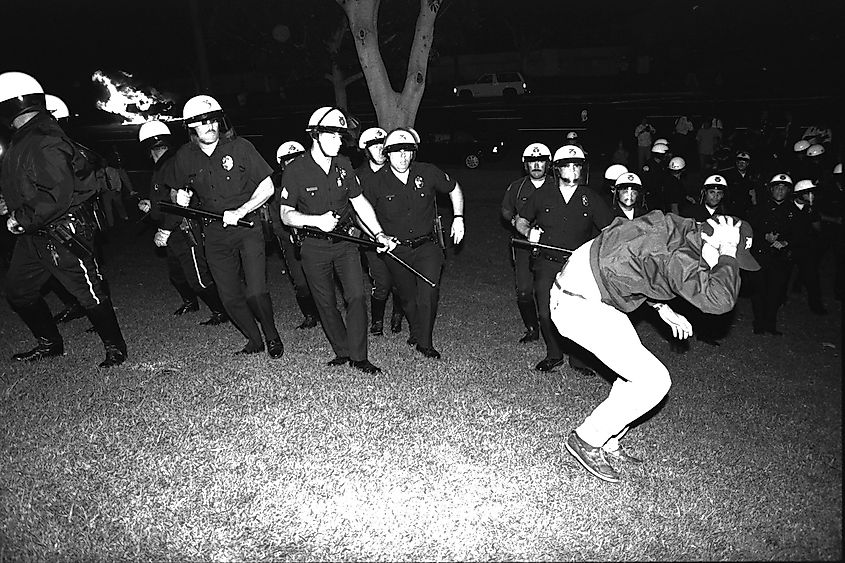 One of the most infamous cases of police brutality happened to Rodney King on March 3, 1991 in Los Angeles. Four white police officers beat this unarmed black man in public, and a bystander recorded it, resulting in 81 seconds of video footage. The officers were seen clubbing and kicking Mr. King a total of 56 times. Even tough the accused officers were tried in court, the jury found them not guilty. Fifty-seven percent of people polled (45 percent were black) believed that the verdict was racist. This led to worst riots in the country since the 1960s.
Robert Davis
This African-American retired schoolteacher was severely beaten and arrested by four New Orleans police officers in 2005. At the time, Davis was 64 years old and accused of public drunkenness. The beating was captured by several journalists in the area, and one of them was also beaten. One officer was fired, a second was suspended, and a third was acquitted. Davis claimed he had not consumed alcohol for 25 years.
Angela Garbarino
In 2008, Angela Garbarino was badly beaten by a police officer in Shreveport, Louisiana. The 42-year old Caucasian woman had become angry while being detained in a police booking room. She was drunk and began arguing with a male officer. He turned off the camera in the room; when it came back on, she was lying in a pool of blood on the floor. Afterwards, Garbarino settled out of good and the officer was reinstated.
Oscar Grant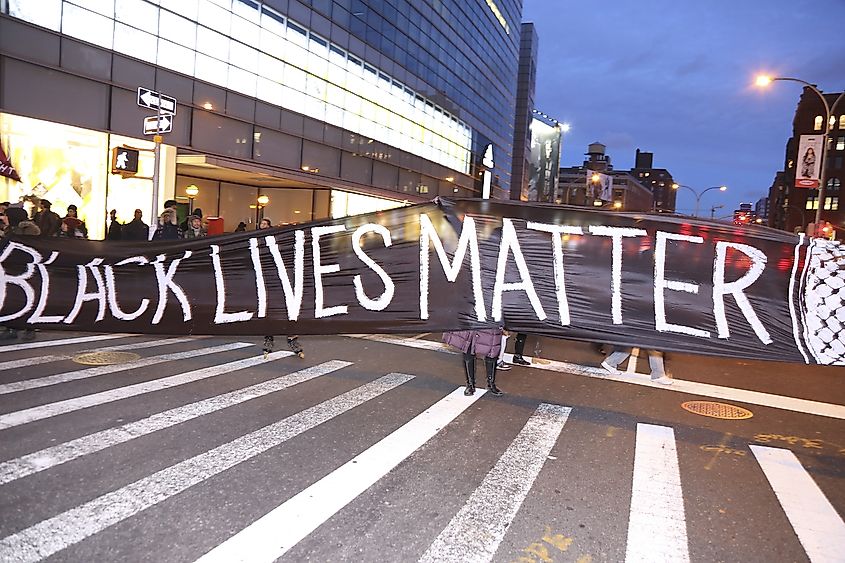 The movie "Fruitvale Station" tells the story of this 22-year-old African-American man who was fatally shot at an Oakland, California train station. Several officers had responded to reports about a fight. Grant and a few others were arrested and handcuffed. While Grant was cuffed and on the ground (he was unarmed), officer Johannes Mehserle shot him in the back. Mehserle later said that he had mistaken his gun for a Taser. He was sentenced to two years and let out in June 2011 on parole.
Christopher Harris
In 2009, a sheriff's deputy slammed a 29-year old Caucasian male into a wall for the wrong reason. The deputy, Matthew Paul, mistook Christopher Harris for an assault suspect, leaving Harris with life-threatening injuries. The victim was left in a coma, with catastrophic brain damage and spinal cord injuries. Paul was not charged at the time. Harris' wife and parents later filed a $425 million suit against King County, accusing the sheriff's deputy of using excessive force.