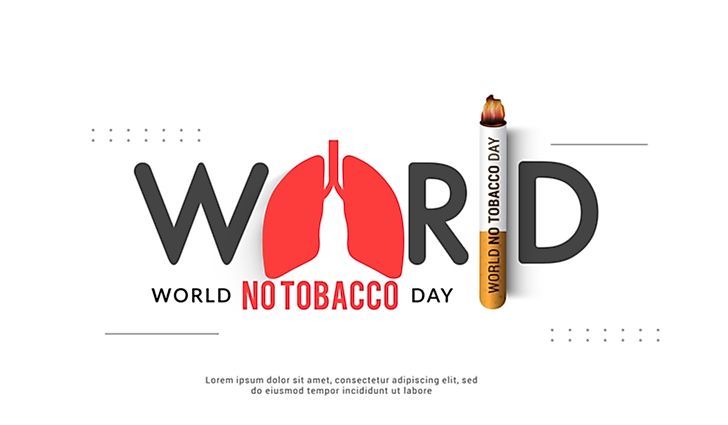 The World Health Organization (WHO) is a specialized agency of the United Nations mandated to oversee international health activities. This organization was established in 1948, and its headquarters is in Geneva, Switzerland with regional offices all over the world. Its major task is to act as the authority in the coordination and directing of work concerning international public health. WHO facilitates the efforts of governments and other organizations in the provision of quality medical services. WHO in the recent years used initiative programs to increase awareness about medical issues through declaring official Health Days. Some of these days include:
The Official Health Days
The World TB Day
World TB Day is held on March 24 every year. It was set to coincide with the day the cure for tuberculosis was found by Doctor Robert Koch in 1882. Before the cure, TB had been claiming many lives across the world. The World Health Organization declared World TB Day to raise awareness that despite the presence of a cure, Tuberculosis is endemic in some parts of the world. WHO addresses a different theme on every World TB Day. The theme in 2015 was 'Gear up to end TB' while the main topic in 2016 was 'Unite to End TB'. Event activities that take on this day include award ceremonies to recognize efforts of dedicated people in the eradication of TB, charity activities geared to raise funds and facilitate control of Tuberculosis, marches, and art exhibitions in an attempt to increase world awareness.
The World Health Day
World Health Day is celebrated on April 7 every year to commemorate the launch of the WHO. WHO addresses different themes every year through events at the regional, national, and international level. The main aim of these events is to increase awareness about various health concerns in the world. These events are covered by the media to facilitate further outreach. Events held on this day include demonstrations, marches, and charity events, a free screening of people, conferences, and panel discussions. These events are not only aimed at raising awareness but also to trigger action by governments and other health stakeholders to improve health services.
The World Immunization Week
World Immunization Week is observed in the last week of April. The period is dedicated to raising awareness on the importance of immunization, especially in children. The public is informed on the prevention of diseases through vaccination. Governments, immunization partners, and organizations such as UNICEF use Advocacy and Education to increase awareness in different countries. Events and activities held during the week include conferences, demonstrations, press releases, campaigns, advertisements, training workshops, and panel discussions.
The World Malaria Day
World Malaria Day is observed internationally on April 25, every year. The day was necessitated by the fact that malaria claims many lives annually, and it is endemic especially in some third world countries. The day is sponsored by the WHO to shed light on strides made by different partners in malaria prevention and control. Governments and non-governmental organizations initiate educational programs to teach the public about Malaria. Charity events are held for fundraising to improve facilities used in the prevention and control of malaria. Other activities include: public campaigns and demonstrations, raising petitions to trigger actions by governments and media coverage such as documentaries and advertisements.
The Importance Of WHO Health Days
Other World Health Days declared by the World Health Organization are: World No Tobacco Day held on 31 May; World Aids Day on 1 December; World Blood Donor Day takes place on 14 June; World Blood Donor Day on 14 June and World Hepatitis Day on 28 July. The allocation of specific days to address specific concerns is effective because it calls the attention of the whole world to particular issues. These days are important because they offer a worldwide platform to shed light on public health problems all over the world. No other platform unifies countries on matters public health like World Health Days. The World Health Organization has seen significant success through the Health Days in educating the mass and mobilizing more action for an efficient health sector.
Official Health Days Declared By The World Health Organization
| No. | Name | Day |
| --- | --- | --- |
| 1 | World TB Day | 24 March |
| 2 | World Health Day | 7 April |
| 3 | World Immunization Week | Last Week Of April |
| 4 | World Malaria Day | 25 April |
| 5 | World No Tobacco Day | 31 May |
| 6 | World AIDS Day | 1 December |
| 7 | World Blood Donor Day | 14 June |
| 8 | World Hepatitis Day | 28 July |