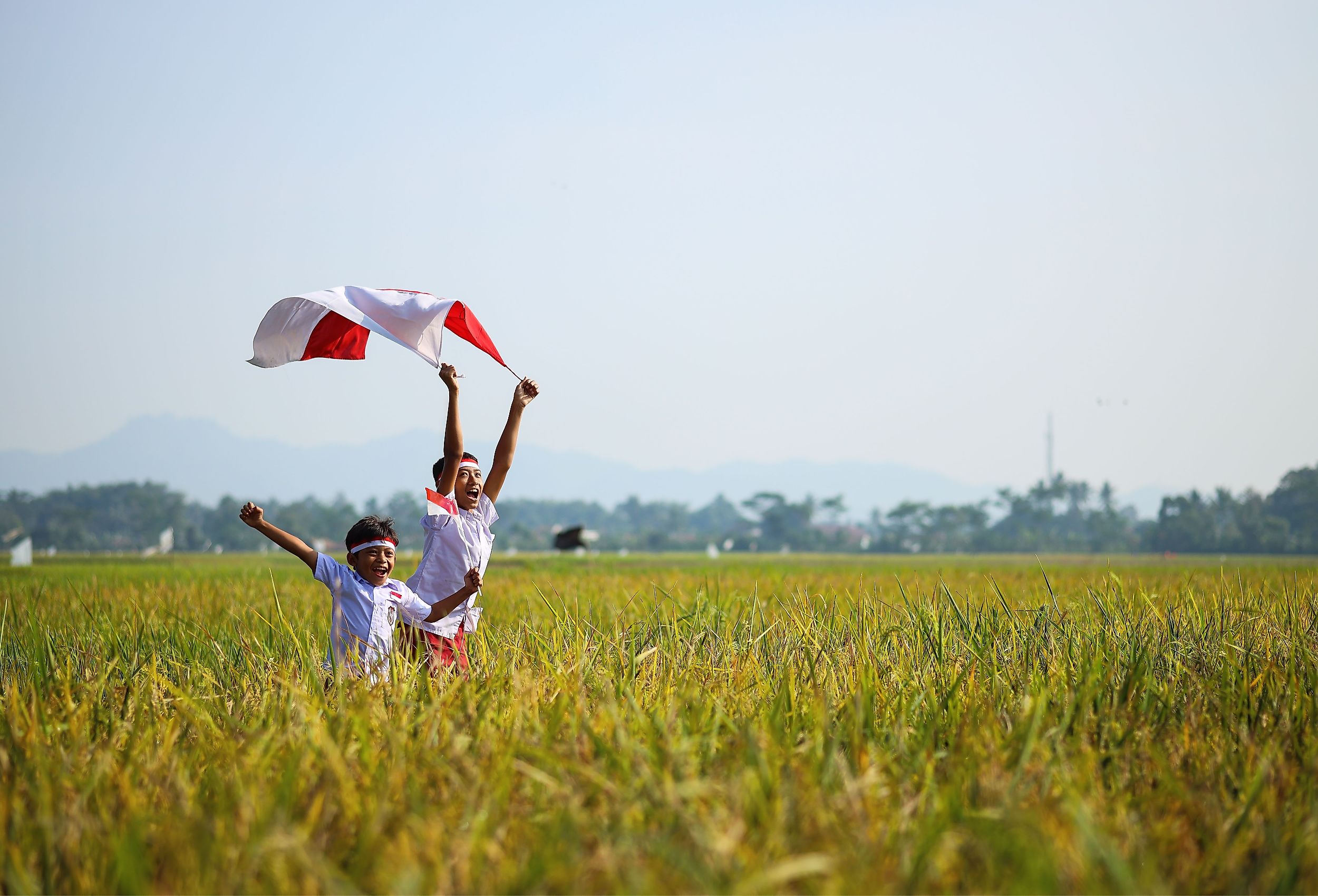 Countries with the Shortest Average Heights
People come in all shapes and sizes; without that variety, planet earth would be a little less exciting. Moreover, without differentiation, human beings would be more susceptible to diseases that take advantage of similarities in genetic code. One symptom of nature and nurture in human beings is height, a trait that has pros and cons for both ends of the spectrum. By analyzing data about citizens across the world, it is possible to assemble a list of countries that have the shortest average citizens. Nutrition, or lack thereof, can play a significant part in how growth hormones increase or decrease the height of an adult person. Widespread environmental and cultural factors may also affect a child's development. Each country with the shortest height has many exceptions to its national average: many residents will be taller, and many residents will be shorter.
Peru (5 feet, 4.57 inches)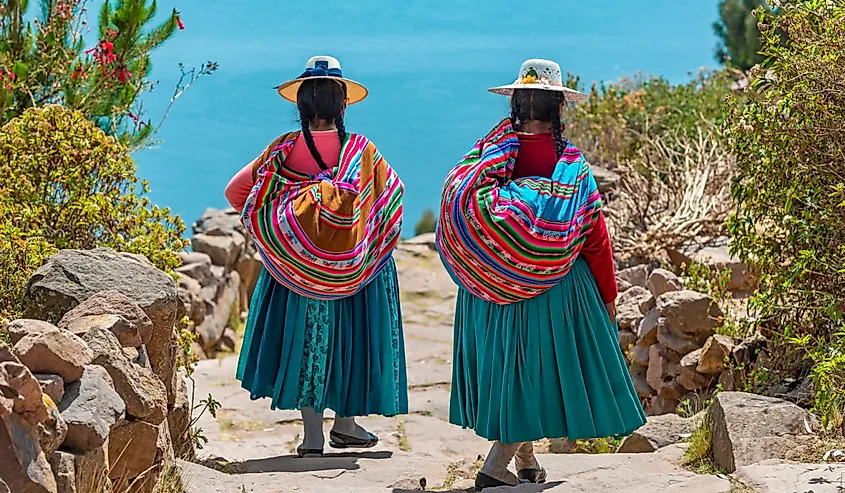 In South America, Peru has a fair amount of short-statured folks with its adult population reaching 5 feet, 4.57 inches in average height; this includes all genders. In Peru, malnourishment is a crisis affecting jungle and highland communities. Famine, disease, and cultural issues have played a part in stunting growth. Poverty, food insecurity, and low agricultural productivity also add to the malnutrition issue. Besides a lower average height, these factors also contribute to poor educational achievement and low career productivity. Health services and school feeding programs are non-accessible to many citizens, due to poverty and demographics.
Nigeria (5 feet, 4.49 inches)
Located above the Gulf of Guinea in the African continent, Nigeria's population has an average height of 5 feet and 4.49 inches. The Sahel region of Nigeria has rampant malnutrition, which accounts for the stunting of growth in many Nigerian children. Figures show that there are 2 million undernourished children in the country, which is not aided by its arid environment. UNICEF continues to monitor the situation in Nigeria, but sectarian violence, especially along the northern borders, has affected their efforts. Environmental factors such as a lack of clean water and unsanitary conditions do not help either.
Sri Lanka (5 feet, 4.41 inches)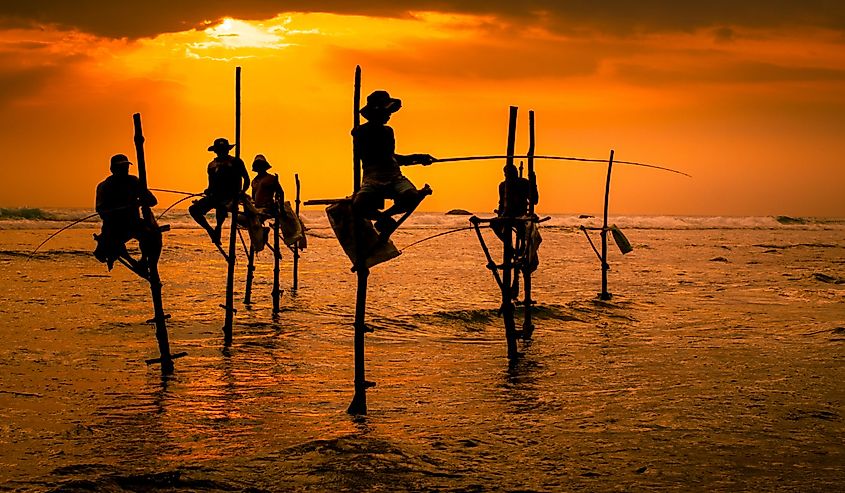 Located on an island southeast of India, residents of Sri Lanka have an average measurement of 5 feet, 4.41 inches. A 2022 UNICEF study shows that Sri Lanka ranks second in the highest malnutrition rates throughout South Asia. Proper nutrition during childhood, childhood diseases, and other factors contribute to the problem. Cultural and environmental factors also can be a cause of malnutrition, such as poor nutrition due to traditional food sources and cuisine that lacks the right nutrients. Obesity can also result from the wrong food choices, all the while not supplying enough nutrients despite excess calories. Notably, even children of rich families in Sri Lanka suffer from malnutrition.
Ecuador (5 feet, 4.37 inches)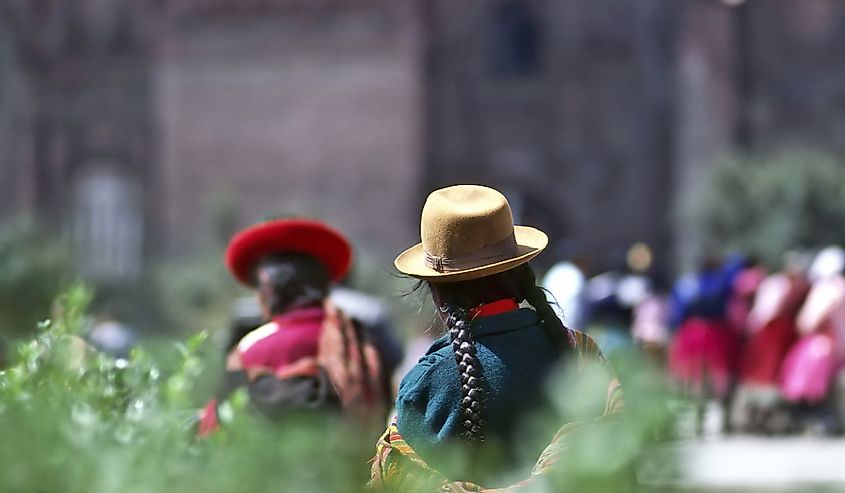 Situated on the northwestern coast of South America, Ecuador comes in at number seven with an average height of 5 feet and 4.37 inches. The diverse landscape amongst the Andean foothills and highlands is an attributing factor, in terms of nutritional infrastructure. A typical diet includes fish, rice, and potatoes, as well as coffee. While the lack of processed meals is a benefit, Ecuador still has the second-highest rate of chronic child malnutrition in Latin America. The indigenous population suffers disproportionately from malnutrition, an issue that the government hopes to tackle in the next decade, although intervention is difficult.
Nepal (5 feet, 4.17 inches)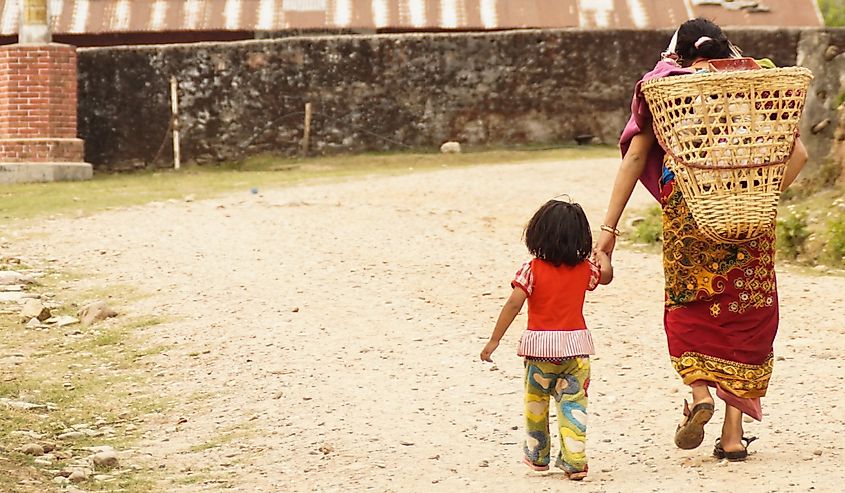 It is ironic that Nepal, situated next to the tallest mountain on earth, consists of one of the shortest populations on earth. Indeed, the terrain of Nepal under the Himalayan Mountain range is detrimental to industries, and therefore distribution of goods. A 2019 UNICEF report shows that over 17% of the population suffers from extreme poverty. Moreover, inadequate infant and child feeding practices have harmed youth development in Nepal; breastfeeding is withheld from many children. Natural disasters like drought, floods, landslides, and earthquakes are factors leading to food insecurity in Nepal as well.
Cambodia (5 feet, 3.98 inches)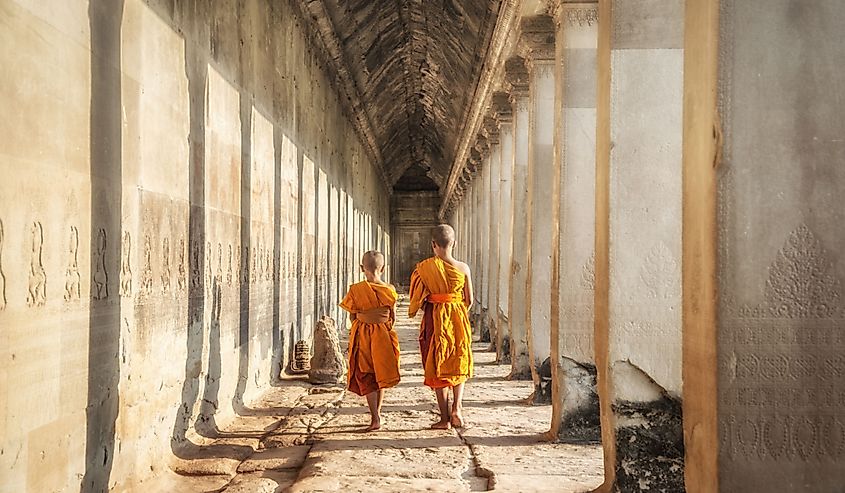 Cambodian nutrition is one of fish and fruit, leading to a low-fat and low-calorie diet. Situated in Southeast Asia, the average height of Cambodian citizens is 5 feet, 3.98 inches. Scattered throughout the nation are many low-lying plains and mountains, although Cambodia also has a significant stretch of coast in the southeast. Unfortunately, reports for children have found 32% experience stunted growth and 24% are underweight, with rural areas hit the hardest. Despite the current nutrition issues, Cambodia has put in a significant effort to bolster child health in the last twenty years.
Vietnam (5 feet, 3.82 inches)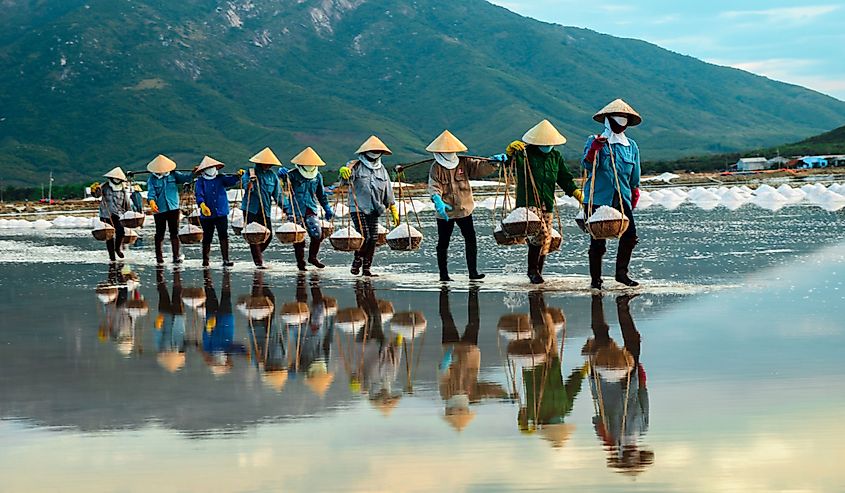 Vietnam's population has an average height of 5 feet, 3.82 inches, including all genders. Although the country has been making progress during the last few decades, malnutrition is still rampant. Isolated demographics are one factor that makes the problem difficult to eradicate in Vietnam, especially in secluded mountain communities. ChildFund in Vietnam has made small, yet significant, strides in helping by providing milk to these communities' children. Internal strife has certainly taken a toll on its population's health as well. Hopefully, the situation will stabilize in the near future.
The Philippines (5 feet, 3.7 inches)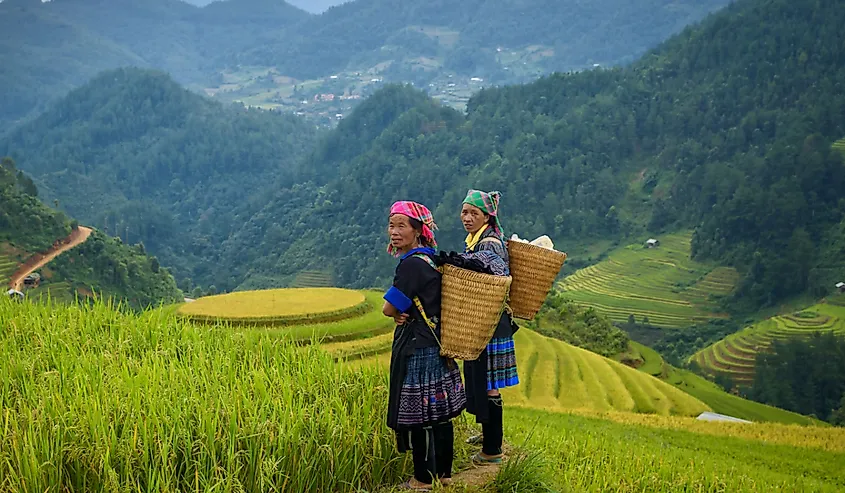 The Philippines has severe malnutrition problems that have affected its general population's adult height, which is currently averaging 5 feet, 3.7 inches. The European Commission recently released figures that show malnourishment in 28.8% of Filipino children under five years of age. This could lead to abnormalities such as stunting and academic struggle. Studies show that the problem is especially prevalent during early-age pregnancies, where the mother is not physically equipped for childbirth and childcare. Although feeding programs exist, funding and distribution are not meeting the high demand.
Bolivia (5 feet, 2.9 inches)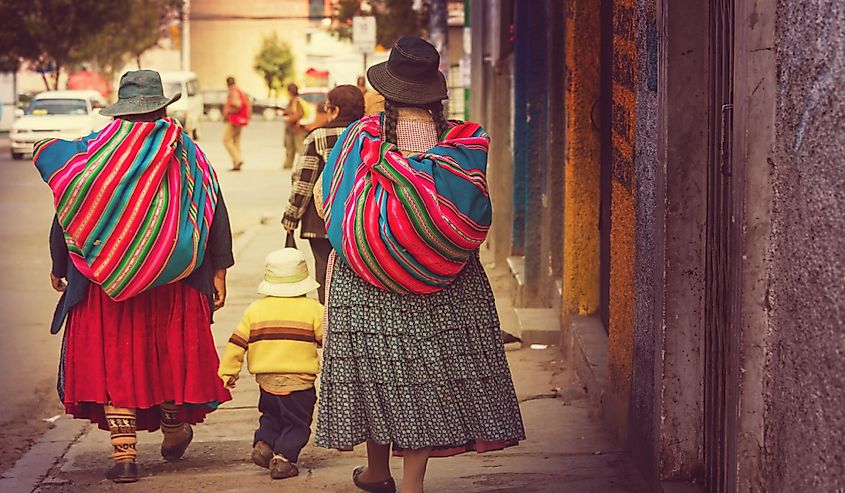 Bolivia has some of the shortest people in stature in the world, with its population's height averaging 5 feet, 2.9 inches tall between all genders. The country is one of the poorest in South America. One in three children under the age of five years struggles with chronic malnutrition, often leading to below-average heights. Genetics and hormonal factors are factors as well, with Bolivian girls more commonly affected than boys. Statistics on births from the City Hall of La Paz, Bolivia showed that 42% of babies had short height at birth as well. Canada, Belgium, and France have stepped in and created a food program to help alleviate malnutrition in Bolivia.
Indonesia (5 feet, 2.2 inches)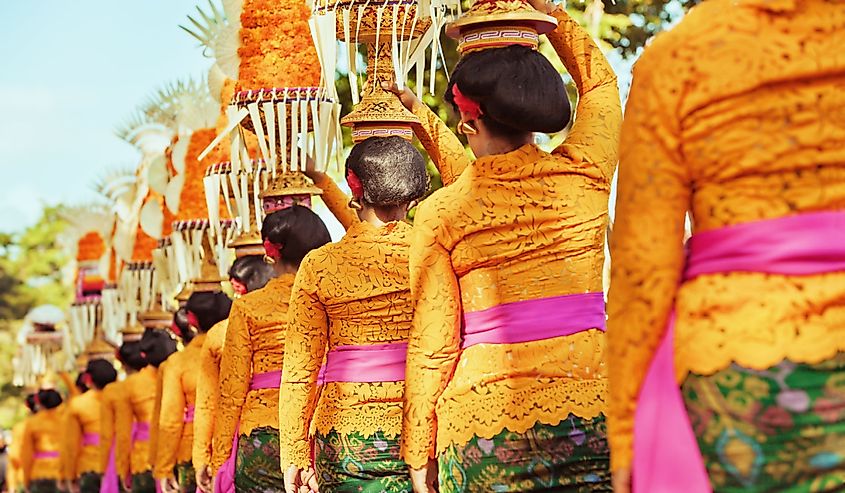 Indonesia's population takes first place when it comes to the shortest people; the average standing at a height of 5 feet, 2.2 inches. This trend has become generational with many children in Indonesia malnourished. The diet of Indonesia is rich, with staples like rice and wheat used throughout. Although there are many vegetarian dishes, most Indonesians do not practice strict vegetarianism. Duck and goat meat are commonly consumed, but pork is rarely found due to religious reasons. UNICEF is currently supporting a food program in Indonesia to address the issue.
Each of these countries has unique conditions that created a prevalence of shorter heights within their populations. Unfortunately, widespread malnutrition is a common theme. Geographical separation from infrastructure can put many rural communities at risk when attempting to stock up on affordable food sources. This presents an opportunity for nations and organizations around the world to step up and fill in the gap; everyone needs to eat. While height can be a symptom of nutrition, there are other factors such as genetics at play. These lists change frequently, as every generation of youth around the world experiences unique challenges and circumstances.
| Country | Mean Height Male | Male Height Rank | Mean Height Female | Female Height Rank |
| --- | --- | --- | --- | --- |
| Netherlands | 183.7823942 | 1 | 170.3612107 | 71 |
| Montenegro | 183.3021555 | 2 | 169.9608833 | 169 |
| Bosnia and Herzegovina | 182.4739613 | 3 | 167.4703934 | 137 |
| Iceland | 182.1015752 | 4 | 168.9134842 | 179 |
| Denmark | 181.8926588 | 5 | 169.4706062 | 115 |
| Czech Republic | 181.1866355 | 6 | 167.9634761 | 88 |
| Latvia | 181.1711171 | 7 | 168.8066284 | 151 |
| Slovakia | 181.0154868 | 8 | 167.1227997 | 116 |
| Slovenia | 180.9774125 | 9 | 167.1975653 | 148 |
| Ukraine | 180.9759732 | 10 | 166.6226773 | 38 |
| Croatia | 180.7589162 | 11 | 166.8030687 | 130 |
| Serbia | 180.7387125 | 12 | 168.285067 | 105 |
| Lithuania | 180.7233147 | 13 | 167.6298923 | 141 |
| Poland | 180.6864059 | 14 | 165.7761352 | 37 |
| Finland | 180.5693897 | 15 | 166.4751191 | 118 |
| Norway | 180.4752288 | 16 | 166.448307 | 120 |
| Sweden | 180.4567319 | 17 | 166.6739103 | 87 |
| Estonia | 180.34 | 18 | 168.6627596 | 156 |
| Germany | 180.2812073 | 19 | 166.177267 | 19 |
| Dominica | 180.1526393 | 20 | 166.8884613 | 204 |
| Bermuda | 179.7190928 | 21 | 166.1100662 | 206 |
| Puerto Rico | 179.48215 | 22 | 163.0573217 | 136 |
| Greece | 179.2597832 | 23 | 165.8130758 | 90 |
| Belgium | 179.0933196 | 24 | 163.4017271 | 81 |
| Ireland | 179.0393832 | 25 | 164.4968527 | 125 |
| Lebanon | 178.9571414 | 26 | 163.6704906 | 26 |
| Andorra | 178.8426285 | 27 | 165.5339424 | 203 |
| Antigua and Barbuda | 178.8352709 | 28 | 165.7236873 | 201 |
| Australia | 178.7742139 | 29 | 164.6657115 | 55 |
| Canada | 178.7495629 | 30 | 164.7299393 | 39 |
| Switzerland | 178.7319158 | 31 | 164.3299732 | 101 |
| Grenada | 178.6999159 | 32 | 165.9886854 | 193 |
| Belarus | 178.6913126 | 33 | 166.9286256 | 96 |
| France | 178.6048688 | 34 | 164.4886274 | 23 |
| Austria | 178.5244202 | 35 | 166.9267081 | 99 |
| Luxembourg | 178.4613975 | 36 | 165.0690213 | 168 |
| Cook Islands | 178.3230318 | 37 | 167.3085696 | 223 |
| French Polynesia | 178.3164001 | 38 | 166.518656 | 183 |
| United Kingdom | 178.2080213 | 39 | 163.9391448 | 21 |
| Romania | 177.8235057 | 40 | 164.7308377 | 64 |
| New Zealand | 177.7186704 | 41 | 164.6600412 | 123 |
| Saint Vincent and the Grenadines | 177.4938788 | 42 | 165.3026536 | 199 |
| Niue | 177.1925778 | 43 | 167.0322654 | 232 |
| American Samoa | 177.0945415 | 44 | 167.5515216 | 213 |
| Barbados | 177.0283641 | 45 | 165.6637541 | 186 |
| Jamaica | 176.9742253 | 46 | 164.3192602 | 139 |
| United States | 176.9373331 | 47 | 163.3118826 | 3 |
| Tunisia | 176.8533816 | 48 | 161.6854548 | 79 |
| Russia | 176.6489555 | 49 | 164.5173719 | 9 |