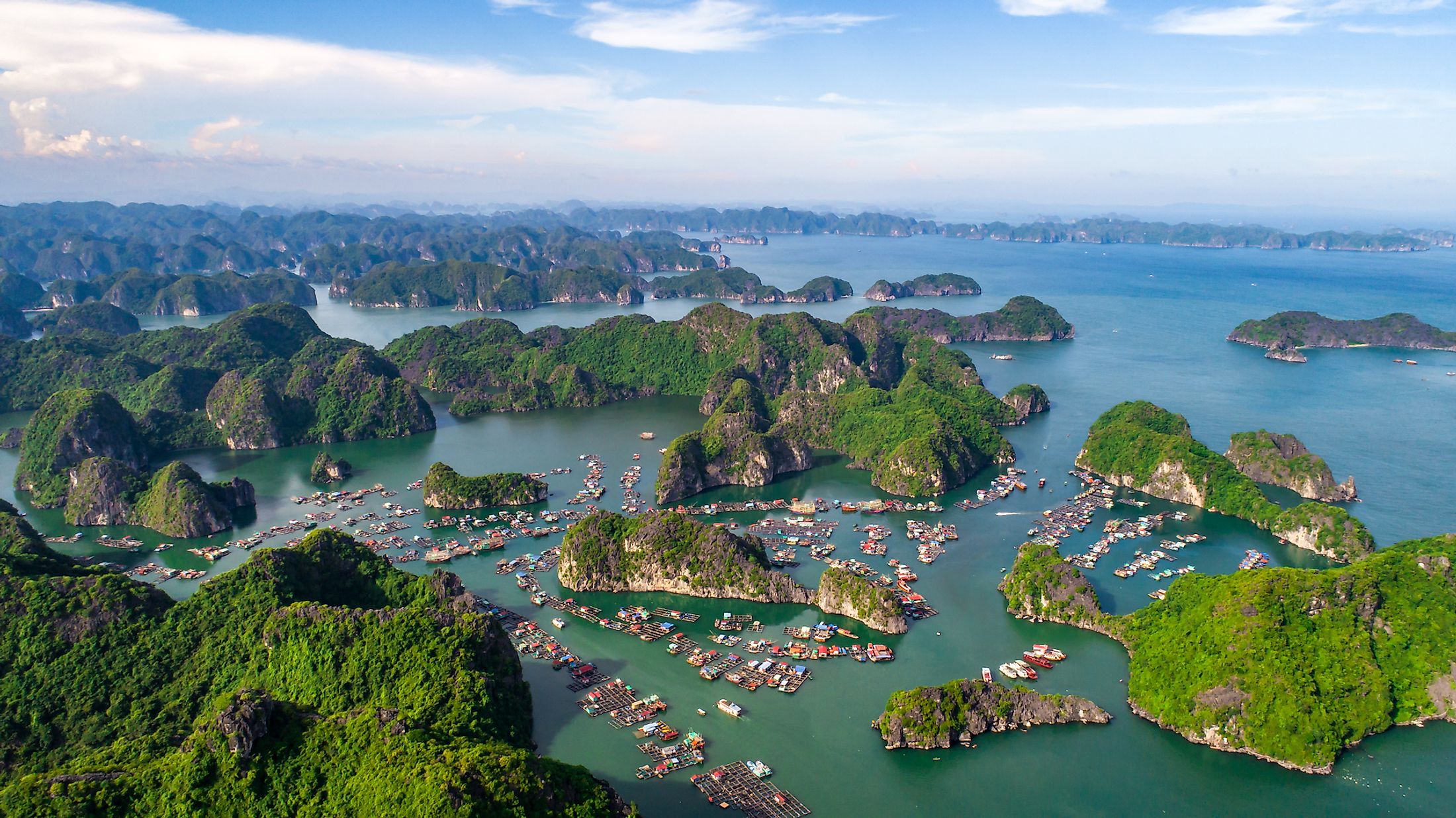 Asia is an extensive continent on the Eurasia landmass, covering approximately 44.6 million km2, about 9% of the world's total land area. Because of its vastness, the continent of Asia is divided into 5 regions, mainly for statistical purposes and not political or related reasons. Southeast Asia is one of the 5 Asian regions, lying almost entirely in the Northern Hemisphere, between China to the north and Australia to the southeast. The region covers about 4.5 million km2 and has a population of over 650 million, making it Asia's third-most populated geographical region after East Asia and South Asia.
Location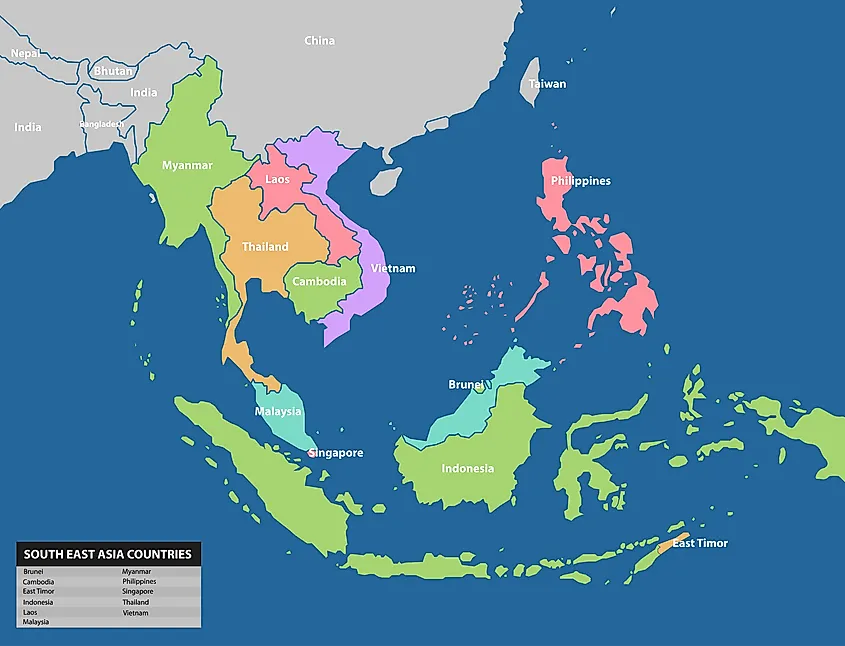 Southeast Asia lies almost entirely within the Northern Hemisphere and partly extends into the Southern Hemisphere. The sections extending to the south of the equator are East Timor and Indonesia's southern part. Geographically, the region lies just below China and to the east of the Indian Sub-continent. Southeastern Asia is bordered by the Indian Ocean and Australia to the south, west by the Bay of Bengal and South Asia, east by the Pacific Ocean and Oceania, and north by East Asia. Geographically, the boundary between Southeast Asia and the Australian continent runs through Wallacea. However, geopolitically, the boundary runs between the Indonesian region (West Papua and Papua) and Papua New Guinea on the island of New Guinea. 
Countries
The Southeast Asian region comprises 11 sovereign states. These countries are Indonesia, Thailand, Myanmar, Vietnam, the Philippines, Malaysia, Laos, East Timor, Cambodia, Singapore, and Brunei. Indonesia is the region's largest country by both area (1.9 million km2) and population (270.62 million) while Singapore is the smallest country by size (719 km2) and Brunei is the smallest by population (433,290 people). All the countries, except East Timor, are ASEAN members. 
Southeast Asian Countries By Population
| Rank | State | Population | Pop. Density (/km2) |
| --- | --- | --- | --- |
| 1 | Indonesia | 270,625,570 | 142.56 |
| 2 | Philippines | 108,116,620 | 357.69 |
| 3 | Vietnam | 96,462,110 | 308.13 |
| 4 | Thailand | 69,625,580 | 135.9 |
| 5 | Myanmar | 54,045,420 | 82.28 |
| 6 | Malaysia | 31,949,780 | 95.96 |
| 7 | Cambodia | 16,486,540 | 92.06 |
| 8 | Laos | 7,169,450 | 30.6 |
| 9 | Singapore | 5,703,570 | 7953 |
| 10 | East Timor | 1,293,120 | 85.27 |
| 11 | Brunei | 433,290 | 81.4 |
Geography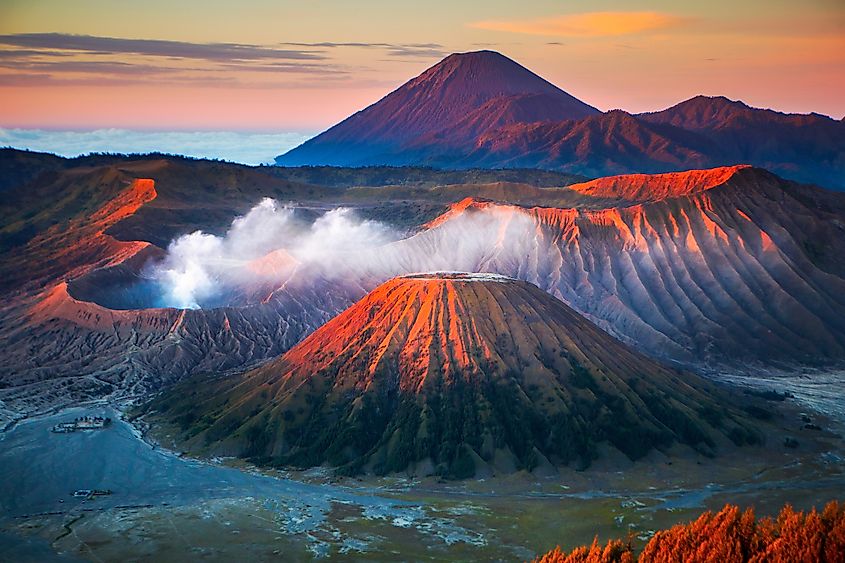 Southeast Asia covers approximately 4.5 million square km2, about 10.5% of Asia's total land area, and 13 million km2, including the sea area. It stretches for about 6,700 km at the greatest extent, which is from southeast to northwest. Indonesia is the region's largest country, covering 1.9 million km2, about 42% of the regional total land area. Myanmar covers about 676,580 km2 (15%), while Thailand covers 513,120 sq. km (11%).
Southeast Asia is geographically divided into two regions: a continental projection, known as Mainland Southeast Asia or Indochinese Peninsula, and an archipelago group, known as Maritime Southeast Asia or the Malay Archipelago. Mainland Southeast Asia comprises six countries; Laos, Cambodia, Singapore, Myanmar, Vietnam, and Thailand. The other five countries, except part Western New Guinea (Indonesia), form Maritime Southeast Asia.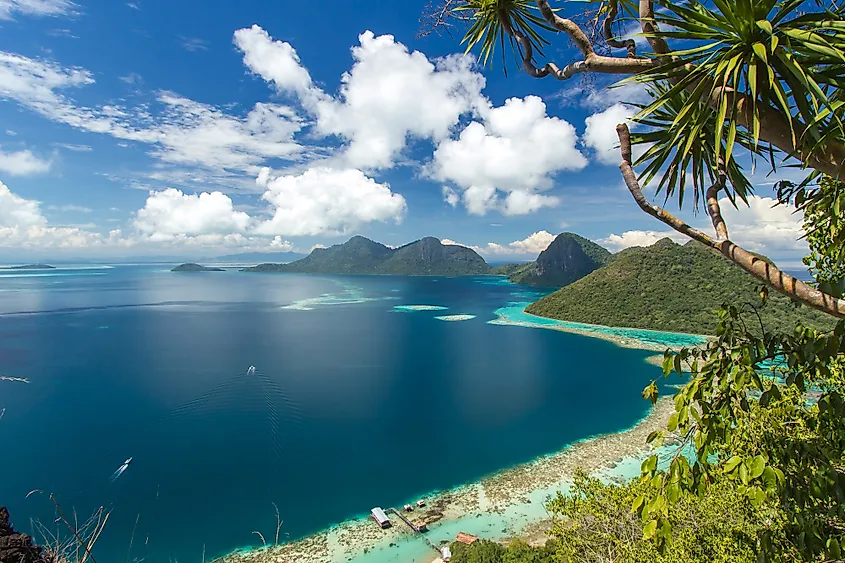 Southeast Asia lies at the intersection of the Pacific, Indian-Australian, and Eurasian plates, with the land experiencing considerable folding, faulting, and volcanic activities. The mainland and the insular regions are structurally different. The mainland is characterized by mountain ranges separated by river deltas and valleys, while Maritime Southeast Asia is characterized by island chains. The Indonesian Archipelago is the world's largest archipelago and a volcanically active region on Earth.
Mount Hkakabo is Southeast Asia's highest mountain, at 5,881 m, with all the region's five tallest mountains located in Myanmar. The South China Sea is the region's largest water body, connected to the East China Sea through the Taiwan Strait and the Philippines Sea through the Luzon Strait. There are over 25,000 islands, islets, reefs, and rock formations in Southeast Asia. The largest islands are Mindanao, Luzon, Java, Sulawesi, Sumatra, and New Guinea. The five major river systems draining the region are Salween, Irrawaddy, Mekong, Chao Phraya, and the Red River.
Climate Of Southeast Asia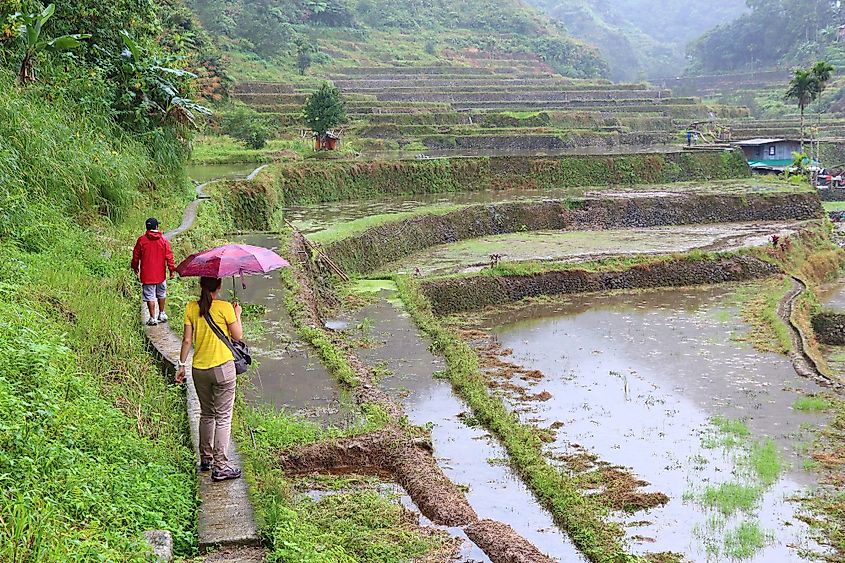 All of Southeast Asia experience a warm, humid tropical climate characterized by monsoons and plenty of rainfall throughout the year. However, Myanmar and Laos mountainous regions, as well as Northern Vietnam, experience a subtropical climate. The monsoon causes wet and dry conditions in most parts of the region, with tropical rain belts causing additional rainfall. Seasonal changes are commonly associated with rainfall and rarely with temperature. Much of the region receives at least 1,500 mm of rainfall annually, with the mainland receiving balk of the rain between May and September due to the southwest monsoons. Apart from northern Vietnam, most of the region's average annual temperature is close to 80 °F.
Demography
By the end of the 20th century, Southeast Asia's population was close to half a billion. As of 2018, the region's population is 655.2 million, making it the world's third-most populous sub-region. It accounts for about 15% of Asia's total population. The mainland states account for nearly half of the population. Indonesia, by far, has the largest population in Southeast Asia, at 270 million, about, about 42% of the regional total. The Philippines, Vietnam, Thailand, and Myanmar have at least 50 million people each. By contrast, Brunei has the least population in the region, at 433,290. With 143 million people, Java Island is the world's most populated island. Jakarta (Indonesia) is Southeast Asia's largest city, with 34.5 million people. Other large cities include Manila (23 million), Bangkok (17 million), Ho Chi Minh City (13 million), and Kuala Lumpur (8.3 million).
20 Biggest Cities In Southeast Asia By Population
| Rank | Name | Country | Pop. |
| --- | --- | --- | --- |
| 1 | Jakarta | Indonesia | 34,540,000 |
| 2 | Manila | Philippines | 23,088,000 |
| 3 | Bangkok | Thailand | 17,066,000 |
| 4 | Ho Chi Minh City | Vietnam | 13,312,000 |
| 5 | Kuala Lumpur | Malaysia | 8,285,000 |
| 6 | Bandung | Indonesia | 7,065,000 |
| 7 | Hanoi | Vietnam | 6,576,000 |
| 8 | Surabaya | Indonesia | 6,499,000 |
| 9 | Yangon | Myanmar | 6,314,000 |
| 10 | Singapore | Singapore | 5,745,000 |
| 11 | Medan | Indonesia | 3,632,000 |
| 12 | Cebu City | Philippines | 2,275,000 |
| 13 | Phnom Penh | Cambodia | 2,177,000 |
| 14 | Semarang | Indonesia | 1,992,000 |
| 15 | Johor Bahru | Malaysia | 1,981,000 |
| 16 | Makassar | Indonesia | 1,952,000 |
| 17 | Palembang | Indonesia | 1,889,000 |
| 18 | Mandalay | Myanmar | 1,633,000 |
| 19 | Hai Phong | Vietnam | 1,623,000 |
| 20 | Yogyakarta | Indonesia | 1,568,000 |
Language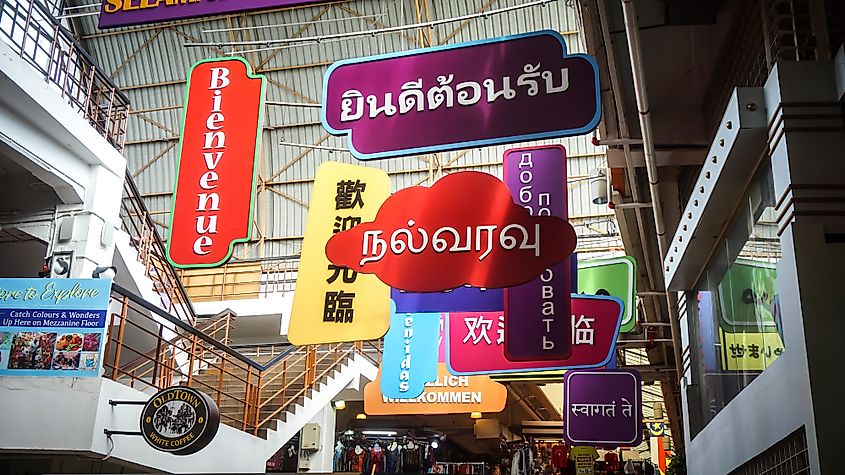 Southeast Asia's population comprises diverse cultures and ethnic groups. The regional diversity results from its position as a sea route as well as a barrier and bridge to people's movement. The first people who settled in the region moved southwards from the Asian interior areas. Southeast Asia's largest ethnic groups are the Javanese, followed by Vietnamese, and Sundanese.
Hundreds of languages are spoken in the region, with most languages falling into four major language families. These major language families are Austronesia, Afro-Asiatic, Tai, and Sino-Tibetan. Tai languages are mainly spoken in Laos and Thailand, while Sino-Tibetan languages dominate Myanmar.
Each country in Southeast Asia has a dominant language. For instance, Khmer is the major language spoken by the Cambodians, while Indonesian and Malay are, respectively, the major languages in Indonesia and Malaysia. Thai and Burmese are widely spoken in Thailand and Myanmar respectively. Several foreign languages have also been introduced in the region, including Chinese and English, especially by immigrants. 
Religion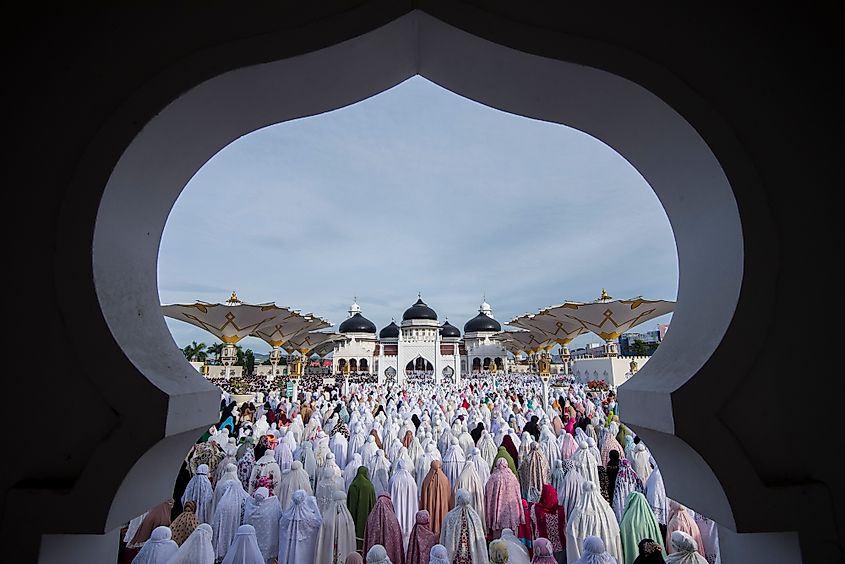 All the world's major religions are practiced within Southeast Asia, including Islam, Christianity, Buddhism, and Hinduism. However, Islam is the largest religion, with about 240 million followers, about 40% of the regional population. Muslims are concentrated mainly in Malaysia, Brunei, and Thailand. Indonesia is the world's largest Muslim-majority country, with over 220 million Muslim adherents, mostly Sunnis. More than 80% of Bruneians are Muslims, while 61% of Malaysians practice Islam.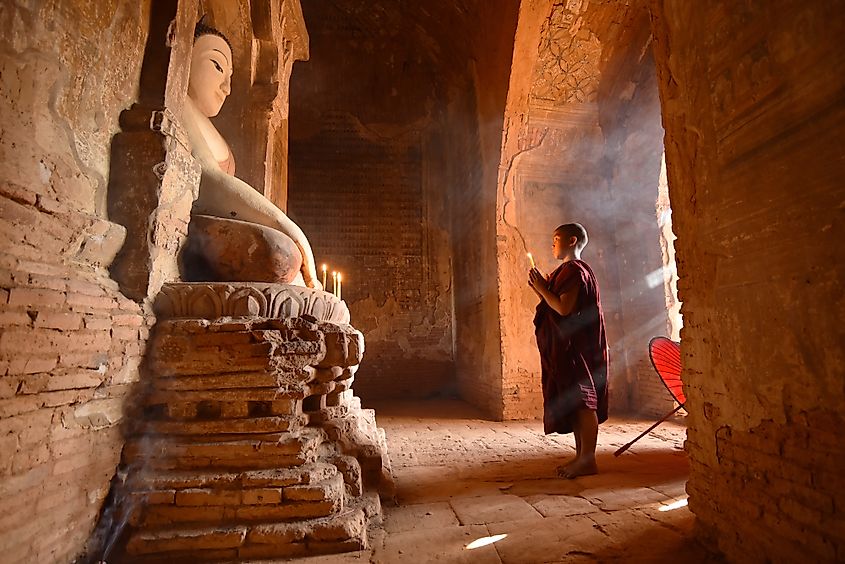 Buddhism is Southeast Asia's second-largest religion, with about 205 million adherents. The region is home to over 35% of the global Buddhist population. The largest Buddhist countries in Southeast Asia are Laos, Thailand, Vietnam, Singapore, Myanmar, and Cambodia. Up to 97% of Cambodians (13.7 million) practice Buddhism, while 64 million (93%) Thais are Buddhists. About 156 million people are Christians, with the majority (97 million) being in the Philippines.   
Economy
Southeast Asia was an essential part of the world trade system even before the European contact. Various commodities, including spices, such as pepper, cloves, nutmeg, and ginger, developed in the region. The spice trade, developed by the Arabs and Indian merchants, and other commercial activities attracted the Europeans, who later annexed some of the region's territories. The Dutch occupied Indonesia, the French took control of Indochina, and Malay became a British territory.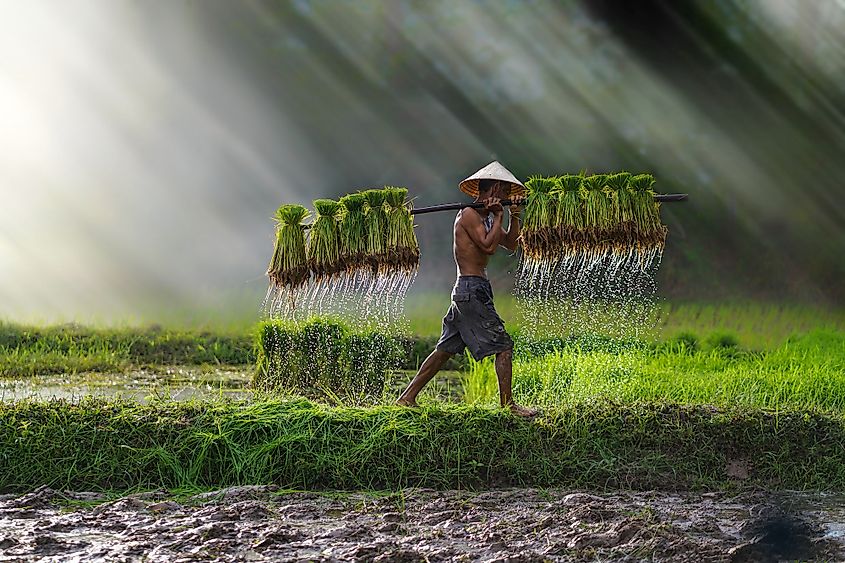 Agriculture is the main economic activity in most Southeast Asian countries, except Singapore and Brunei. This sector employs over 60% of Laos and Cambodia's workforce, with rice, cassava, corn, and pulses as the main crops. Fishing is also an important source of livelihood in some areas. Countries such as Malaysia, Indonesia, Thailand, and the Philippines are considerably large shrimp importers.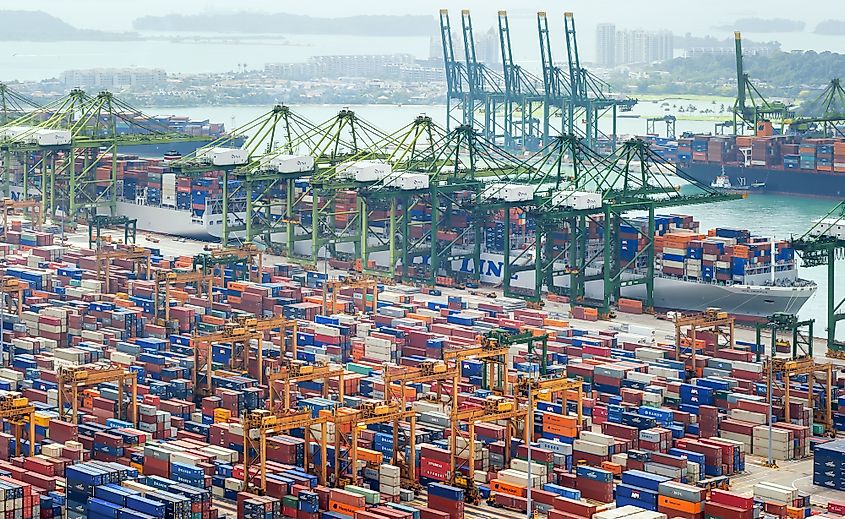 Singapore is the region's richest country, with a GDP per capita of $65,233, with major industries including electronics, petrochemical, and petroleum. Brunei and Malaysia are, respectively, the second and the third-richest countries with per capita GDP of $31,087 and $11,414. By contrast, Myanmar is the poorest country in the region, with a GDP per capita of $1,408. East Timor and Cambodia also have a GDP per capita of less than $2,000.
The five dominant Southeast Asian countries refer to their economies as Tiger Cub Economies. These countries are Vietnam, Indonesia, Thailand, The Philippines, and Malaysia. The economies are referred to as Tiger Cub because of their attempts to develop export-oriented economies, similar to those of highly developed countries of Taiwan, Singapore, South Korea, and Hong Kong, referred to as the "Four Asian Tigers." The five countries refer to themselves as cubs (young tigers) because of their fast-rising economies. 
Southeast Asian Countries By GDP Per Capita
| Rank | State | GDP per capita (USD) | GDP (USD) |
| --- | --- | --- | --- |
| 1 | Singapore | 65,233.3 | 372,062.53 |
| 2 | Brunei | 31,086.8 | 13,469.42 |
| 3 | Malaysia | 11,414.2 | 364,681.37 |
| 4 | Thailand | 7,806.7 | 543,548.97 |
| 5 | Indonesia | 4,135.6 | 1,119,190.78 |
| 6 | Philippines | 3,485.1 | 376,795.51 |
| 7 | Vietnam | 2,715.3 | 261,921.24 |
| 8 | Laos | 2,534.9 | 18,173.84 |
| 9 | Cambodia | 1,643.1 | 27,089.39 |
| 10 | East Timor | 1,560.5 | 2,017.92 |
| 11 | Myanmar | 1,407.8 | 76,085.85 |