Countries With the Most American Emigrants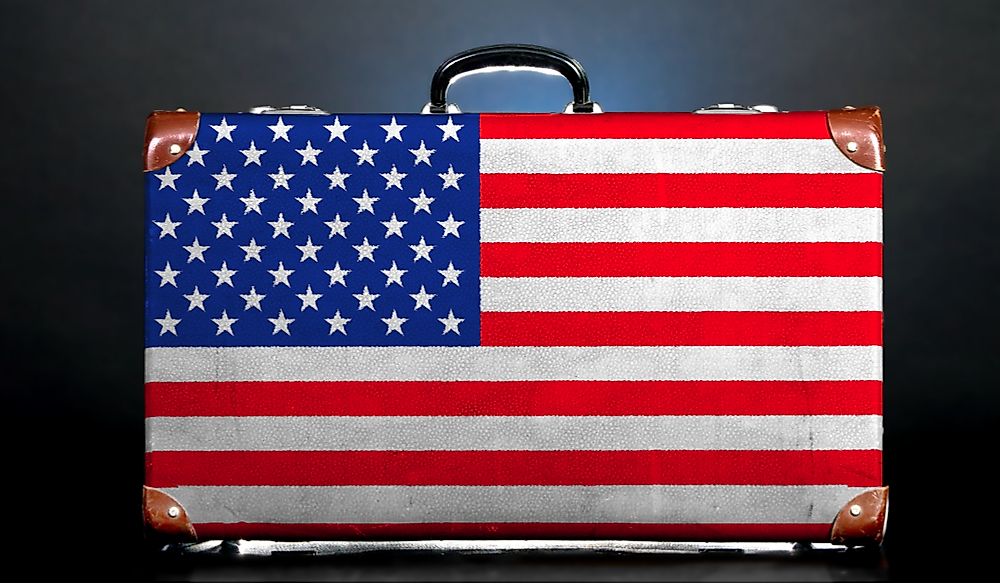 About nine million Americans live outside the country according to an estimate by the State Department. Americans migrate from their country for several reasons. Some are government employees such as consular staff, some get married outside the country, some move in search of adventure and fall in love with their country of residence, while others are employees of multinationals. Other individuals may migrate because of the hard economic times in the United States. Natural born American citizens and anyone born in the United States or at least to an American parent is considered a citizen. Americans living abroad do not lose their citizenship unless they legally and intentionally renounce it.
Where Are Americans Migrating?
A majority of Americans living abroad do not live far from the state. About 900,000 live in Mexico, 800,000 in the European Union, and about 740,000 are in Canada. Approximately 700,000 are in India, 600,000 in the Philippines, and about 185,000 in Israel.
Mexico
Mexico City has more than 400,000 Americans making it the single urban environment with the largest number of Americans. However, most Americans living in Mexico are Americans of Mexican descent. The proximity between the two states makes it easy for citizens of the two countries to move back and forth. About 68,000 people cross the San Ysidro border crossing between San Diego and Mexico. Some of the people are Americans working in the United States but living in Mexico.
Europe
About 800,000 Americans live in the European Union compared to the more than 4 million Europeans who live in the United States. The two main reasons why Americans migrate to Europe is employment and relationships considering Europe's close ties to the US. About two-thirds of Americans in Europe are in Italy, Germany, France, and the United Kingdom.
Canada
Approximately 740,000 Americans live in Canada. A majority migrated north due to employment opportunities, relationships, or because they were looking for a better living condition than what they experienced in the US. With a significantly lower population, Canada provides better and more diverse job opportunities and a lower cost of living.
Asia
Approximately 1.5 million Americans live in India and the Philippines. The history of American immigration to the two countries can be traced back to the Second World War when the US military settled more than 100,000 troops in the two countries. Most of the American expatriates in India and the Philippines are either native citizens of the states or employees of multinationals.
Trends in American Migrants
Over the years, the number of American expatriates residing in other countries has continued to rise. The globalization of markets and societies has made it easier to settle across boundaries. Some of the people settling outside the country feel that America is heading towards the wrong direction economically and politically and is no longer a haven.
Countries With the Most American Emigrants
| Rank | Country | American Emigrants |
| --- | --- | --- |
| 1 | Mexico | 899,311 |
| 2 | Canada | 738,203 |
| 3 | India | 700,000 |
| 4 | Philippines | 600,000 |
| 5 | Israel | 185,000 |
| 6 | Italy | 170,000 |
| 7 | United Kingdom | 158,000 |
| 8 | South Korea | 140,222 |
| 9 | Germany | 107,755 |
| 10 | France | 100,619 |