Latin American Countries With The Most World Cup Titles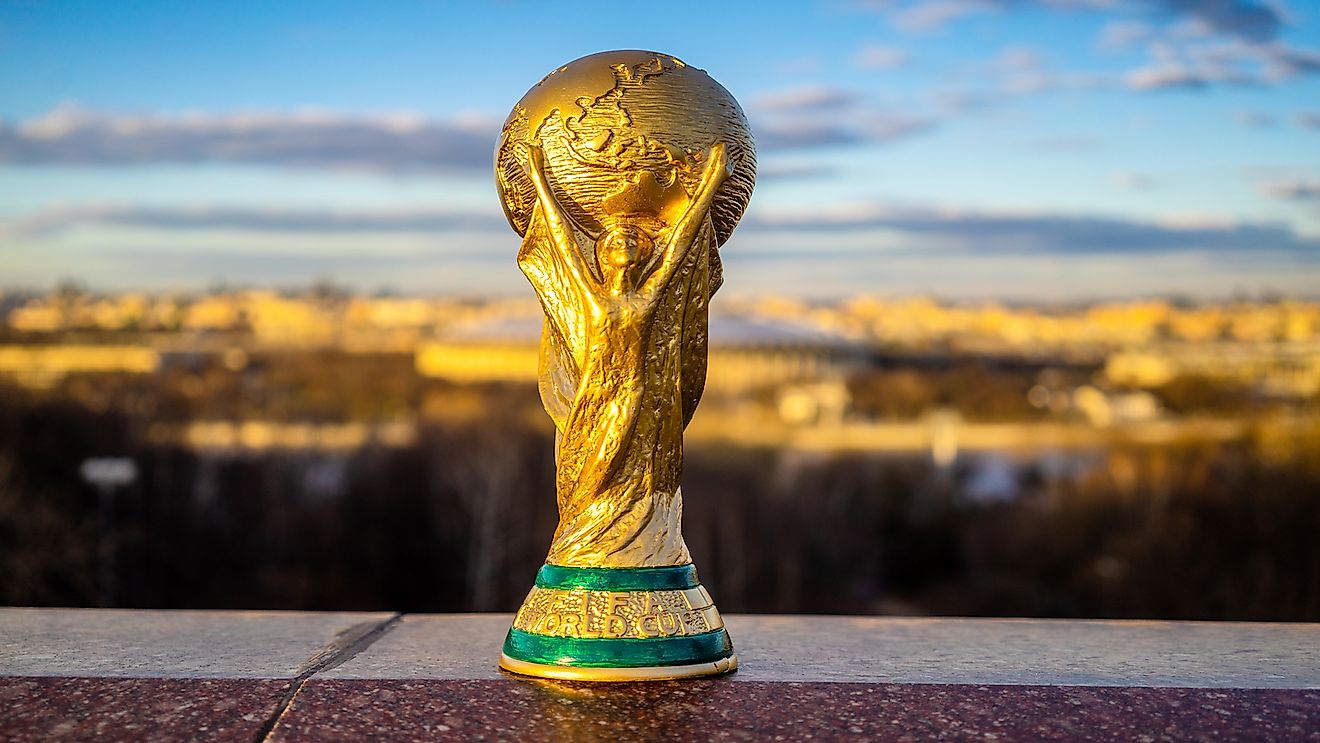 The World Cup, also known as the FIFA World Cup, is one of the world's most popular sporting tournaments that is held every 4 years, except in 1946 and 1942, when it was canceled because of World War 2. It is a global competition that is contested by senior national teams (men) of FIFA member countries. Since its inception in 1930, there have been 21 tournaments, which have been won by 8 countries. During the tournament, 32 national teams, including the host team which qualifies automatically, compete at different venues in the host country for almost a month. France, the current champion, won its second-title in the 2018 World Cup competition that was held in Russia.
Latin American Nations With The Most Titles
Brazil
Brazil is the world's most successful country in the World Cup history, having won 5 titles. Brazil has earned third, second, and fourth finishes twice each since 1930. Brazil is the only country that has participated in all 21 World Cup Tournaments without the need for playoffs. The Brazilian national team has the best overall performance in this competition's history, having won 73 out of the 124 matches it has played and lost only 18 matches. Brazil holds the title of most-finishes in the top-8 in the tournament. The team has finished top-8 in all competitions except 1990, 1966, and 1934. Brazil holds the title of most consecutive championship together with Italy. Brazil won its first title in 1958 when they defeated Sweden and its second championship in the 1962 tournament when they defeated Czechoslovakia. Brazil won their last title in 2002 when they beat Germany. Brazil has only managed to reach the semifinals ones (2014) since 2002. Belgium eliminated Brazil in the last World Cup tournament.
Argentina
Argentina is the second most successful Latin American nations in the world Cup, having participated in 17 tournaments. In terms of appearance, it is ranked fourth right behind Germany, Brazil, and Italy. Argentina has won 2 World Cup titles (1986 and 1978) and been runners-up in 3 tournaments (2014, 1990, and 1930). Argentina was eliminated in the group stages in 2002, and since then, they have managed to reach the quarter-final twice (2010 and 2006) and the finals in 2014 when they were defeated by Germany. Argentina was eliminated were eliminated by France in the round-of-16 stage after winning only 1 game in the group stages.
Uruguay
Uruguay is the third most successful Latin American nation in the FIFA World Cup, having participated in 12tournaments and won twice (1930 and 1950). Uruguay has managed to reach the second round of this tournament 9times, finals twice, and semifinals 5times. Uruguay won the first FIFA World Cup tournament that was held in Uruguay in 1930 when they defeated Argentina. They won their last World Cup title in 1950 when they defeated Brazil. They refused to take part in the 1934 games since most European countries had refused to participate in the 1930 tournament. Uruguay also refused to participate in 1938, since FIFA decided to hold the tournament in France instead of South America since they believed that the world cup venue should alternate between the 2 continents.
Latin American Countries With The Most World Cup Titles
| Rank | Country | Number of World Cup titles | Years won |
| --- | --- | --- | --- |
| 1 | Brazil | 5 | 1958, 1962, 1970, 1994, 2002 |
| 2 | Argentina | 2 | 1978, 1986 |
| 3 | Uruguay | 2 | 1930, 1950 |