World Facts
Countries With Most Attacks On Aid Workers
In Afghanistan, 430 cases of attacks on aid workers were reported between 2004 and 2014, the highest in the world.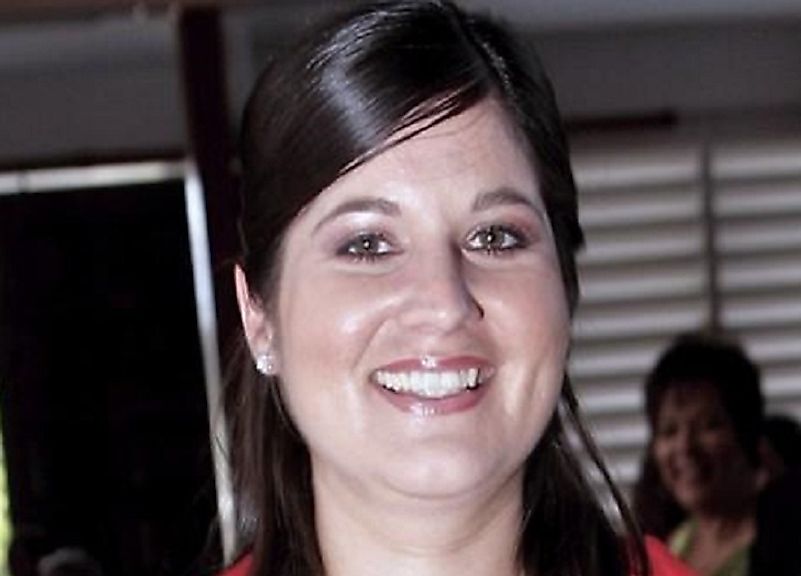 Aid workers facilitate the efforts to offer humanitarian relief to communities all over the world. They are often associated with global relief organizations present in countries where government's relief is inadequate. Aid workers attempt to reduce people's suffering and restore their dignity in communities especially affected by calamities, wars, and natural disasters. Their presence in some countries, however, exposes them to external risks such as kidnappings and assault. Countries with the most attacks on aid workers in the period between 2004 and 2014 include Afghanistan, Sudan, Somalia and Pakistan among others.
Afghanistan Sees The Most Attacks On Aid Workers
Afghanistan recorded 430 attacks, the highest in the world. It has been worsened by the wars which have rocked the country for decades, leaving hundreds of casualties. War is mainly between the Taliban and pro-government forces. Aid workers are caught in the crossfire or directly targeted. Most of the attacks on aid workers were carried out through kidnapping or murder. Most of the abduction and attacks lead to either payment of vast sums of money for ransom or death.

The Taliban is opposed to the presence of foreign countries in Afghanistan and they are motivated to attack foreign workers. The Taliban also attacked establishments mostly visited by foreigners and aid workers. Road ambushes were also common in transit to deliver relief goods. Aid workers mostly offered health and education services especially to the women of Afghanistan both in rural and urban centers.
Sudan
Sudan recorded 219 attacks making it the second most hostile country for aid workers in the world. Sudan's hostility especially increased after the International Criminal Court issued a warrant for arrest for President Omar al-Bashir. The Sudanese government used the Media to foster this hatred.Fragmented army groups operating in Sudan mostly target items used by aid workers.
Most of the assaults in Sudan were carried out by direct violence and ambushes on aid workers' vehicles and destruction of physical facilities such as hospitals and schools. Aid workers are engaged in distribution of food and water and they have built facilities such as health clinics and schools especially to people displaced by war.
Somalia
Assaults in Somalia were reported at 171 cases. Somalia has been consistently gripped with wars and violence for decades due to the presence of militia groups against the government. The political situation in Somalia for decades has been unstable. The militia view aid workers as allies of the government they are fighting.
Extremist groups in Somalia were brutal in their assaults on aid workers and mostly carried them out through shootings and abductions. Somalia experienced periods of famine which prompted foreign organizations to offer food relief to millions of citizens.
Pakistan
Pakistan assumed the fourth place with 93 assaults reported. Aid workers played a pivotal role in Pakistan by offering education and health care services especially in the eradication of polio which has been widespread in the country. In a nation that experienced earthquakes and floods, aid workers facilitated efforts to build camps for the homeless. The militia operating in Pakistan is affiliated to different ethnic, religious, and political groups.
The assassination of Osama Bin Laden, leader of Al-Qaeda further worsened hostility towards the Western countries and aid workers were perceived representatives of Western nations. Kidnappings and shooting were the most prevalent type of assaults to humanitarian workers. Kidnappings were used to campaign for international troops to leave Afghanistan.
Humanitarians Under Fire
Other countries with high numbers of attacks to aid workers include Syria (92), South Sudan (84), the Democratic Republic of Congo (54), Sri Lanka, Kenya (43), and Iraq (40). These figures call for action by individual governments to protect aid workers and create a favorable environment for humanitarian assistance. Most of these countries are politically unstable and have not instituted effective laws for the protection of workers. Escorts by government forces have been the most popular measure taken by most governments. Iraq, for instance, has worked to integrate aid workers together in the same area to reduce vulnerability while also instituting laws to criminalize assaults on aid workers. Afghanistan has removed aid workers from the extremely hostile areas, and has taken measures to deploy aid workers to regions with fewer conflicts.
Which Country is the Most Dangerous For Aid Workers?
In Afghanistan, 430 cases of attacks on aid workers were reported between 2004 and 2014, the highest in the world.
| Rank | Country | Attacks on Aid Workers (2004 to 2014) |
| --- | --- | --- |
| 1 | Afghanistan | 430 |
| 2 | Sudan | 219 |
| 3 | Somalia | 171 |
| 4 | Pakistan | 93 |
| 5 | Syria | 92 |
| 6 | South Sudan | 84 |
| 7 | DR Congo | 54 |
| 8 | Sri Lanka | 47 |
| 9 | Kenya | 43 |
| 10 | Iraq | 40 |
About the Author
Benjamin Elisha Sawe holds a Bachelor of Arts in Economics and Statistics and an MBA in Strategic Management. He is a frequent World Atlas contributor. 
This page was last updated on April 25, 2017.
Citations
Your MLA Citation
Your APA Citation
Your Chicago Citation
Your Harvard Citation
Remember to italicize the title of this article in your Harvard citation.