10 Of The Most-Visited Canadian Cities And Why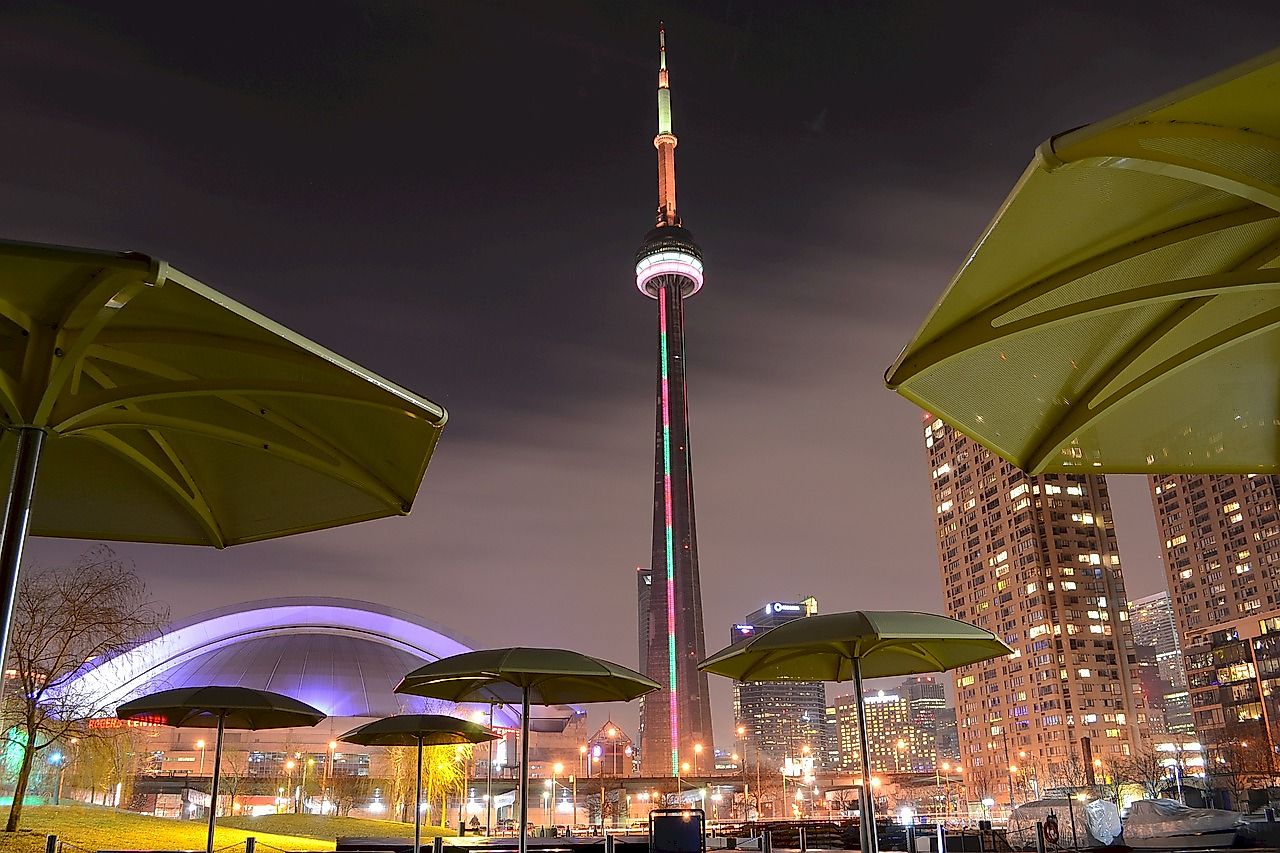 Banff National Park is Canada's first national park established in 1885.
Ottawa is Canada's capital city and serves as the country's seat of federal government.
The Niagara Falls is composed of three waterfalls: the Horseshoe Falls, the American Falls, and the Bridal Veil Falls.
Canada is a beautiful country replete with majestic wonders of nature and brimming with opportunities to connect with wildlife. But aside from its famous nature spots Canada is also home to many modern metropoles that have welcomed people of diverse cultures from all over the world.
Cities like Toronto and Vancouver are melting pots of various cultures where people of different backgrounds share their cuisine, language, music, and arts. From the glistening lakes of Banff to the skyscrapers in downtown Toronto, there is always something for everyone to enjoy. This is why Canada sees thousands of visitors arrive each year, those who want to experience what the country has to offer. Here are some of the most-visited cities in this country.
10. Whistler, British Columbia
Whistler is a ski enthusiast's playground. Located North of Vancouver it is home to North America's largest ski resort. It draws tourists with its beautiful alpine terrain and Whistler Blackcomb, North America's largest ski resort that offers outdoor activities the whole year-round. The place is a winter wonderland with gondolas, plenty of exciting activities like winter ziplining, snowshoeing, heli-skiing, and snowboarding among many others.
9. Banff, Alberta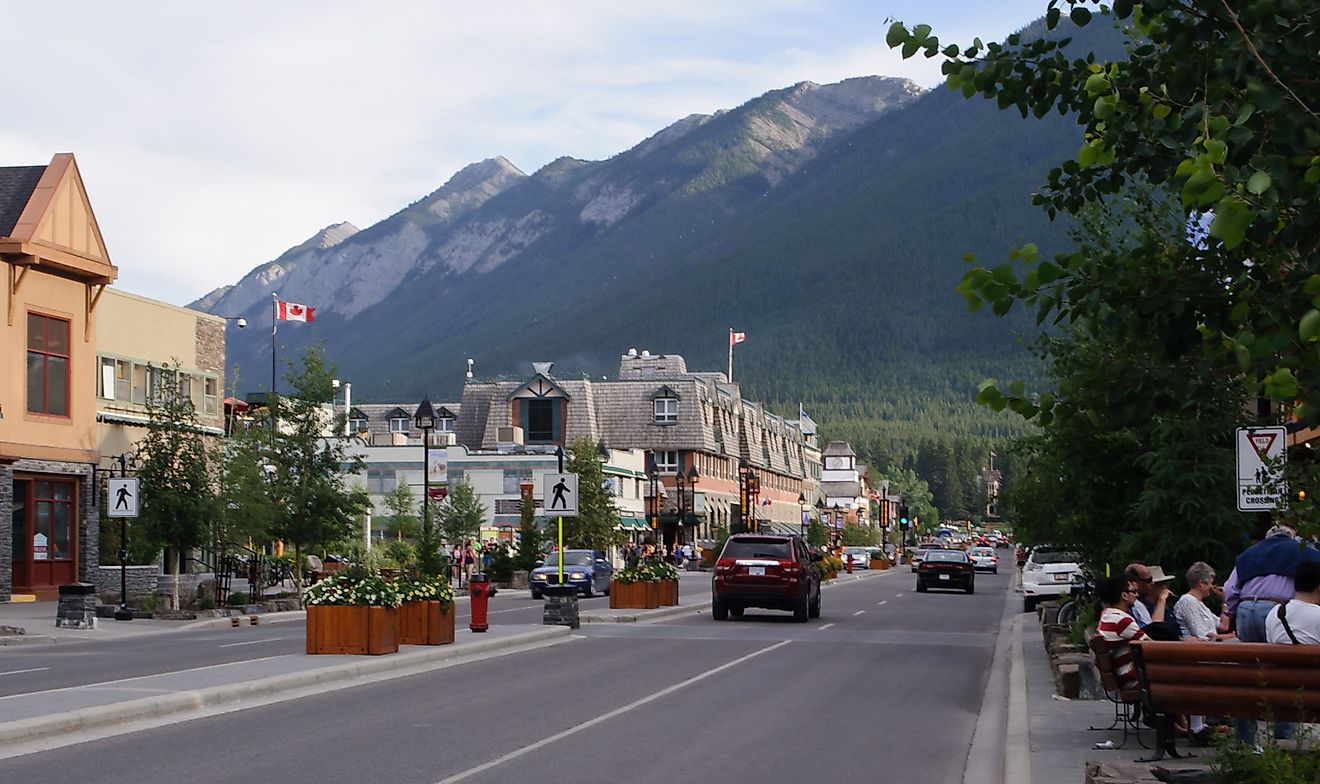 One of the must-visit sites in Canada features a postcard-perfect emerald green lake flanked by breathtaking snowcapped mountains. You may have seen this in a postcard, a painting, or a picture online since millions flock the resort town to see its majestic beauty each year. Located on the slopes of the Canadian Rocky Mountains, Banff is home to Canada's first national park. It's a dream destination for many tourists who would like to lounge by the lake, relax in the meadows, explore waterfalls, or discover the Canadian Rockies.
8. Victoria, British Columbia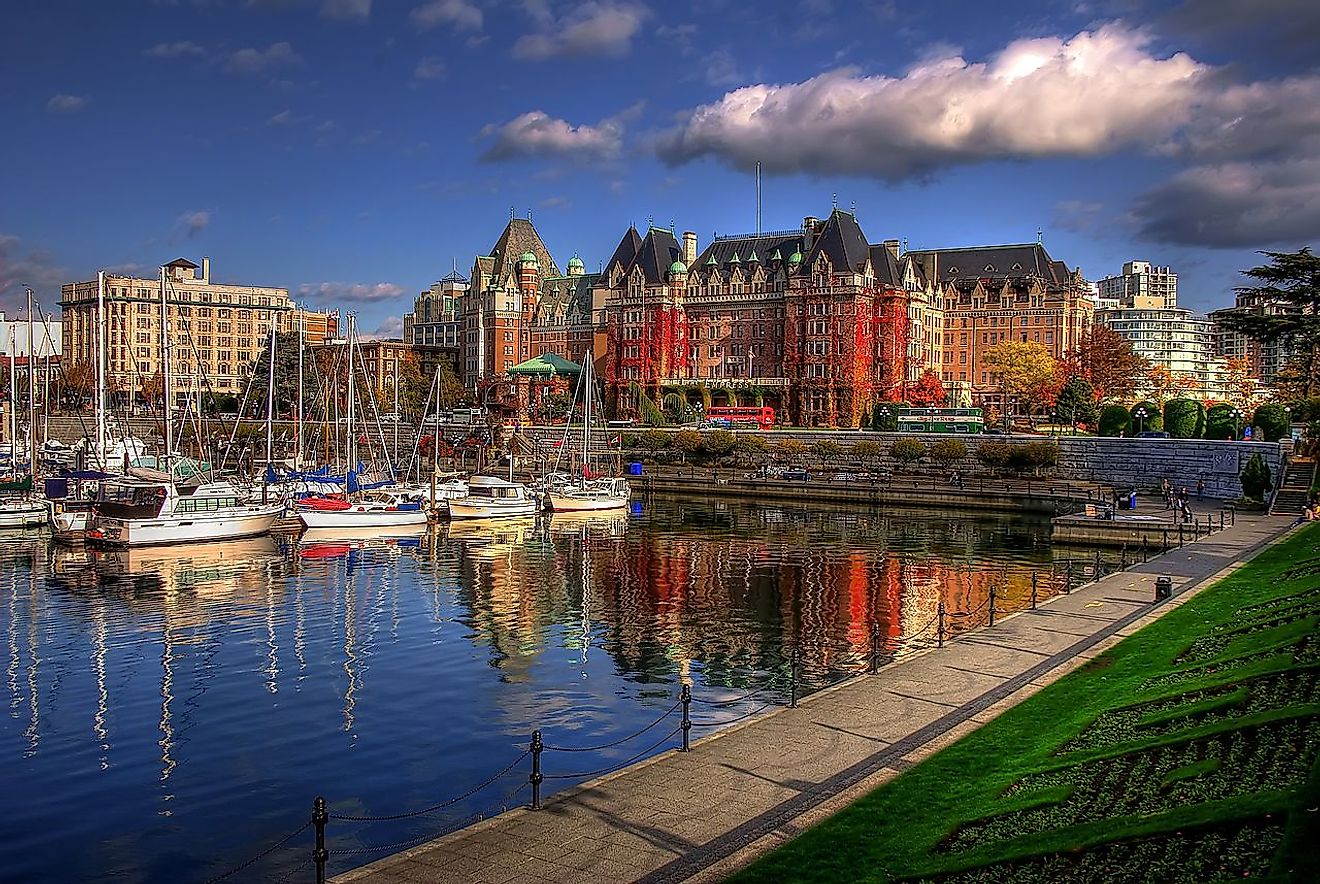 British Columbia's capital city is a short ferry ride away from Vancouver and Seattle. It's been a favorite destination for a fun weekend getaway especially for people living in the surrounding areas. Its old-world charm and laidback atmosphere have made it appealing for many travelers. One of its main draws is the beautiful Butchard Garden that receives a million visitors each year. The city's English heritage can be seen in its colonial architecture and seafront parks. Many visitors love to explore the breweries and the city's pub scene as well as its picturesque downtown area.
7. Ottawa, Ontario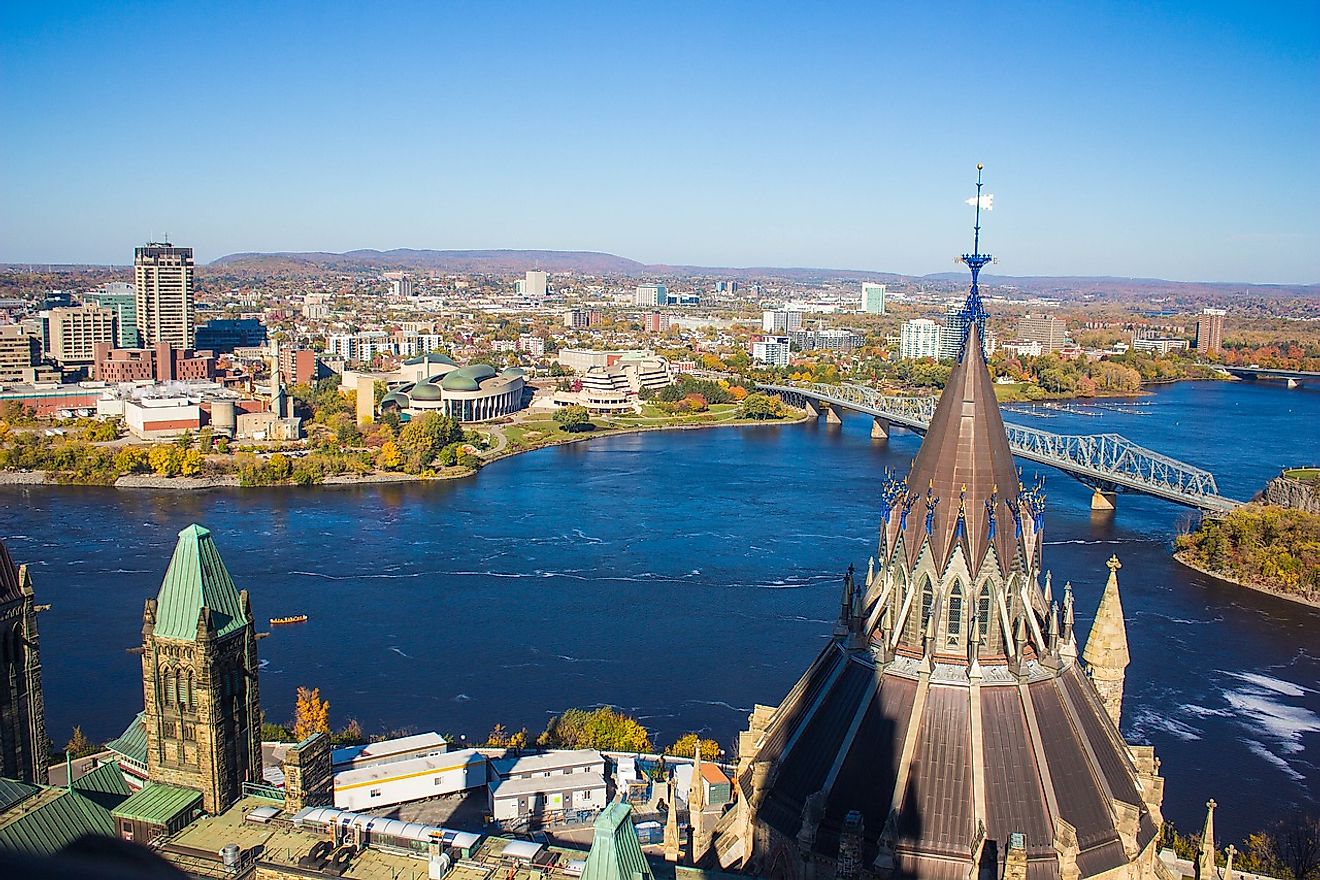 The capital city serves as Canada's seat of its federal government. It is home to the imposing Parliament Building that stands 50-meter high and overlooks the Ottawa river. Its Victorian Gothic sandstone exterior amidst the sprawling grounds is a sight to see. Tourists also flock Ottawa to see the Chateau Laurier, a medieval-looking castle that was built in 1912 and the Canadian war that showcases the country's military past. Other tourists flock the pedestrian-friendly city to see the Rideau Canal which in winter turns into the world's largest skating rink.
6. Quebec City, Quebec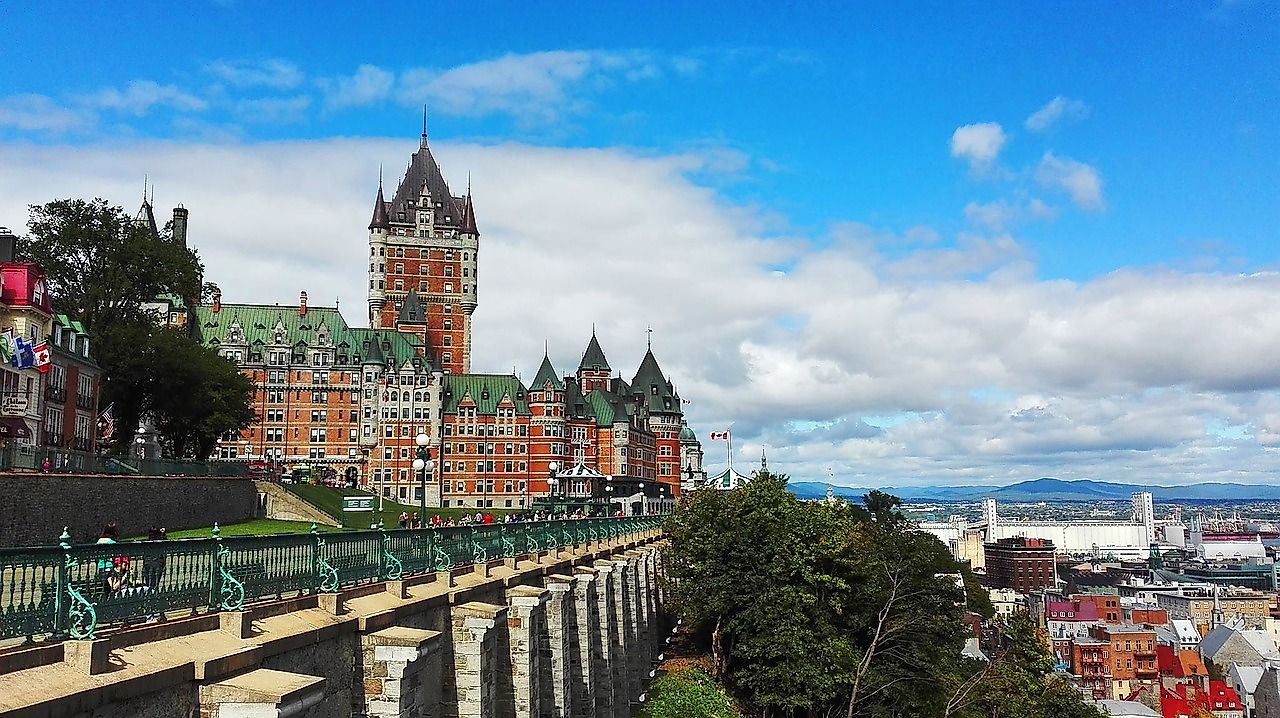 Quebec City is a mere 1.5-hour flight from New York or Toronto which is why it has been a popular tourist destination for visitors exploring this side of North America. The historic district of Old Quebec is a UNESCO World Heritage site that is a testament to Canada's strong European influences. It features cobblestone streets and walkways, well-preserved 17th-century structures, and the charming Chateau Frontenac. There are also fun events that happen year-round here like the Summer Festival, the Winter Carnival, and the New France festival that draws both local and international tourists to the city.
5. Calgary, Alberta

Calgary became the first Canadian host of the Winter Olympics in 1988  and is also Alberta's biggest city. It is the 5th most livable city in the world and one of the biggest Canadian cities that draws thousands of visitors each year. It sits on the foothills of Canada's Rocky Mountains and is located close to Banff, a popular tourist destination in Canada. Its famous Prince Island Park is the venue for many festivals and celebrations throughout the year.
4. Niagara, Ontario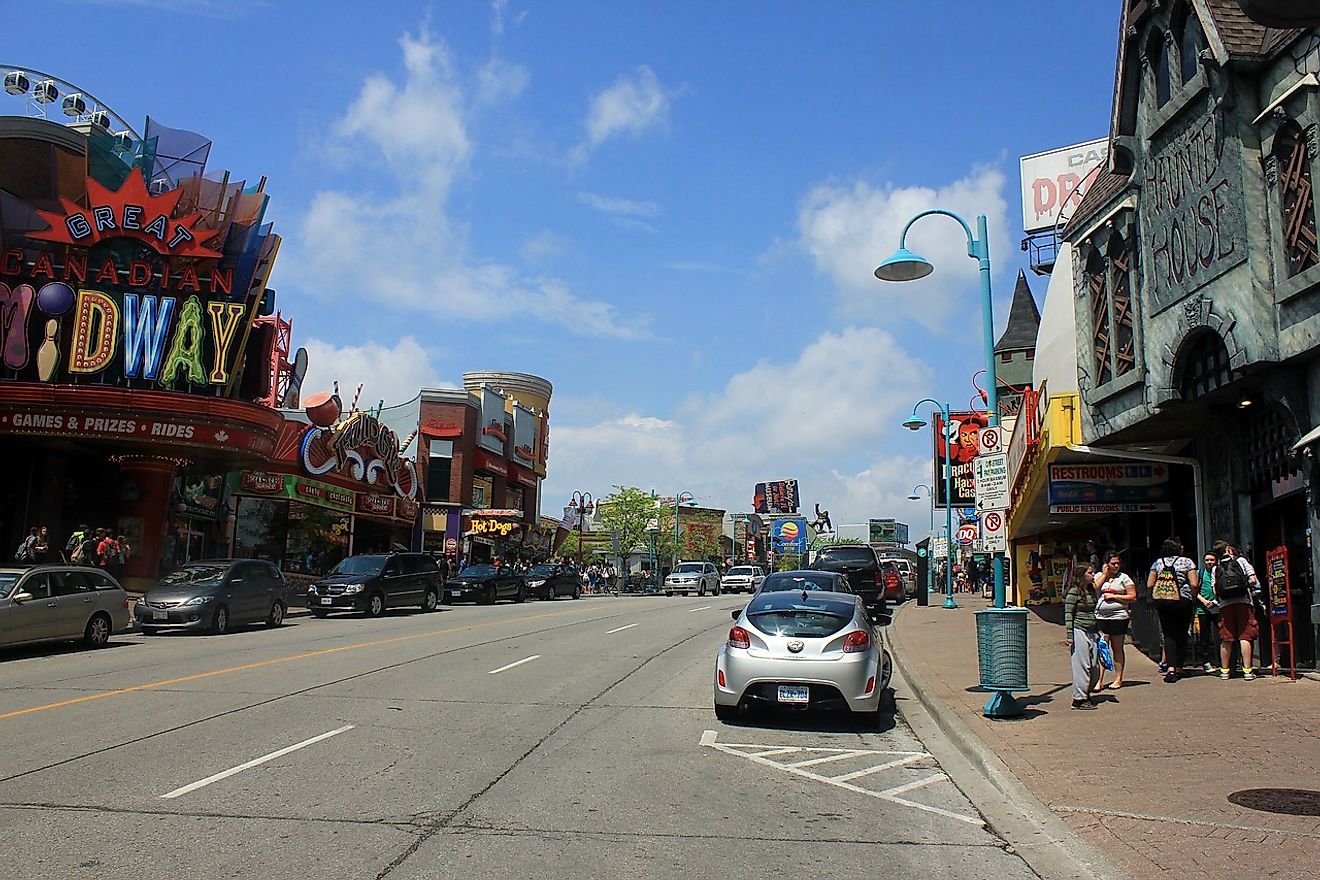 Niagara has long been a famous honeymoon destination for tourists all over the world. In recent years the addition of a casino resort further fueled a tourism boom in the area. More hotels, restaurants, and other family-friendly places sprung up in Niagara in the last couple of years. Its main attraction is a group of three waterfalls: the Horseshoe Falls, the American Falls, and the Bridal Veil Falls located at the border of New York and Ontario. Each year thousands of tourists flock the area to see this majestic water feature that has become a travel icon.  
3. Montreal, Quebec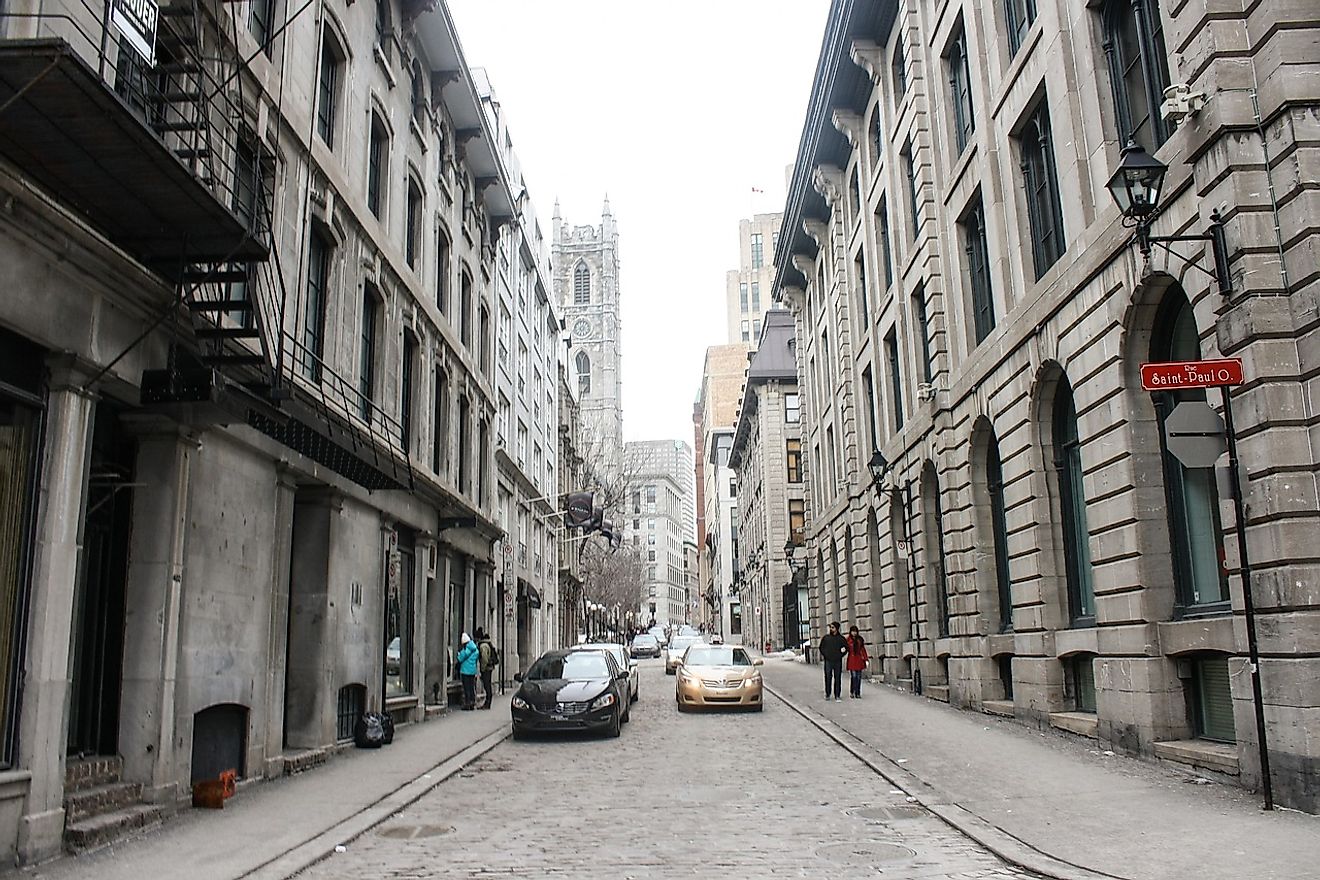 Montreal's appeal lies in the eclectic mix of European influence and modern charm. Considered the Paris of Canada, its main draw is its Old Town, which has preserved much of its 17th-century architecture. Many visitors are drawn to its cobblestone streets and 17th-century structures that reflect French influence that has permeated much of the city's history. Many visitors explore Old Montreal on foot and wander at centuries-old structures like the Notre Dame Basilica built in 1829 and the Place Jacques Cartier a public square that resembles those you can find in Europe.
2. Vancouver, British Columbia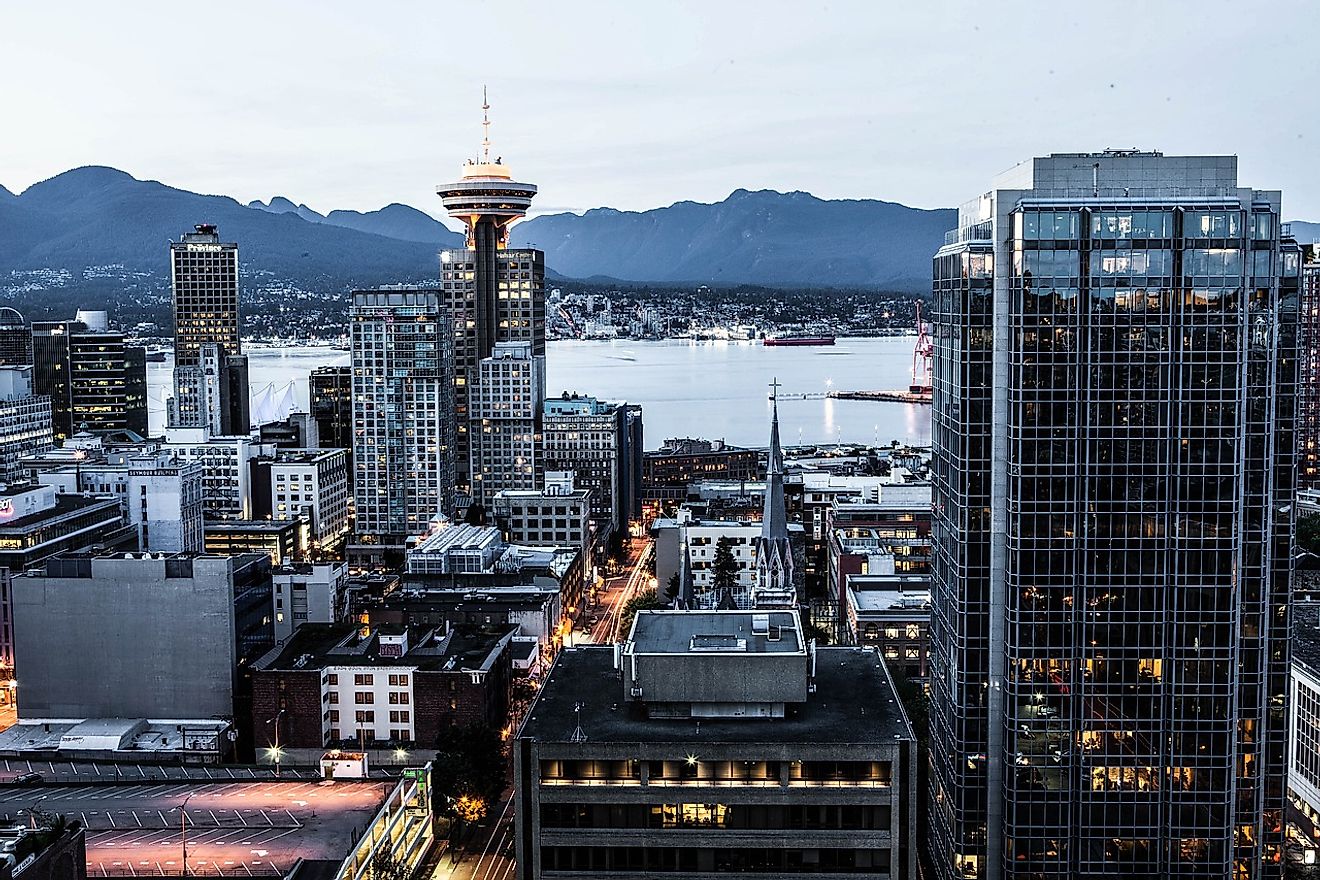 This charming coastal city located on the Westernmost side of Canada draws thousands of tourists every year. It has the mildest climate of any city in the country. Aside from the nice weather it boasts of beautiful natural parks surrounded by mountains and majestic bodies of water. Considered by many as the "capital of cool" it is also home to a bustling urban center that has a cornucopia of fashion boutiques, sidewalk cafes, galleries,  famous restaurants, and towering skyscrapers. Its oldest neighborhood called Gastown features old Victorian structures and was designated as a national historical site in 2009.
1. Toronto, Ontario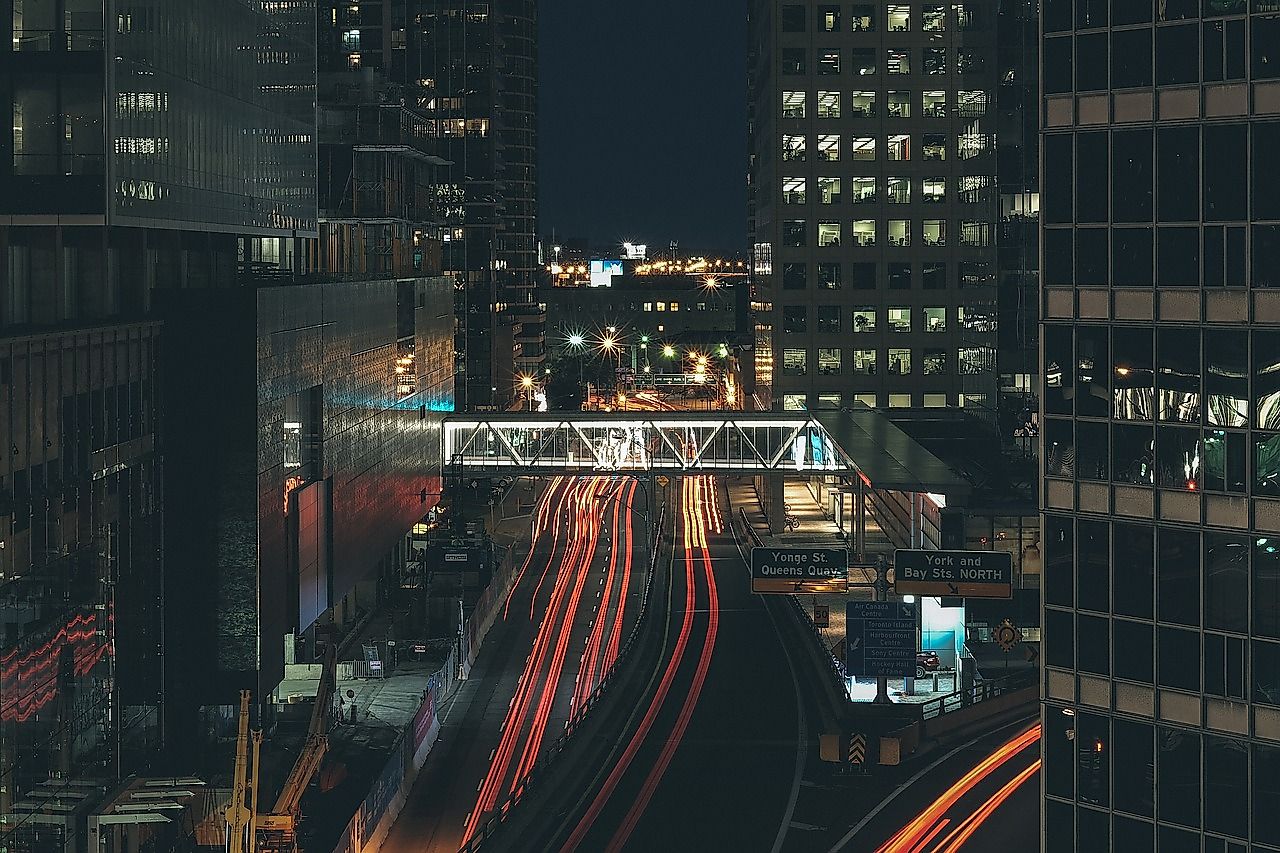 The country's financial center is home to towering skyscrapers and an abundance of museums and theaters where visitors can experience the melting pot of cultures shared by its residents from all corners of the world. It's famous for the Toronto International Film Festival, the famed CN Tower, and the Scotia Bank arena where the Toronto Raptors often play ball. The bustling metropolis is the 29th most visited city in the world and the number one most favored place to visit for travelers in Canada according to data from Hotels.com.