Travel
Most Visited Cities In Africa And Their Attractions
As per MasterCard Index Rankings, Johannesburg, South Africa is the most visited city on the African continent, followed by Cape Town, South Africa and Cairo, Egypt.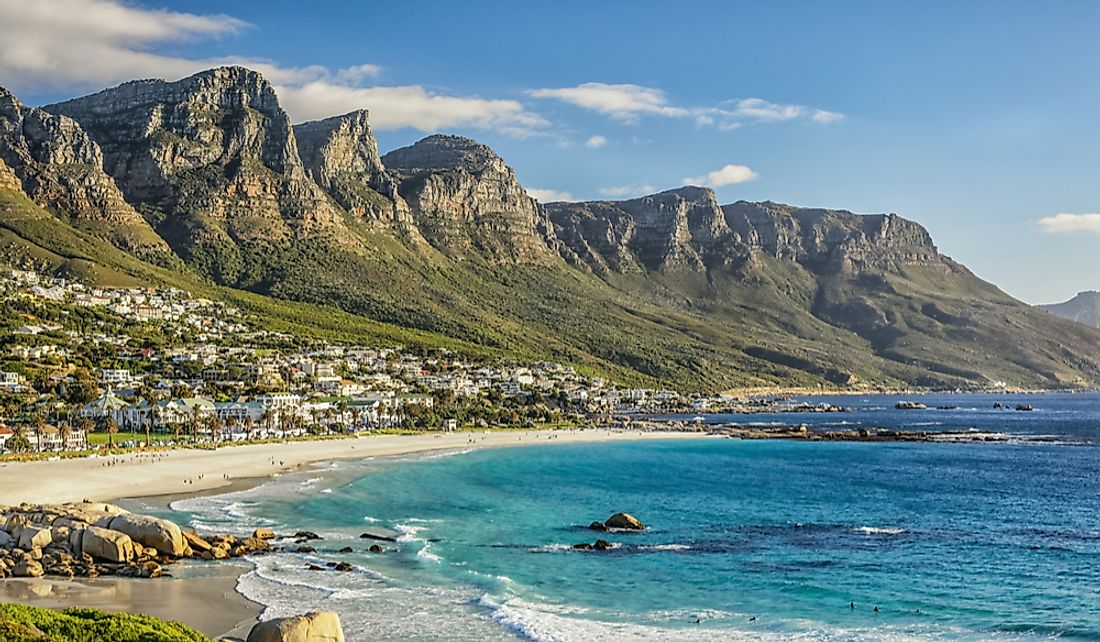 Africa is the second largest and also the second most populous continent in the world. The continent is home to over 1.1 billion people spread across the 54 countries. Africa is surrounded by the Red Sea, Mediterranean Sea, Indian Ocean, Sinai Peninsula, and Suez Canal. Africa's climate ranges from tropical, subarctic, arid, to desert. The continent boasts a diversity of wild animals especially the Big Five, wild cats, dominant reptiles, aquatic life, and amphibians. Africa is also home to some of the vast evergreen forest and lush vegetations. The continent is one of the preferred travel and tourism destinations for most tourists around the world. The African culture and cultural communities, nature, sandy beaches, historical sites, cities, and ruins are some of the tourist attraction sites on the continent. Africa's most visited cities include Johannesburg, Cape Town, and Cairo.
Most Visited Cities in Africa
Johannesburg
Johannesburg is the biggest city in South Africa and the most visited city in Africa. The city attracted 4253968 tourists in 2014 according to MasterCard. The city has a lot to offer tourist visiting the country. For cultural lovers, the city has more than 40 art galleries and also hosts cultural studios and institutes throughout the year. Johannesburg Art Gallery features several landscapes and painting while Market Theater stages several Anti-Apartheid plays. The city also has a UNESCO-listed archeological area that displays the cradle of humankind. Johannesburg Zoo and Lion Park are some of the major attraction for wildlife lovers. The restaurants in the city offer a wide variety of cuisine including the local dishes, Ethiopian cuisine, Italian food, fish, and seafood. The high-end hotels offer world-class accommodation to the visiting tourists. However, Cape Town also records a high number of tourists because it is a transit point for most people visiting Cape Town, Durban, and Kruger National Park.
Cape Town
Cape Town is considered the second most popular tourist destination in Africa with 1.6 million tourists visiting the city in 2014. The well-developed infrastructure, favorable climate, and the natural setting are some of the factors promoting international tours in the country. Natural features such as Table Mountain National Park offer hiking excitement for tourists while enjoying the nature view. The several Cape Town Beaches are perfect for sunbathers and also offer a variety of seafood and coastal dishes for tourist. The cultural attractions such as Victoria and Alfred Waterfront are popular since they also provide shopping opportunities for visitors. Cape Town is also famous for the Dutch architectural heritage in particular among the old government buildings which continue to attract tourists to date. The hotels in Cape Town offer perfect accommodation and a variety of meals for different nationalities visiting the city.
Cairo
Cairo is one of the most visited cities in the Northern part of Africa. In 2014, Cairo received 1,353,019 international visitors, especially from Europe and Asia. The city is a preferred destination for most of the visitors because of the several historical sites, cultural heritage, architectural designs, nature, and people. Some of the attraction sites include the Egyptian Museum, Mosque of Muhammad Ali, Pyramid ruins, Babylon fortress, and Rhodes Island. The cultural events held in the city of Cairo regularly acts as a major attraction for visitors all year round.
Other cities frequented by tourists in Africa include Lagos, Casablanca, Durban, Accra, Nairobi, Dakar and Entebbe. The numerous natural resources including National Parks, beaches, and mountains are major attractions in these cities. The people's culture, cuisine, and infrastructure also play a significant role in attracting visitors.
Safety And Security In Africa
Africa is a highly volatile region where civil war and violence can erupt anytime, and occasionally safety can be tricky on the continent. Tourists are advised to do their homework and to be updated on the developments in their places of destinations. There is travel advisory given by the US and UK governments to warn travelers going to potentially dangerous places. There are also vaccines recommended before going to Africa which may include Hepatitis A and B, Rabies, yellow fever, and typhoid, and there are preventative measures against malaria as well. Another safety precaution is to avoid buying food from roadside vendors, always eat in a decent restaurant and drink only bottled water. It is not safe to use ice in drinks because they could have been made using contaminated water and there is the potential of getting infected with parasites, dysentery, typhoid, and cholera.
Historically countries in Western Sahara are potentially dangerous for the tourist from the West because they are targets by the Muslim fundamentalist who kidnap foreigner for ransom money. Countries like Mauritania, Chad, DRC, Sudan, and Somalia are the most dangerous places in Africa with pirates, Kidnappers, separatist warlords, and dangerous criminal gangs.
What is the Most Visited City in Africa?
Some of the most-visited cities in Africa include Johannesburg, Cape Town, Cairo, Lagos, and Casablanca.
African Attractions: Which Are The Most Visited Cities In Africa?
| Rank | Destination City | Country | 2014 International Visitors |
| --- | --- | --- | --- |
| 1 | Johannesburg | South Africa | 4,253,968 |
| 2 | Cape Town | South Africa | 1,604,234 |
| 3 | Cairo | Egypt | 1,353,019 |
| 4 | Lagos | Nigeria | 1,332,300 |
| 5 | Casablanca | Morocco | 989,219 |
| 6 | Durban | South Africa | 890,178 |
| 7 | Accra | Ghana | 842,414 |
| 8 | Nairobi | Kenya | 619,506 |
| 9 | Dakar | Senegal | 619,413 |
| 10 | Entebbe | Uganda | 576,434 |
| 11 | Tunis | Tunisia | 427,807 |
| 12 | Maputo | Mozambique | 254,255 |
| 13 | Beira | Mozambique | 20,786 |
About the Author
Benjamin Elisha Sawe holds a Bachelor of Arts in Economics and Statistics and an MBA in Strategic Management. He is a frequent World Atlas contributor. 
This page was last updated on March 11, 2019.
Citations
Your MLA Citation
Your APA Citation
Your Chicago Citation
Your Harvard Citation
Remember to italicize the title of this article in your Harvard citation.