Travel
10 Most Popular Attractions In Montreal
The Old Port of Montreal is the most visited attraction in Montreal.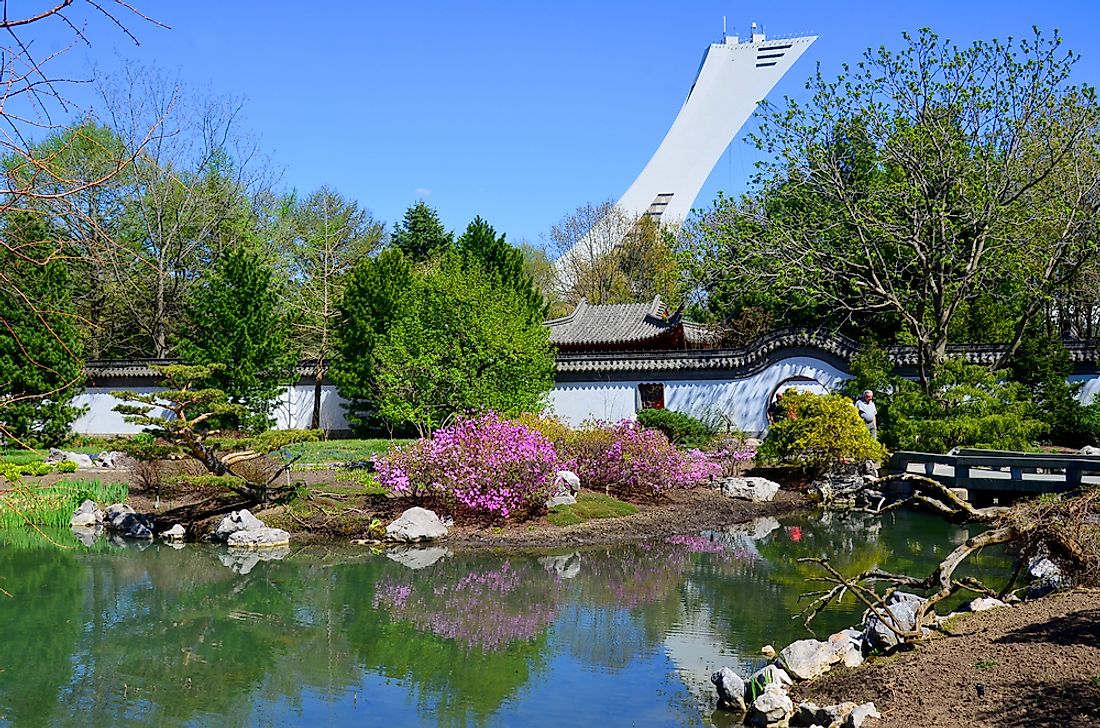 Montreal is one of Canada's most beautiful cities. It is located in the province of Quebec. Montreal receives its name from Mount Royal, a mountain with three peaks that is located right in the middle of the city. Montreal is one of the most visited cities in Canada. It hosts several natural, cultural, and historic attractions that make it a favorite destination of tourists from many parts of the globe. Here is a list of the most visited attractions in Montreal:
10. Pointe-à-Callière Museum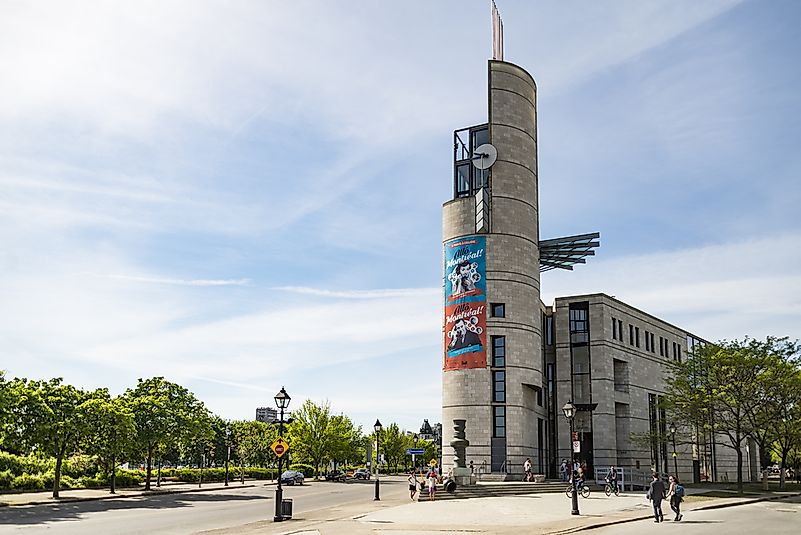 This is an archeological and historical museum located in Old Montreal. The museum was established in 1992. Three archeological sites are present here. Archeological collections include several artifacts of the First Nations people.
9. Notre-Dame Basilica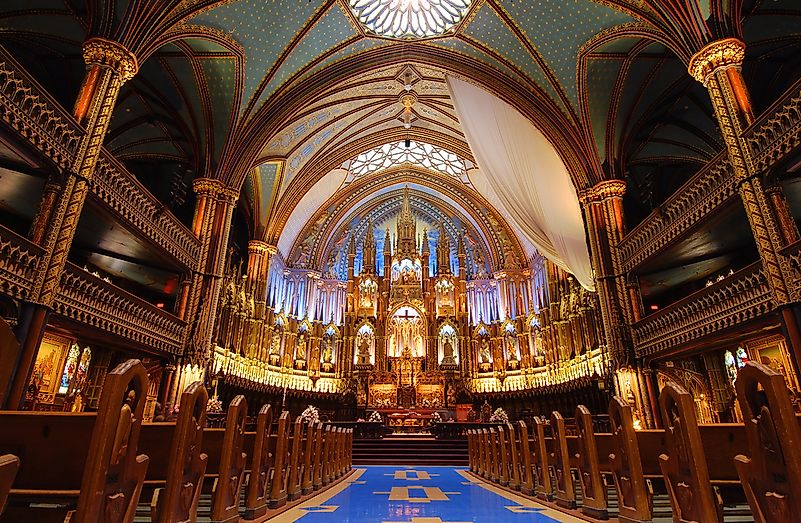 This beautiful church is located in Old Montreal's 110 Notre-Dame Street. It is a highly decorated structure with deep blue colored vaults with golden stars. A riot of colors including silver, gold, reds, azures, etc., have been used in different parts of the church. A number of statues and wooden carvings are also present here. Interestingly, the stained glass windows of the Notre Dame display scenes from Montreal's history instead of the Biblical scenes.
8. Montreal Botanical Garden and Montreal Insectarium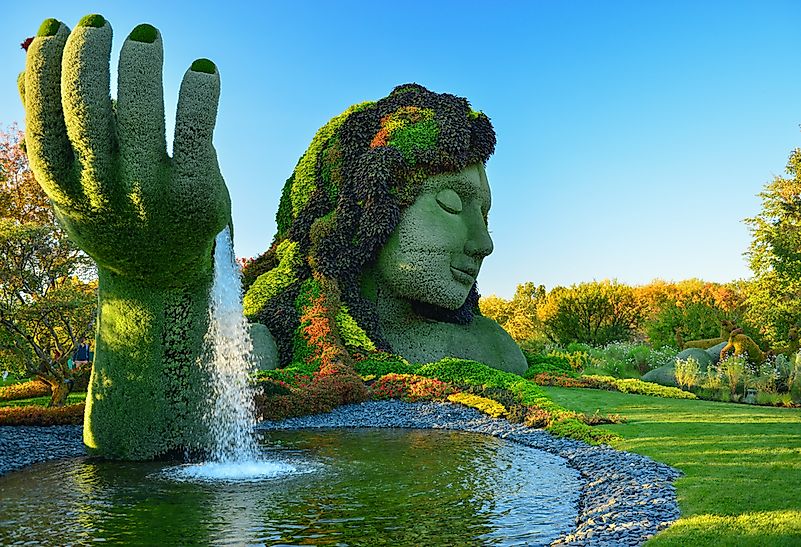 This Montreal attraction covers an area of 75 hectares and includes several greenhouses and thematic gardens. It is one of the most renowned botanical gardens in the world due to its huge and diverse collection of flora. The Montreal Insectarium is another natural attraction in the city. It was opened in 1990. A vast collection of both living and dead insects like butterflies, ants, bees, etc., can be observed in the Montreal Insectarium.
7. Bonsecours Market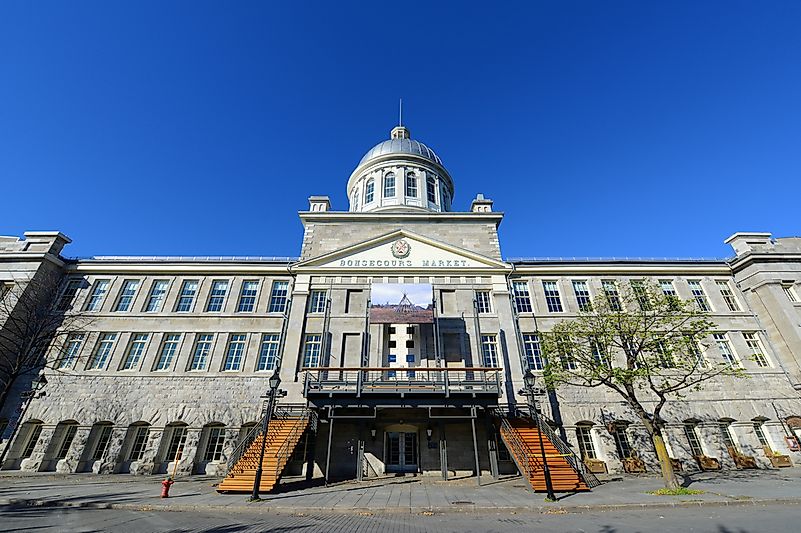 This attraction of Montreal is a Palladian-style, two-story domed public market. The construction of the building was completed in 1847. The market is located in Old Montreal's 350 rue Saint-Paul. In 1849, the market even hosted a session of United Canada's Parliament. For more than a century, the Bonsecours Market served as the major market in Montreal. The market building also has a venue that can be used for multiple purposes like exhibitions, festivals, etc.
6. Montreal Museum of Fine Arts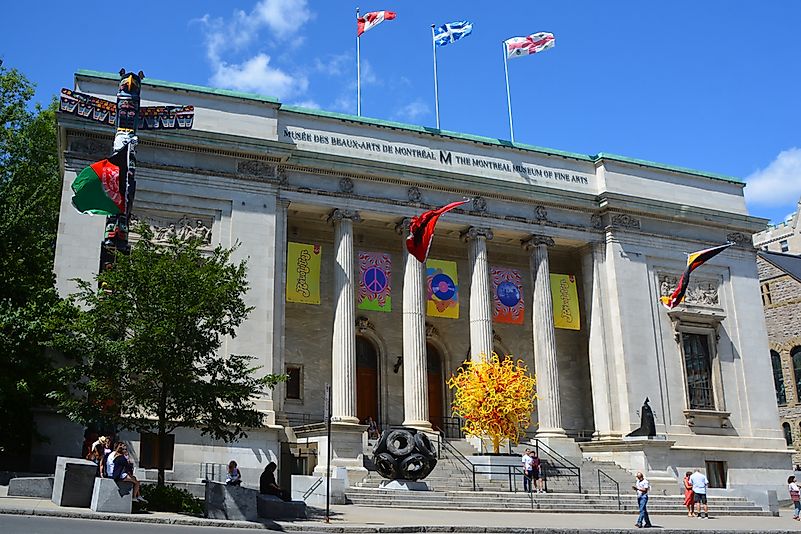 This art museum is one of the major attractions in Montreal. It is one of the country's most prominent museums and is located on the Golden Square Mile. The MMFA covers a total floor space of 53,095 square m. The museum is home to a permanent collection of nearly 44,000 works of art. It also hosts one of the oldest libraries in the country.
5. Montreal Science Centre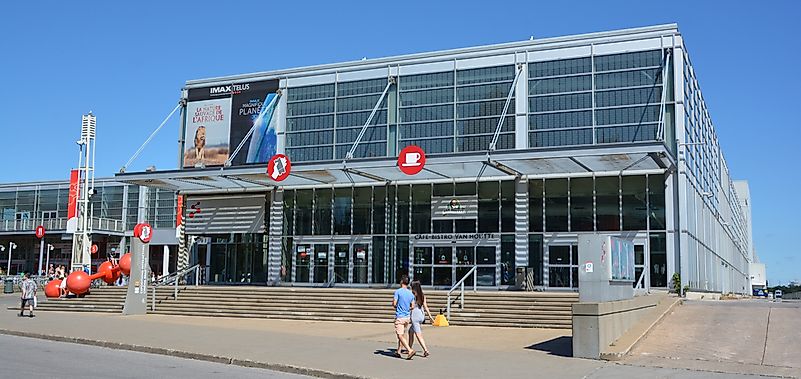 The science museum is located in the Old Port of Montreal. At the time of its opening in 2000, the Science Center was known as the iSci Centre. The museum has an IMAX theater. Its exhibits are based on interactive science and technology.
4. Montreal Biodome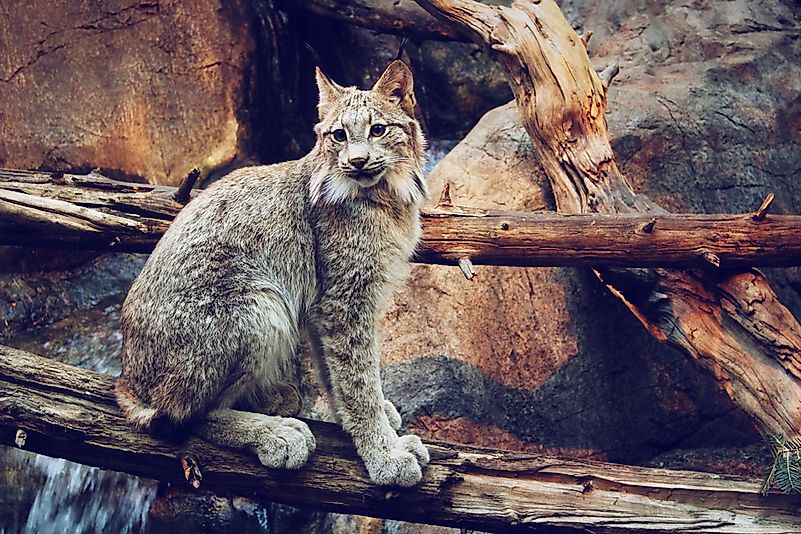 This attraction is part of the Olympic Park in Montreal. Here, visitors are allowed to walk through four types of replicated ecosystems that are found in the Americas. The Biodome was constructed as a velodrome during the 1976 Olympic Games. After renovations, the area was opened as an indoor nature exhibit in 1992. The four ecosystems represented in the Montreal Biodome include the Laurentian Forest, the Sub-Polar Region, the Tropical Forest, and the Saint Lawrence Marine Eco-system. Macaw, penguins, and the lynx are some of the most popular residents of the Biodome.
3. Bell Centre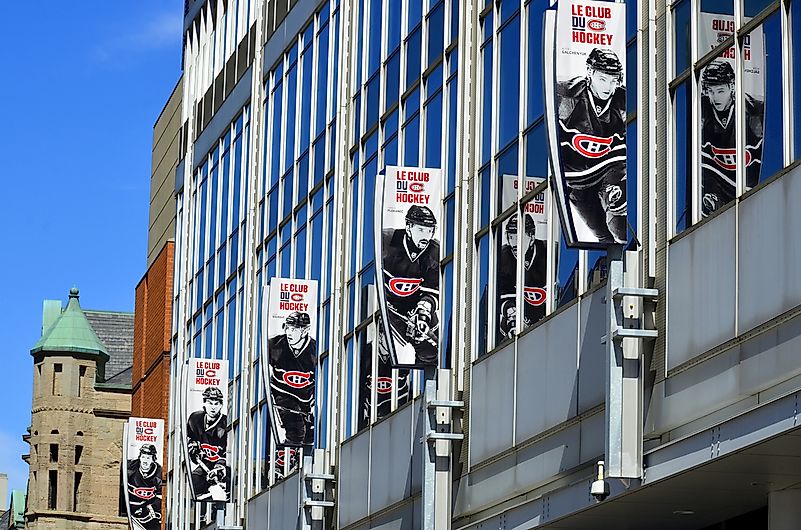 This entertainment and sports complex is the third most visited attraction in Montreal. It was opened in 1996 and is the home ground of the Montreal Canadiens, one of the ice hockey teams of the National Hockey League. The Bell Center is one of the busiest arenas in the world and one of the most highly attended ones in the country.
2. Casino de Montréal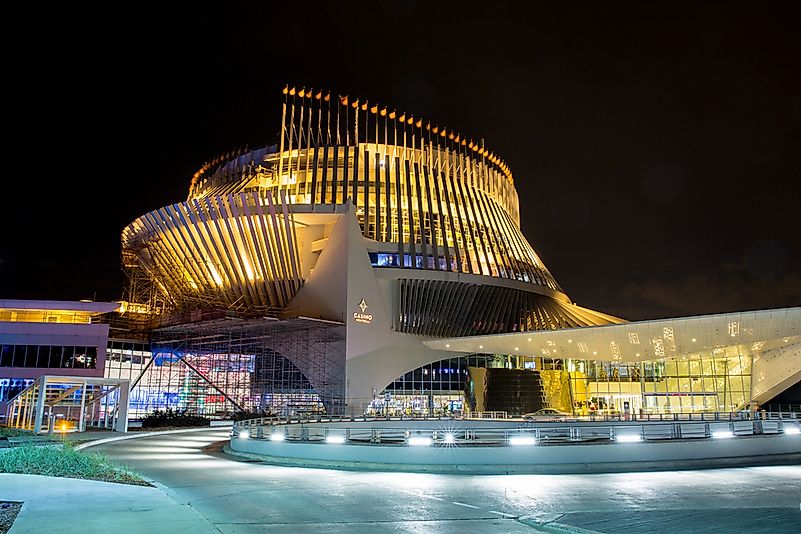 Canada's biggest casino, the Montreal Casino, is located on the Notre Dame Island in the Ville-Marie borough in Montreal. It was opened on October 1993. The casino as a 526,488 square ft large gaming floor. More than 115 gaming tables, 3200 slot machines, virtual games, a cabaret, banquet rooms, meeting facilities, etc., are all part of the casino complex.
1. Old Port of Montreal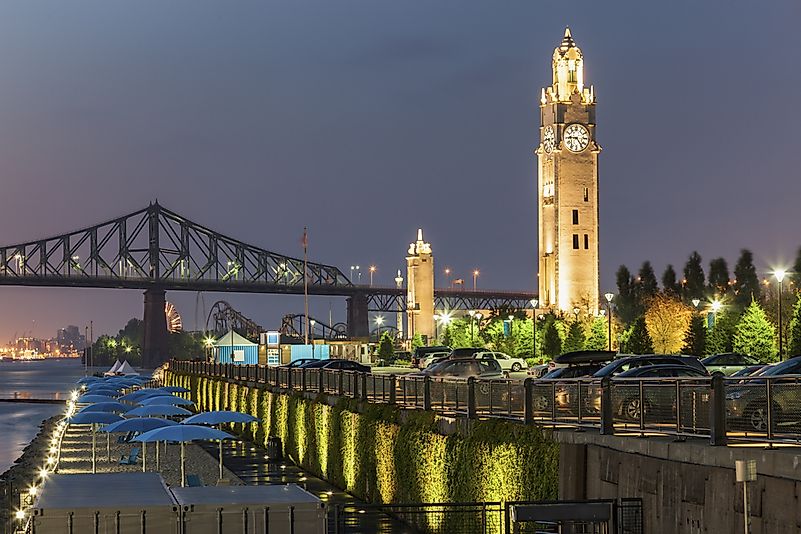 This visitors attraction is located in Old Montreal and stretches for a distance of more than 2 km along the St-Lawrence River. The origin of this port dates back to the 17th century when French fur traders used it as a trading post. Although the port was shifted to a new location in 1976, the Old Port of Montreal today serves as a major tourist attraction. The historic port today hosts the Montréal Science Centre, the Montreal Clock Tower, and a number of riverfront activities like walking, roller-blading, etc.
10 Most Popular Attractions In Montreal
| Rank | Attraction | Number of visitors in 2013 |
| --- | --- | --- |
| 1 | Old Port of Montreal | 66,01,278 |
| 2 | Casino de Montréal | 56,40,873 |
| 3 | Bell Centre | 18,68,056 |
| 4 | Montreal Biodome | 8,15,810 |
| 5 | Montreal Science Centre | 7,64,405 |
| 6 | Montreal Museum of Fine Arts | 7,58,211 |
| 7 | Bonsecours Market | 7,47,004 |
| 8 | Montreal Botanical Garden and Montreal Insectarium | 6,95,404 |
| 9 | Notre-Dame Basilica | 4,31,174 |
| 10 | Pointe-à-Callière Museum | 3,53,503 |
| 11 | Olympic Park | 2,75,937 |
| 12 | Musée d'art contemporain de Montréal | 2,41,527 |
| 13 | Marguerite Bourgeoys Museum | 1,75,843 |
| 14 | Atrium Le 1000 de La Gauchetière | 96,995 |
| 15 | Montreal Biosphère | 87,624 |
| 16 | McCord Museum | 79,082 |
| 17 | Maison Saint-Gabriel | 74,268 |
| 18 | Montreal Planetarium | 72,517 |
| 19 | Canadian Centre for Architecture | 67,666 |
| 20 | Centre d'histoire de Montréal | 60,258 |
About the Author
Oishimaya is an Indian native, currently residing in Kolkata. She has earned her Ph.D. degree and is presently engaged in full-time freelance writing and editing. She is an avid reader and travel enthusiast and is sensitively aware of her surroundings, both locally and globally. She loves mingling with people of eclectic cultures and also participates in activities concerning wildlife conservation.
This page was last updated on July 17, 2018.
Citations
Your MLA Citation
Your APA Citation
Your Chicago Citation
Your Harvard Citation
Remember to italicize the title of this article in your Harvard citation.