Canada's 10 Most Popular National Parks
---
Canada is a vast country with astounding natural landscapes. To protect these natural areas and the flora and fauna residing in such areas, several national parks have been established. These protected areas serve the dual function of conservation and attracting tourists. Canadian national parks allure tourists by their beauty and pristine wilderness. These parks also offer tourists a plethora of outdoor activities that range from extreme adventure sports like scuba diving and mountain climbing, to leisurely recreational opportunities like fishing, boating, bird-watching, wildlife viewing, etc. Although Canada has many national parks, some of them are more successful in attracting tourists than others. The 10 most visited national parks in Canada are listed below. All data from Parks Canada. 
10. Elk Island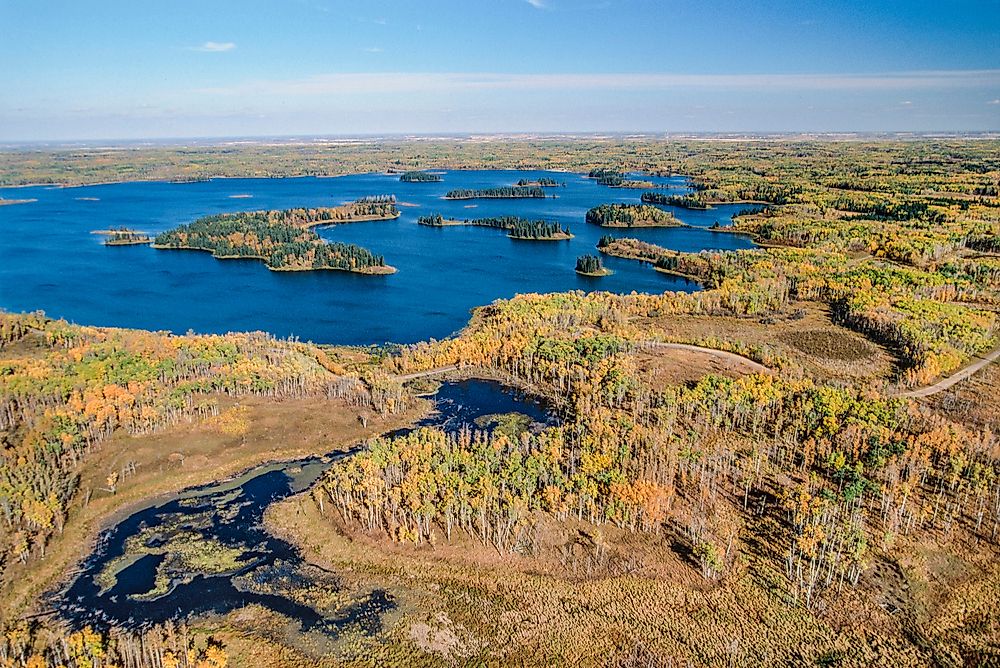 Elk Island National Park of Alberta is regarded as "an island of conservation". It has supported and protected a significant population of wintering herds of elk, moose, and bison since times immemorial. Although it is the country's 8th smallest national park by area, it is the largest one to be fully enclosed. It has a total area of 194 square km. North America's largest terrestrial mammal, the elk, and the smallest terrestrial mammal, the pygmy shrew, are both found here. Tourists to this national park enjoy wildlife watching in the park and also take part in numerous outdoor activities. In 2017-18, Elk Island attracted 5,28,647 visitors making it Canada's 10th most popular national park.
9. Waterton Lakes National Park -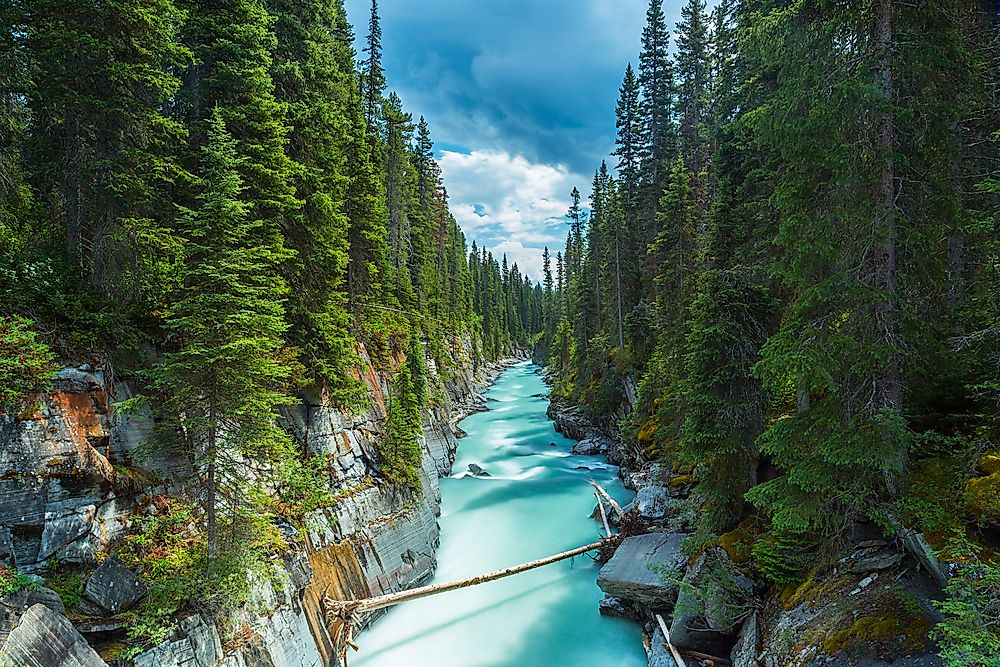 Located in Alberta's southwest corner, the Waterton Lakes National Park is the eighth most visited Canadian national park. It is located in the transition zone between the prairies and the Rocky Mountains. It covers an area of 505 square km and its elevation ranges from 1,290 m to 2,910 m. Several scenic trails can be found here like the Crypt Lake trail.
8. Kootenay National Park -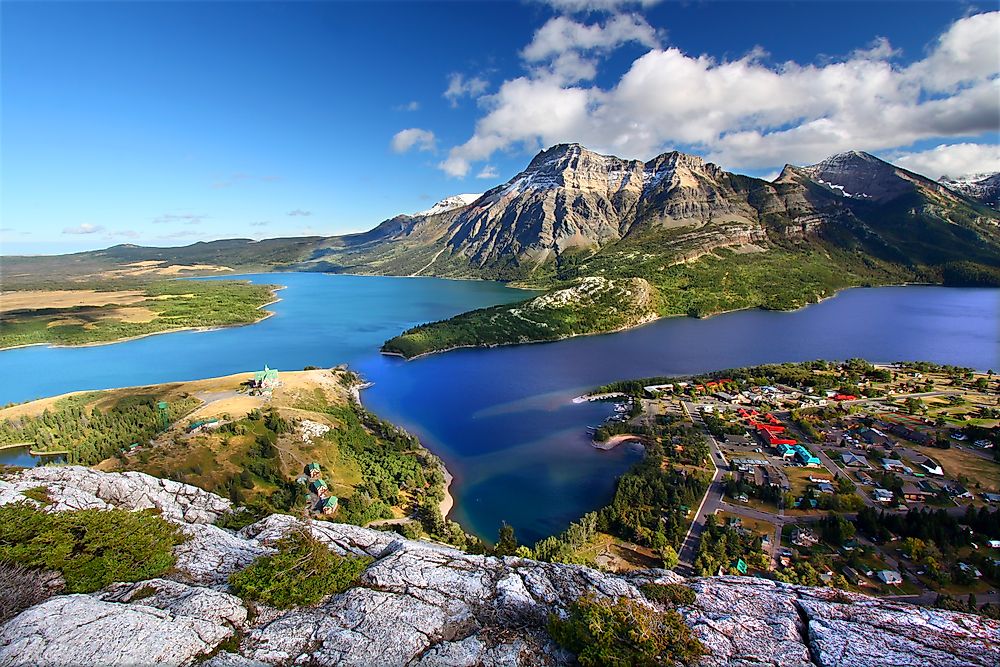 This British Columbian national park is part of a UNESCO World Heritage Site and covers an area of 1,406 square km. The Park and Kootenay mountain ranges of the Canadian Rockies is part of this park. The Vermilion River is its most important river. The elevation of the park ranges from 918 m to 3,424 m. The rugged mountain peaks, alpine meadows, waterfalls, lakes, extensive karst cave systems, glaciers and deep canyons of the Kootenay makes it a place of exceptional natural beauty. Thus, it attracts millions of visitors annually.
7. Prince Edward Island National Park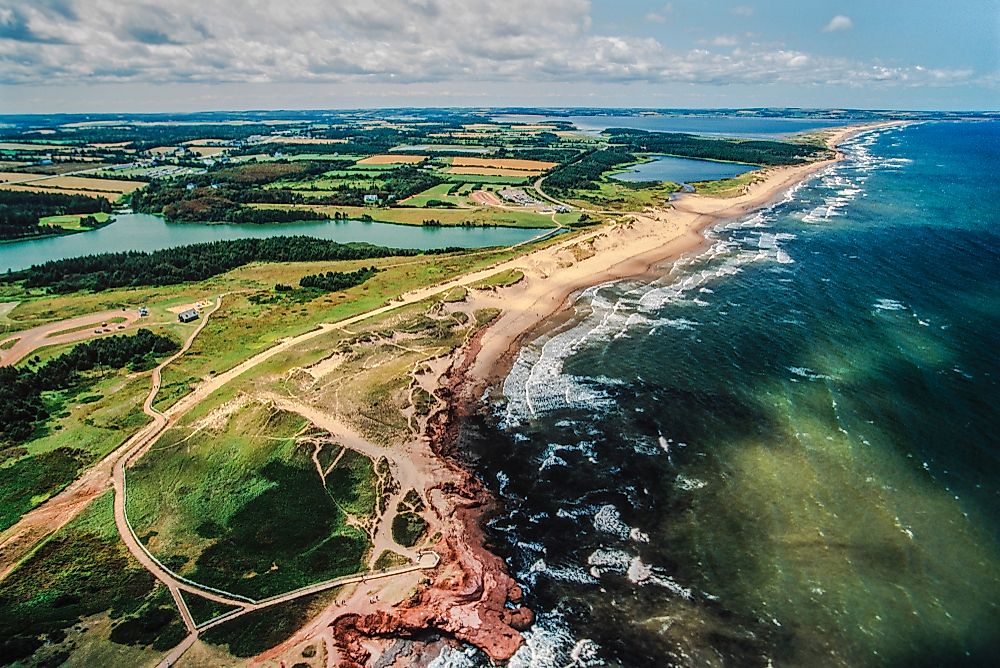 Located in the Prince Edward Island province with which it shares its name, this national park attracts visitors with its broad sandy beaches, and freshwater and saltmarsh habitats teeming with wildlife, and interesting birdlife. The beaches of this park are protected to serve as the breeding ground of the endangered piping plover. In 2017-18, this national park attracted 695,025 tourists making it the country's seventh most popular national park.
6. Yoho National Park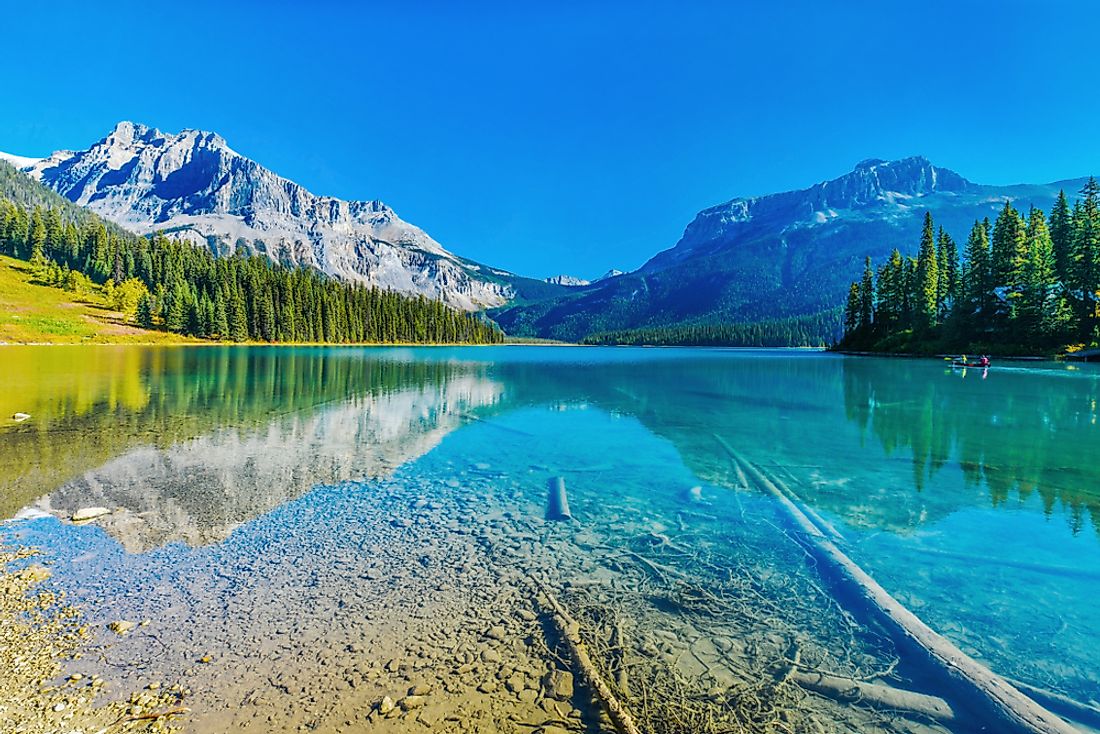 Canada's sixth biggest national park, Yoho National Park, is located in the Rocky Mountains in southeastern British Columbia. Yoho in the indigenous Cree expression means amazement which is an apt name for the feeling expressed by visitors to the national park. Massive ice fields and some of the highest peaks of the Canadian Rockies characterize the landscape of this park. Yoho encompasses an area of 1,313 square km. It is home to a diversity of fauna like mule deer, timber wolf, golden-mantled ground squirrel, American black bear, lynx, grizzly bear, etc.
5. Mount Revelstoke National Park And Glacier National Park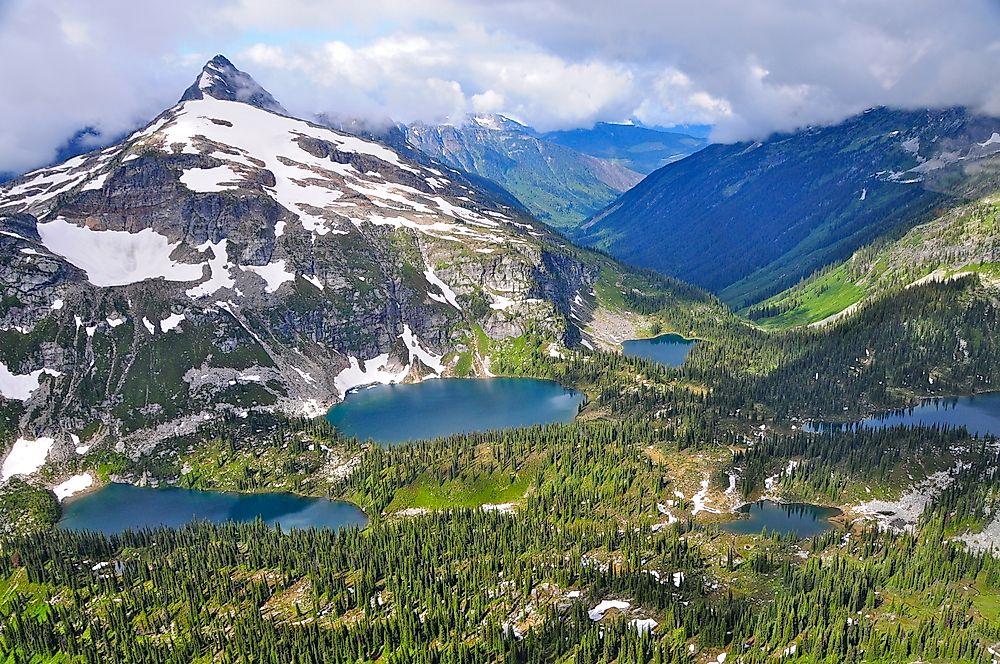 The Mount Revelstoke and Glacier national parks are located near each other in the province of British Columbia. The former occupies an area of only 260 square km while the latter is larger with an area of 1349 square km. Together, these parks attracted 787,968 visitors in 2017-18. Like most other natural areas of British Columbia, these national parks are also famous for their stunning sceneries and diverse wildlife which includes grizzly bears, black bears, woodland caribou, coyotes, mountain goats, moose, martens, and more. Many trails lead through Mount Revelstoke allowing tourists to explore its mysterious interiors. The Glacier National Park also has 140 km of established hiking trails. Backcountry camping is enjoyed by the more adventurous nature lovers.
4. Pacific Rim National Park Reserve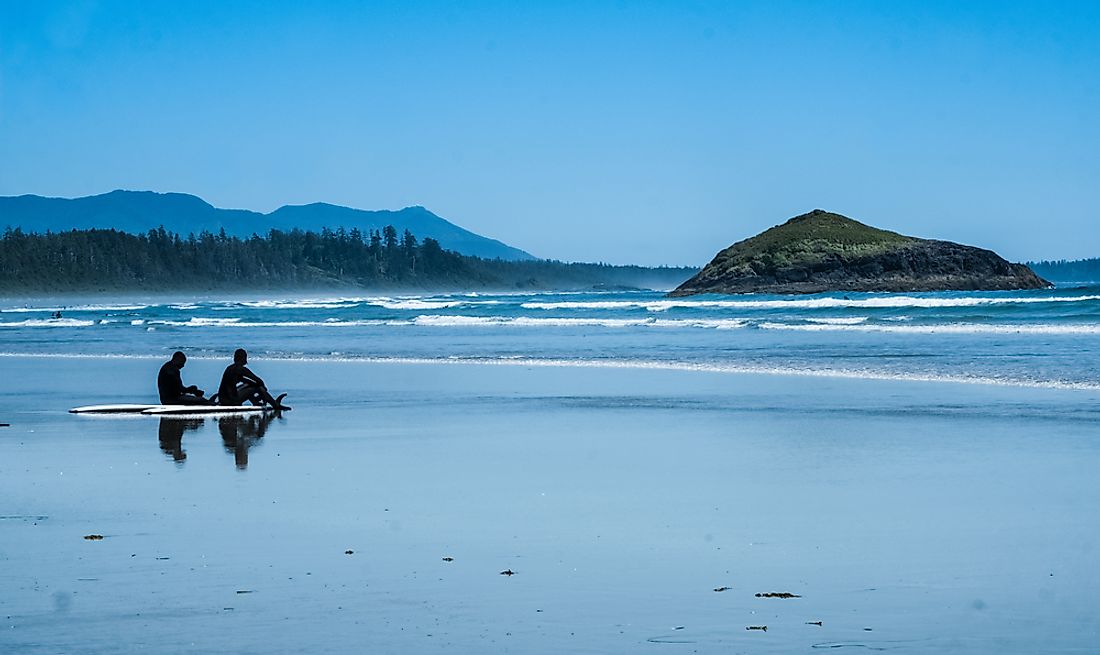 Located in British Columbia, the 511 square km Pacific Rim National Park Reserve comprises of three separate areas: the West Coast Trail, the islands of the Broken Group, and the Long Beach. This national park protects the ecosystem of the Pacific Coast Mountains region. Temperate forests grow in the area and the fauna here ranges from marine to inter-tidal to terrestrial species. Tourists to the national park enjoy its spectacular scenery. Exploring the wild flora and fauna is another popular tourist activity. Long Beach is visited by those seeking adventure activities like sea kayaking, scuba diving, windsurfing, etc.
3. Saguenay–St. Lawrence Marine Park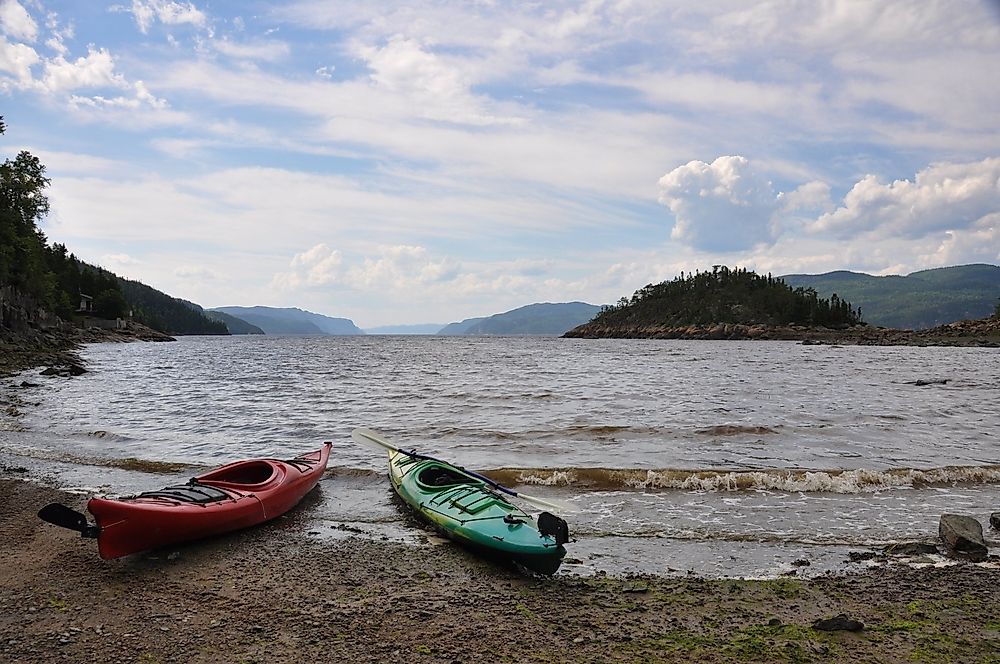 With 1,185,322 visitors in 2017-18, Saguenay–St. Lawrence Marine Park is the third most visited national park in Canada. This protected area is located at the confluence of the Saint Lawrence River and the Saguenay River as they drain into the sea. The mixing of the freshwater of the rivers with the saltwater of the sea leads to the creation of an ideal environment for whales with rich food supply. The Saguenay–St. Lawrence Marine Park is one of the world's top spots to watch whales in their natural environment. Many Beluga whales breed in these waters. Greenland sharks and other marine fauna are also found here.
2. Jasper National Park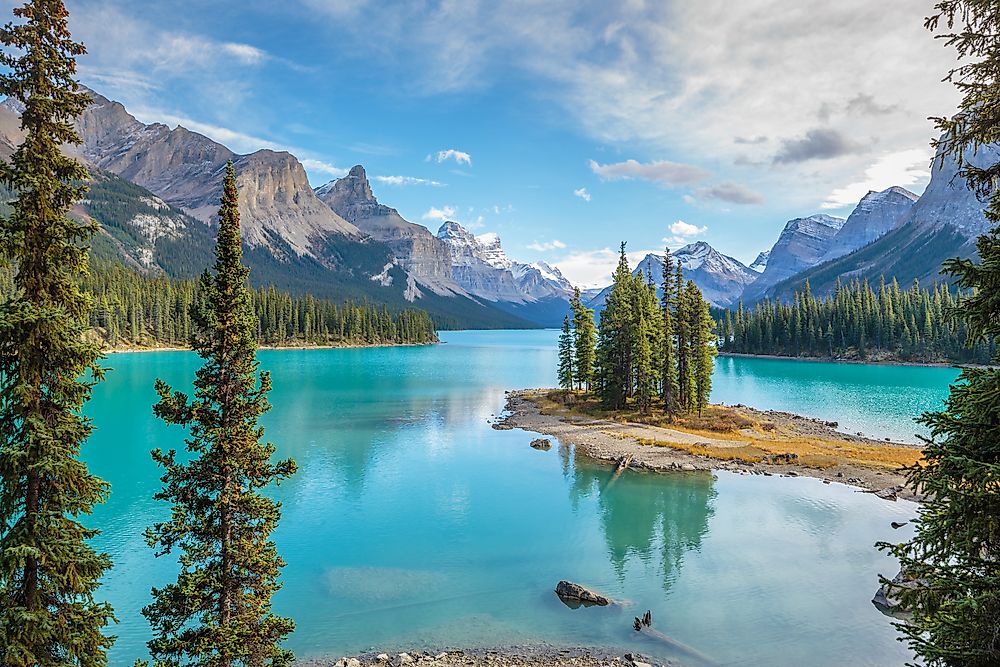 Canada's second most popular national park, Jasper National Park in Alberta, enthrals all with its astounding landscapes. It encompasses a massive area of 11,000 square km that includes mountains, glaciers, hot springs, lakes, waterfalls, and forests within its limits. There are numerous scenic attractions in the park that make it a popular tourist destination. Mount Edith Cavell, Athabasca Glacier, Miette Hot Springs, Pyramid Lake, and the Tonquin Valley are some such attractions. Numerous outdoor activities can also be enjoyed by tourists like rafting, kayaking, camping, fishing, hiking, etc. Given its beauty and natural attractions, Jasper was visited by 2,425,878 visitors from 2017-18.
1. Banff National Park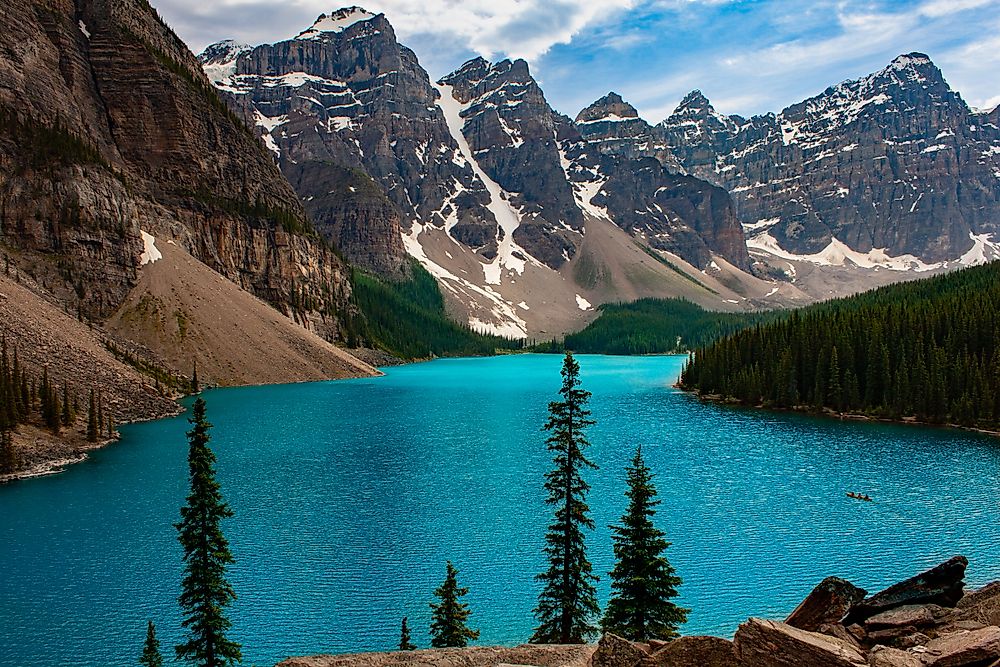 The oldest Canadian national park, Banff National Park in Alberta, is endowed with great natural wealth. Established in 1885, this park is located in the Rocky Mountains region where it protects 6,641 square km of picture-perfect natural landscapes and pristine wilderness. Tourists to the Banff can enjoy their stay at some of the world-class resorts in the area. Mountain climbing, trekking, kayaking, wildlife watching, etc., are some popular activities that tourists to Banff can enjoy. With 4,181,854 visitors in 2017-18, Banff National Park is the most visited national park in the country.
Canada's 10 Most Popular National Parks
| Rank | National Park / Reserve | Number of visitors in 2017-18 | Province |
| --- | --- | --- | --- |
| 1 | Banff National Park | 4,181,854 | Alberta |
| 2 | Jasper National Park | 2,425,878 | Alberta |
| 3 | The Saguenay–St. Lawrence Marine Park | 1,185,322 | Quebec |
| 4 | Pacific Rim National Park Reserve | 1,131,418 | British Columbia |
| 5 | Mount Revelstoke National Park And Glacier National Park | 787,968 | British Columbia |
| 6 | Yoho National Park | 712,046 | British Columbia |
| 7 | Prince Edward Island National Park | 695,025 | Prince Edward Island |
| 8 | Waterton Lakes National Park | 568,807 | Alberta |
| 9 | Kootenay National Park | 531,009 | British Columbia |
| 10 | Elk Island | 528,647 | Alberta |