Canada's 10 Most Popular National Parks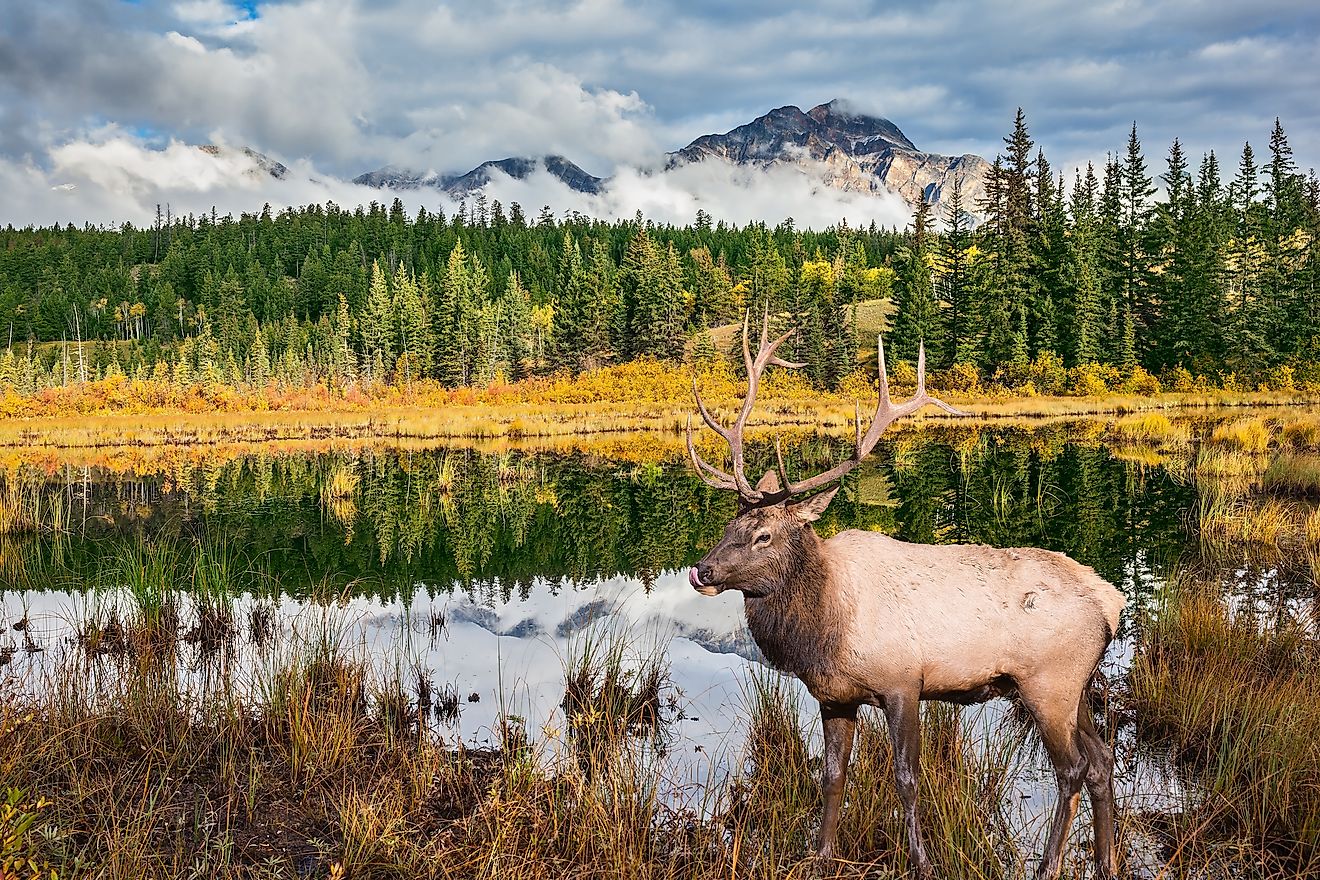 Canada is a vast country with astounding natural landscapes. To protect these natural areas and the flora and fauna residing in such areas, several national parks have been established. These protected areas serve the dual function of conservation and attracting tourists. Canadian national parks allure tourists by their beauty and pristine wilderness. These parks also offer tourists a plethora of outdoor activities that range from extreme adventure sports like scuba diving and mountain climbing, to leisurely recreational opportunities like fishing, boating, bird-watching, wildlife viewing, etc.
Canada currently has 39 national parks and 8 national park reserves that encompass a combined area of approximately 328,198 km2. Canada's first national park was established in 1885 and now each of the country's ten provinces and three territories features at least one park. According to Parks Canada, the country's national parks, park reserves, and marine conservation areas recorded a total of 15,898,110 visitors in 2018-19. Alberta's Banff National Park was Canada's most visited national park, with an attendance  4,089,309 visitors, while Tuktut Nogait National Park in the Northwest Territories was the least visited, with only 0 visitors in 2018-19.
The 10 most visited and 5 least visited national parks in Canada are listed below. All data from Parks Canada. 
10 Most Visited Canadian National Parks 
National Park, Province/Territory - No. of visitors (2018-19)
1.Banff National Park - 4,089,309 visitors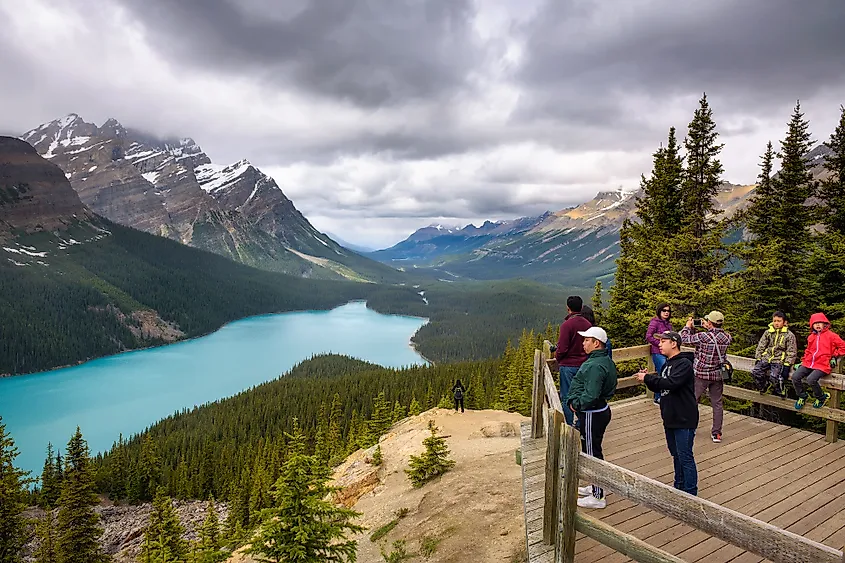 The oldest Canadian national park, Banff National Park in Alberta, is endowed with great natural wealth. Established in 1885, this park is located in the Rocky Mountains region where it protects 6,641 square km of picture-perfect natural landscapes and pristine wilderness. Tourists to the Banff can enjoy their stay at some of the world-class resorts in the area. Mountain climbing, trekking, kayaking, wildlife watching, etc., are some popular activities that tourists to Banff can enjoy. With 4,089,309 visitors in 2018-19, Banff National Park is the most visited national park in the country.
2. Jasper National Park - 2,445,991 visitors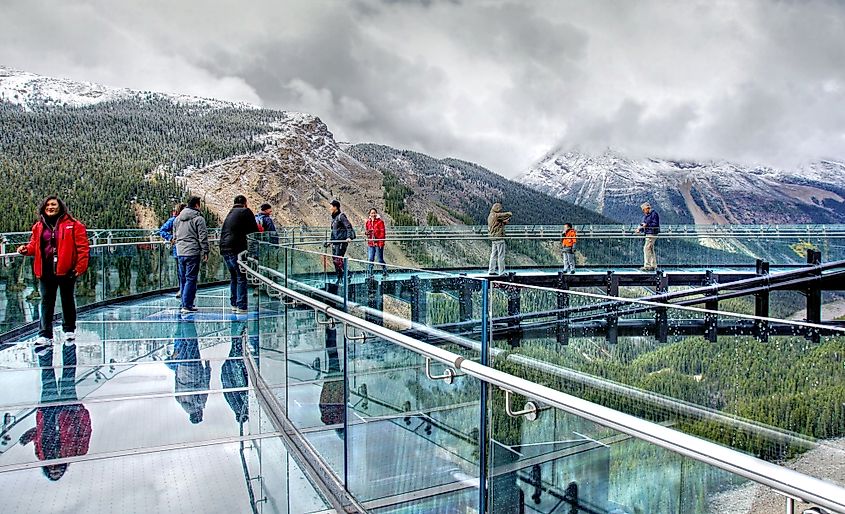 Canada's second most popular national park, Jasper National Park in Alberta, enthrals all with its astounding landscapes. It encompasses a massive area of 11,000 square km that includes mountains, glaciers, hot springs, lakes, waterfalls, and forests within its limits. There are numerous scenic attractions in the park that make it a popular tourist destination. Mount Edith Cavell, Athabasca Glacier, Miette Hot Springs, Pyramid Lake, and the Tonquin Valley are some such attractions. Numerous outdoor activities can also be enjoyed by tourists like rafting, kayaking, camping, fishing, hiking, etc. Given its beauty and natural attractions, Jasper was visited by 2,445,991 visitors in 2018-19.
3. Saguenay–St. Lawrence Marine Park - 1,235,027 visitors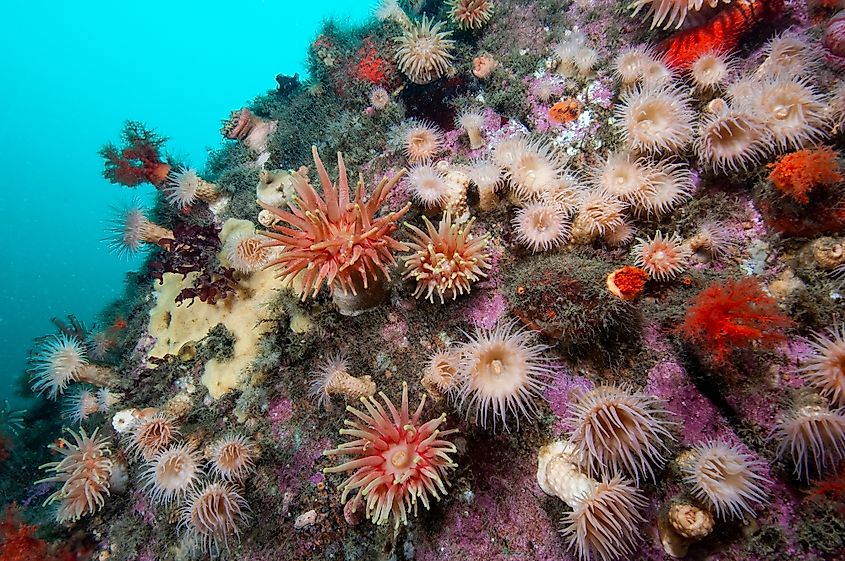 With 1,235,027 visitors in 2018-19, Saguenay–St. Lawrence Marine Park is the third most visited national park in Canada. This protected area is located at the confluence of the Saint Lawrence River and the Saguenay River as they drain into the sea. The mixing of the freshwater of the rivers with the saltwater of the sea leads to the creation of an ideal environment for whales with rich food supply. The Saguenay–St. Lawrence Marine Park is one of the world's top spots to watch whales in their natural environment. Many Beluga whales breed in these waters. Greenland sharks and other marine fauna are also found here.
4. Pacific Rim National Park Reserve - 1,149,889 visitors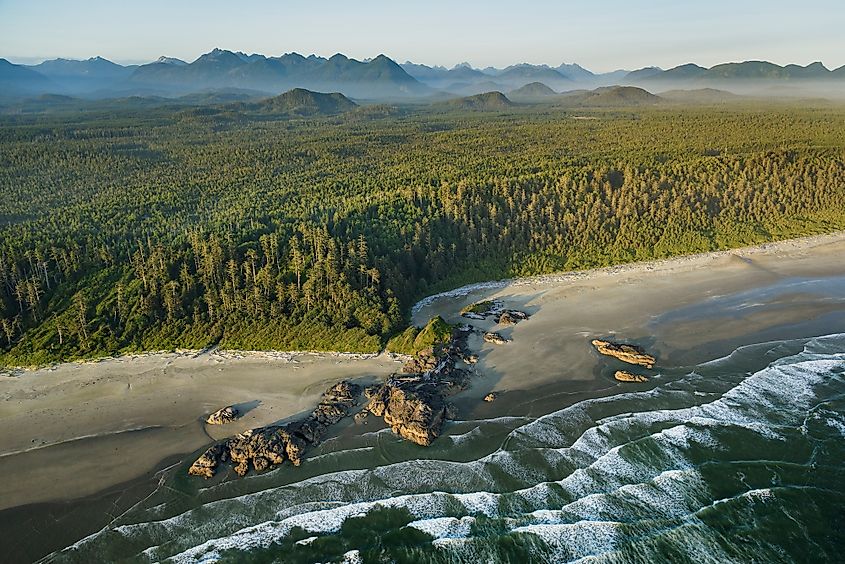 Located in British Columbia, the 511 square km Pacific Rim National Park Reserve comprises of three separate areas: the West Coast Trail, the islands of the Broken Group, and the Long Beach. This national park protects the ecosystem of the Pacific Coast Mountains region. Temperate forests grow in the area and the fauna here ranges from marine to inter-tidal to terrestrial species. Tourists to the national park enjoy its spectacular scenery. Exploring the wild flora and fauna is another popular tourist activity. Long Beach is visited by those seeking adventure activities like sea kayaking, scuba diving, windsurfing, etc.
5. Mount Revelstoke National Park And Glacier National Park - 776,919 visitors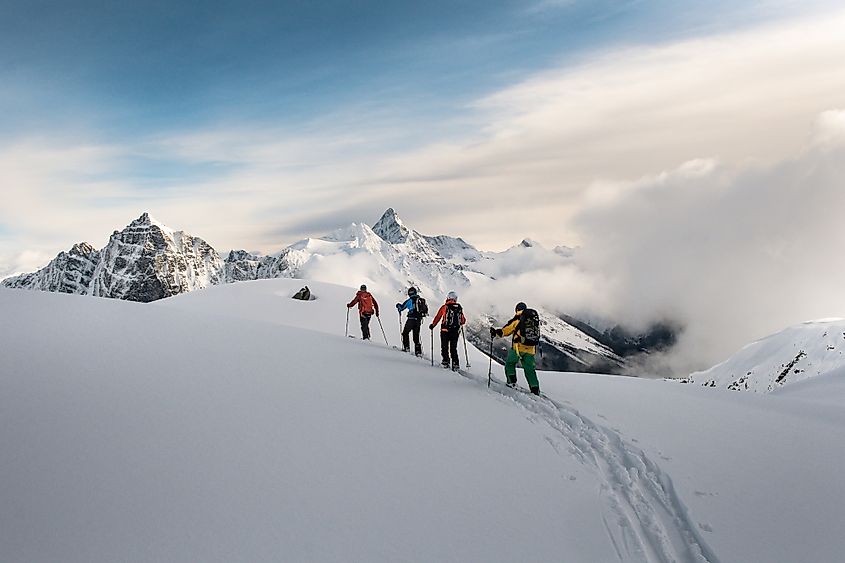 The Mount Revelstoke and Glacier national parks are located near each other in the province of British Columbia. The former occupies an area of only 260 square km while the latter is larger with an area of 1349 square km. Together, these parks attracted 776,919 visitors in 2018-19. Like most other natural areas of British Columbia, these national parks are also famous for their stunning sceneries and diverse wildlife which includes grizzly bears, black bears, woodland caribou, coyotes, mountain goats, moose, martens, and more. Many trails lead through Mount Revelstoke allowing tourists to explore its mysterious interiors. The Glacier National Park also has 140 km of established hiking trails. Backcountry camping is enjoyed by the more adventurous nature lovers.
6. Prince Edward Island National Park - 746,521 visitors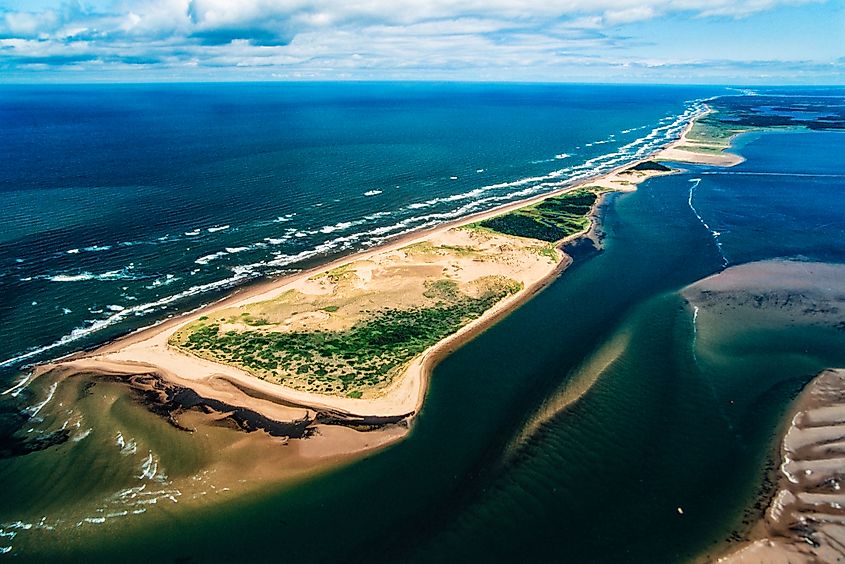 Located in the Prince Edward Island province with which it shares its name, this national park attracts visitors with its broad sandy beaches, and freshwater and saltmarsh habitats teeming with wildlife, and interesting birdlife. The beaches of this park are protected to serve as the breeding ground of the endangered piping plover. In 2018-19, this national park attracted 746,521 tourists making it the country's seventh most popular national park.
7. Yoho National Park - 694,842 visitors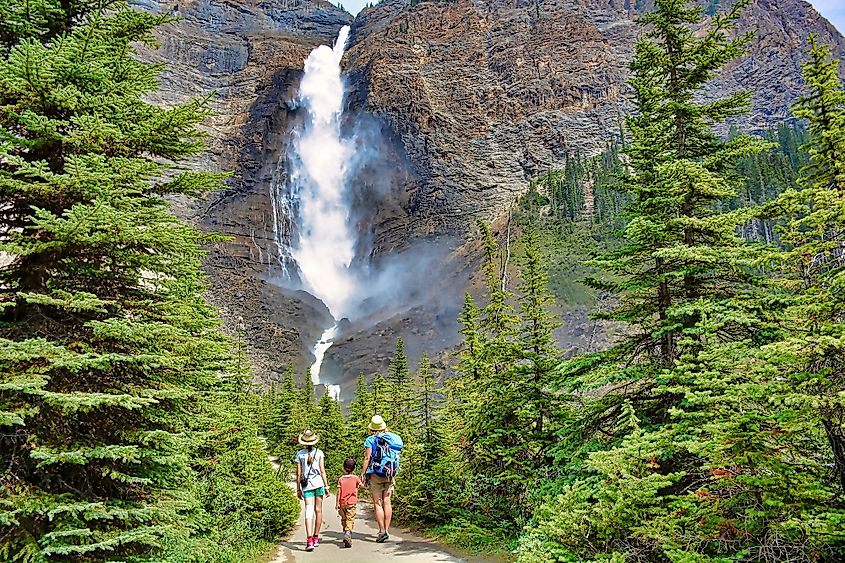 Canada's sixth biggest national park, Yoho National Park, is located in the Rocky Mountains in southeastern British Columbia. Yoho in the indigenous Cree expression means amazement which is an apt name for the feeling expressed by visitors to the national park. Massive ice fields and some of the highest peaks of the Canadian Rockies characterize the landscape of this park. Yoho encompasses an area of 1,313 square km. It is home to a diversity of fauna like mule deer, timber wolf, golden-mantled ground squirrel, American black bear, lynx, grizzly bear, etc.
8. Kootenay National Park - 515,787 visitors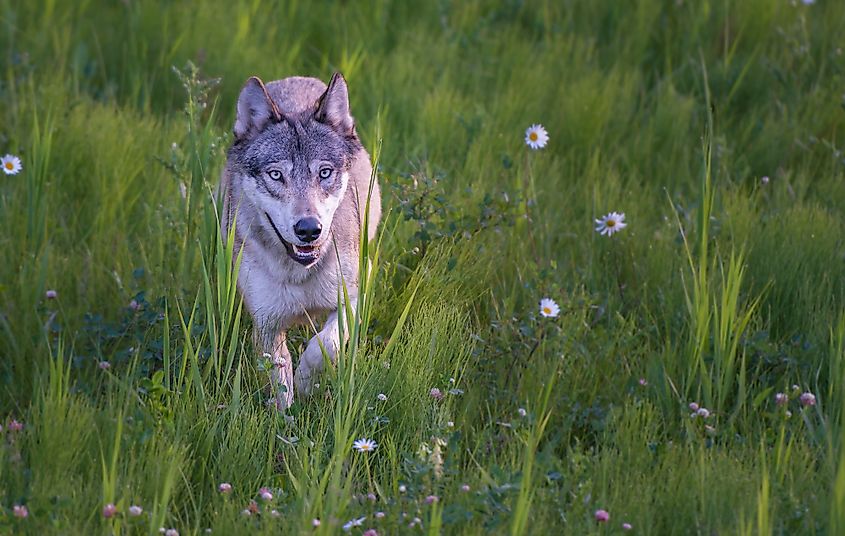 This British Columbian national park is part of a UNESCO World Heritage Site and covers an area of 1,406 square km. The Park and Kootenay mountain ranges of the Canadian Rockies is part of this park. The Vermilion River is its most important river. The elevation of the park ranges from 918 m to 3,424 m. The rugged mountain peaks, alpine meadows, waterfalls, lakes, extensive karst cave systems, glaciers and deep canyons of the Kootenay makes it a place of exceptional natural beauty. Thus, it attracts millions of visitors annually.
9. Waterton Lakes National Park - 412,860 visitors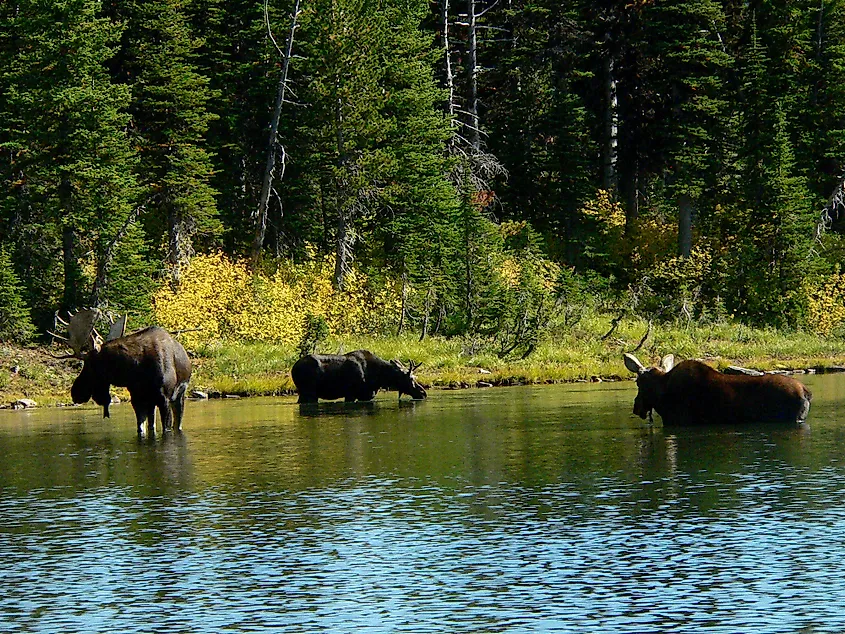 Located in Alberta's southwest corner, the Waterton Lakes National Park is the eighth most visited Canadian national park. It is located in the transition zone between the prairies and the Rocky Mountains. It covers an area of 505 square km and its elevation ranges from 1,290 m to 2,910 m. Several scenic trails can be found here like the Crypt Lake trail.
10 - Fathom Five National Marine Park - 381,722 visitors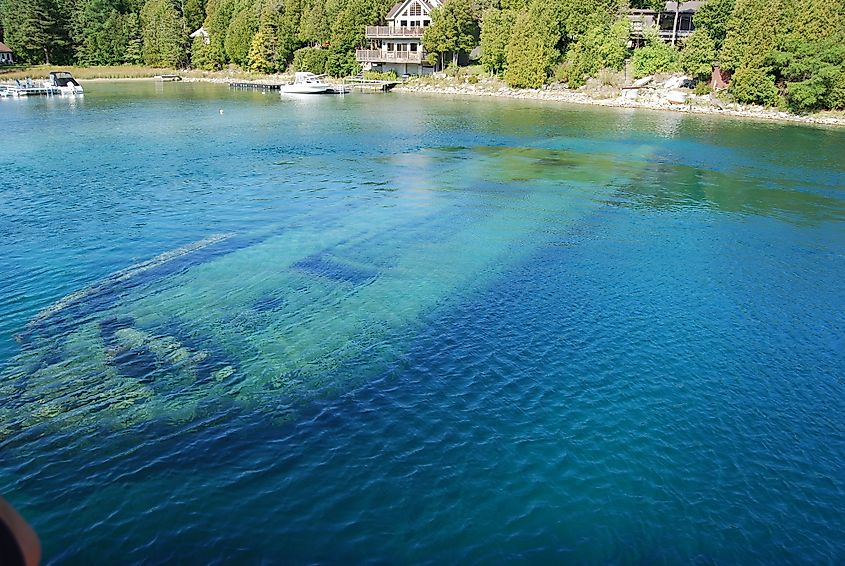 Located in Ontario, Fathom Five ranks 10th on this list of most visited Canadian national parks. The landscape here features 420 million years old dolomite rock outcrops rising through the sparkling blue waters of the Lake Huron, one of the five Great Lakes of North America. Visitors to the park enjoy nature walks through its cliff-edge forests as well as diving in the lake to observe the numerous shipwrecks at its bottom. The park is also known for its rare orchid species and the picturesque Flowerpot Island.
5 Least Visited Canadian National Parks 
National Park, Province/Territory - No. of visitors (2018-19)
Tuktut Nogait, Northwest Territories - 0
Aulavik, Northwest Territories - 18
Quttinirpaaq, Nunavut - 32
Ivvavik Yukon - 124
Wapusk, Manitoba - 405
1. Tuktut Nogait National Park - 0 visitors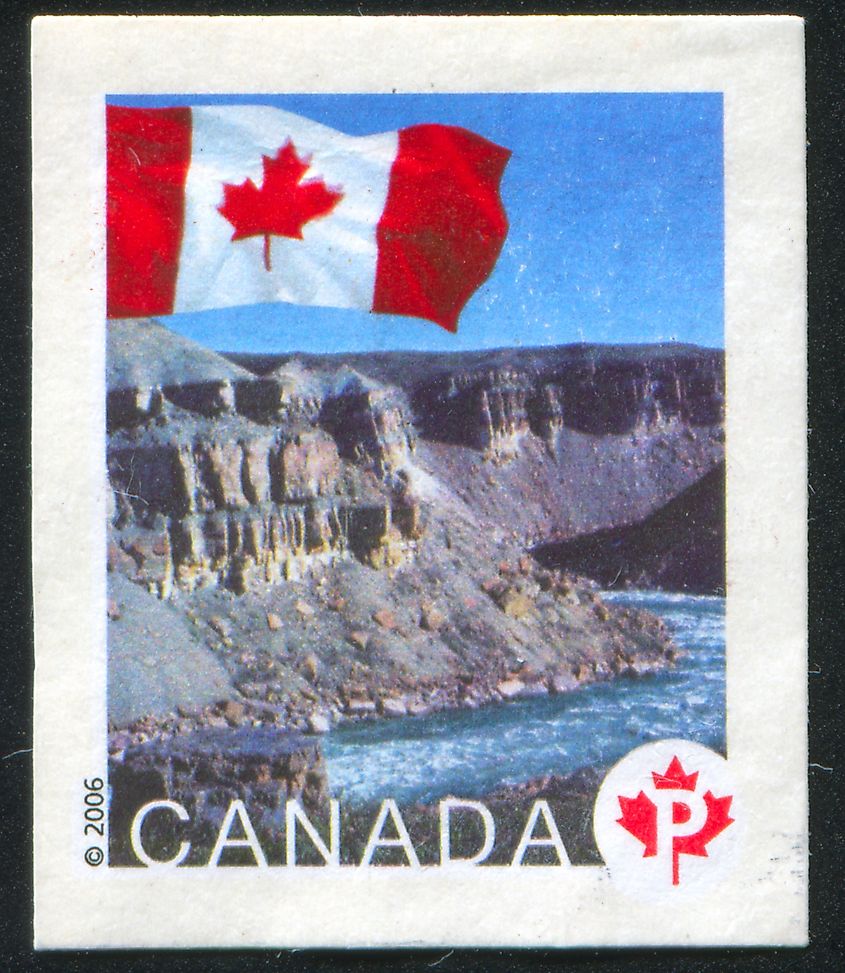 Established in 1998, Tuktut Nogait National Park is located in the Northwest Territories and encompasses an area of approximately 18,000 km2. The park is known as the calving grounds of the Bluenose-West caribou herd, but is also inhabited by species such as grizzly bears, Arctic ground squirrels, Arctic chars, wolves, and red foxes. Remnants of campsites, graves, kayak rests, and other archeological evidence suggests the region has been occupied by humans since approximately 1000 AD. Despite its rich history, Tuktut Nogait is Canada's least visited national park, recording 0 visitors in 2018-19. One of the biggest barriers to tourism in the park is its remote location, as it is situated 170 km north of the Arctic Circle and experiences extremely cold climatic conditions. However, recent initiatives have been undertaken by park to encourage tourism in the park, and it is hoped that the Tuktut Nogait will attract more visitors in the coming years.
2. Aulavik National Park - 18 visitors
Aulavik National Park, whose name means the "place where people travel" in the indigenous Inuvialuktun language, is Canada's second least visited national park, recording only 18 visitors in 2018-19. The park occupies an area of 12,274 km2 on Banks Island in the Northwest Territories. One of North America's most northerly navigable rivers, the Thomsen River, flows through the park, and its remoteness makes Aulavik difficult to access by tourists. In fact, the most practical way to reach Aulavik is to charter a plane, as it is a fly-in park that features four landing sites. In addition to it remoteness, the polar desert climate and harsh winds experienced in the park are significant deterrents for tourism. Aulavik has the world's highest concentration of muskoxen concentration, and is also inhabited by the endangered Peary caribou. Two species of birds, ravens and ptarmigans, live in the park throughout the year, while 43 species can be observed in Aulavik seasonally. Many marine animals, such as ringed seals, beluga and bowhead whales, bearded seals, and polar bears inhabit the park, as well as birds of prey, including snowy owls and peregrine falcons.
3. Quttinirpaaq National Park - 32 visitors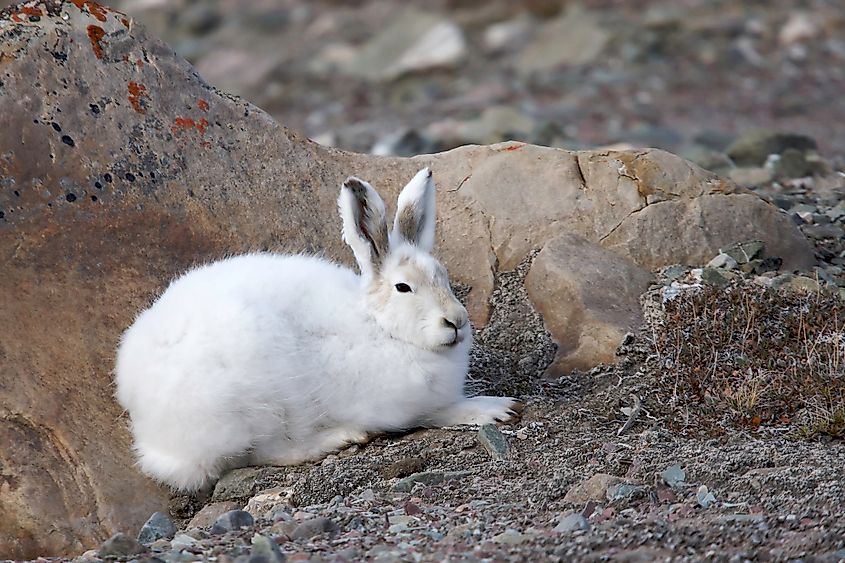 Located on northeastern corner of Ellesmere Island, Nunavut, Quttinirpaaq National Park is the world's second most northerly national park. The park's name means "top of the world" in the indigenous Inuktitut language. First established as Ellesmere Island National Park Reserve in 1988, it was renamed and designated a national park in 2000. Quttinirpaaq occupies an area of 37,775 km2, ranking as Canada's second most extensive national park. Nunavut's highest point, Barbeau Peak, which has an elevation of 2,616 m, is located in Quttinirpaaq National Park. The park experiences a polar desert climate featuring large ice caps and glaciers, and species that inhabit Quttinirpaaq are adapted to the extreme climate. Wildlife in the park include Arctic wolves, polar bears, seals, walruses, Arctic hares, and birds of prey. Like Canada's other northerly national parks, Quttinirpaaq also records a limited number of visitors, with a total of only 32 in 2018-19. The park is accessible by plane, with landing strips at Tanquary Fiord Airport and Lake Hazen serving as the primary access points. Quttinirpaaq National Park does not contain any tourist facilities, with the exception of two backpacking routes.
4. Ivvavik National Park - 124 visitors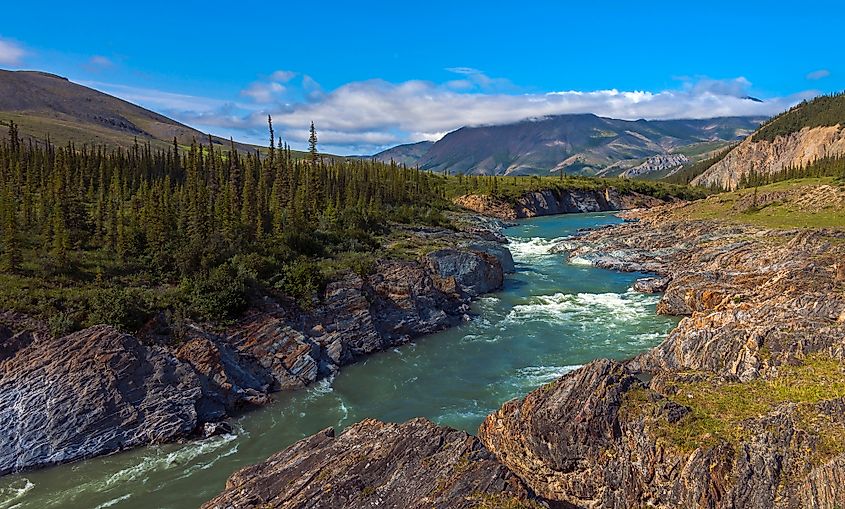 Ivvavik National Park is the fourth least visited national park in Canada. Located in the extreme northern part of the Yukon, the park's name means "birthplace" in the indigenous Inuvialuktun, which refers to its importance as a calving ground for caribou. The national park is known for its picturesque landscapes, indigenous cultural sites, and a significant Porcupine caribou population. Other wildlife that inhabit the park include moose, lemmings, wolverines, grizzly bears, Dall sheep, and timber wolves. Tourism in Ivvavik National Park is highly restricted in order to protect the Porcupine caribou herd. Additionally, the park's extreme northerly location and its short visiting season deter many tourists from visiting. In 2018-19, Ivvavik National Park recorded only 124 tourists.
5. Wapusk National Park - 405 visitors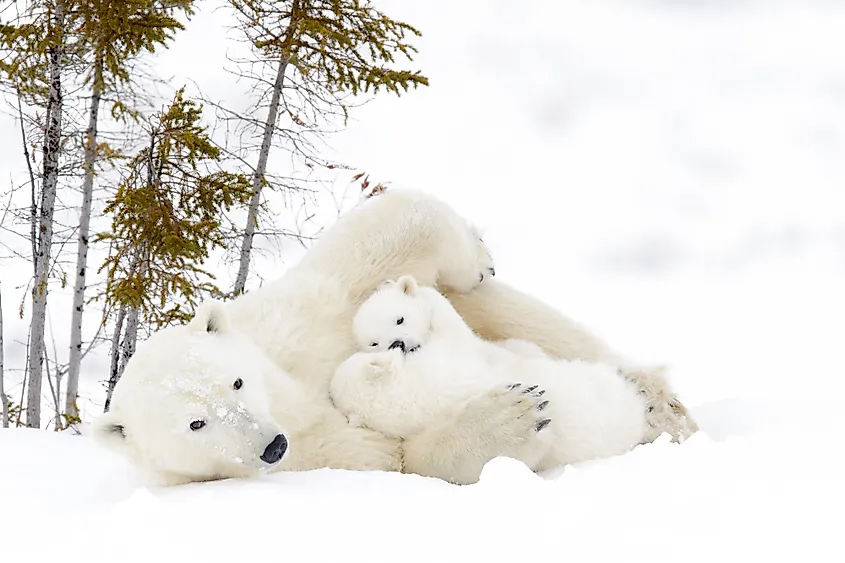 Wapusk National Park is located in the Hudson Plains ecozone of northern Manitoba, on the shores of Hudson Bay. The park was established in 1996 and encompasses an area of 11,475 km2. Cape Churchill, which is considered the world's best location to observe polar bears in their natural habitat and is accessible only by helicopter or Tundra Buggy, is located within the park. Wapusk National Park's remote location and the costs associated with visiting are deterrents for high levels of tourism. Additionally, access to the park is also restricted in an attempt to help preserve the landscape and habitat. However, numerous researchers, biologists, and conservationists have visited Wapusk National Park, and the park has even been featured in a documentary film. Besides polar bears, Wapusk National Park is also inhabited by timber wolves, lemmings, wolverines, Caspian terns, and peregrine falcons.
Canada's National Parks By Visitor Numbers
| Rank | National Park | Visitor Number 2018-19 | Province/Territory |
| --- | --- | --- | --- |
| 1 | Banff | 4,089,309 | Alberta |
| 2 | Jasper | 2,445,991 | Alberta |
| 3 | Saguenay-St. Lawrence | 1,235,027 | Quebec |
| 4 | Pacific Rim | 1,149,889 | British Columbia |
| 5 | Mount Revelstoke & Glacier | 776,919 | British Columbia |
| 6 | Prince Edward Island | 746,521 | Prince Edward Island |
| 7 | Yoho | 694,842 | British Columbia |
| 8 | Kootenay | 515,787 | British Columbia |
| 9 | Waterton Lakes | 412,860 | Alberta |
| 10 | Fathom Five | 381,722 | Ontario |
| 11 | Elk Island | 371,757 | Alberta |
| 12 | Bruce Peninsula | 362,313 | Ontario |
| 13 | Riding Mountain | 355,972 | Manitoba |
| 14 | Point Pelee | 342,305 | Ontario |
| 15 | Cape Breton Highlands | 295,456 | Nova Scotia |
| 16 | Fundy | 291,658 | New Brunswick |
| 17 | Prince Albert | 270,233 | Saskatchewan |
| 18 | Kouchibouguac | 243,284 | New Brunswick |
| 19 | Gros Morne | 233,198 | Newfoundland & Labrador |
| 20 | Forillon | 164,945 | Quebec |
| 21 | La Mauricie | 161,576 | Quebec |
| 22 | Thousand Islands | 87,136 | Ontario |
| 23 | Kejimkujik | 78,806 | Nova Scotia |
| 24 | Terra Nova | 43,851 | Newfoundland & Labrador |
| 25 | Georgian Bay Islands | 41,521 | Ontario |
| 26 | Mingan Archipelago | 38,743 | Quebec |
| 27 | Kluane | 32,066 | Yukon |
| 28 | Grasslands | 15,784 | Saskatchewan |
| 29 | Pukaskwa | 9,243 | Ontario |
| 30 | Wood Buffalo | 3,904 | Northwest Territories |
| 31 | Gwaii Haanas & Haida Heritage Site Kootenay | 2,653 | British Columbia |
| 32 | Nahanni | 899 | Northwest Territories |
| 33 | Auyuittuq | 853 | Nunavut |
| 34 | Sirmilik | 508 | Nunavut |
| 35 | Wapusk | 405 | Manitoba |
| 36 | Ivvavik | 124 | Yukon |
| 37 | Quttinirpaaq | 32 | Nunavut |
| 38 | Aulavik | 18 | Northwest Territories |
| 39 | Tuktut Nogait | 0 | Northwest Territories |