Map of Bristol Channel - Bristol Channel Map Location, World Channels
Bristol Channel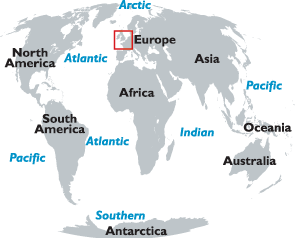 Some 10,000 years ago as the last Ice Age melted away, new bodies of water formed including the Bristol and English Channels.
Named for the English city of Bristol, the channel separates southern Wales from England, and provides easy access to important regional ports.
The channel begins on the edges of the Severn River estuary, and (loosely) ends between Hartland Point and St. Govan's Point.
Summer months bring hordes of locals and tourists as many of the best beaches in all of the United Kingdom (UK) are located here.
This page was last updated on September 3, 2020.