A "super pink moon" is a funny term. It either sounds like an exotic kind of candy, a hot new energy drink, or some sort of milestone you need to celebrate all of a sudden when you turn seventeen, (eg, "What are you doing for your super pink moon party?"  "OMG, I have no idea! What do you think? I can't wait, I'm dying!"). 
In all seriousness of course, it is none of these things. A super pink moon is something that graced Earth's skies on Tuesday, April 7, 2020. It was a full moon that was the biggest supermoon of the entire year. As a big and beautiful rock in the sky, the super pink moon was an astronomical event to be remembered.
At Perigee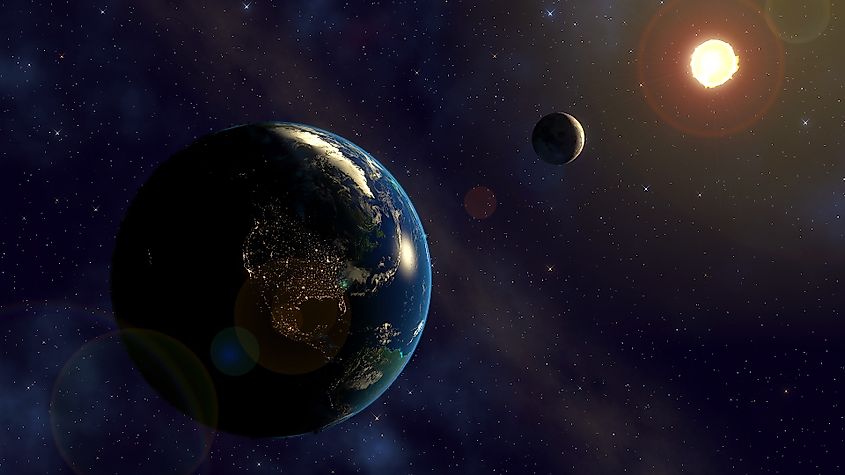 Before we get to the idea of the moon being pink, we will look at what sometimes makes the moon super. In contrast with popular belief, the moon does not orbit Earth in a perfect circle. It actually travels around our planet in an ellipse. If a full moon happens to line up with the moment at which the moon is closest to Earth, its perigee, or at least within 90% of its perigee, and it is a clear night, the moon will appear to be much bigger in the sky than it does on other nights. 
According to Space.com, the moon can appear to be about 7% larger and up to 15% brighter at these times. 
When the moon is at perigee it is almost about 20,000 miles closer to Earth than it usually is, on average. 
Larger Near The Horizon
In addition to looking bigger because it is actually closer to Earth, the moon often also appears larger because of an optical illusion. This can happen when it is setting and rising. Objects that are close to the horizon like trees, buildings and even people, can give us the sense that the moon is huge because they create a sense of scale that makes the moon look bigger to us than it does when it is high above us, in the sky. When it has risen and it is high, we have nothing to compare it with to but all of those tiny-looking stars. 
Why Pink?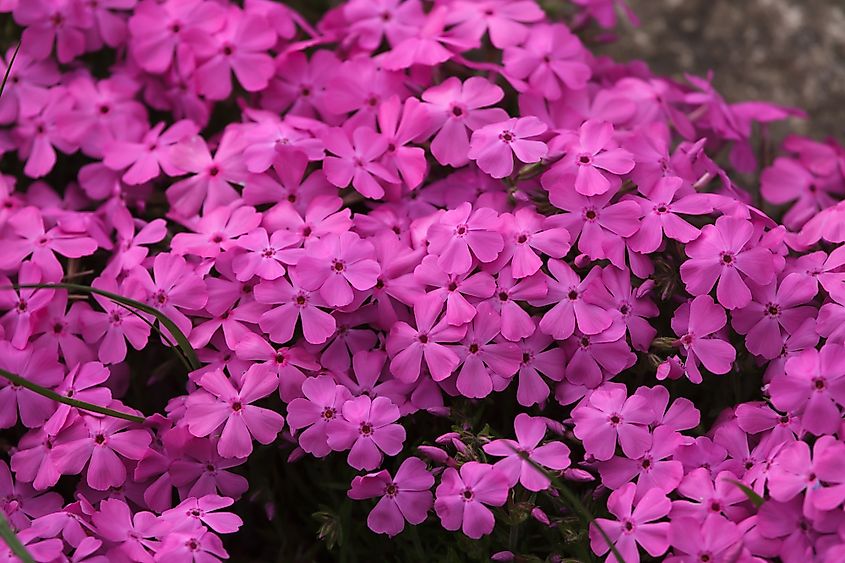 According to CNN, an effect caused by our atmosphere made the moon appear to be more colourful than usual on April 7. The effect is similar to what causes the sun to appear red, orange or pink as it sets and rises. 
According to Old Farmer's Almanac, the Super Pink Moon is named after a North American wild flower called "moss pink" that blooms around this time, each spring. 
More Supermoons To Come
If you missed the super pink moon on April 7, was that the end of the show? Thankfully, it was not. There is another super moon to come on May 7. It will not be as impressive as the super pink moon, but it will create a show worth stepping outside to see, if the weather cooperates.