What Do All Deserts Have In Common?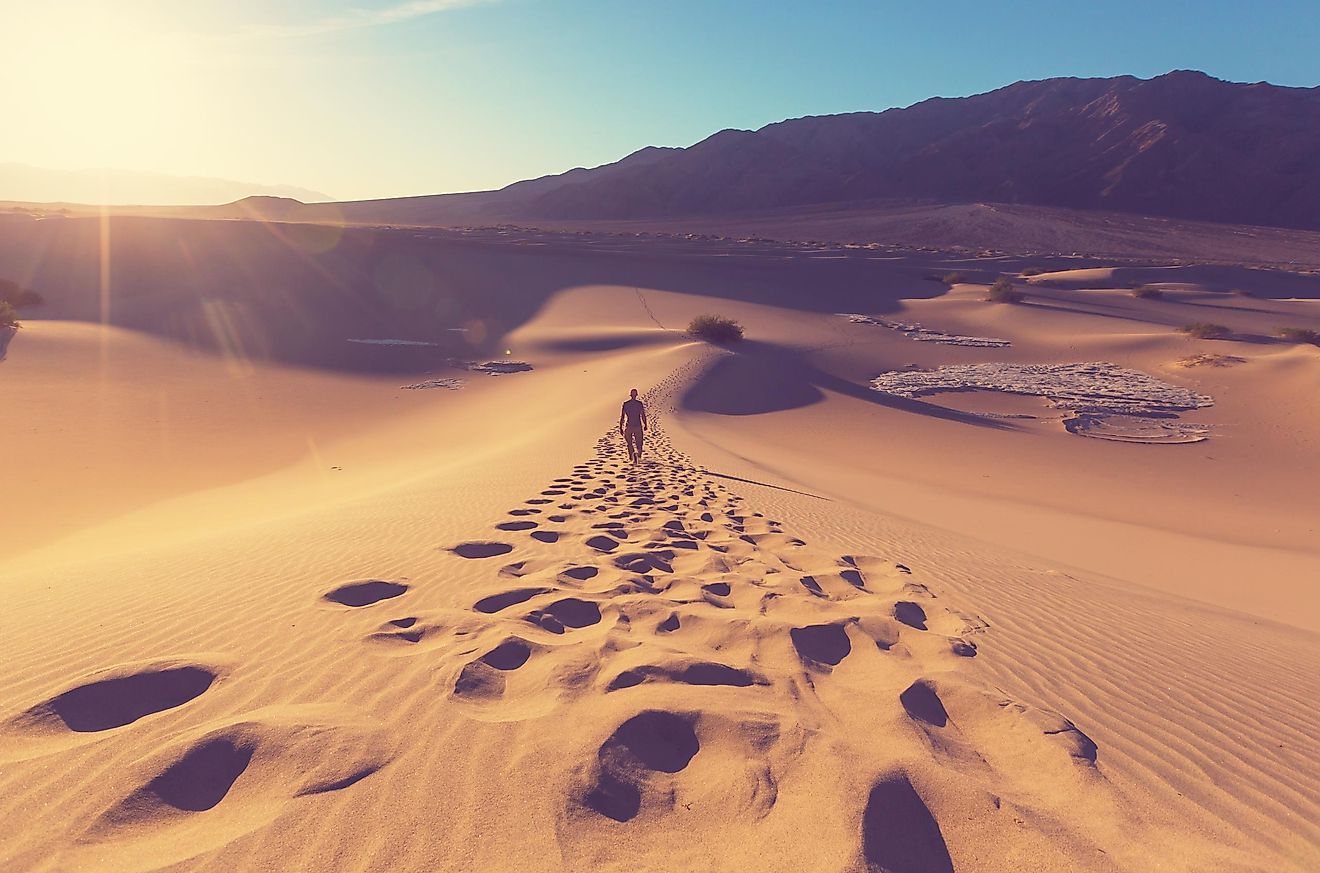 Desert is a particular area that has less than 25 cm (10 inches) of rain in one year.
Fata Morgana is a mirage or an illusion that happens because the air above the desert ground is so hot that it can move objects in our vision or make us think that we see a lake's surface.
Antarctica is a polar desert.
Desert areas are found all across the globe and are not linked only with very hot climates. One thing in common to all deserts is that they have extremely little precipitation throughout the year. To be exact, if a specific area receives less than 10 inches (25 cm) of rain in one year, it can be considered a desert. 
What Do The Sahara Desert And Antarctica Have In Common?
The first thing that comes to mind when someone mentions a desert is a hot and sandy terrain, where there is almost no life because very few species can survive such harsh conditions. However, you might be surprised that close to 1 billion people inhabit areas that are considered deserts. Antarctica, although it is freezing, and the temperatures are very much different from the Sahara desert, is also a desert. There is no rain there, which is a determining factor that classifies almost the whole continent as a desert. 
Extremely Low Humidity
Another element in common to all deserts is very low levels of humidity. In deserts, there is simply not enough water on the ground that would evaporate and create clouds that would later return it back down with rain. In tropical deserts, the temperature above the ground is so high you can even see the evaporation of hot air above the ground, which creates another desert specific phenomenon, known as Fata Morgana. 
Huge Temperature Amplitudes Between Night And Day
The amplitude between daytime and nighttime temperatures in most deserts is also close to extreme. For example, the Chihuahuan Desert steams up above 100°F during the day and cools down all the way to 32°F (from 37°C to 0°C).
The reason why temperatures can drop so quickly and significantly is that there are no clouds above that would protect the ground from cooling once the sun goes down. The humidity remains pretty much the same during the night, and without it, nothing can stop the hot air rushing up in the atmosphere.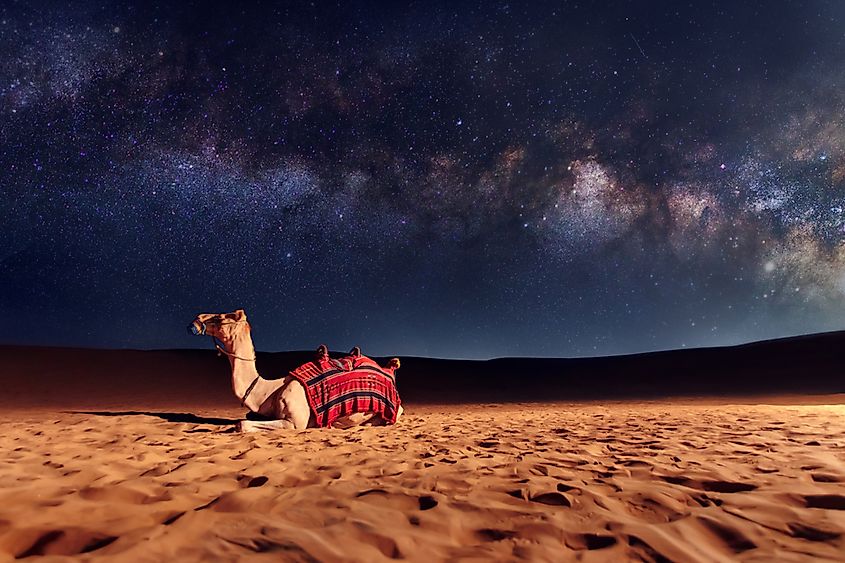 The only places where you can usually find water in deserts are called basins. Basins are deep and large holes in the surface that can sometimes preserve some of the rain that falls down or create a temporary lake if there is a major thunderstorm or a flood. 
Terraforming Desert Storms
Finally, because there are no trees or almost any kind of vegetation that would stop them, the winds can blow rather hard in deserts. Winds that blow up to 60 miles per hour (100 km/h) then create dunes by constantly pushing up the hot stand on ridges. The surface of sand deserts is constantly changing, and the wind can move the dunes even a few meters every year.
The desert storms that happen in the Sahara desert push the small sand particles so high, and far up in the sky, they travel across the Atlantic Ocean. That is why sunsets you view from Florida are so lovely - they have that beautiful orange and yellow shade caused by the air that came from the Sahara.