Michigan Location of
LATITUDE & LONGITUDE:
Latitude/Longitude: (Absolute Locations)
Lansing: (capital city) 42º 73' N, 84º 55' W
Detroit: 42º.33 57' N, 83º 04' W

East North Central region of the United States. It's bordered by the states of Ohio, Indiana and Wisconsin; the Canadian province of Ontario, and by Lake Michigan, Lake Superior, Lake Huron and Lake Erie.



Michigan Photographs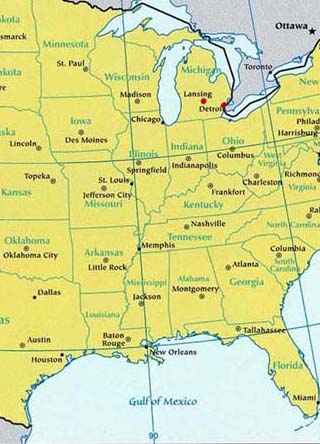 Michigan Cities, Counties & Area Codes
This page was last updated on April 7, 2017.