Northwest Territories Description
Northwest Territories History
Originally known as the North-western Territories, this Canadian territory was first created in June 1870, when the Hudson's Bay Company ceded Rupert's Land and North-western Territories to the government of Canada. Since the transfer, the area has been whittled down with the designation of land to the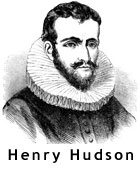 In 1876, the district of Keewatin was separated from the North-western Territories. In the 1880's what was left of the territory was divided into districts, including Mackenzie and Franklin. Keewatin was returned to the territories in 1905.
The North-western Territories were not represented in the Canadian House of Commons from 1907 until 1947, when the district of Mackenzie received representation. The rest of the territories were granted representation in 1962, in recognition of the Inuit people's suffrage in 1953.
This area was officially renamed the Northwest Territories in 1912. From 1925 to 1999, this mass of land measured larger than India, until the eastern three-fifths of the territories was separated into the Nunavut territory. Since the separation in 1999, there has been some debate about whether to change the name of the territory.
Northwestern Land and Culture
They may be far north, but the Northwest Territories can boast a slightly warmer climate overall than the arctic Nunavut territory, and are mostly made up of boreal forest.
Many of the Northwest Territories people are natives, like the Inuit people, but fur trading, mineral and transportation industries brought in an influx of non-natives by the 1930s.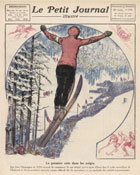 Minerals make up the most important economic base in the Northwest Territories. The region's capital, Yellowknife, is known as the "Diamond Capital," named after one of the main exports. Gold and silver are regularly mined in the territories as well.
The year 1970 marked the start of the Arctic Winter Games, which take place every two years. Competitors come from all over the Northwest Territories, Nunavut,
Yukon, Alaska and northern Alberta. Games include cross-country skiing, figure skating, hockey, speed skating and snowboarding.
CITY ATTRACTIONS & MAPS:
Provinces & Territories Of Canada
This page was last updated on July 12, 2016.