Geography Statistics of India
India's Information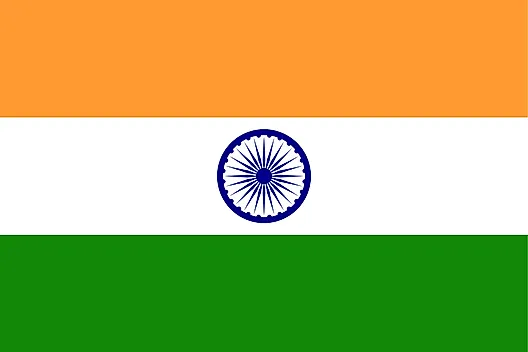 | | |
| --- | --- |
| Land Area | 2,973,193 km2 |
| Water Area | 314,070 km2 |
| Total Area | 3,287,263km2 (#7) |
| Population | 1,266,883,598 (#2) |
| Population Density | 426.10/km2 |
| Government Type | Federal Parliamentary Republic |
| GDP (PPP) | $8,720.00 Billion |
| GDP Per Capita | $6,700 |
| Currency | Rupee (INR) |
| More Information | India |
| Largest Cities | |
Coastline: 4,349 miles (7,000 km)
Land Area:
(land) 1,147,950 sq miles (2,973,193 sq km)
(water) 121,262 sq miles (314,070 sq km)
(TOTAL) 1,269,212 sq miles (3,287,263 sq km)

To convert sq km (kilometers) to sq mi (miles)
use our converter
Land Area: (all countries)
Land Divisions: 28 states, including Andhra Pradesh, Arunachal Pradesh, Assam, Bihar, Chhattisgarh, Goa, Gujarat, Haryana, Himachal Pradesh, Jammu and Kashmir, Jharkhand, Karnataka, Kerala, Madhya Pradesh, Maharashtra, Manipur, Meghalaya, Mizoram, Nagaland, Orissa, Punjab and Rajasthan.

In addition, there are 7 union territories; including Andaman and Nicobar Islands, Chandigarh, Dadra, Nagar Haveli, Daman, Diu, Delhi, Lakshadweep and Pondicherry.
Horizontal Width: 1,010.32 miles (1,625.95 km) from Ahmadabad east to Kolkata (Calcutta)
Vertical Length: 1,522.7 miles (2,450.55 km) from Amritsar south to Kochi

Note: Lengths and widths are point-to-point, straight-line measurements from a Mercator map projection, and will vary some using other map projections
Bordering Countries: (6) Bangladesh, Bhutan, Burma (Myanmar), China, Nepal, Pakistan
Geographic Center: About 33.64 miles (54.13 km) east of Bhopal
Highest Point: Kanchenjunga 28,208 ft (8,598 m)
Lowest Point: Indian Ocean 0m
This page was last updated on April 7, 2017.
India Trivia
What is the Biggest City in India?
With a population of 18.4 million people, Mumbai is the largest city in India by population.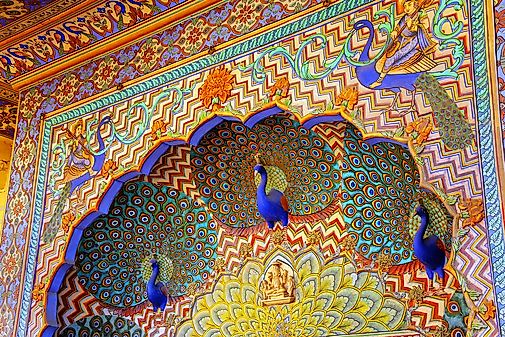 The 10 Largest Cities in India
What are the Largest Ethnic Groups in India?
The five major ethnic groups of Dravidian people in India are Kannadiga, Malayali, Tulu, Tamil, and Telugu.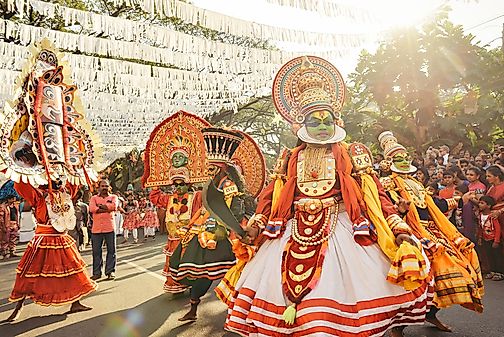 Biggest Ethnic Groups In India
What Were the Indo-Pakistan Wars?
India and Pakistan have gone to war against each other four times since their independence from the U.K. and subsequent partition into separate sovereign states.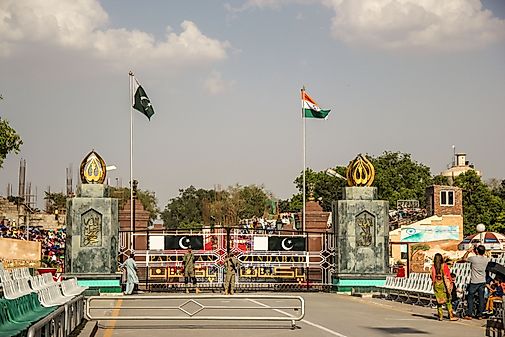 The Indo-Pakistan Wars