Every year, tourists swarm to New England, particularly in the summer and fall, to confirm what we already know: New England is a great vacation spot. Others choose to take a peaceful drive to a scenic viewpoint or watch the sunset while sipping champagne on a vineyard porch. Some people enjoy mountain biking, zip lines, canopy tours, mountain coasters, and rock climbing. Here is a list of some of the outdoor activities that draw tourists and families to New England.
The Kancamagus Scenic Byway, Lincoln, New Hampshire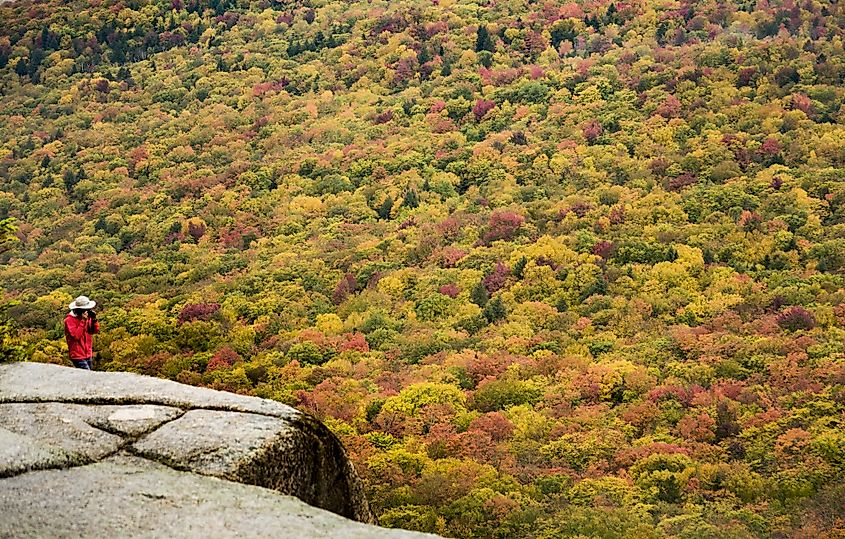 The Kancamagus Highway, a 34.5-mile picturesque route along New Hampshire Route 112, is generally renowned as one of the best places in the nation to watch fall foliage. The Kancamagus Highway has been named an American Scenic Byway in recognition of its extensive cultural heritage and visual appeal. Through a trail carved through the White Mountain National Forest, the Kancamagus Scenic Byway offers stunning vistas of the White Mountains, the Swift River, Sabbaday Falls, Lower Falls, and Rocky Gorge. While its beauty is year-round, fall is when the mountains change into one of New England's top outdoor vacation spots when they become a kaleidoscope of red, yellow, and orange.
Acadia National Park, Main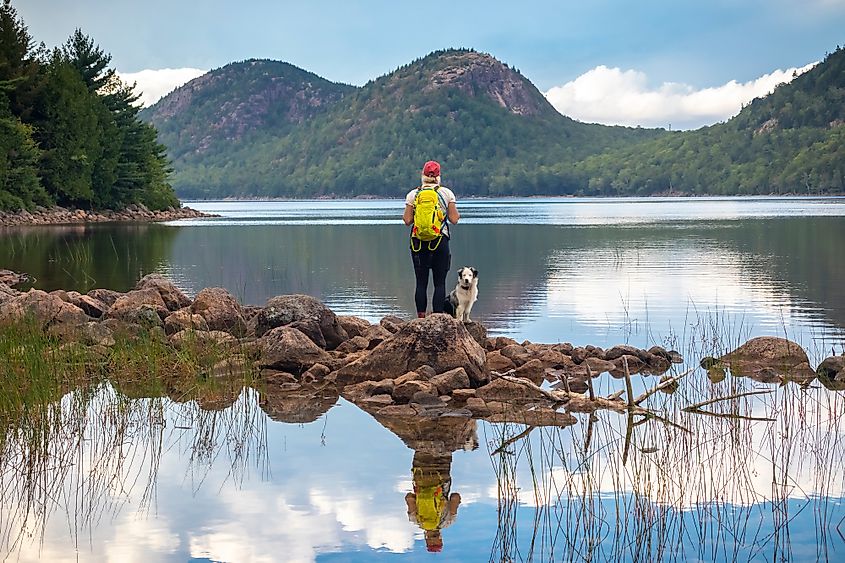 The United States' highest rocky headlands along the Atlantic coast, as well as a variety of habitats and a rich cultural history, are all protected by Acadia National Park. It ranks among the top 10 most visited national parks in the US, receiving 4 million visitors annually. Visitors can make use of the 158 miles of hiking trails, 45 miles of carriage roads, and 27 miles of ancient motorways. Amazing hikes, beautiful camping grounds, and some of the freshest seafood in the US can all be found in and near Acadia. Maine has a lot to offer that is highly distinctive and isn't available in other parts of the country. 
Cape Cod, Massachusetts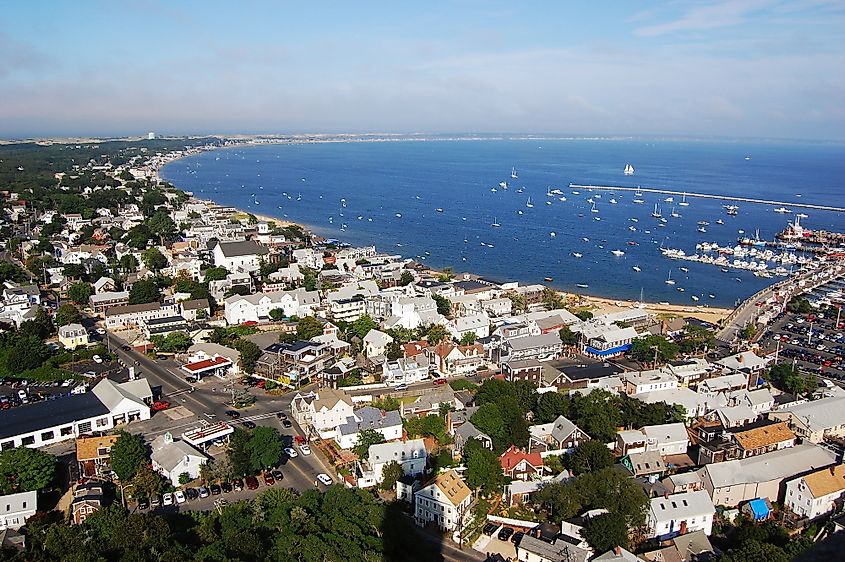 One of the most well-known summer vacation destinations in the world, Cape Cod is well-known for its stunning beaches, easygoing way of life, and association with the Kennedys. Dramatic views of the Atlantic Ocean, which is frequently illuminated at night by old lighthouses or bonfires on the beach, are provided by the wind-swept shoreline. Cape Cod is lovely, particularly in the summer. It is brimming with charming villages with charming architecture, stunning beaches, and excellent cuisine. The 15 towns and a few fishing villages add to the area's romanticism and marine flavor by providing everything from glass studios and vineyards to gabled inns selling seafood straight from the sea.
Stowe, Vermont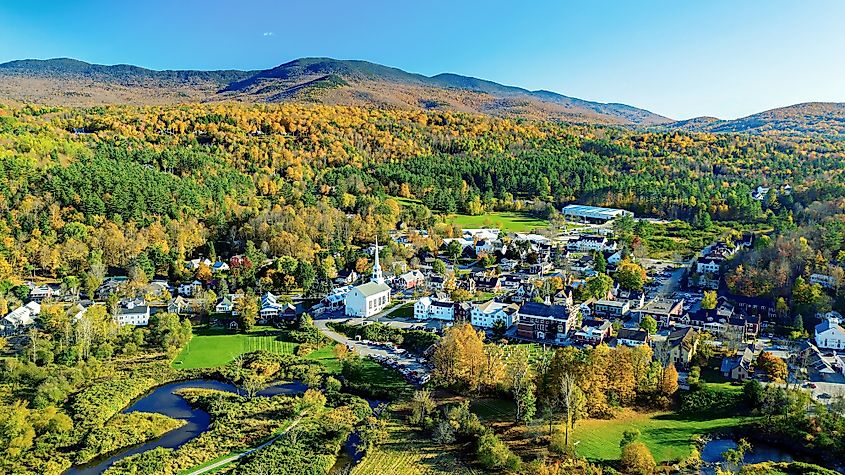 Stowe, Vermont, a small-town dripping with scenic splendor, is tucked between the Green Mountains and the Worcester Range. Everywhere you go in Stowe, whether you're taking pictures of snow-capped mountains, walking through centuries-old bridges, or riding in carriages that transport you back in time, you'll find once-in-a-lifetime experiences. This lovely town is unquestionably a gem that everyone should see at least once, offering everything from lush forests to the Northeast's most renowned ski culture. Enjoying all that Vermonthas to offer is possible in Stowe during the summer. Stowe is the ideal destination to organize a summer adventure or a quiet retreat with family and friends because it offers a wealth of outdoor activities, events, and local cuisine. 
Mystic, Connecticut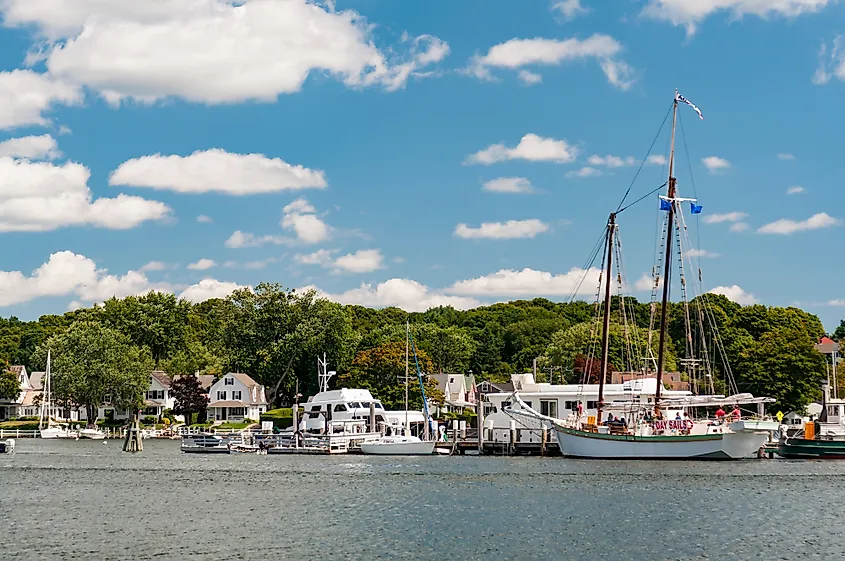 There is a maritime theme wherever you look, from the well-known Mystic Seaport, a recreation of a 19th-century seafaring community, to the recently renovated Mystic Aquarium, where you can interact with beluga whales, seals, and dolphins. Old Mystic Village's Colonial-era buildings offer a few delectable seafood eateries, a historical setting, and a plethora of distinctive souvenir shops. There are a few exceptions to the general marine theme of Mystic's attractions: landlubbers might want to visit the Mystic Art Association's galleries and studios, which feature the creations of local and regional artists. Or go to Mystic Pizza for lunch—the restaurant made well-known by the Julia Roberts film of the same name.
Rockport, Massachusetts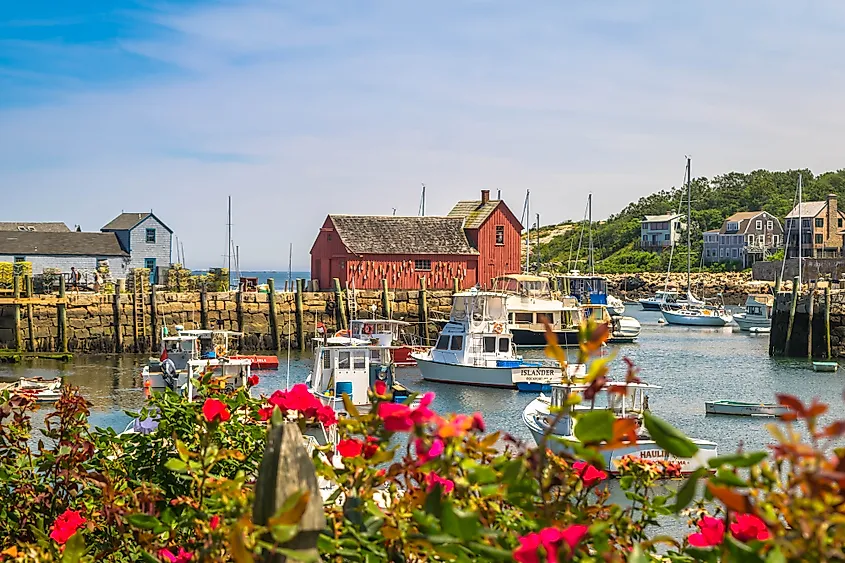 Massachusetts' coast is a unique location. One of the nicest spots to visit in New England is Rockport, Massachusetts, which is still somewhat of a secret. It is a really little, beautiful town. There are many stores and some decent restaurants on Cape Ann, which is just north of Boston. Rockport is the place to go if you're searching for one of those genuinely classic coastal locations and one of the nicest beach towns in Massachusetts. While Rockport is a desirable location all year round, the summer months are the busiest and most lively.
Newport, Rhode Island 
Aquidneck Island's Newport, Rhode Island, is a beach community. Providence, Rhode Island, is located around 33 miles away from the city. Newport, Rhode Island, a historic seaside town famous for its infamous Gatsby-style parties during the Gilded Age, still has a lot to offer current tourists. Overall, Newport is a stunning city that is worthwhile visiting at any time of the year. It's understandable why the region has remained a popular vacation spot for so many years. The city is full of fantastic food, shopping, and boutique hotels, and it has a vibrant past.
Burlington, Vermont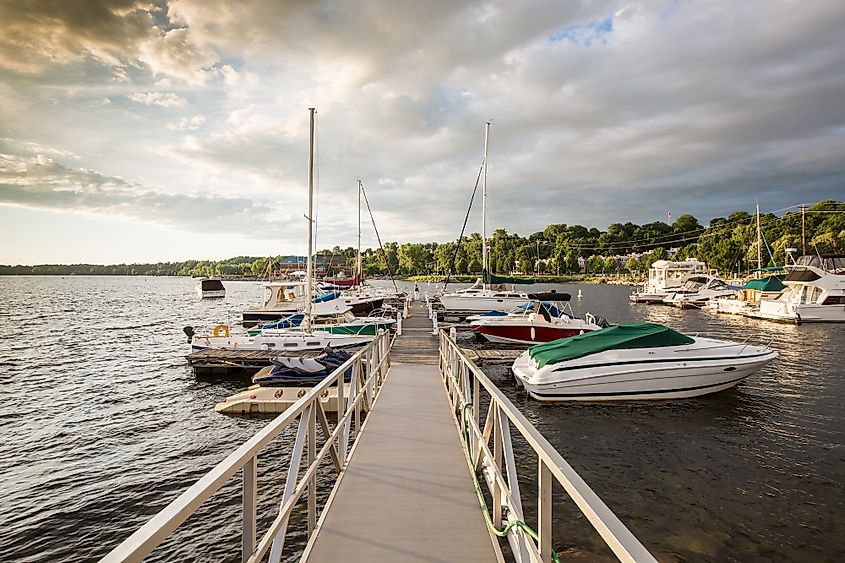 Burlington, which is in northern Vermont, is in a prime location since it is close to lovely Lake Champlain, 30 minutes from lush, green mountains, and 1.5 hours south of Montreal, Quebec. Burlington is a great place to visit all year round in addition to its location. Burlington is a sought-after retreat in the winter as well due to its proximity to Montreal and various ski regions, even if the summer and fall are without a doubt the most popular times to come. Burlington is renowned for its distinct culture and libertarian viewpoints. Here, there is a celebration of live music, art, regional cuisine, and eccentric people.
Kennebunkport, Maine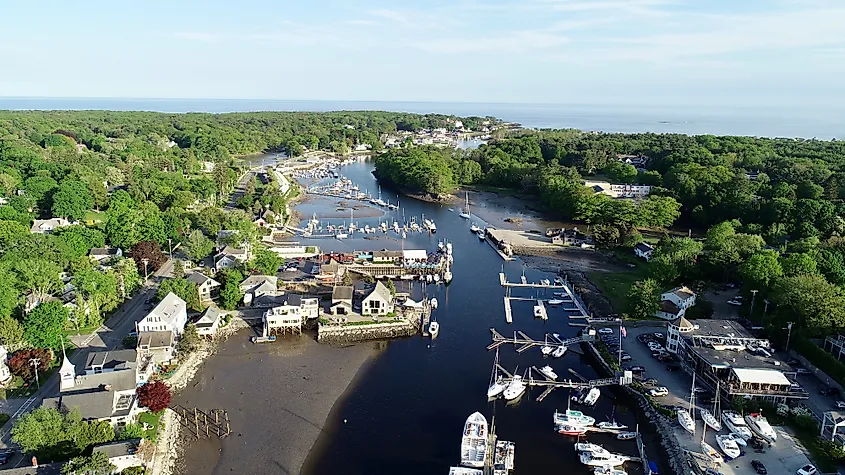 Kennebunkport, Maine, is a seaside community and one of the most stunning destinations in all New England to visit. The town's hub, Dock Square, is home to many stores, pubs, cafes, and restaurants. There are several great locations to pick up mementos, like The Candy Man, where you can get a variety of handmade sweets. Additionally, Beach Grass offers seaside décor with a New England flair. Kennebunkport is a vacation spot where people can visit all year long and have a ton of fun. Visitors frequently return to Kennebunkport throughout the year to take advantage of everything it has to offer because there is so much to do and see.
Finally, there are breathtaking locations everywhere you turn in the New England region of the United States. The peak travel season, which runs from late May to early August, is the ideal time to visit the New England region. Making memories will be your next step once you've decided where to go.