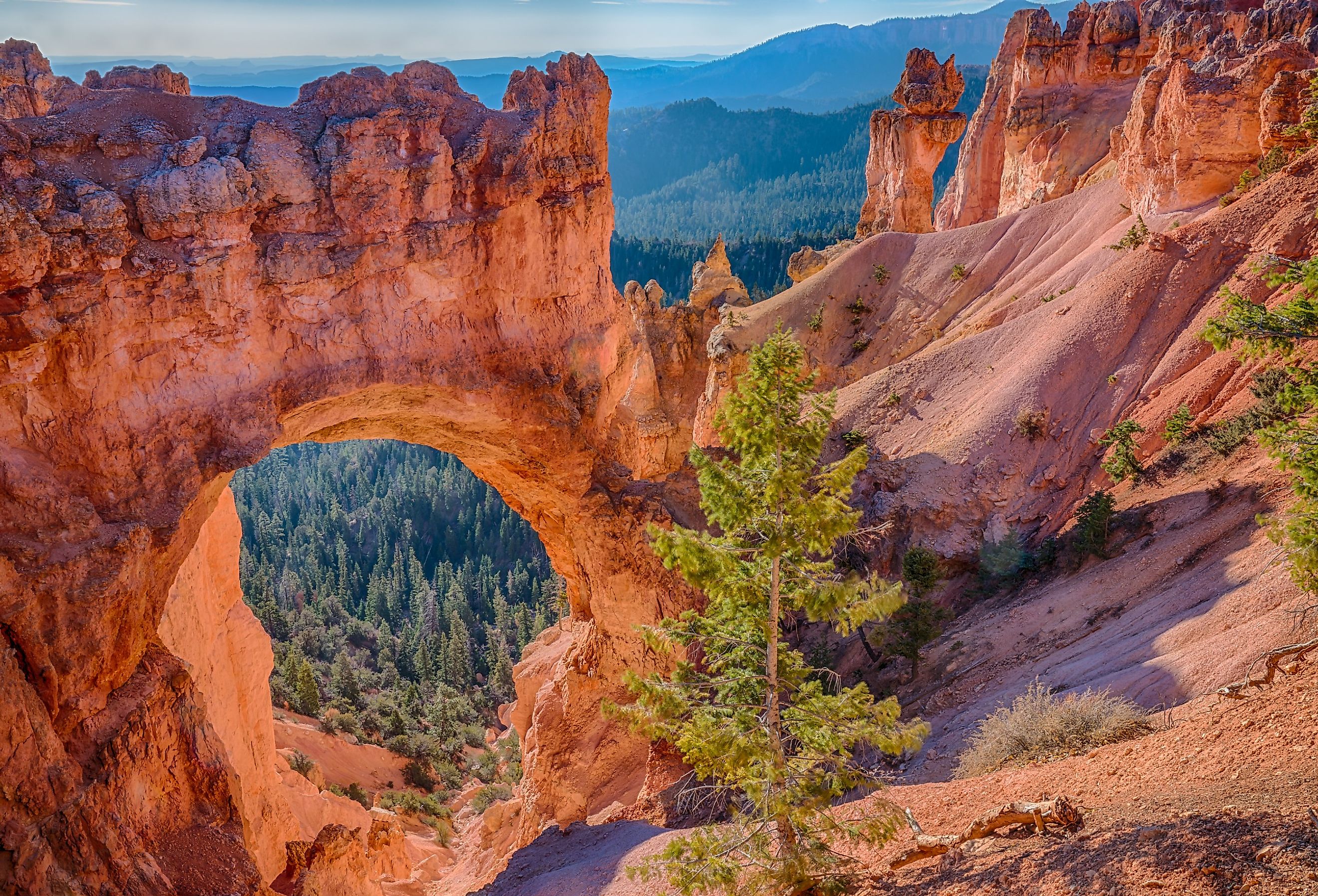 9 Ideal Destinations For A 3-Day Weekend In Utah
Utah is a hiker's paradise, abundant in national parks and hiking trails, encompassing major geographic areas, such as the Rocky Mountains, the Basin and Ridge Region, and the Colorado Plateau. That said, Utah houses more than breathtaking scenery and outdoor adventure. The state also features a variety of big, exciting cities and charming small towns, with plenty to enjoy year-round. Wherever you end up in Utah, you can enjoy all the state has to offer, including enticing downtown streets, vast rivers, and enchanting trails. Depending on what is on your bucket list, there are a number of destinations in Utah to pique your interest.
Park City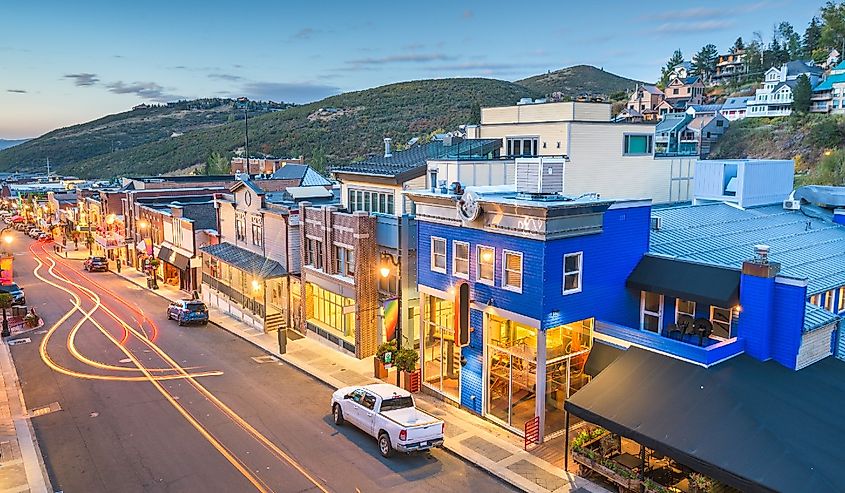 Framed by the Deer Valley Resort, Park City Mountain Resort, and the Wasatch Mountain Range, Park City is well known for its ski slopes and winter appeal. With the two major resorts, housing 17 slopes, 14 bowls, 300 trails, and over 35 kilometers of lifts, Park City is a popular destination during the cooler months. In summer, the Fourth of July parade and the Labor Day parades make for fun and exciting celebrations, though cycling, camping, and hiking are all popular in the area as well. One of the most popular attractions is the Sundance Film Festival, bringing in film fanatics and celebrities from all over.
No matter what time of year you visit, be sure to wander the downtown streets, admiring the 19th-century architecture, exploring the local shops, and enjoying a bite to eat at one of the independently run restaurants and bars.
Moab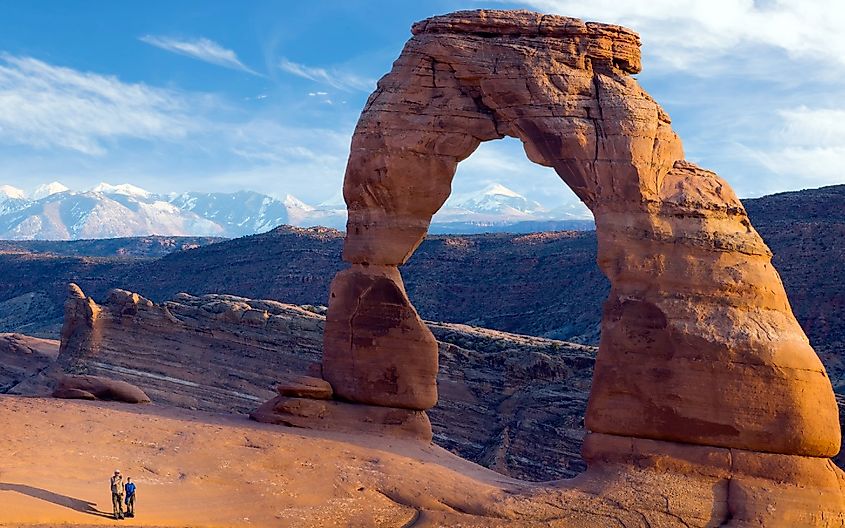 Known as the gateway to the breathtaking red rock formations in Arches National Park, Moab is a charming resort town that boasts more than unparalleled natural beauty. Discover over 2,000 sandstone arches within Arches National Park, or camp out and stargaze in Canyonlands National Park. Spend some time on the Colorado River, wading through the clear waters on a relaxing afternoon, or rafting on a whitewater adventure.
Within the town's lines, discover archaeological artifacts from when dinosaurs roamed the earth in the Museum of Moab, and then find tracks of the prehistoric creatures at Bull Canyon Overlook and Copper Ridge. After exploring the beauty and history of the area, wander the main streets and find a collection of restaurants, microbreweries, and shops.
Salt Lake City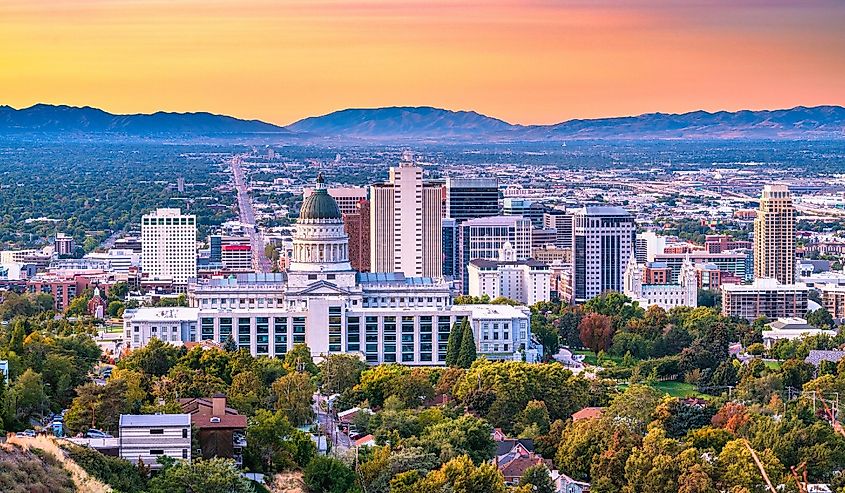 Salt Lake City is the capital of Utah, merging the excitement of outdoor adventure with the amenities of an urban location. Situated near the Great Salt Lake, the city boasts access to water recreation, including boating, fishing, and swimming, but it is also an ideal location for birding as many migrate in the area. If you forget to bring a swimsuit or love to shop, check out City Creek Shopping Center, which houses over 90 different stores. The food scene is especially impressive to fill you up after a long day exploring, with options ranging from fresh BBQ to fine Italian cuisine. Because of its central location, Salt Lake City is a good stop no matter where you are heading in Utah, whether it is the ski resorts of Park City or the red rock formations of Moab. 
Dinosaur National Monument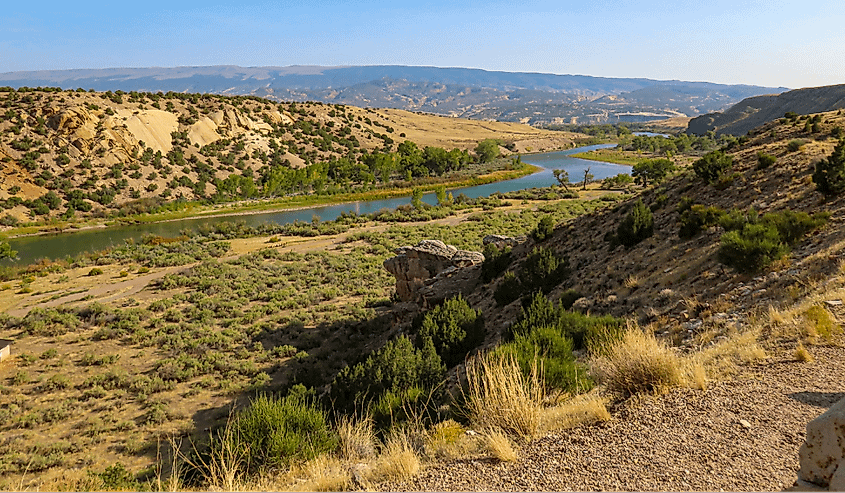 Dinosaur National Monument is a national reserve in the United States and a top destination for dinosaur fans. The area sits on the Colorado and Utah border, with different exhibits in each state. In Utah, find the Quarry Exhibit Hall, where there are over 1,500 dinosaur fossils exposed on the wall of the cliff. Harpers Corner boasts incredible views of the surrounding canyons, while Rainbow Park and Island Park feature acres of western land to explore. Fun activities in the monument include camping, relaxing by the flowing river, and hiking through the scenic landscape. Visitors also indulge in river rafting and boating along the Green and Yampa rivers and, in winter, snowmobiling, snowshoeing, and skiing.
Bryce Canyon National Park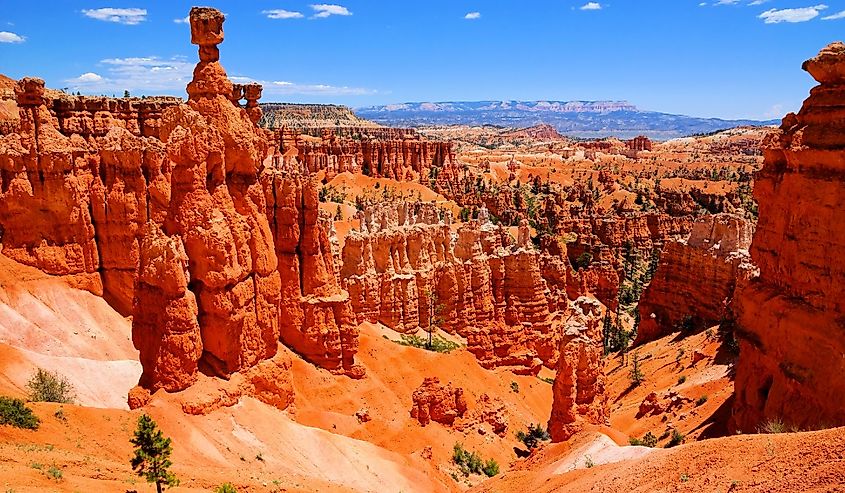 Bryce Canyon National Park is home to the largest concentration of hoodoos rock formations, which are crimson in color and spire-shaped sandstone cliffs that eroded over the years with the help of water, wind, and time. The rock formations are matched in number by alpine trees, creating a dense wilderness that is no ordinary forest. With breathtaking scenery, gorgeous trails, and high-altitude forests, it is no surprise that this national park is the ideal location for camping, hiking, and horseback riding. The picturesque views photograph beautifully, whether visitors consider themselves amateurs or professionals. In winter, skiing and snowshoeing are popular activities. No matter the time of year, gear up and venture into the park's trails for an unforgettable adventure.
Antelope Island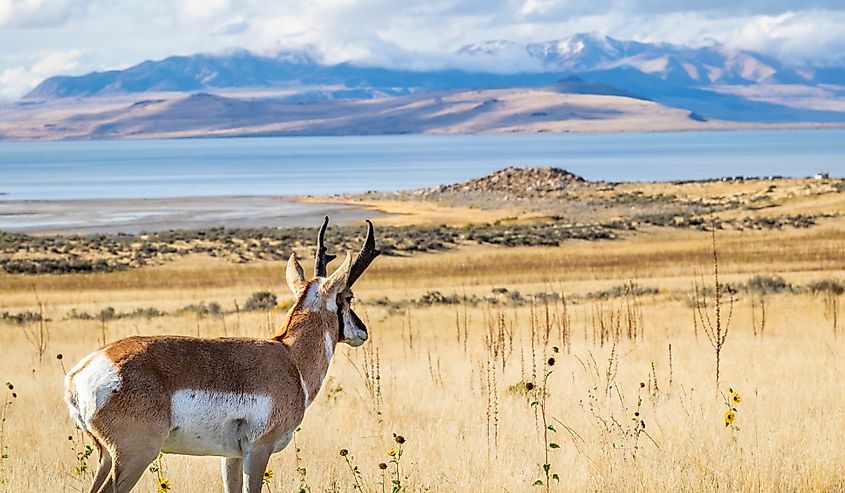 Antelope Island is one of Great Salt Lake's eight major islands, featuring salt pans, glistening waters, and wandering antelope and bison. The island is just 60 miles from Salt Lake, ideal for a revitalizing and relaxing retreat from the big city life. The area houses an abundance of flora and fauna native to the Great Basin, making it a great space to spot wildlife and identify unique plants and flowers. There are over 36 miles of hiking and mountain bike trails for outdoor enthusiasts, as well as the opportunity to rent kayaks and paddleboards to explore the Great Salt Lake. Watch the sunset delve into the reflective waters from Frary Peak and consider camping overnight to stargaze as the area is an internationally-certified dark sky park.
Gunlock State Park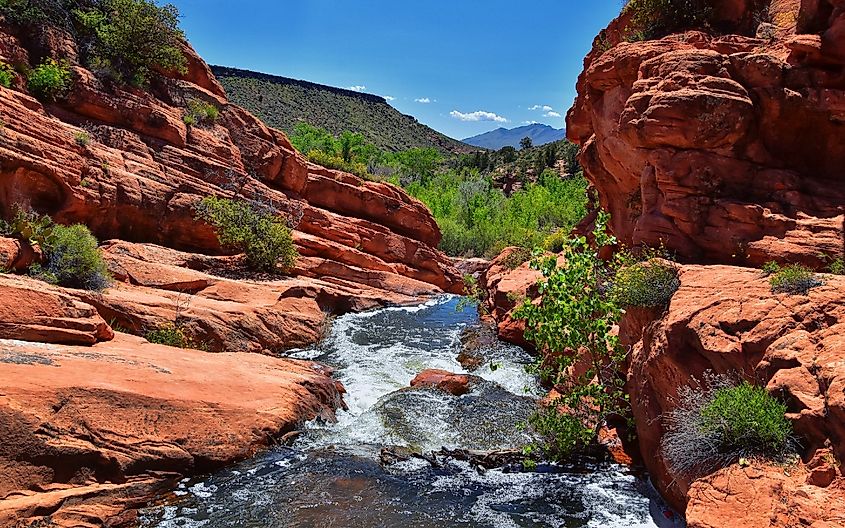 Gunlock State Park is part of the scenic red rock country in Utah, but it is also home to the tranquil waters of Gunlock Reservoir. It offers plenty of room for swimming, boating, and water skiing, as well as fishing for largemouth bass and channel catfish. The rushing waterfalls are one of the most scenic features of the area, ideal for a photo op or refreshing swim. Camping is available all year round, as the mild winters make for an excellent getaway as the shoreline remains sunny and warm. Be sure to roast marshmallows around a campfire, share spooky stories, and wake up early to catch the sunrise in the morning for an extra special memory.
Saint George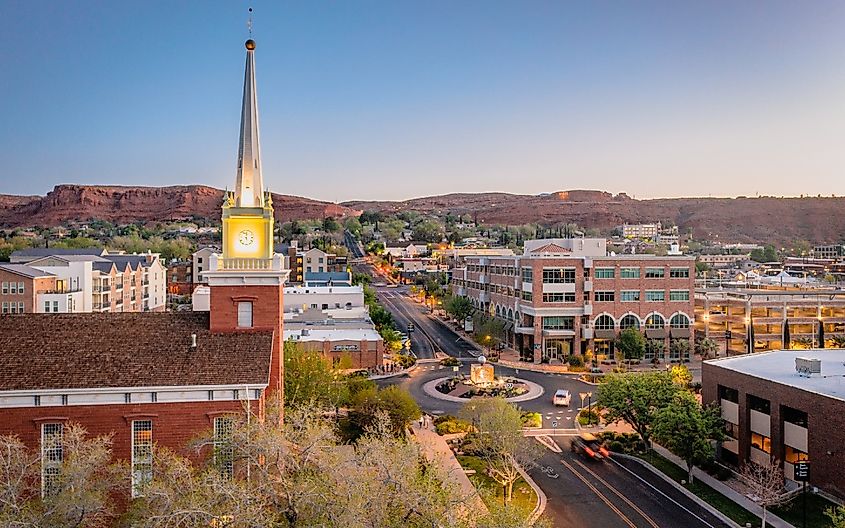 One of the most charming cities in Utah, Saint George is a top destination for travelers, boasting year-round warm weather and plenty to see and do. Visitors wander the downtown streets in search of their new favorite restaurant and enjoy a luxurious stay at the Hampton Inn or the Red Mountain Resort. There are also plenty of spas and golfing ranges for a relaxing and recharging trip.
Surrounding the city is a number of state parks, including Snow Canyon State Park and Sand Hollow State Park, which house trails, dunes, sandstone cliffs, and gorgeous reservoirs for endless fun in the sun. Enjoy activities such as hiking, off-roading, camping, fishing, and boating in the area. Saint George is also just 120 miles from Las Vegas, making for a quick trip to one of the top casino cities in the world!
Springdale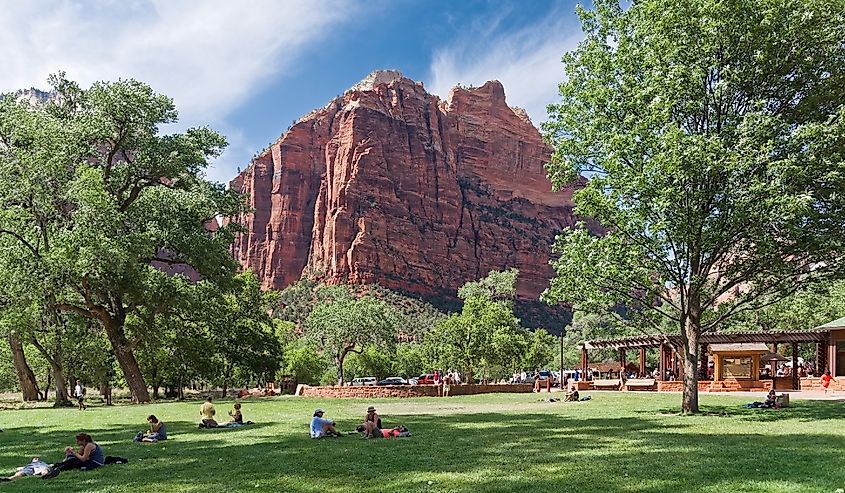 One of the most underrated towns in Utah, Springdale is most famous for its proximity to Zion National Park, painted with lush greenery, breathtaking cliffs, and the picturesque Zion Canyon, which is 15 miles long and up to 2,640 feet deep. Enjoy a scenic stay at Desert Pearl Inn, with the Virgin River just outside and the Zion Canyon as its backdrop. For a more rustic adventure, camp out in the national park or check out the Zion tiny homes, hiking through and immersing yourself in the vast oasis. In town, explore the fine art galleries, locally owned shops, and unique restaurants, where you can truly get a taste of all the area has to offer.
It is no secret that Utah is an attractive and enticing spot to visit, housing some of the natural wonders of the world, including Arches National Park, Great Salt Lake, and Bryce Canyon National Park. Alongside its landscape, there is much to do in each city and small town, making for an excellent three-day vacation soaking up all the state has to offer. After exploring one of these top Utah destinations, there is no doubt you should add the others to your bucket list!