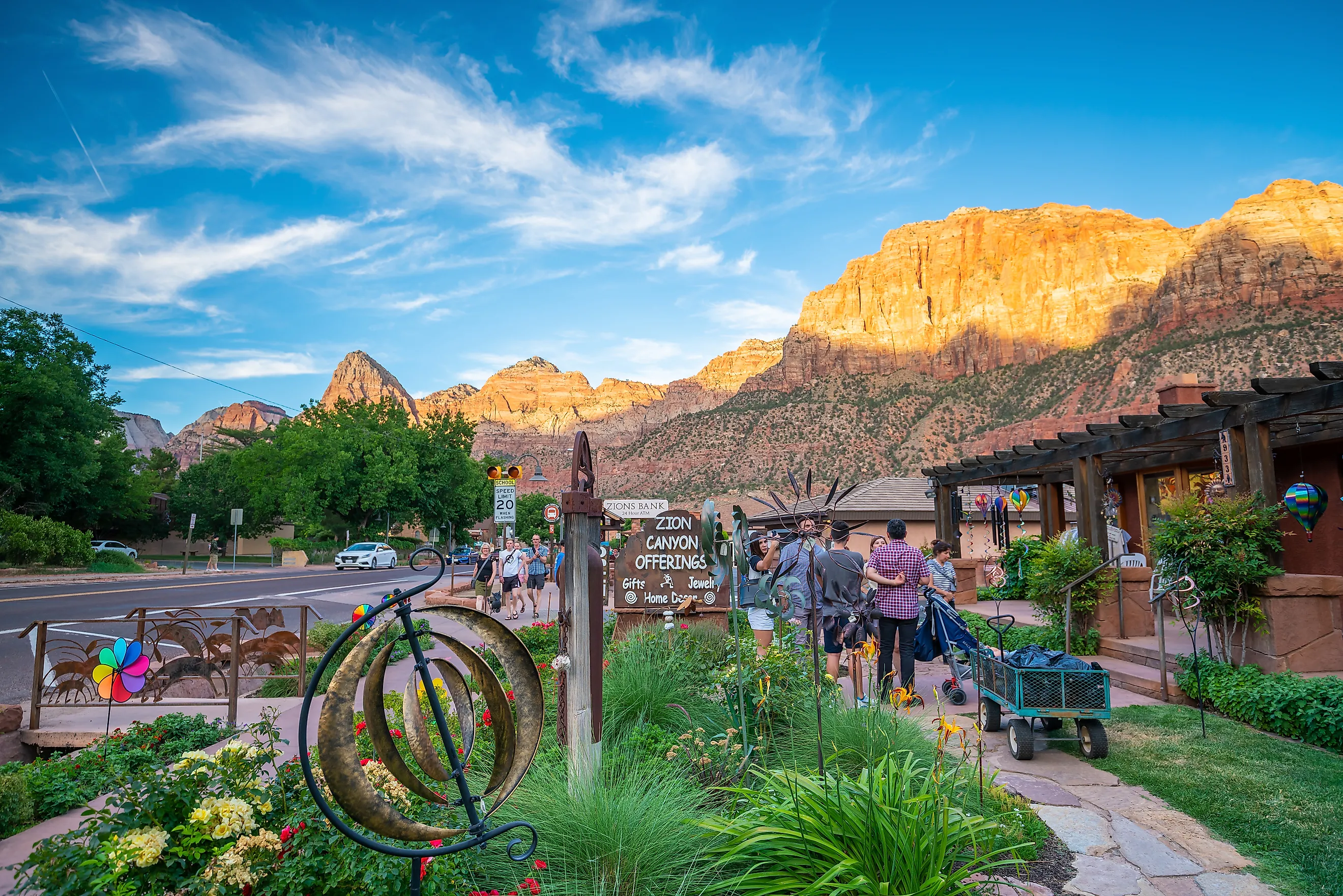 Most Underrated Towns in Utah
Known for its beautiful landscape riddled with National Parks, mountainous regions, and unique canyons, the "Beehive State" is a sight to behold. The diverse geographical features allow for a plethora of tourist destinations and activities such as skiing, snowmobiling, and hiking, to name a few. That being said, with so much to do, many towns in the state often get overlooked. So, to make sure you get the most out of this beautiful state, here is a list of the most underrated towns in Utah.
Kanab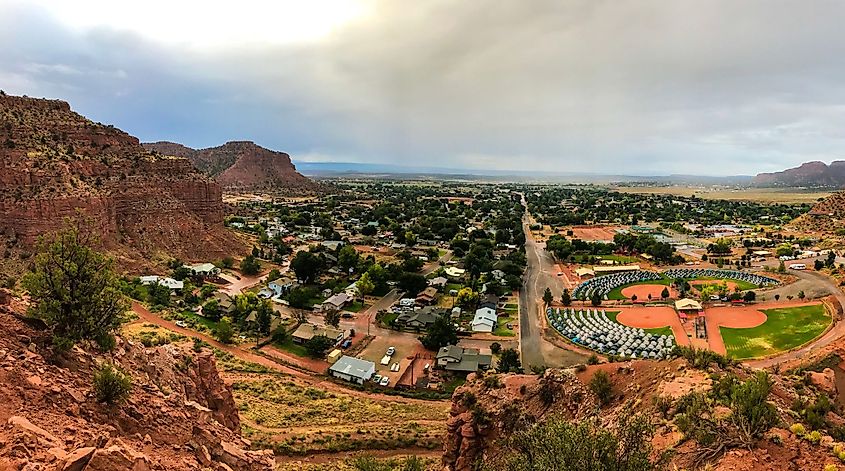 Located along U.S. Route 89 in quite a silent span of land, Kanab is a small city and the county seat of Kane County, Utah. The town is known for its rich history which spans more than a century with the town initially being founded by ten Mormon families in 1870. Initially being Fort Kanab, which was a site for defence against the Indians, the town gradually drew in more people and is now home to approximately 4,900 according to Census estimates. Thanks to this, Kanab has a tight-knit community that emanates a peaceful and quaint feeling as soon as you enter the town. However, while its history and feel may be enticing, what truly makes Kanab underrated is the amount of open land around it and the activities they hide.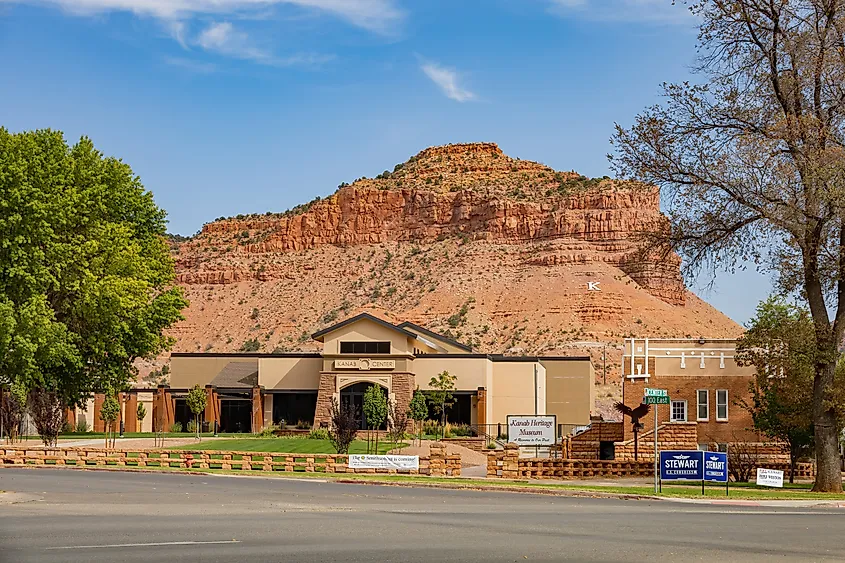 Kanab is nestled within an expanse of unique geographical forms ranging from sandstone walls to green land which provides a view second to none. Here, you can enjoy activities such as hiking in the Buckskin Gulch which is one of the longest and deepest slot canyons on Earth. So, for multiple kilometres, you'll be hiking through a thin passageway for a truly enthralling experience. If you are less of a walking person, you can avoid the hiking trails and take your car down Cottonwood Canyon Road which is a scenic 75 km. route filled with unpaved roads, beautiful sights, and just an overall insight into the state of Utah. So, for nature lovers out there who just want to sit back and enjoy some fun, Kanab is a great town to visit.
Mount Pleasant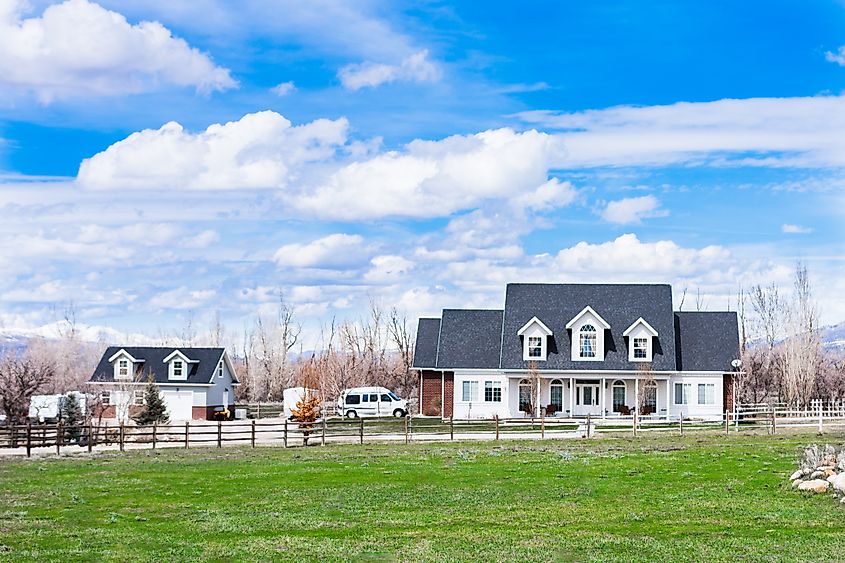 Filled with unique stand-out 19th-century style buildings, Mount Pleasant is a city of 3,260 located in Sanpete County, Utah. Once being quite cut off from civilization, the onset of complex railway systems around the 1890s began a surge of wealth and development for this quaint town. Due to this, the initial influx led the way for large buildings with unique architecture which still stand tall today along Main Street in Mount Pleasant. So, just taking a walk along the city sidewalk can take you back in time through a fresh experience that is reminiscent of the area's journey through time.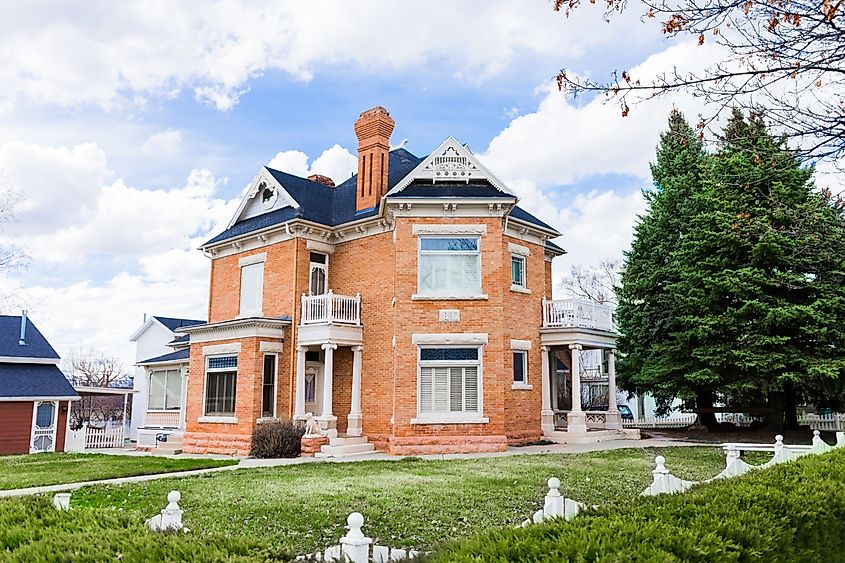 Moving away from the past, Mount Pleasant's decent 7.6 sq. km. area is also home to many fun activities which are often overlooked by tourists in the region. During summer, the city has many food options which are truly unique. For example, restaurants such as Dairy Freez, Terrel's Thriftway, and Main Street Pizza offer a wide range of dishes all known to be great in both taste and price! So, you can always be sure to end your day here with a lovely meal that won't break the bank. On the other hand, when winter comes along for Mount Pleasant, things get even more pleasant thanks to the abundance of winter sports! Whether it's snowmobiling, sledding, hunting, or even snow kitting, the city has it all and you are sure to enjoy the cold months.
Springdale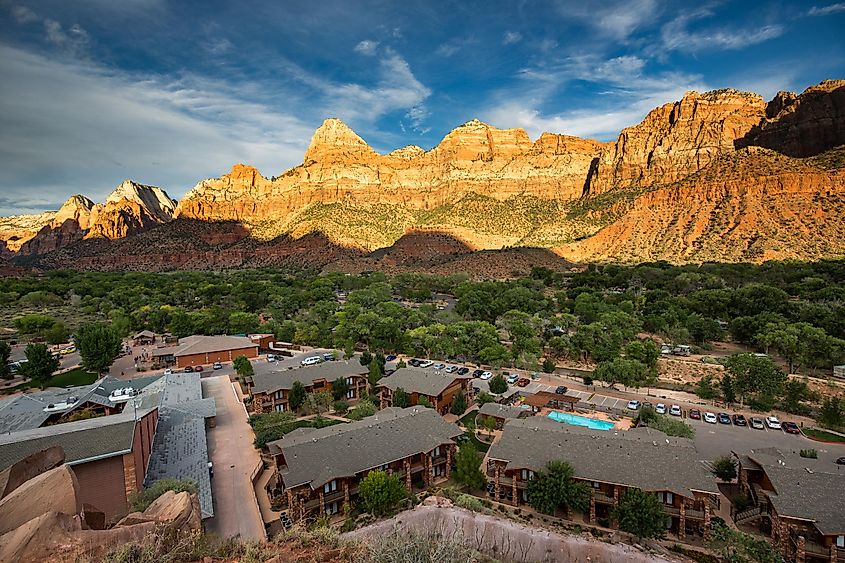 One of the least populated towns on this list, Springdale is situated in Washington County and has a population of fewer than 550 people according to the 2010 Census. However, while the population may be low, don't let this deter you as the city is primarily focused on the tourism industry generated by the nearby Zion National Park. This National Park houses 590 sq. km. of land which is divided amongst luscious greenery, steeping cliffs, and the large Zion Canyon which is an impressive 29 km long and 800m deep. With its massive walls being made of Navajo Sandstone, Zion Canyon and its surrounding arrears are home to a wide range of wilderness activities such as canyoneering, camping, climbing, hiking, and more. Along with this, the assortment of flora & fauna is quite expansive with protected elks, black bears, and even verdant forests for a comprehensive nature experience.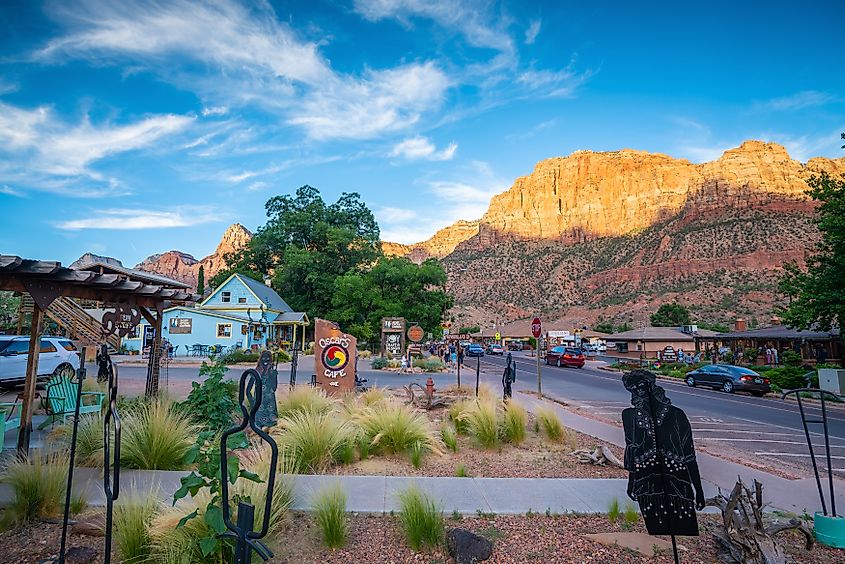 Once you have spent your day travelling around the beautiful park, Springdale is a great place to slow down and take a rest to start off your next day of exploring. Moreover, while the town may be quite small, downtown Springdale has quite a few fun things to do. This includes restaurants with great local food, many artistic shops, art galleries, theatres, and much more. So, if you want to take a day off and relax in one of the many cosy inns, you can easily watch a theatrical or enjoy some tasty meals within the city itself.
Moab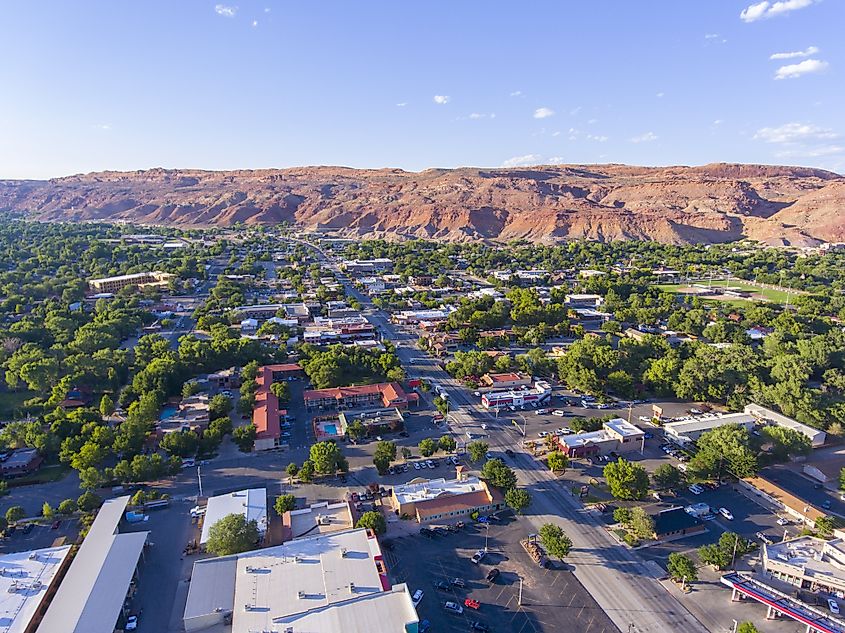 If you are looking for dramatic scenery while still finding something underrated, Moab is the town to visit. The largest city in Grand County and also the county seat, this town is home to 5,366 people and is a premier location for tourism, yet still quite underrated. Similar to Springdale, Moab is also popular due to its vicinity to the Arches and Canyonlands National Parks which when combined, have a total area of more than 1,500 sq. km. This is an immense amount of natural and protected land wherein you can find everything from large canyons, to mesas and even rivers like the Green River. Parallelly, with so much natural space, the list of things to do is also nearly limitless as every natural activity you can think of is possible within these beautiful parks. That being said, one premier set of geographical formations that attracts many people near Moab are the 2,000-plus natural sandstone arches present in Arches National Park which are truly a sight you won't find anywhere else in the world.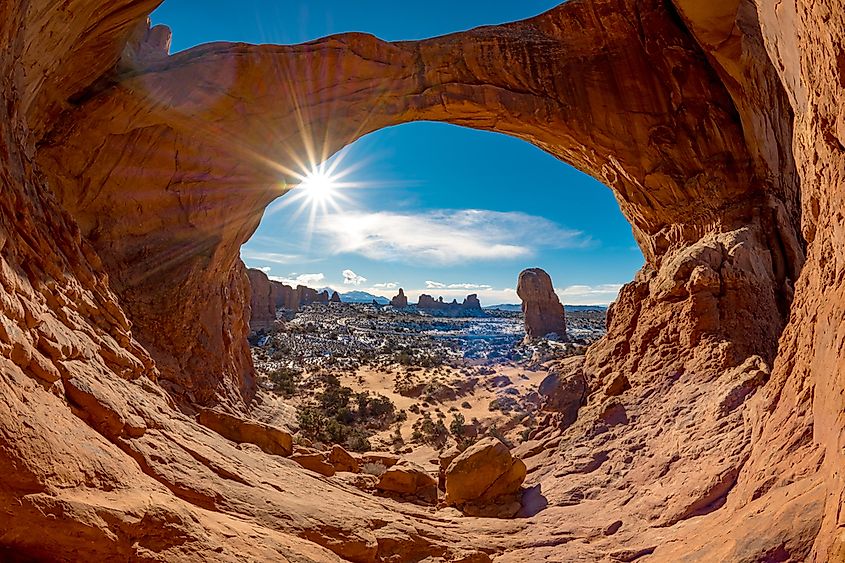 Coming back into the city from these parks is often a surprising experience for people as there is still much to offer within the 12.5 sq. km. city area. Having once been a mining town for uranium and vanadium, there are many historic buildings in the area such as Atlas Uranium Mill which give visitors a view into the past. Apart from this, Moab is also the sire for a famous LGBT Pride Festival which happens every year and is known to attract thousands of people for a fay of inclusive enjoyment and awareness. So, all in all, Moad is a great place for the nature lover who truly wants to enjoy some peace and quiet while looking at some of the most beautiful landscapes in Utah.
Heber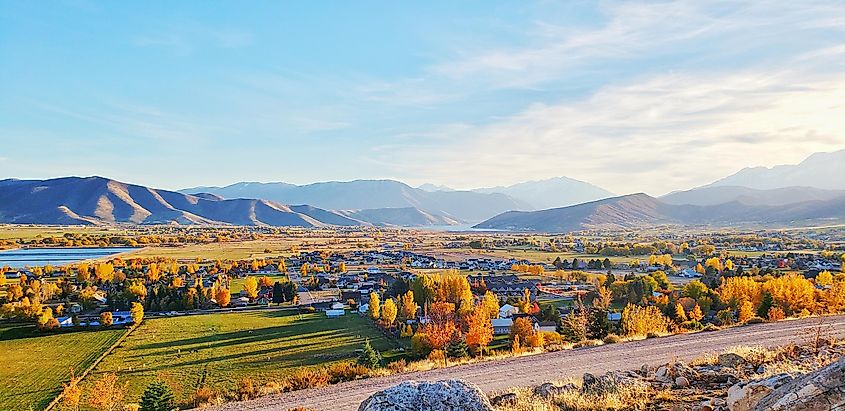 Since its incorporation in the mid-1800s as a ranching and dairy farming city, Heber grew into a tourist destination and is now home to many unseen and amazing activities. The city itself is home to more than 11,000 people and the county seat of Wasatch County, making it one of the larger cities on this list. That being said, while many people may know of Heber, it is still comparatively underrated when you consider how much there is to do within the 23 sq. km. city. Most prominently, when it comes to sports and adrenaline-filled fun, you can do everything from hunting and golfing to off-roading and fishing. While those are some summer activities, the winter sees a new side of Heber with some famous downhill slopes known for amazing snowboarding, skiing, and even snowmobiling. So, no matter what, you'll surely have fun in Heber.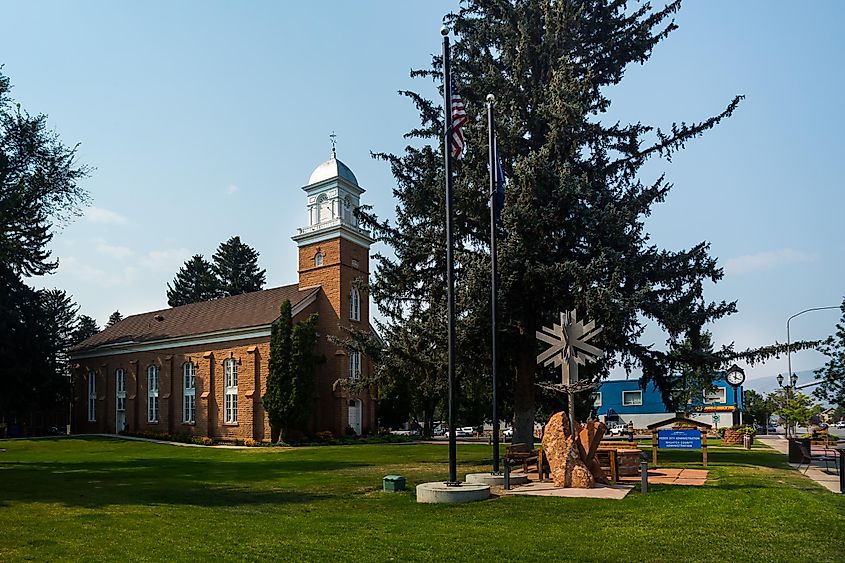 Slowing down the pace and reducing the adrenaline, there is also a lot of peaceful and natural beauty to explore in the city. For example, the nearby Uinta National Forest boasts a large assortment of unique ecological features which is why it is a preferred tourist spot in the region. Similarly, Jordanelle State Park is a must-visit with its beautiful springs, bird-watching cliffs and scenic views which are sure to get you the best photographs! If you do manage to get through all of this, Heber also has some great food spots to end the day such as Back 40, a ranch house grill known for its healthy yet delicious food. With all this and easy connectivity via Route 40 and Route 189, Heber is a great tourist spot for anyone in Utah.
Midway
Within Northwestern Wasatch County in Utah, Midway is a quaint city of nearly 4,000 people which often goes under the radar when it comes to places to visit. That being said, little do people know, they are missing out on the "Switzerland of Utah." Situated alongside the Wasatch Mountains, the town offers an incredible view of the massive peaks which is truly a sight to behold. Along with this, when winter comes along, the cold winters see these mountains with snowy peaks, reminiscent of those found in the Alps of Switzerland. So, if you are out seeking natural beauty of this kind, Midway has what you want. In addition to the mountains themselves, the surrounding area is encompassed by the Wasatch Mountain State Park which offers thousands of sq. km. of natural land wherein you can explore, snowmobile, camp, ski, and basically anything that needs some natural space.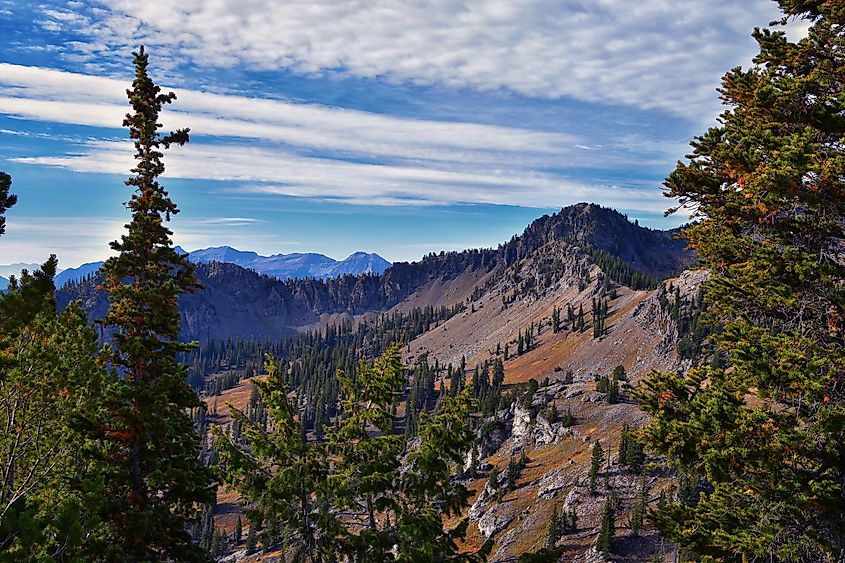 Moving further into the city of Midway itself, you are sure to find loads of things to do, places to stay, and even sights to see which are often underrated by tourists in Utah. For example, Midway Corner in the city is a Burgermeister Restaurant which is known for staying true to its hospitable roots. So, you can spend a lovely family evening indulging in the amazing Short Rib, Ravioli, and other delicacies of this cabin-like establishment. Similarly, if you are one for Italian cooking, look no further than Cafe Galleria which pulls in a New-York style Italian Cafe vibe to this small town of Utah with some amazing woof-fired Pizza!