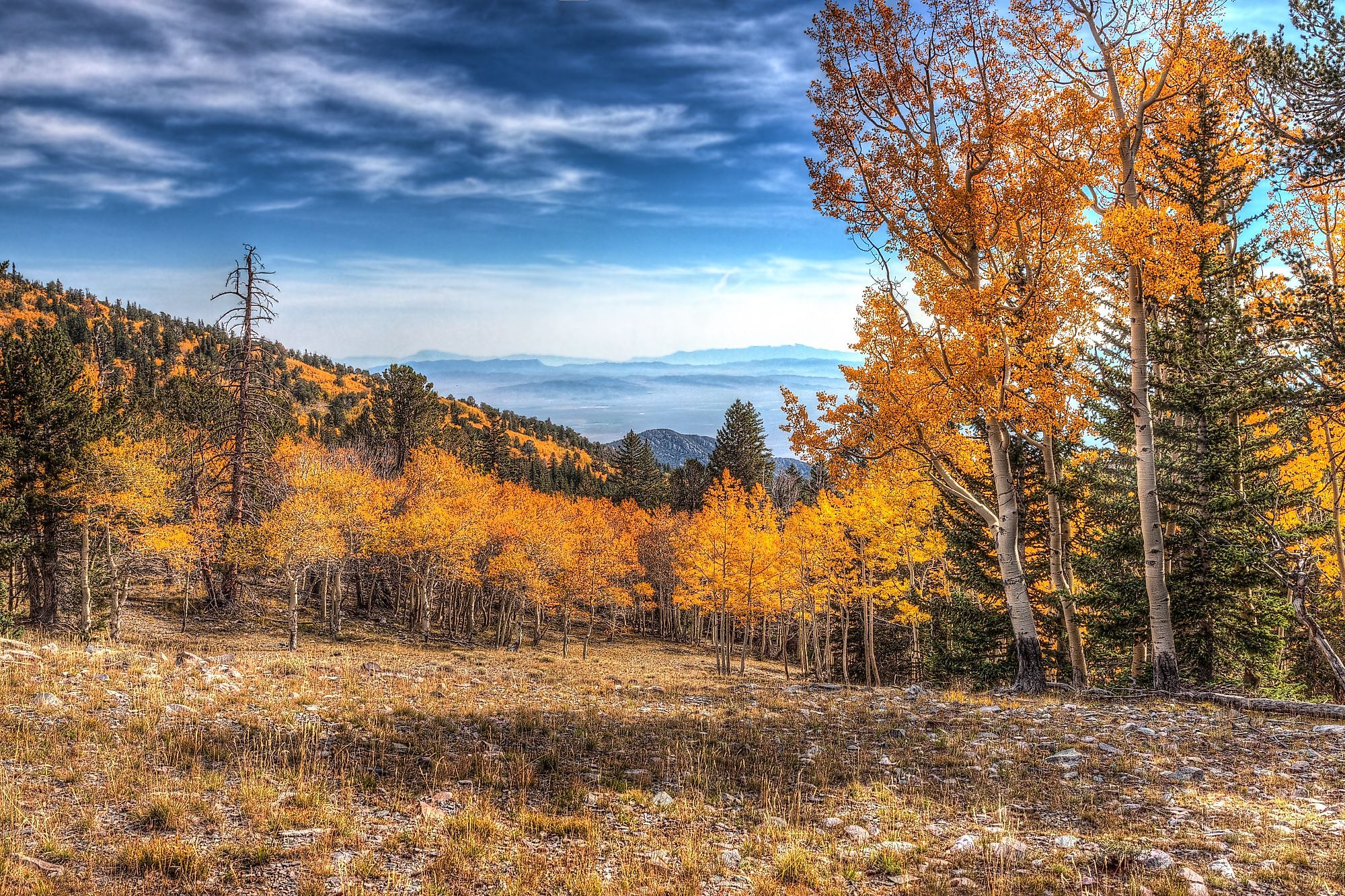 Great Basin National Park
The Great Basin National Park is a hidden gem of a park located in the desert of Nevada, United States. It covers an area of 312.3 sq.km near the eastern border of the state. The Great Basin Park is distinct for having both high elevation and low elevation landscapes. Mountain peaks and rock caves are among the most popular tourist attractions. Though impressive, the Great Basin is considered one of the less-known or less popular National Parks, with an average of 100,000 to 150,000 visitors per year compared to the more famous parks which can receive millions of visitors. This makes Great Basin an ideal spot for outdoor enthusiasts looking for something a little more remote, where they can get away from crowds and soak in nature in peace.
History 
Great Basin National Park gets its name from the dry and montane desert region which lies between the Sierra Nevada and Wasatch Mountains and is called the Great Basin.
The Park was officially established in October 27, 1986, but has a long history of human settlers, from Mormons, ranchers and farmers, to Native Americans and indigenous peoples. Great Basin National Park also includes the Lehman Caves, which gained protection far earlier, on January 24, 1922. Once the surrounding area gained National Park status, the two regions were merged under the new jurisdiction.
Geography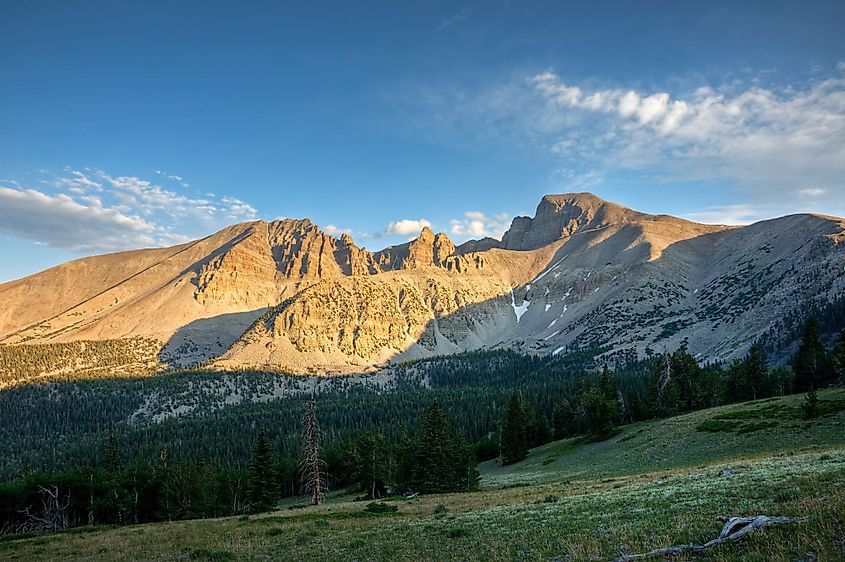 The landscape of the park is a desert basin, with an impressive mountain peak. Wheeler Peak is the tallest summit in the park, and reaches nearly 4,000 meters above sea level and is topped by a large glacier. It is a popular climb for hikers and experienced climbers, however due to the extreme elevation, the trail is considered strenuous, and is best suited only for experienced climbers. Eleven other trails exist in the park, though, that are less difficult and do not traverse the summit.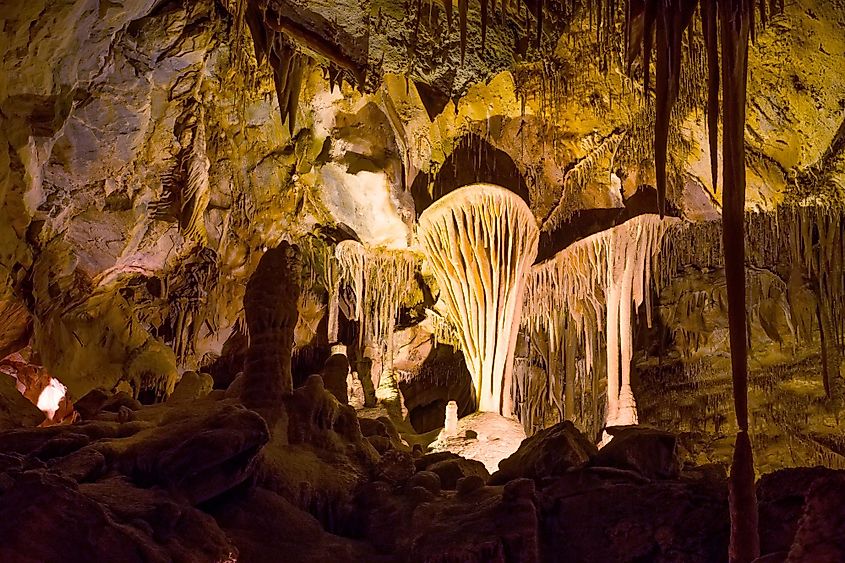 On the flip side to the mountain are the Lehman Caves. These caves are named after Absalom Lehman, who is thought to have discovered them as far back as 1885, but are some 550 million years old. They are mainly made of marble and limestone. The caves remain a popular attraction for visitors, and guided tours can be taken of the low cave tunnels. The caves themselves are full of stalagmites and stalactites, making for an other-worldly maze-like experience. One of the areas highly populated by the cave pillars is known as the Cypress Swamp. Another of the natural attractions in the park is called the Lexington Arch, which is one of the largest Limestone Arches in the Western United States. This natural rock arch sits atop rock terrain creating a perfect doming window view.
Flora and Fauna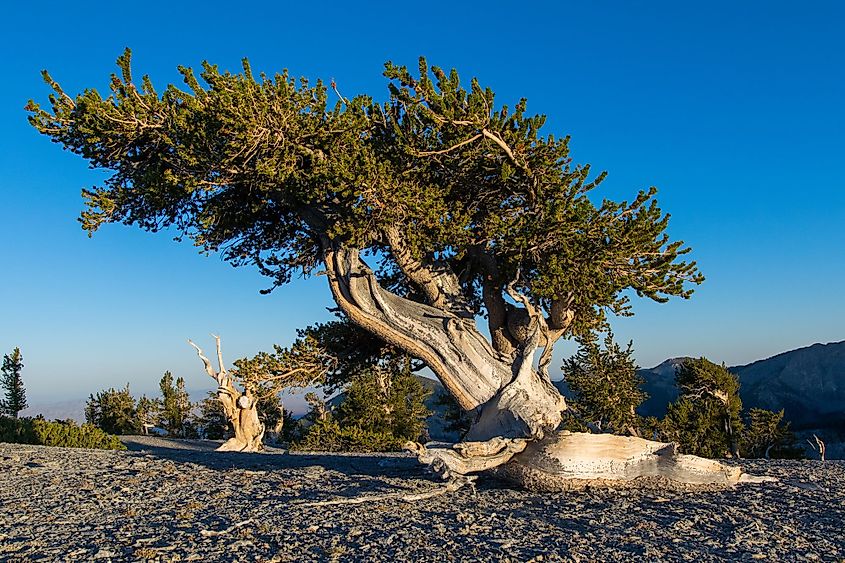 Though the area is a dry basin, it has a large number of plants - some 800 species - and is heavily forested with conifer trees. The lower elevations are dense with plants such as sagebrush, saltbush, single-leaf pinyon, and Utah juniper while higher elevations feature meadowlands and white fir, quaking aspen, Ponderosa pine and Englemann spruce. The park area in general is also notable for the presence of groves of ancient bristlecone pines.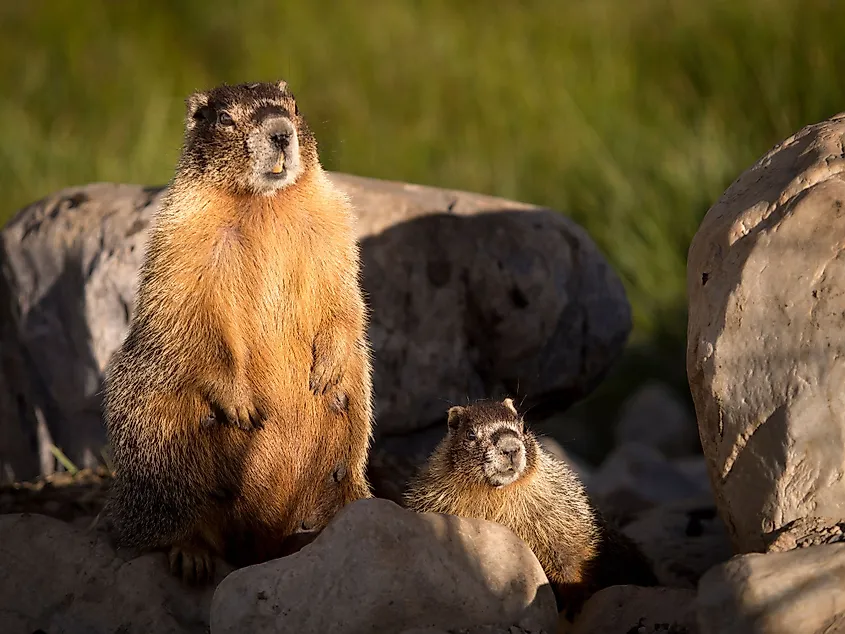 The Great Basin National Park has a large number of animals. Some Sixty-one species of mammals can be found here, as well as 18 species of reptiles, 238 species of birds, two species of amphibians, and eight species of fish. The Lehman caves have a number of insect-eating bat species which thrive in the dark damp environment. Low elevation landscapes have numerous small mammals and rodents, including various types of rabbits such as the pygmy, jackrabbit and mountain cottontail, as well as mice, chipmunks and squirrels. Also present are coyotes, foxes and badgers. The rocky terrain and mountain slopes have a different range of animals such as bobcats, marmots, cougars as well as bighorn sheep, elk and mule deer. Bird species in the region range from Canada geese to bald eagles, hawks, sparrows, swans, barn owls, killdeer, woodpeckers, mallard ducks, wrens, ravens, great horned owls and many more.