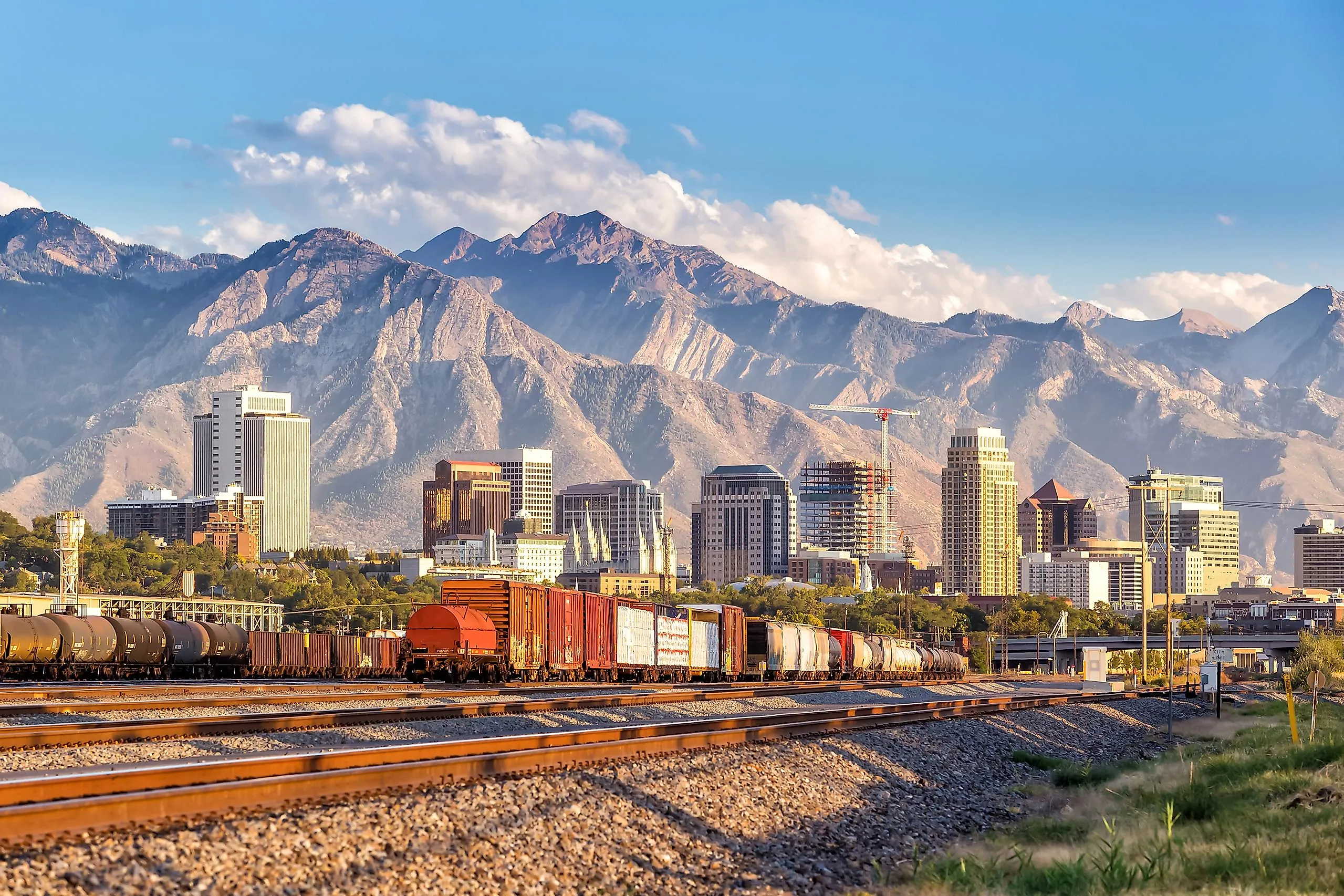 8 Most Charming Cities In Utah
Wedged between Nevada and Colorado, Utah, United States, is a top attraction for vacationers with its natural sandstone landscapes, sculptures, and entertaining activities, like its Sundance Film Festival. It is a state of adventure. Whether you want a hiking adrenaline rush or a night out in the city with delectable pastrami burgers, these eight cities in Utah are sure to charm you.
Salt Lake City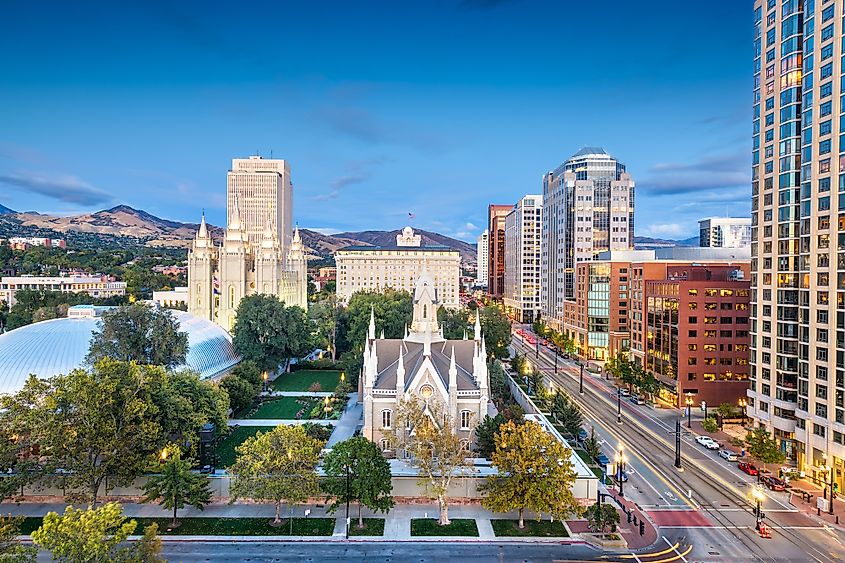 When people think of Utah, they most often think of Salt Lake City, the biggest city in the state with a population of 199,153. Salt Lake City is modern but also boasts mountains, diverse culinary experiences, and brewery tours. There is something for everyone. The mountains you see in Salt Lake City are a part of the Wasatch Range and offer tourists many recreational activities. If you want to take some time to explore the range, then visit Arches National Park, which is only 33 minutes away from the city. It has over 2,000 naturally made stone arches. Back in the city, book a night at the Grand American Hotel. The hotel has a spa, restaurants, and different room packages. Next, fill your time at Hogle Zoo and view animals from the African Savannah and Asian highlands.
Lehi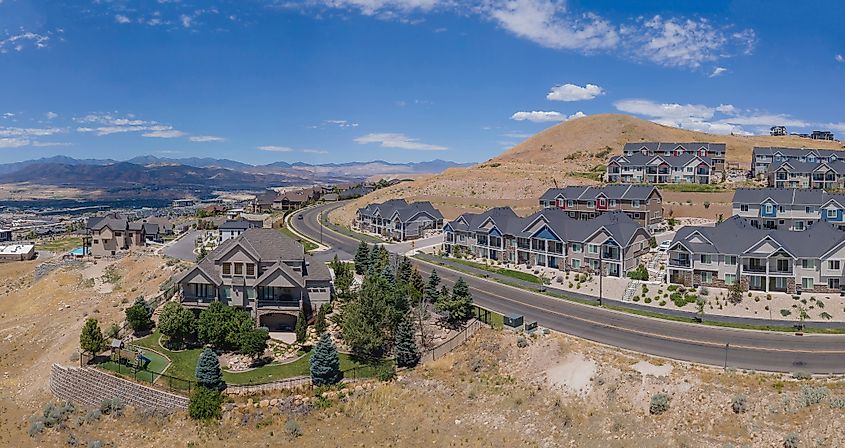 Discover a city alongside Dry Creek Lake and bask in the ultimate nature experience. Lehi offers much for the great outdoors and even has a Dry Creek Park, so people can thoroughly explore the local flora and fauna while socializing with family and friends. Currently, recreation activities on the lake are unavailable, as the city is in the process of rehabilitating the area. The project has come to a standstill right now, but in the park, you can enjoy walking trails, picnic areas, and a frisbee golf course. One of the city's top attractions is the Museum of Ancient Life. Remember how Utah has plenty of dinosaur remains? Well, in this museum, travel back in time and learn about the lives of dinosaurs. There are 60 whole dinosaur skeletons and 50 exhibitions.
West Jordan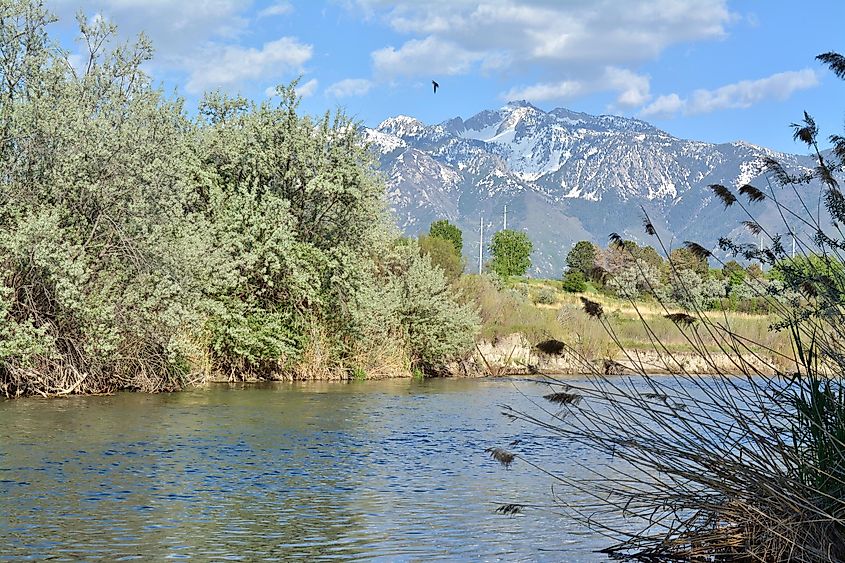 Did you know West Jordan is one of the fastest-growing cities in Utah? Agriculture, running mills, and mining used to keep the community afloat, but now it boasts top attractions like Gardener Village and Conservation Garden Park. Gardener Village offers a unique shopping experience. While it is a mall, it looks more like a village market. With historic Gardener Mill and Silo as its basis, stores include BohoChic Boutique, CF Home Furniture and Design, and Lulu's Boutique. Many stores are small, local businesses, so it is not your typical shopping experience. After shopping up an appetite, visit the restaurants in the mall, like Happy Camper Deli and Bakery. At Conservation Garden Park, take in unique landscapes and explore 5 acres of interactive exhibits.
Provo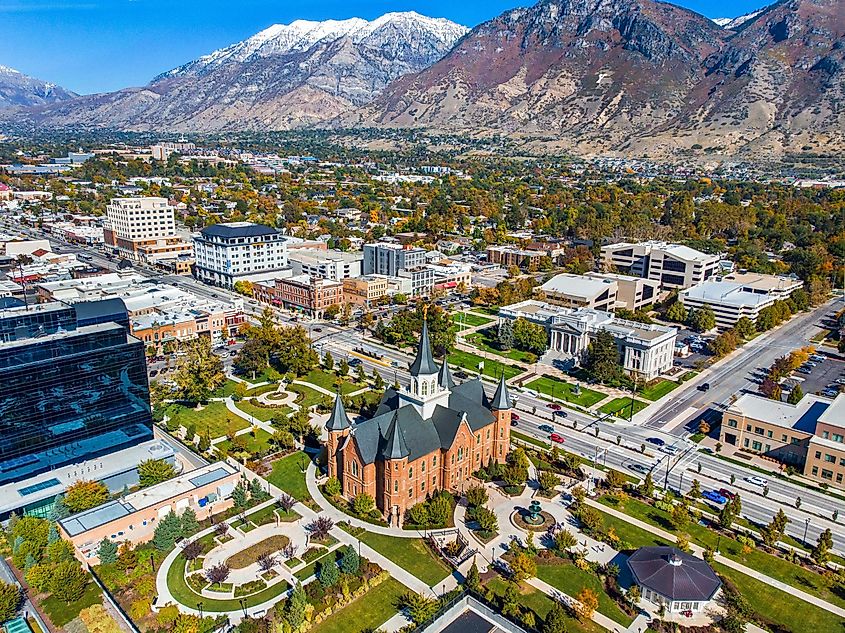 Provo, Utah, is nicknamed "Garden City," which is only fitting as it boasts gardens, trees, and orchards. One attraction you do not want to miss in this city is Provo Canyon. It is a scenic passageway. Travel down it and get access to top attractions like Bridal Veil Falls and Sundance Mountain Resort. Drive through the canyon and admire the massive peaks of the Wasatch Mountain Range and Mount Timpanogos, which rise over 8,000 feet. The city's downtown core boasts various eatery options with foods from around the globe. Indulge in Japanese and Czech cuisines, like domburi at Kazuyo and sweet bread at Hruska's Kolaches.
Sandy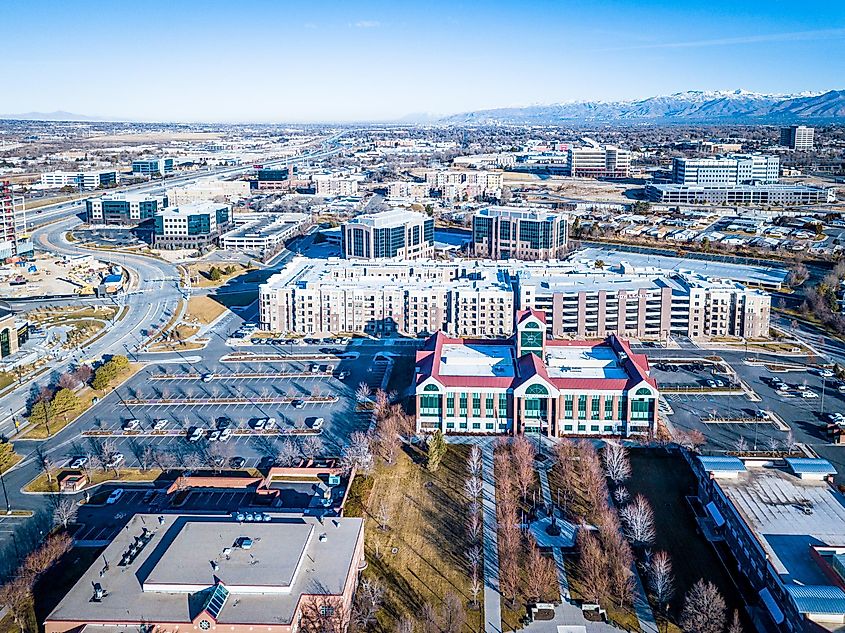 Sandy is Utah's sixth largest suburb city in South Valley and offers a variety of activities for tourists. From nature landscapes to restaurants and shopping, there are many charming experiences to be had. Travel to Sandy in August and see a one-of-a-kind festival, Sandy City Balloon Festival. During the festival, colorful hot air balloons float into the sky and people learn about the mechanisms behind them. Or learn about sea creatures and penguins at Loveland Living Planet Aquarium. See sharks and turtles and learn about aquatic life from different areas of the world, like Asia and South America, and even those local to Utah. For an outdoor adventure, visit Dimple Dell Regional National Park, which contains 644 acres of trails and woods for hiking and biking.
St. George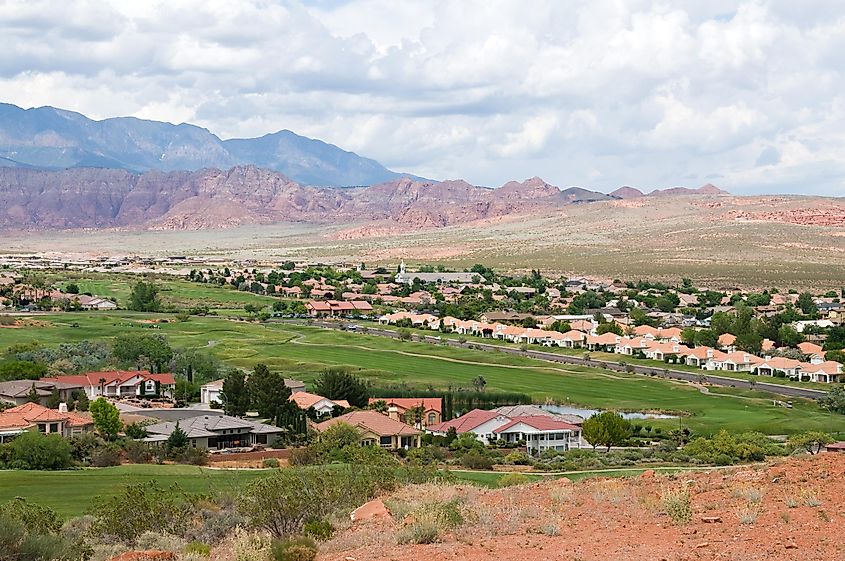 St. George is always a popular summer getaway location, as it is known for its balmy temperatures, golf courses, entertainment, and close access to Zion National Park. It is a 33-minute drive from the city. Many years ago, a river ran through what is now Zion National Park, forging a canyon in its wake. Cream and pink stones climb into the sky, creating a breathtaking view. You can either camp or take a backpacking trip. Some native animals found here include lizards, mule deer, and mountain lions. Fun fact: St. George has been ranked number ten in the ten best cities for families. Kids can follow the prints of dinosaurs at the St. George Dinosaur Discovery Site. At Rosenbruch Wildlife Museum, learn about 300 species of wildlife.
Layton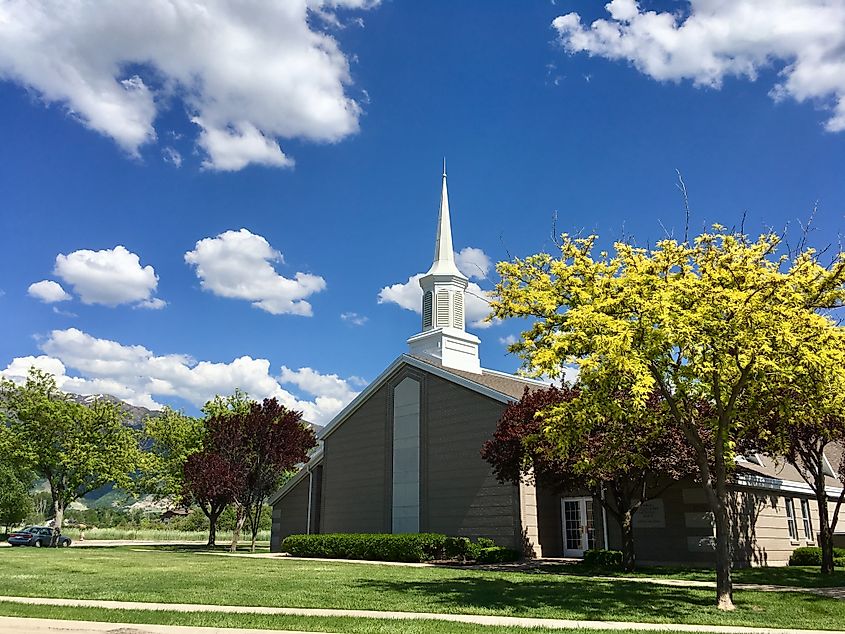 City parks, museums, art, and cultural experiences are just some things to look forward to in Layton, Utah. Let's start with their iconic Heritage Museum, created in 1972. The museum holds artifacts and exhibits that teach people about the city's pioneer past. Some recommended parks to visit in the city include Andy Adams Park, Layton Commons Park, and Legacy Park. In many of Layton's parks, spot Layton Peak or the northern peaks of the Wasatch Mountains. To the south, find Thurston Peak and Francis Peak, and to the north, see Weber Canyon. Take Great Western Trail or Kay's Creek Ridge Trail to get to the peak. Both trails are in the city.
Murray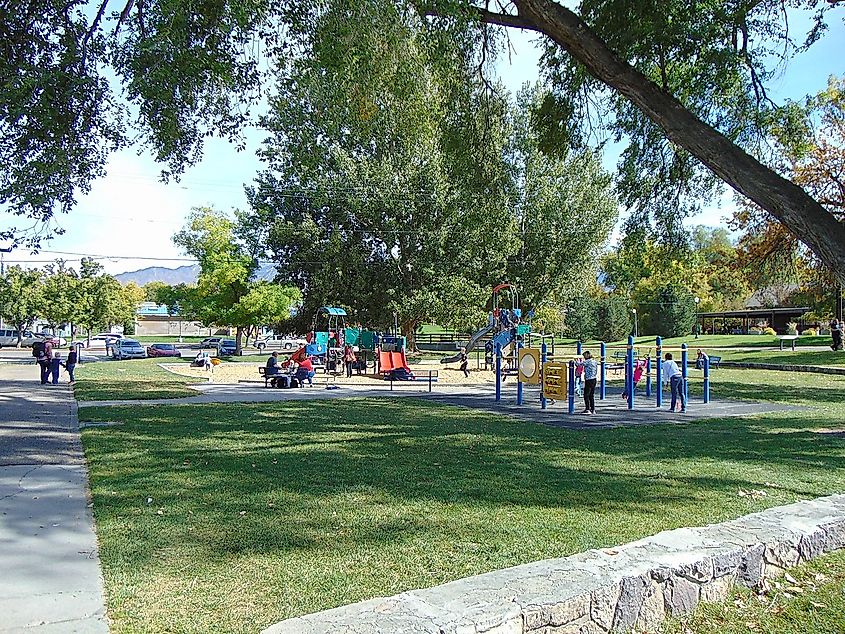 If you want a suburban, quieter city with renowned restaurants and parks, then visit Murrary, Utah. Stop by JINYA Ramen Bar for some authentic Japanese cuisine. Try the chef's special features: Suan-La-Tang Tsukemen and Curry Rice Croquettes. They also have vegetarian and gluten-free options. If you crave Italian, then visit Brio Italian Grille, which serves bruschetta, pasta, and lamb. Why not take your food to go and eat in one of the local parks? Murray is a leader in innovating park and recreation experiences in Utah. Enjoy your meal by the water! Jordan River Parkway separates Utah Lake and the Great Salt Lake. There is a 5-mile paved trail with pavilions to rent.
Utah does not hold all of its charm in sandstone and mountains — it also has an urban, modern scene. Many of the most charming cities boast a rich history, local businesses, national parks, and museums. No matter what your idea of charming is, there is something that will woo you in each of these cities. Which will you travel to?