Utah has five distinct National Parks, which collectively are known as the "Mighty Five". The scenic landscapes, stunning rock formations and distinct climate of Utah has made it a popular tourist destination, and the Might Five play a big role in why visitors love exploring what Utah has to offer. 
The five different national parks of Utah are Arches National Park, Bryce Canyon National Park, Canyonlands National Park, Capitol Reef National Park, and Zion National Park. Collectively, these parks are located in towards the southern end of the state, where canyons, cliffs and sandstone are abundant. Though the overall geological landscape is a common thread throughout, each of these parks offers a distinct experience for nature lovers keen to see what Utah has in store.
Arches National Park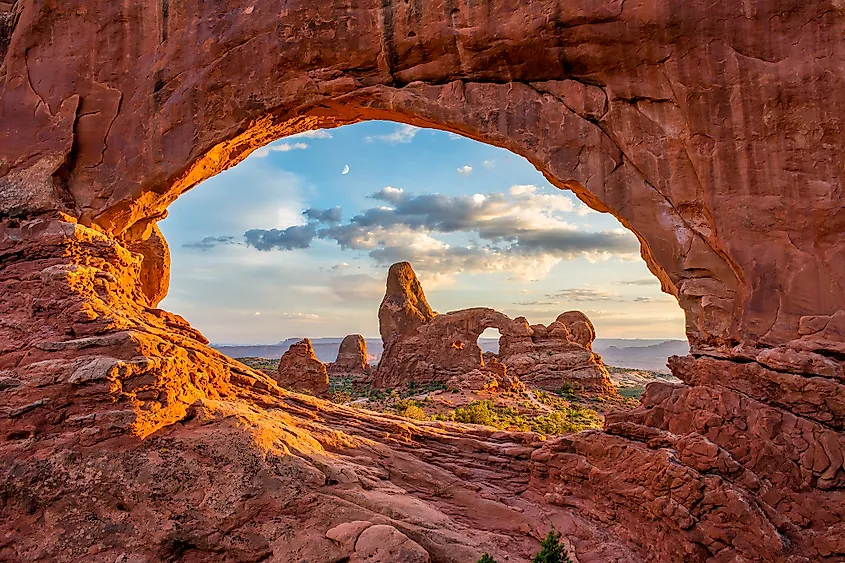 Arches National Park is located in Moab, Utah and is one of the most popular parks in the United States of America. The park is in the northern part of the Moab region and measures an area of 73,234 acres of rock formations, natural arch ways, and desert. This area is most well known for its deep red and rust-colored rock, as well as the sandstone fins and towers which populate the area.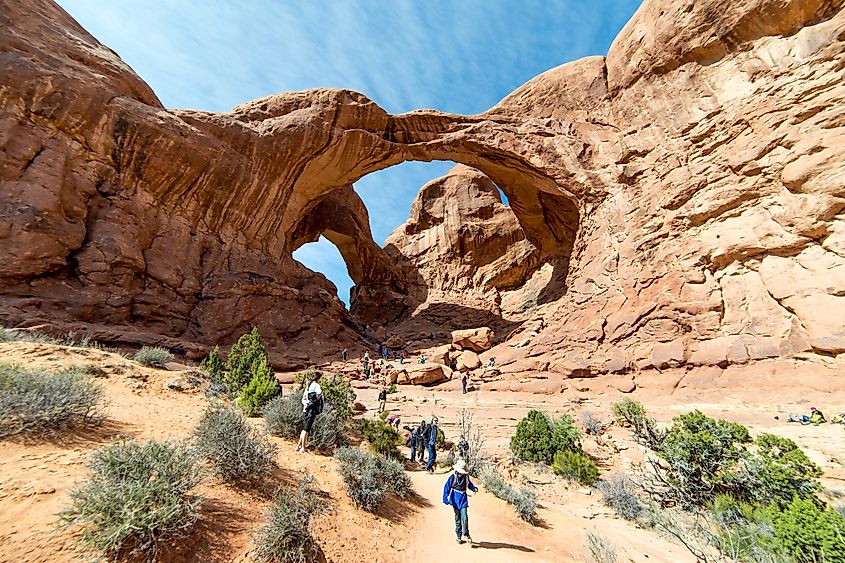 These rock formations were created over thousands of years due to natural erosion. The rock composition in the area is such that certain layers of rock were softer, and thus were worn down by precipitation, waterflow and wind, much more quickly than other parts. Because of this, unusual rock formations have been left behind. Most notably in Arches NAtional Park these rocks take the form of archways and natural land bridges which can be found all over the park. Whether visiting Delicate Arch, Landscape Arch, or the Fiery Furnace, the Arches National Park of Moab is a stunning display of natural geological phenomena you have to see to believe.
Bryce Canyon National Park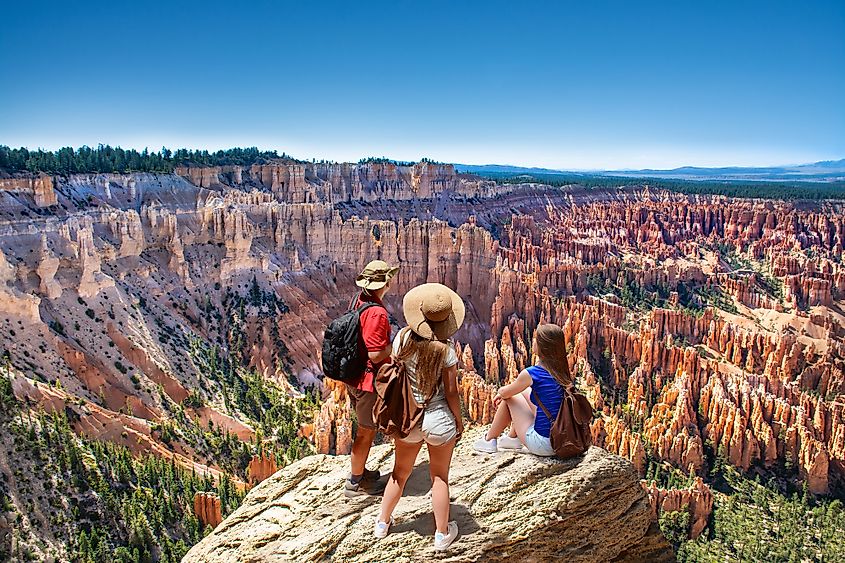 Bryce Canyon is located in Bryce, Utah, which is in the southern part of the state. Like much of Utah, this park also has a large showing of red rock formations, but it is also densely populated with Alpine forests. Because the park is located along the edge of a canyon, it has some of the best sprawling views in Utah. The Bryce Amphitheater, in particular, is a visually impressive basin filled with rock towers and hoodoos. 
Hiking trails are particularly popular in this park, and there are a number of overlook viewpoints along the canyon rim. These include Sunrise Point, Sunset Point, Bryce Point and Inspiration Point.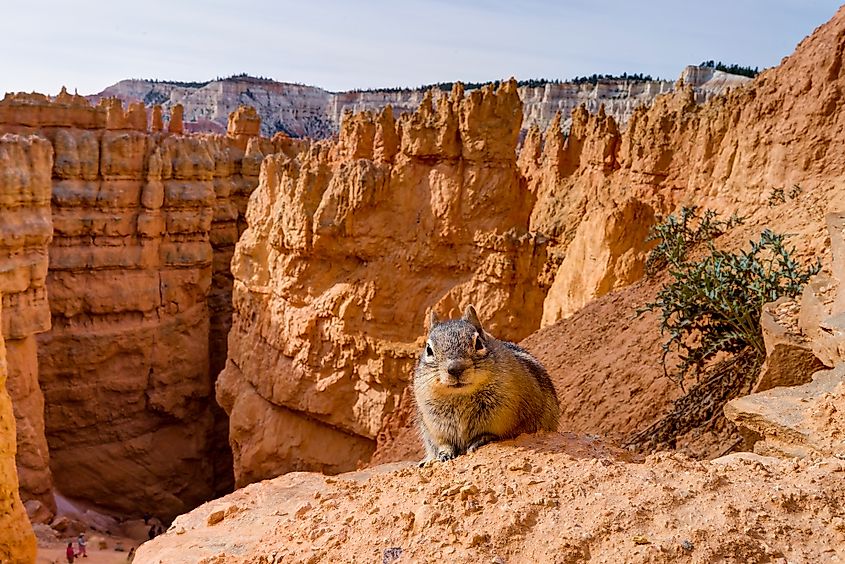 Unlike some other parks in Utah, the park features both forested areas and open vistas, which offer a nice variety for visitors, as well as a range in habitats for anyone hoping to spot some native wildlife. From geologists to nature lovers, to hiking and biking enthusiasts, Bryce Canyon National Park is a paradise of natural rock wonders and stunning canyon views. 
Canyonlands National Park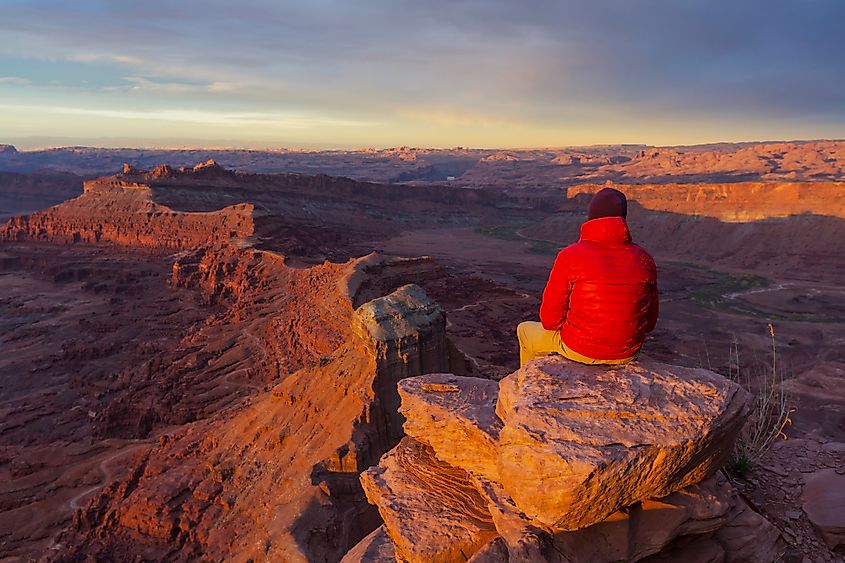 Canyonlands National Park is also located in the Moab region of Utah, in the southeastern part of the state. The park occupies an area of the desert that measures 1,366 square kilometers, making it the largest national park in Utah. This park is known for its tall skinny rock columns known as Needles, and the primary landmark known as the Island in the Sky. This rock-table mesa offers panoramic views of the park and canyons below.
In addition to the hiking trails, views, and rock fields, the park has an abundance of whitewater rapids in Cataract Canyon for adventure seekers and water sport enthusiasts. Or, if history is what visitors are after, the rich stories and human history in the area can be seen through American rock paintings on the canyon walls. In this, the largest of the mighty five, there is something for every visitor to see and enjoy. 
Capitol Reef National Park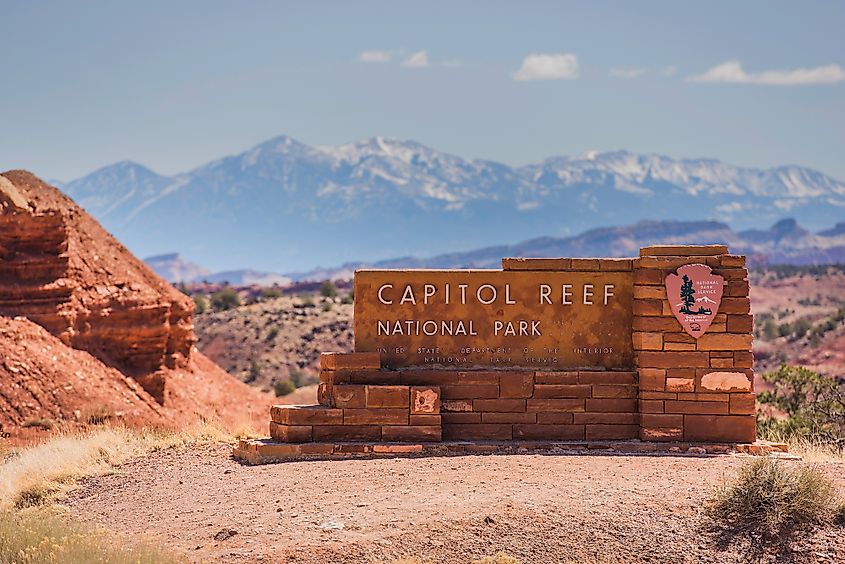 Capitol Reef National park is located in Torrey, south-central Utah. The park is 979 square kilometers of expensive open rock and desert land. This park is unique due to the presence of the waterpocket fold, which is a naturally occurring wrinkle in the Earth's surface, forming a fold like monocline of rock. Similarly, Cathedral Valley showcases towering pointed Entrada Sandstone formations which resemble buildings and spires, much like a cathedral.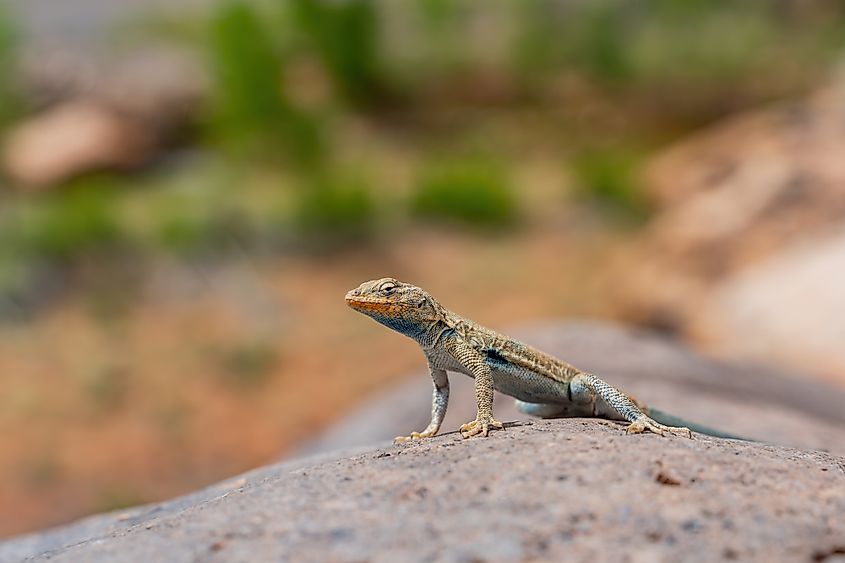 The park offers visual masterpieces from sun-up to sundown. Whether that is the wide open country, flooding cliff faces, sandstone towers or 'international dark sky' stargazing, the park is truly impressive. Over a million visitors come to Capitol Reef each year, and with the abundance of natural beauty, it is easy to see why. 
Zion National Park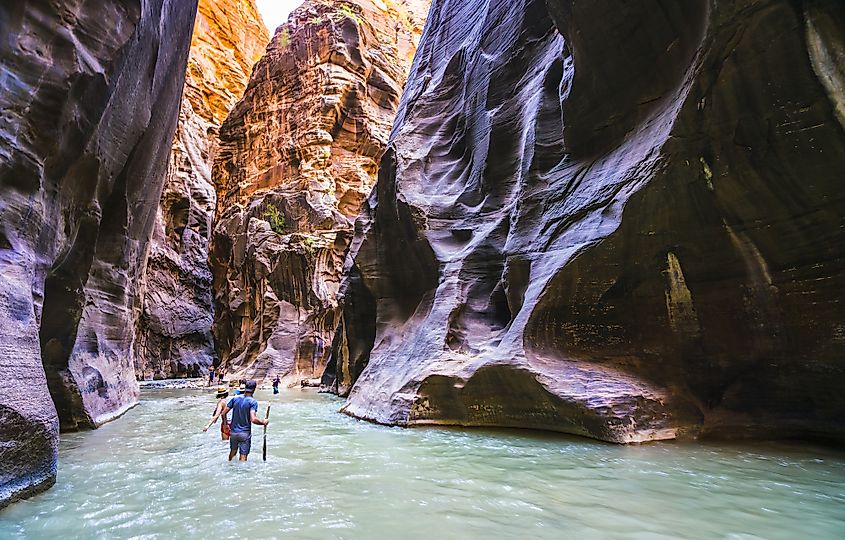 Zion National Park is located in Springdale, Utah, which is in the southwest of the state. Compared to the other mighty five, Zion is richer in vegetation, and has forests, hanging gardens, waterfalls and emerald pools. Though the main landscape is still red rock sandstone, like much of Utah, the presence of the Virgin River provides a strong water source for plants to thrive. 
Still, the mighty canyon which runs through the park is the primary feature of Zion. The valley measures an average of over 600 meters deep, and many visitors choose to hike along the canyon floor. From challenging narrow trails to riverside walks, or even paths that wade through the waters, there are plenty of opportunities for active visitors to explore the changing landscape within Zion National Park.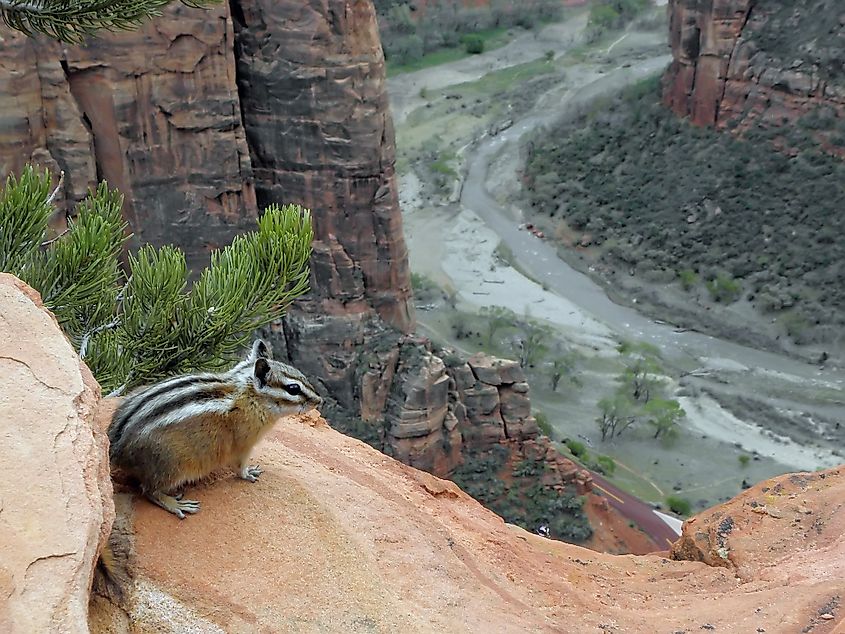 Though all of these Mighty Five National Parks of Utah have a common landscape, featuring the distinct red rock canyons, cliffs, towers, hoodoos and spires, each has something unique and provides a different experience for visitors. Whether it's finding just one to explore, or ticking each park off the list, the Mighty Five of Utah are truly impressive examples of amazing and unusual natural phenomena that have to be seen to be fully appreciated.