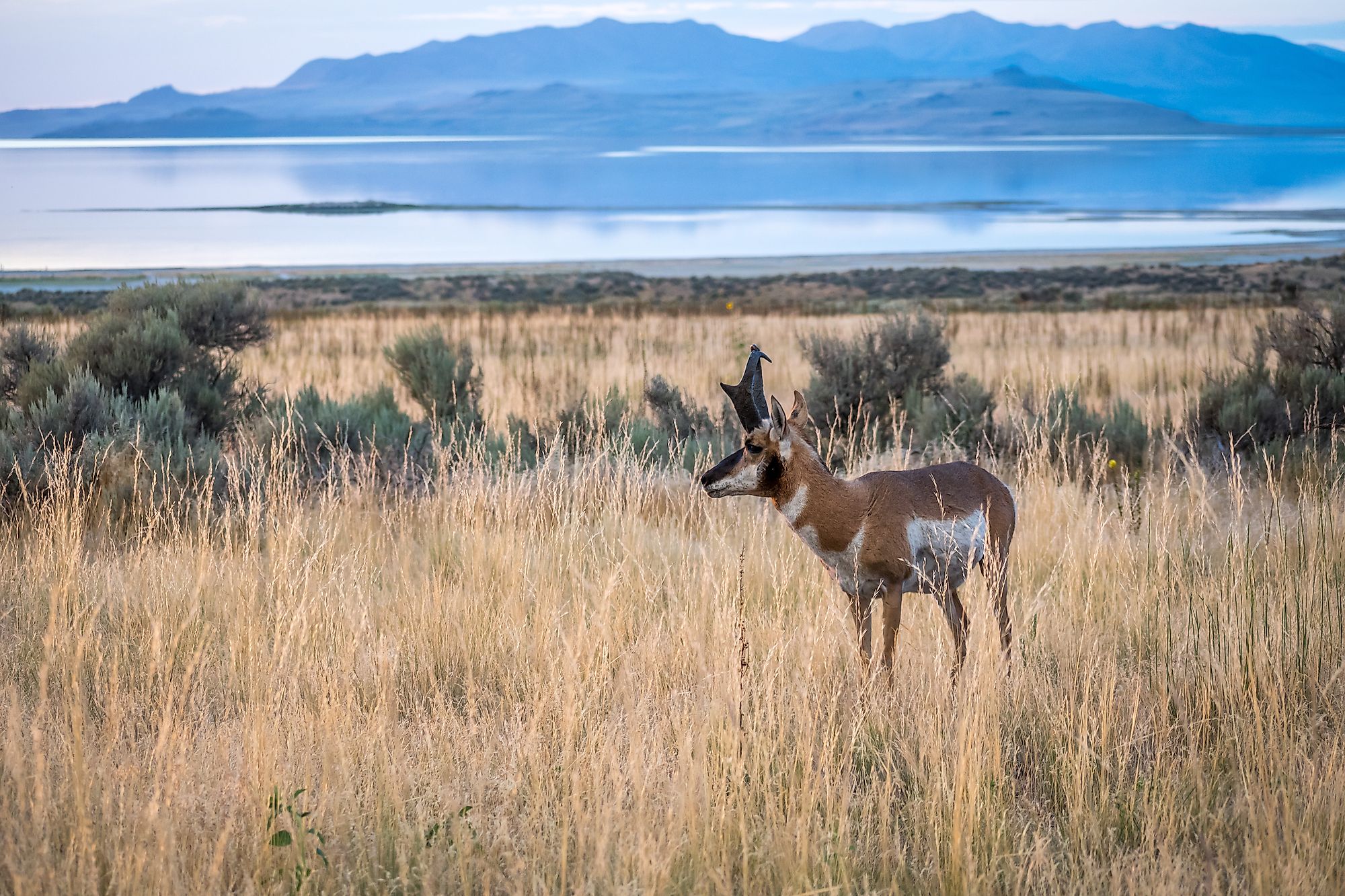 Antelope Island is the largest and most fascinating of the Great Salt Lake's islands. It is worth visiting merely for the landscape and views. Salt pans, reflective seas, fauna and flora, and beaches round out this great outdoor adventure location. It's just 45 minutes from downtown Salt Lake City and provides a convenient outdoor retreat from the hustle and bustle of Utah's capital. Despite being an island, it is accessible by automobile due to a road connecting it to the mainland.
Geography Of Antelope Island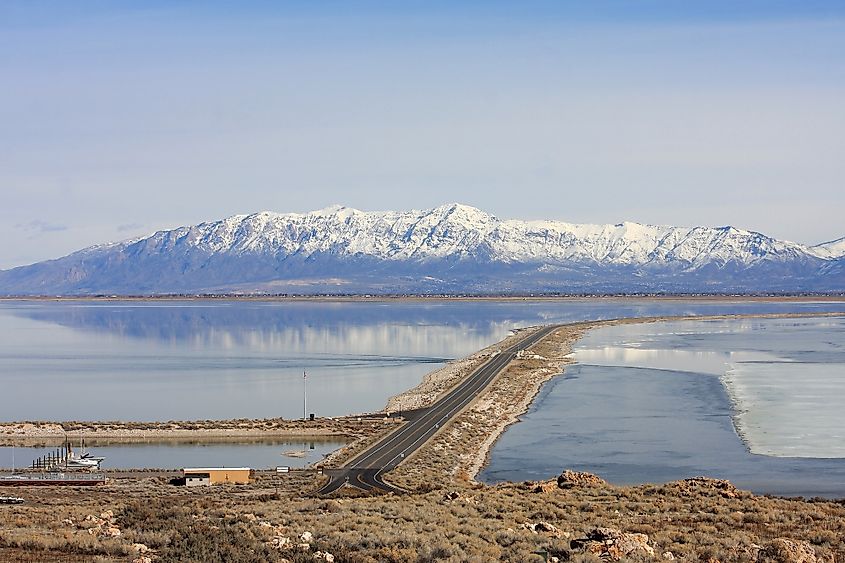 Antelope Island is a small fault-block mountain located in Great Salt Lake, Davis County, about 16 miles northwest of Salt Lake City. It is one of the lake's eight major islands, including Antelope, Badger, Bird, Dolphin, Gunnison, Carrington, Stansbury, and Fremont. The island is 15 miles long and 4.5 miles wide. Nevada is the core of the Basin and Range Province, stretching eastward into Utah and southward into Arizona and California. Antelope Island is located in the Great Basin region of the Basin and Range Province. The Wasatch Range in Utah serves as the Great Basin's eastern boundary, while the Sierra Nevada Range in California serves as its western limit. The Basin and Range pattern is characterized by slender mountain ranges surrounded by large lowlands or basins. The island is the range at Antelope Island, and the Great Salt Lake spans over multiple basins. This is a recurring pattern from western Utah and Nevada to the Sierra Nevada Range. The visitor's view to the north and west is a panorama of that pattern. 
Climate
According to the Köppen climate classification, Antelope Island has a "BSk" Köppen climate subtype (cold semi-arid climate) that is characterized by four seasons with snowy and cold winters and dry and hot summers. Winter and summer tend to be lengthy, but fall and spring are pleasant and brief. The average annual temperature is 15°C, with August and December recording the highest (29°C) and lowest (2°C) average temperatures, respectively. On average, Antelope Island gets 44.9mm of precipitation each year, with August reporting the highest number. The average annual relative humidity is around 35%, with a wind speed of 5km/h.
Wildlife Of Antelope Island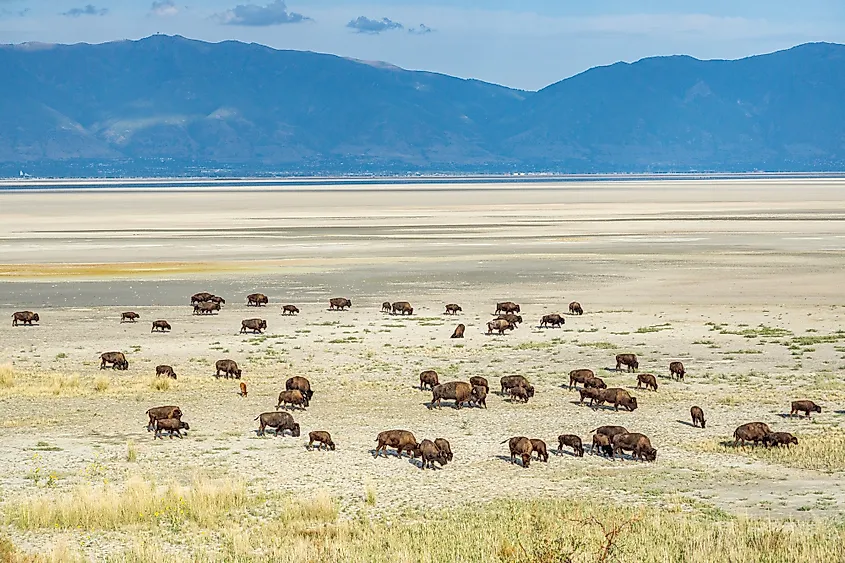 Without a doubt, the bison is the park's most popular attraction. These huge herbivores, like other island species, wander free and can be just a few yards away from your car at times. At times, they'll be grazing hundreds of yards distant on the slope. The island's native pronghorn antelope is another typical sight throughout the state park. Surprisingly, when observed up close, they appear considerably smaller than expected, but their diminutive size allows them to accelerate to over 70 mph when necessary. Mule Deer herds can also be found on the island. Other animals include bighorn sheep, spiders, snakes, badgers, coyotes, porcupines, butterflies, dragonflies, and around 260 species of birds that travel through or dwell permanently on or near Antelope Island. A significant feature of Antelope Island is that, despite the presence of such animals, the island lacks major predators such as mountain lions. Coyotes are the sole predators on the island.
Some of the plant communities defined include Saline Marsh, Salt Desert Shrub, Fire Modified Mixed Grass, Big Sagebrush, Juniper, Mixed Mountain Brush, and Riparian. The largest plant community is Mixed Mountain Brush, which may be found on practically all east-, west-, and south-facing exposures from 4600 to 7500 feet in height, as well as on north-facing exposures at lower elevations. The primary trees include oak, maple, and mahogany. Wildflowers found on Antelope Island include Globe Mallow, Toad Flax, Blue Mustard, Hound's Tongue, Sand Verbena, and Yellow Cryptantha.
Brief History Of Antelope Island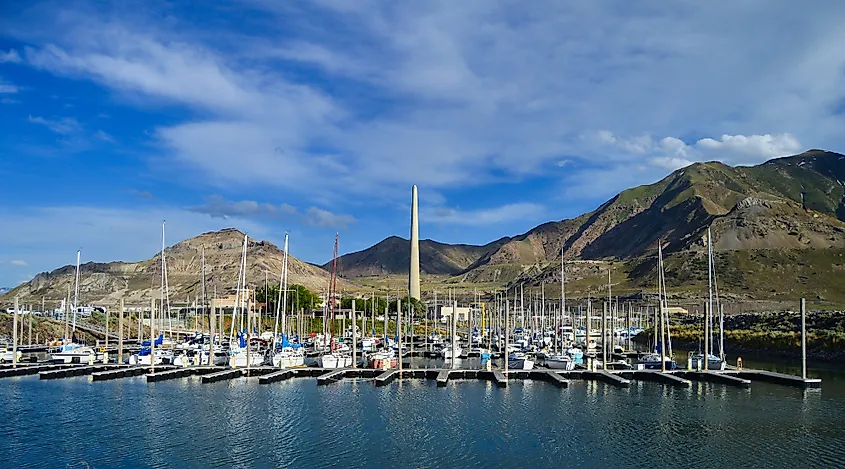 Antelope Island was first inhabited by indigenous tribes around 2,000 years ago and was used by them until the 1840s. John C. Fremont and Kit Carson investigated and surveyed the island in 1845. According to Carson's notebook, he and Fremont hunted Pronghorn Antelope on this island, exactly like the Ute tribe members, and chose to name the island after the animal. The land experienced different ownerships throughout the years until it was bought in its entirety by the State of Utah in 1981. 
Ranchers at the time, John White and John Dooly, imported twelve bison to the island in 1893. Overgrazing and overcrowding of grazing animals on the island necessitated periodical culling and relocation of the herd. The herd established a huge genetic pool that is still being used in bison conservation and breeding activities today. 
Antelope Island is rich in natural resources. Mining for slate (1874), gold and copper (1899), oil (1904), and sand and gravel deposits (1967) were among the mining activities. The State of Utah eventually purchased a portion of Antelope Island in 1969 and the remainder in 1981, when it officially became a component of the Utah State Parks System. Mining operations ceased in 1979, and the state park, which opened to the public in 1993, is now a refuge for the island's fauna.
Visiting Antelope Island
Hike The Trails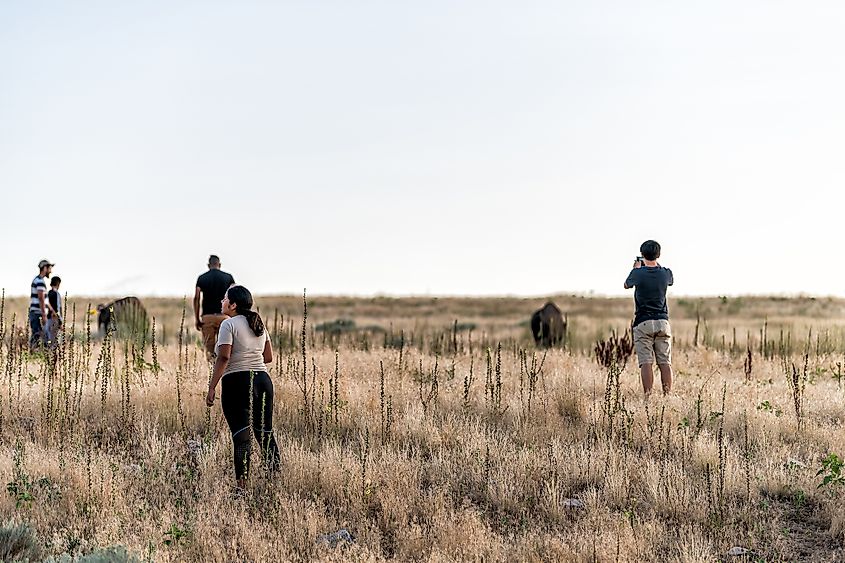 On the Great Salt Lake's largest island, there are around 20 miles of routes to explore. The hiking trails on Antelope Island range from easy to difficult.
The Historic Fielding Garr Ranch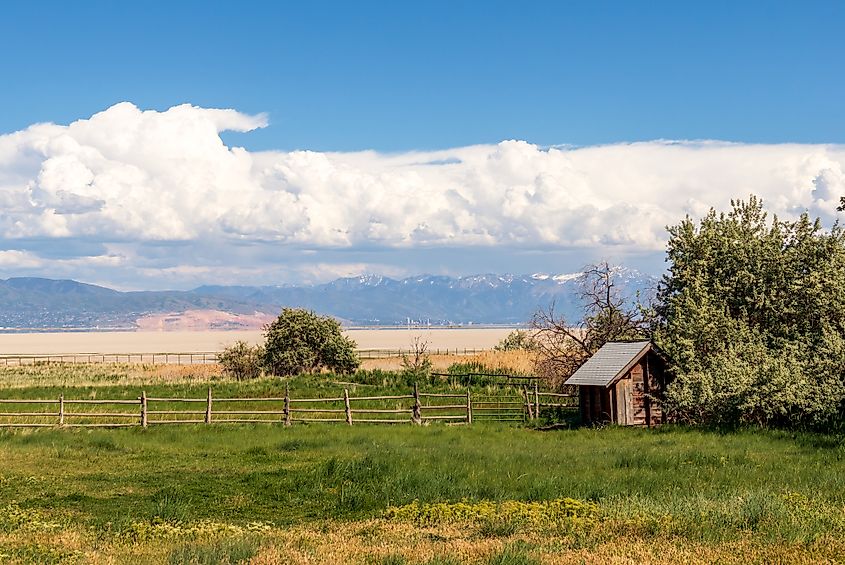 Fielding Garr, a Mormon widower, arrived on the east side of the island with his nine children in the mid-1800s. He erected an adobe home and a ranch at the request of the LDS Church to handle the Church's herds of cattle and sheep. For more than a century, the ranch has been continually run and occupied. With 10,000 sheep at its peak, the Fielding Garr Ranch was one of the largest sheep ranches in the country. The last private property was sold in 1981, and Antelope Island State Park became part of the Utah State Parks system. A visit to the Fielding Garr Ranch today will transport you back in time. Investigate the historic adobe ranch house, barn, bunkhouse, and stables. On some days, you may also observe sheep shearing, wool processing, and the blacksmith shop in operation. 
Hail A Horse To Explore Antelope Island State Park
Rent a horse from Rhodes Valley Outfitters to see Antelope Island in a very distinctive manner. This isn't your average face-to-face trail ride. Instead, an Antelope Island horseback ride is an open-range experience led by a skilled wrangler extremely familiar with the island.
Antelope Island is the most evocative representation of mother nature and history. Its bizarre beauty of golden plains and beaches that fade into the horizon, as well as its wildlife, make it stand out.