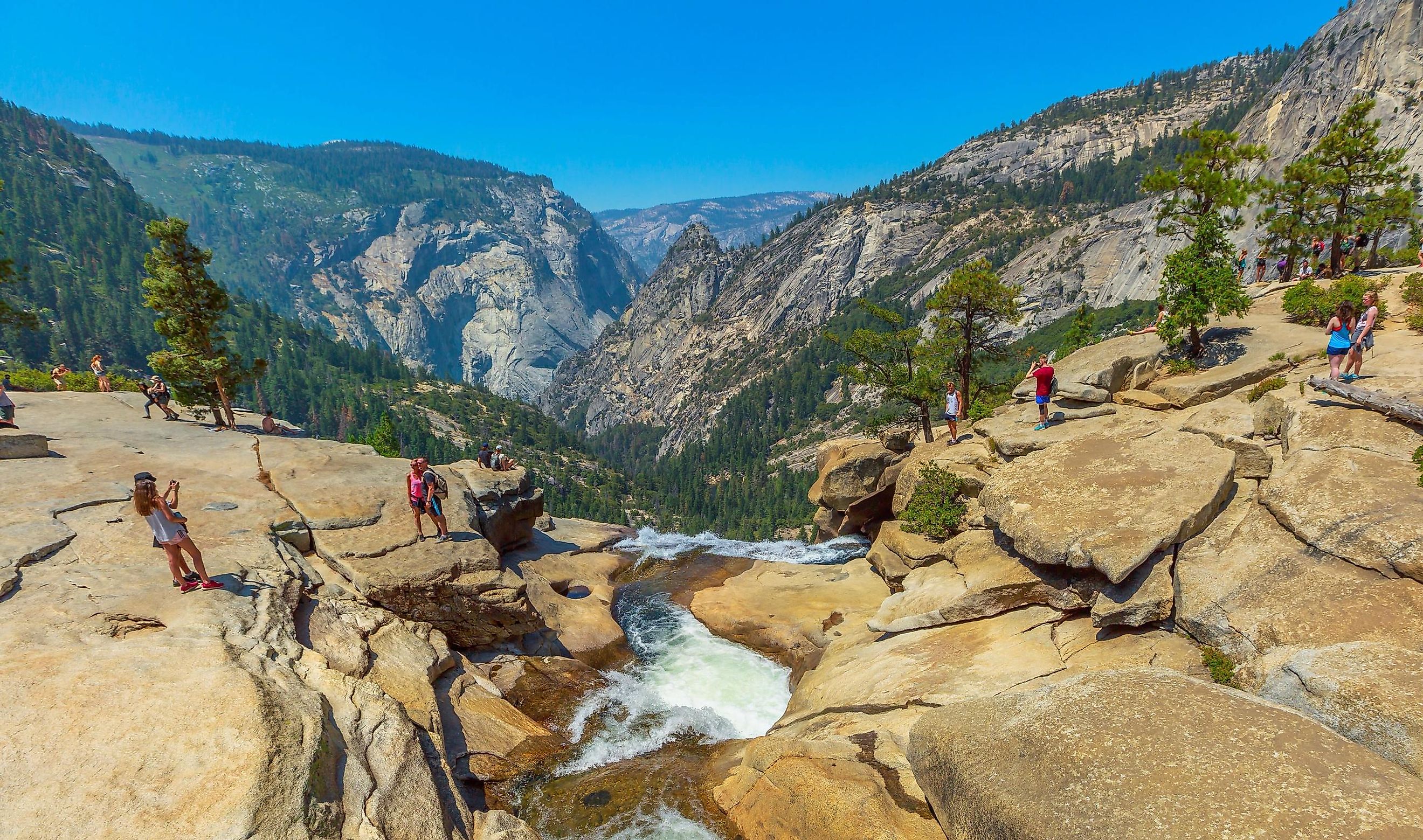 8 Most Dangerous Hiking Trails in the US
Are you an experienced hiker looking for a new challenge? Or maybe you're just starting out and are looking for something to get your adrenaline pumping? Either way, hiking is a great way to get outdoors and enjoy nature, but it's important to be aware of the dangers that can come with it.
Below are eight of the most dangerous hiking trails in the US for you to experience. From narrow paths that cling to sheer cliffs to unmarked routes that lead straight into uncharted territory, these trails will test even the most experienced hikers. So, if you're ready for a challenge, read on – but be warned, these trails are not for the faint of heart!
The Maze, Canyonlands National Park, Utah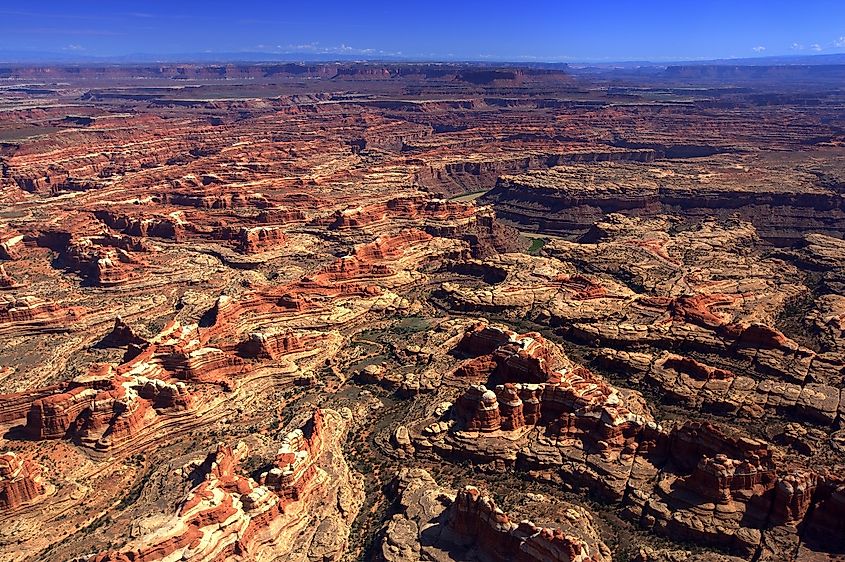 Canyonlands National Park in Utah is home to one of the most dangerous hiking trails in the US: The Maze. This perilous trail should only be attempted by experienced hikers with a good sense of direction, and excellent map following skills, as it is easy to get lost in the maze-like rock formations.
The Maze is an unforgiving place with no food or water source and a constant risk of flash floods and falling rocks. Many hikers have become lost and disoriented trying to hike in this park. The harsh desert climate can also take its toll on those who are not prepared for it. Hikers should bring plenty of water and food, and be prepared for extreme heat or cold, depending on the time of year.
Despite its dangers, The Maze is an incredibly beautiful place, and hiking it is an experience that will stay with you for a lifetime. If you're up for the challenge, prepare yourself properly before embarking on this dangerous but rewarding adventure.
Capitol Peak via The Knife Edge, Colorado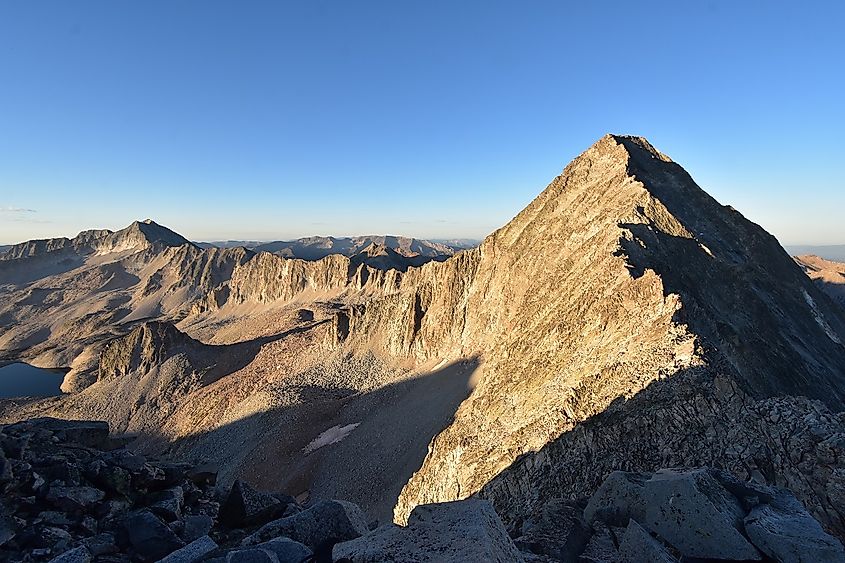 Capitol Peak in Colorado is only recommended for experienced hikers, as it requires crossing a narrow ridge known as the Knife Edge. The Knife Edge is a notoriously dangerous section of the trail and has claimed multiple lives over the years. Hikers have to cross the exposed ridge, which is 150 feet long and has a drop of over 1,000 feet. Strong winds and loose rocks may make the crossing even more treacherous.
Despite the dangers, Capitol Peak remains a popular destination for adventurous hikers. Those who are up for the challenge can enjoy stunning views of the surrounding mountains. Just be sure to take extra caution when crossing the Knife Edge.
Huckleberry Trail, Glacier National Park, Montana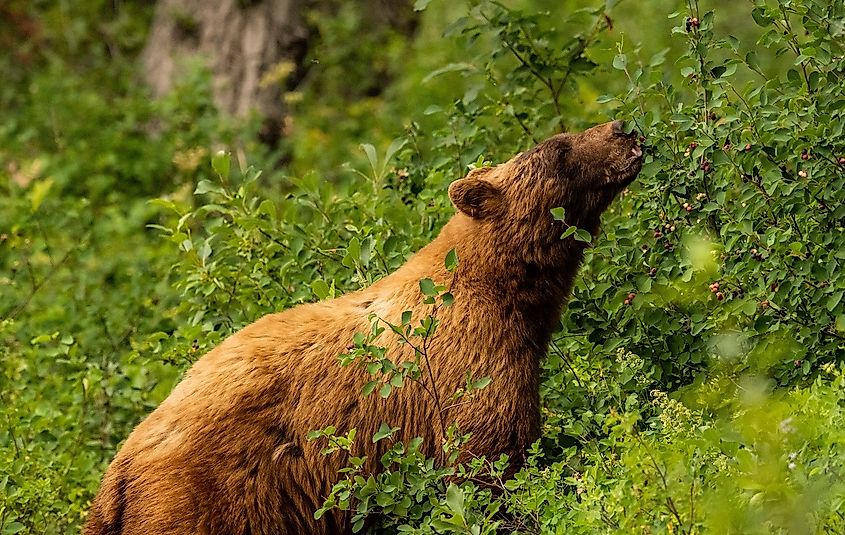 Huckleberry Trail in Glacier National Park, Montana is one of the most dangerous hiking trails in the US. The trail is only 11.4 miles long, but it's packed with dangers. There are steep drop-offs, loose rocks, and areas where the trail is barely visible. But the biggest danger on the trail is the grizzly bears.
The best way to avoid an encounter with a bear is to avoid loitering near berry plants or shrubs. Grizzly bears in this area often feed on the delicious berries. By making camp around these areas, you're increasing your chances of a grizzly attack. Additionally, consider carrying bear spray. If you happen to come across a grizzly, it's best to have it on hand.
So, is Huckleberry Trail worth the risk? It's up to you to decide. But if you do hike it, be prepared for anything. Remember to hike safely and leave no trace!
Maroon Bells Trail, White River National Forest, Colorado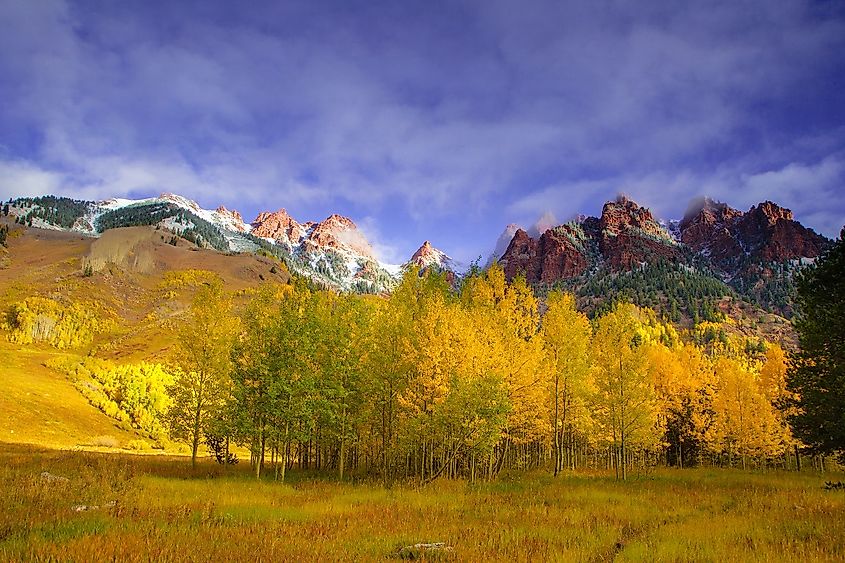 Maroon Bells Trail is located in White River National Forest in Colorado. The trail is up to 13 miles long and has an elevation gain of over 11,000 feet.
This trail is rated as difficult due to the steepness of the terrain and the exposure to the elements. There have been multiple deaths on the trail due to hikers getting stuck and unable to climb back down. If you are planning on hiking Maroon Bells Trail, be sure to take all necessary precautions and be prepared for a challenging hike.
Angels Landing, Zion National Park, Utah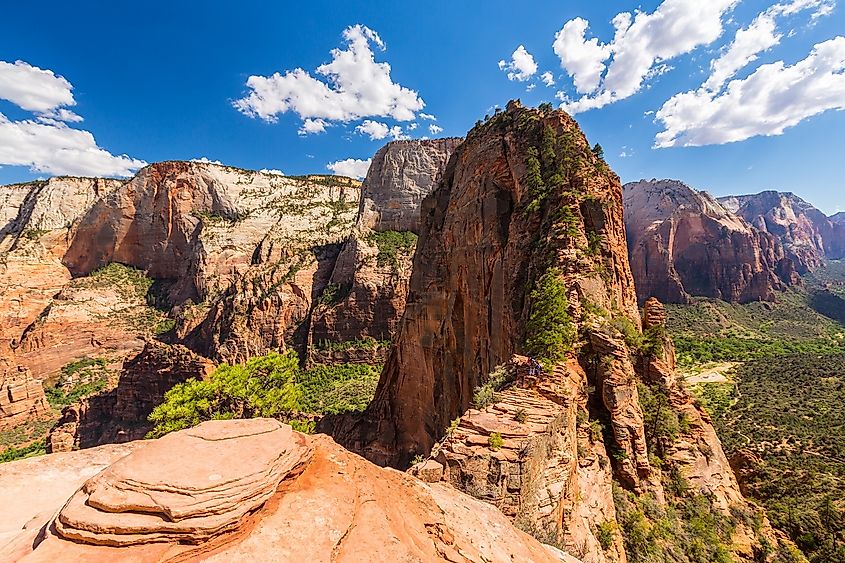 If you're feeling adventurous and are up for a challenge, then Zion National Park's Angels Landing is the hike for you. The Angels Landing hike is a strenuous five-mile round trip, with a 1,488-foot elevation gain in Utah. The first two miles of the trail wind their way through the canyon until you reach Scout Lookout. From there, the real adventure begins.
The last mile to Angels Landing is along a very narrow ridgeline, with drop-offs on either side. There are chains bolted into the rock face to help hikers keep their balance, but it's still a harrowing journey.
If you're up for the challenge, the views from Angels Landing are absolutely stunning. You'll be rewarded with 360-degree panoramas of Zion Canyon, and on a clear day, you can even see all the way to Bryce Canyon National Park. Just remember to take your time, stay safe, and enjoy the incredible views.
Kalalau Trail, Na Pali Coast Wilderness Park, Hawaii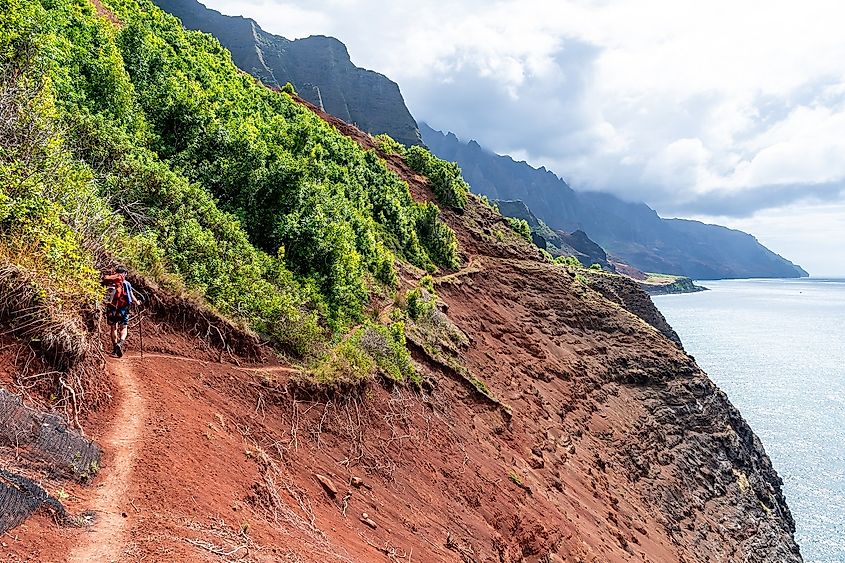 Kalalau Trail is located in Hawaii and is known for its beautiful scenery but also for its treacherous conditions. The trail is only recommended for experienced hikers who are prepared for the challenges it presents.
Kalalau Trail is 22 miles long and runs along the Na Pali Coast. This trail has dangerous edge walks and perilous stream crossings. There's also the threat of falling rocks, flash floods, and a ledge crossing that will make the hair on your neck stand.
If you're planning on hiking Kalalau Trail, be sure to check the weather conditions in advance. The trail can be impassable during periods of heavy rain or high winds. Make sure you have plenty of food and water, a first aid kit, and a map.
Camp Muir, Mount Rainier, Washington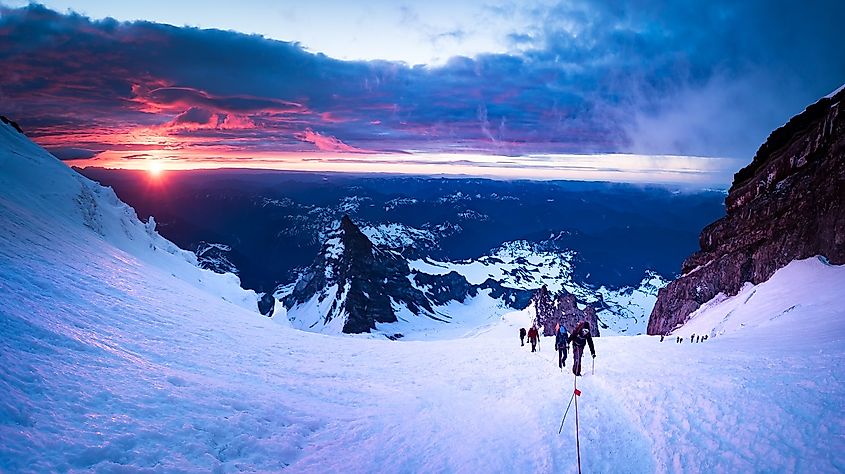 If you're looking for a truly harrowing hiking experience, look no further than Camp Muir on Mount Rainier in Washington. This trail has steep inclines and rocky terrain. Parts of this mountain have snow all year round, and you would have to traverse a sea of white at an average elevation of over 2,900 feet. There are also risks of whiteouts and steep drops. So, if you're feeling brave, put on your hiking boots and begin the ascent to Camp Muir. Just be sure to take plenty of water and snacks and watch your step.
Mist Trail, Yosemite National Park, California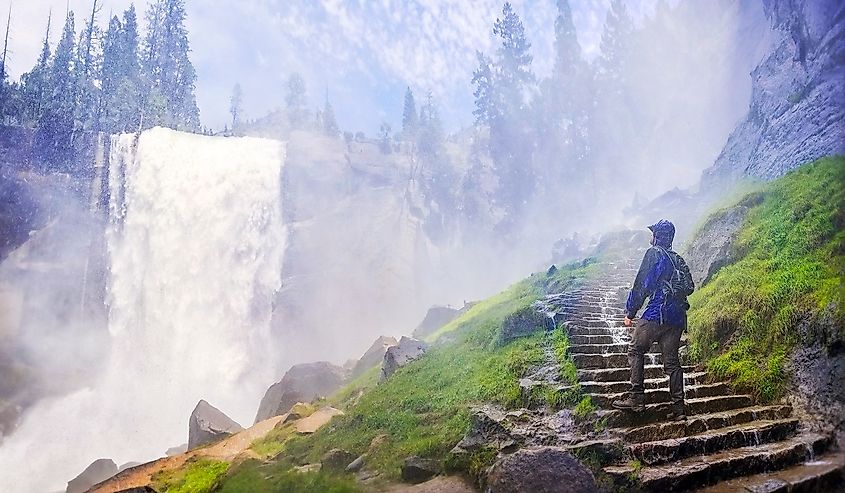 Mist Trail is located in Yosemite National Park in California and is known for its treacherous conditions. The trail is only recommended for experienced hikers, as it can be very challenging. The Mist Trail gets its name from the mist that often covers the trail, making it slippery and dangerous. The trail is also home to some of the park's largest waterfalls which can create a strong current that can sweep hikers off their feet.
Despite its dangers, the Mist Trail is one of the most popular hiking trails in Yosemite National Park. The views from the trail are breathtaking, and many people are willing to take on the challenge of the hike. If you're planning on hiking the Mist Trail, be sure to take all the necessary precautions. Wear proper footwear, bring plenty of water, and hike with a partner. And most importantly, remember to take your time and enjoy the experience. Hiking is supposed to be fun, after all!
In Summary
So, if you're feeling adventurous and are looking for a hike that will test your skills, these eight trails should be at the top of your list. Just remember to always be prepared before hitting the trail, and don't forget to tell someone where you're going – safety first! Do you have any tips or tricks for hiking these dangerous trails? Leave a comment below and don't forget to share with your friends and family!