In a picturesque town huddled between Pelican and Kampeska Lakes on the Big Sioux River, it's easy to see how one of Watertown's most famous residents and in-house oil painters found his inspiration in this small city in the US state of South Dakota. Lifelong Watertown resident, Terry Redlin, owned a cabin on Kampeska Lake, which served as a vision for some of his later artworks. He was best known for his wildlife paintings that included breathtaking prairie grassland scenery and realistic animal illustrations. The Terry Redlin Art Center, named after him, is a gift given to the community with his name forever engraved into Watertown's modern art history that will educate generations to come.
Geography And Climate Of Watertown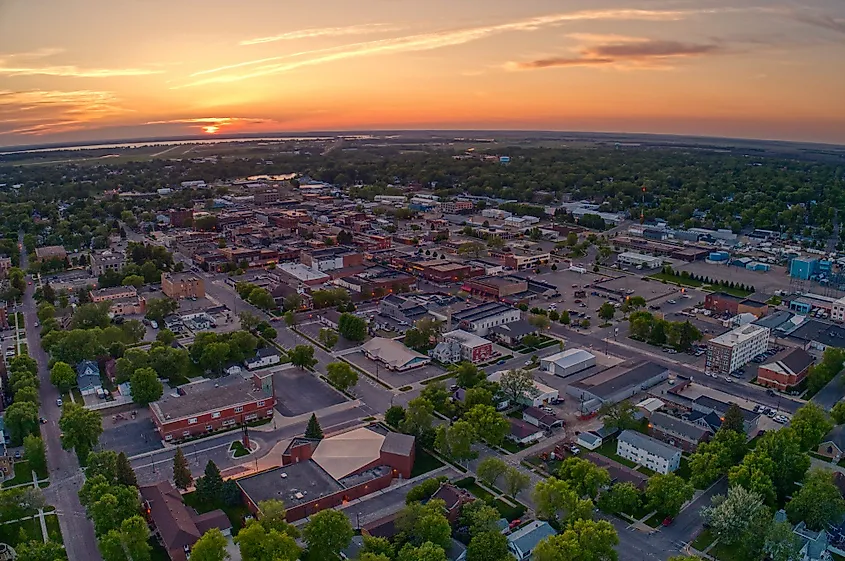 Watertown is a part of the state of South Dakota. It is located approximately 155 km north of Sioux Falls on the Big Sioux River, wedged between Pelican Lake to the southwest and Kampeska Lake to the northwest. Furthermore, it resides in a part of South Dakota known as the Great Plains and the plateau of the Coteau des Prairies that was formed from receding glaciers thousands of years ago. Watertown sits at an altitude of 528 meters and covers an area of 67.59 sq. km, of which 20.66 sq. km is covered by water, and 46.93 sq. km is occupied by land. 
With dry and humid summers, Watertown experiences a hot-summer humid continental climate. Thus, there are four seasons in a year that sees cold, snowy, and windy winters and transitional and cloudy spring and autumn. Out of 365 days a year, Watertown collects some kinds of precipitation, including rain, sleet, hail, or snow, on 96.3 of those days. Watertown receives an average of 22.71 inches of rainfall a year and snowfall of 41.1 inches. July is the year's hottest month with a median temperature of 28.16 degrees Celsius, and January is the coldest with a median temperature of -16.5 degrees Celsius. 
Brief History Of Watertown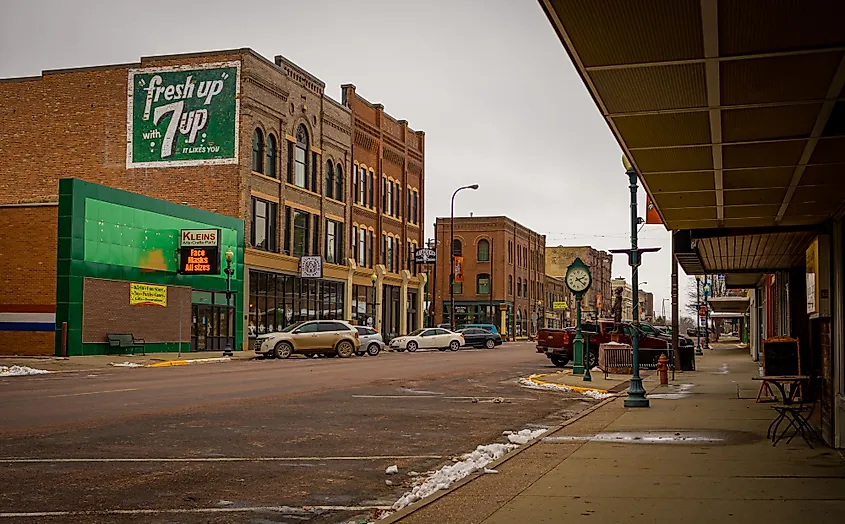 Watertown was settled in 1878 as part of the Winona and St. Peters Railroad extension, which goes by the name Union Pacific Railroad Company today. Watertown is named after Watertown, New York, where its founding brothers, John E. Kemp and Oscar P. Kemp, originated from. The earlier settlement of Kampeska was planned by the brothers and was established but later was decimated when grasshoppers destroyed Kampeska's crops in 1874. The brothers moved eastwards and established Watertown in October 1878. With the western expansion of the railroad from Minnesota through South Dakota, Watertown became a transportation hub in the 1880s and was incorporated in 1885.
The Population And Economy Of Watertown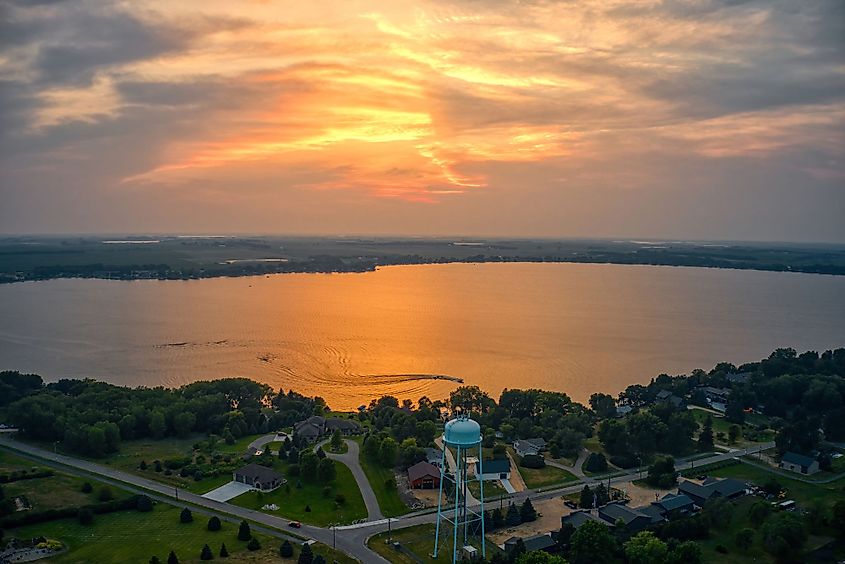 The city of Watertown lies in Codington county and is home to 22,655 inhabitants, making it the fifth-largest city in South Dakota, with Brookings and Aberdeen ahead of it. The median household income is $65,379, with a monthly gross rent of $760. Sadly, 14.6% of Watertown residents live below the poverty line. On the cost of living index, Watertown is 81.9, unlike the state of South Dakota, which is at 88.3. The average age of a Watertown resident is 37.8 years old, with females making up 50.5% and males making up 49.5%. Alas, spanning over 67.59 sq. km, Watertown has a population density of 475.3 per sq. km. 
The unemployment rate sits at 3.5%, whereas the unemployment rate in the United States is 6.0%. Watertown's most significant economic driver is its manufacturing sector, accounting for 21.6% overall. Hoilen Inc. is Watertown's most significant employment contributor with 2,300 employees and generates $162.7 million in revenue. They are best known for their electrical manufacturing components such as semiconductors, specialty transformers, circuit boards, and electric signs. Other notable industries include retail trade (13.1%), healthcare and social assistance (9.1%), and accommodation and food service (8.6%).
Attractions Of Watertown
The Terry Redlin Art Center
The Terry Redlin Art Center started as an idea 25 years before it opened in 1997. Charles Redlin, the son of artist Terry Redlin, urged his father to keep his original oil paintings instead of selling them. But Charles didn't want the art for himself. Instead, he wanted to put them on display for all to see. Thus, this is how the Terry Redlin Art Center came to fruition. Today, the art center includes over 150 original pieces of Terry Redlin's oil paintings, including every artwork after 1985. The center also includes an amphitheater, a sketch room, an early art room that depicts his earlier style, the comfort of home cabins designed after his painting with the same name, and a conservation park that serves as living art. The Art Center offers free admission for all to come and enjoy Terry Redlin's paintings.
Bramble Park Zoo
The Bramble Zoo first opened its doors in 1912, encompasses an area of 15 acres, and has 500 animals representing 150 different species. Some notable exhibits are the Bird of Prey exhibit which has a raptor show, and Jaguar Junction, which houses black jaguars in a natural exhibit. Other animals include red kangaroos, gray wolves, and swift foxes, to name a few. In 2010, The Terry Redlin Environmental Center opened through the thoughtful donation of Charles Redlin and includes an aquarium.
Watertown is more than an oil painting, it houses thousands of residents who are proud to call these grasslands and lakes around them, home. It's a quiet prairie town that many had envisioned for a peaceful home but brought to life by the artistic capture of Terry Redlin. Come and walk in the many downtown parks or spend a day at the historic Bramble Zoo. There's much to see and experience in this beautiful small city.