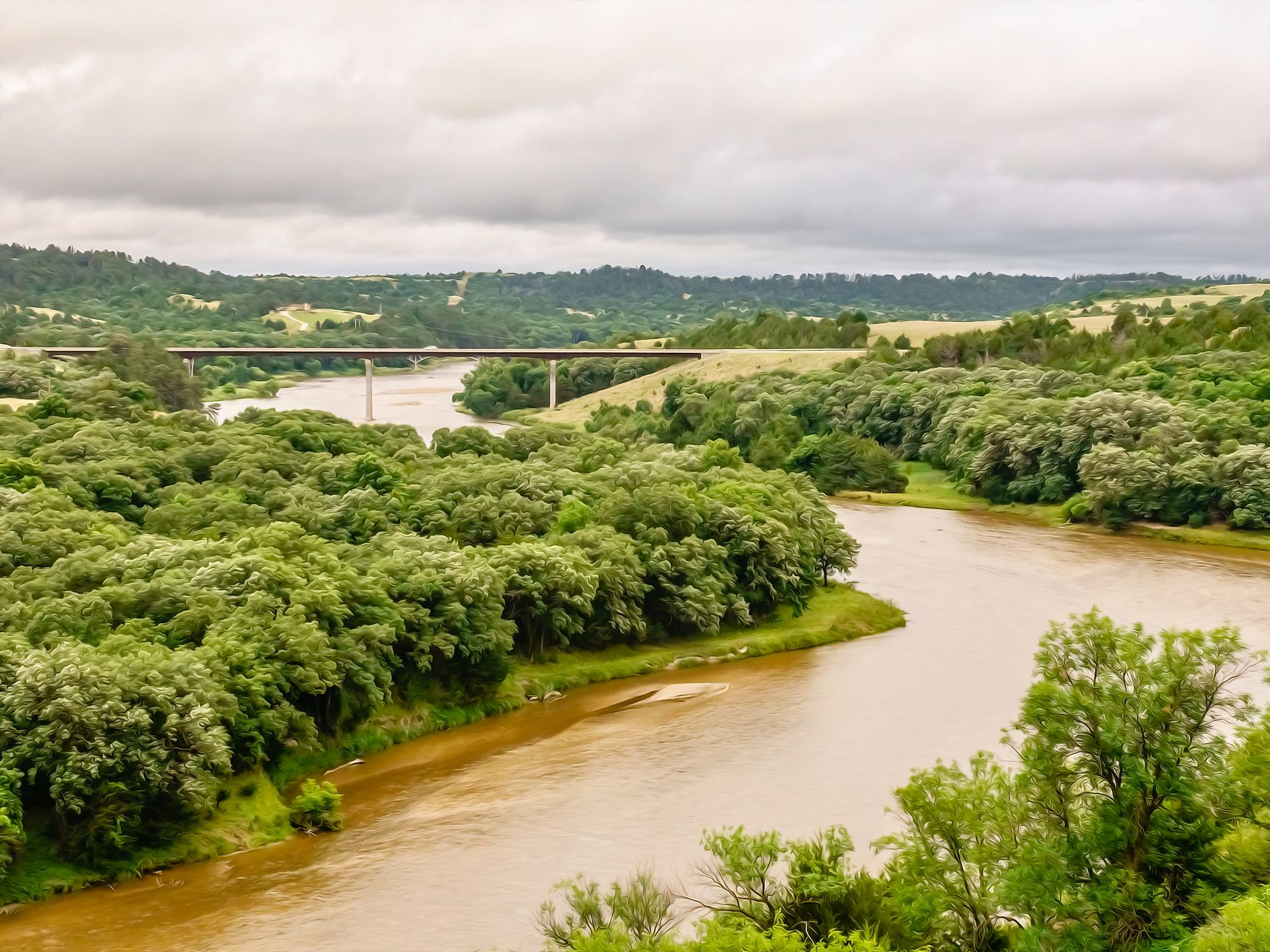 9 Most Charming Small Towns In Nebraska
Admitted to the Union in 1867, Nebraska is a land full of historical treasures, vast grasslands, and rolling hills. Long home to Native American peoples, today Nebraska is a great place to explore the outdoors, archeological sites, and the history of the Old West. But beyond the major cities like Lincoln and Omaha, small-town Nebraska offers a unique blend of charm and local history perfect for tourists and families of all ages. Whether it be a day trip, a weekend getaway, or a longer sojourn, a visit to Nebraska and its small towns will surely be a memorable one. This article looks at the nine most charming small towns in Nebraska.
Ogallala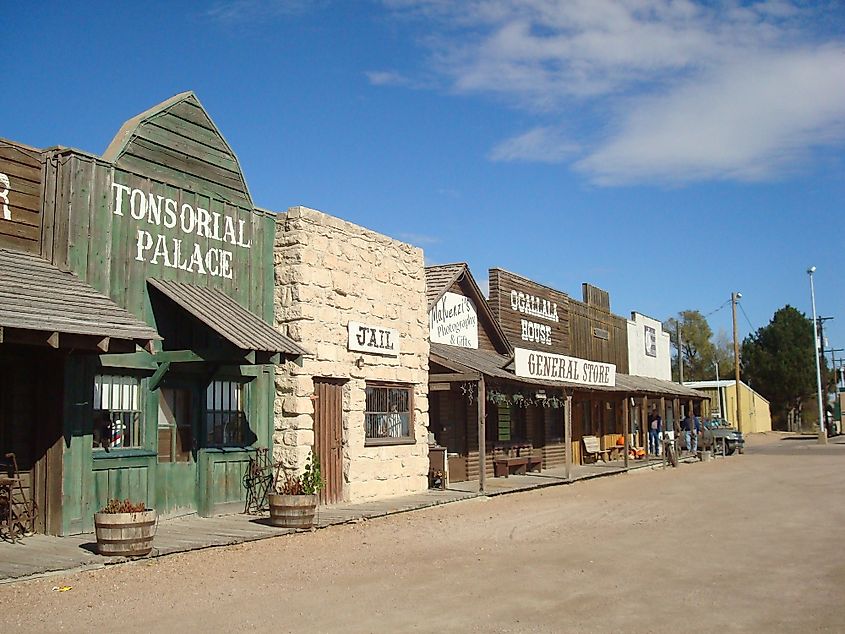 A former stop on the famed Pony Express in the 1860s, a step into Ogallala is like directly walking back into the days of the Old Wild West. Its historic Front Street is lined with authentic recreations of 19th-century buildings (including saloons) and gravel roads, which could even be mistaken for a film set.Visitors may also appreciate the Little Catholic-Protestant Church. This one-room chapel built in 1908 is a quaint and solemn place of reflection, exhibiting typical turn of the century architecture. The outdoors tourist will not want to miss the Lake McConaughy and Lake Ogallala, respectively, for great picnic sites and birdwatching posts, along the shores of these peaceful bodies of water. Finally, the Ash Hollow State Historical Park provides something for families and visitors of all ages. 
McCook
Surrounded by four main prairie lakes and a river, McCook is a great place for hiking, swimming, and even birdwatching. This small-town houses well-maintained public parks, historical sites, and friendly locals who are always ready with a smile and a locally cooked meal.For a slice of the Midwest lifestyle, visitors can visit an assortment of local farms, which offer several interactive experiences related to activities like grain harvesting. It is a glimpse into the pilgrim and homestead way of life and a charming snapshot of Nebraska country. For the historically inclined, visitors can find the Museum of the High Plains in McCook as well as the Carnegie Library. The town also hosts the Frank Lloyd Wright Sutton House, designed by the famed American architect in 1905 and now a part of the National Register of Historic Places. 
Ashland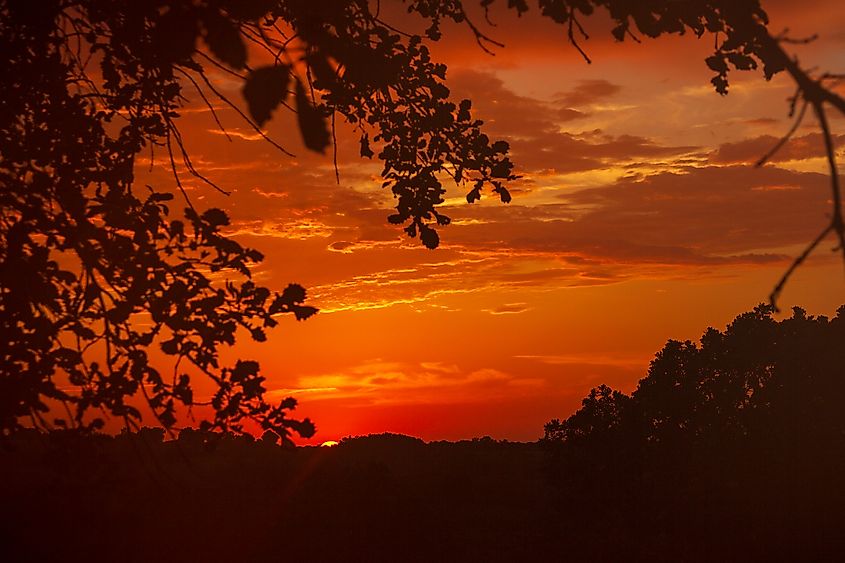 Outdoor adventurers will relish their time in Ashland, a town of only 2,400 in Saunders County. A great one-stop for relaxing golf courses and parks, a visit to Ashland ensures all the amenities of modern life with a mix of old-fashioned America.Tourists can enjoy the nearby Mahoney State Park for great hiking and biking excursions or take a wild ride "into Africa" at the Wildlife Safari Park. The Strategic Air and Space Museum informs and entertains all at once for the more indoor-oriented visitor! Get a firsthand view of authentic space and aircraft machinery, learn about space and black holes in the galaxy, and more in this interactive science center. And of course, at day's end (or at the beginning) visitors will love Ashland's quaint shopping area right in the center of town. Little shops, boutiques, and restaurants make it the perfect place to find that unique item, clothing, and Midwest cuisine. 
Aurora
The county seat of Hamilton County, Aurora, may only have 4,500 residents, but it is absolutely full of natural beauty, historical sites, and archeological discoveries. Mixing small-town life with fascinating tourist attractions, a stop in Aurora is a true hidden gem.Visitors can explore the Egerton Explorit Center for interactive science exhibits and experiments ideal for all ages and amateur scientists! For an examination of the history and development of Nebraska and Hamilton County, the Plainsman Museum will be sure to please, including such displays as replica 19th-century barbershops, jail cells, and covered wagons typical of the State's agricultural practices. This Museum is an authentic window into the soul of old Nebraska. 
Valentine
Any outdoors-minded tourist traveling through Nebraska will not want to miss the opportunity of a visit to the town of Valentine. Known as "America's Heart City," locals and visitors alike often spend their time exploring the vast 19,000 square mile Sandhills region and the nearby Niobrara River. With opportunities for hiking, fishing, swimming, horseback riding, camping, and more, the small-town feel of Valentine is rivaled by its big-time outdoor adventurism.For visitors looking to experience an authentic slice of ranching, the Arthur Bowring Ranch State Historical Park is a fun and interactive place to enjoy the Nebraska farm life and its evolution through the decades.
Nebraska City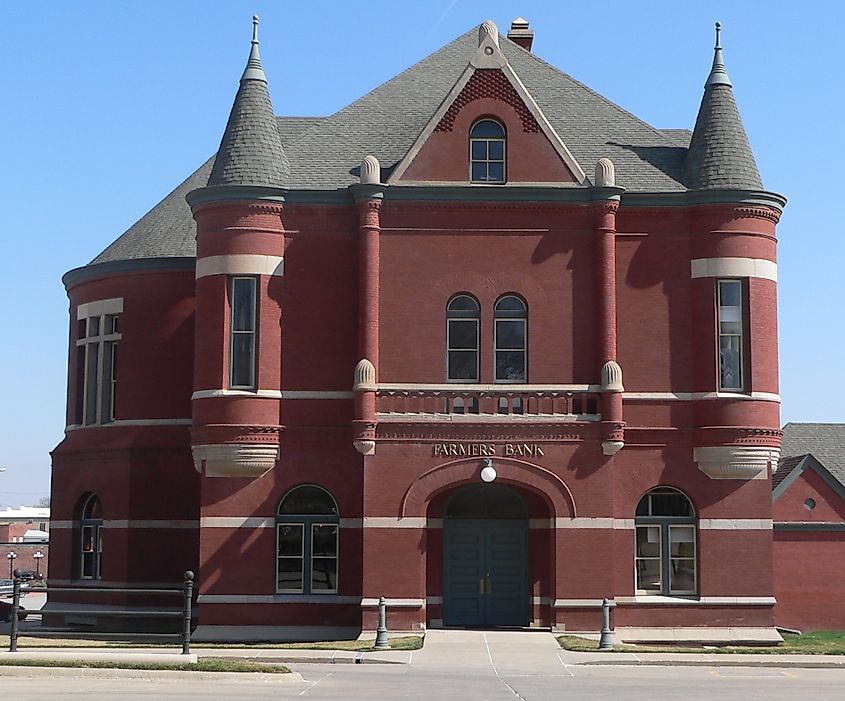 The seat of Otoe County, Nebraska City (despite its name) is a charming mid-sized town that has been recognized as the oldest incorporated settlement in the state of Nebraska. Affectionately known as the "Home of Arbor Day," the first American Arbor Day was held in the town in 1872, and visitors can enjoy several tree-themed venues and parks all year round.Passersby will certainly enjoy apple picking at the Kimmel Orchard and Vineyard, while the young in the family (or perhaps even young at heart) can have fun at the Enchanted Arboretum Park. At the Arbor Day Farm Tree Adventure, guests can enjoy a variety of farm and outdoor activities and learn all about the variety of trees that grow in Nebraska. It is estimated that nearly 352 million live trees are present in the State.Besides its nature-oriented sites, visitors in Nebraska City can enjoy destinations like the Titan Toy Museum, the NC Museum of Firefighting, and the Lewis and Clark Center for a closer look at American frontier history. 
Dodge
With a population of just under 600 (according to 2019 estimates), the village of Dodge may be small but has plenty of heart. A number of year-round events attract visitors with fun and unique small-town flavor; from the summer Dodge Daze in July (which includes an all you can eat pancake contest) to the autumn Demolition Derby in September, these festivities are an amusing and charming time for any tourist looking for a piece of Americana.Amongst the village's other leisure points of interest are the Robin's Nest Garden of Hope (with walking and biking trails) and the Fremont Lakes State Recreation Area. Take a walk, gaze at nature, or just enjoy some vast sky and sun. Dodge is the best little town around. 
Rushville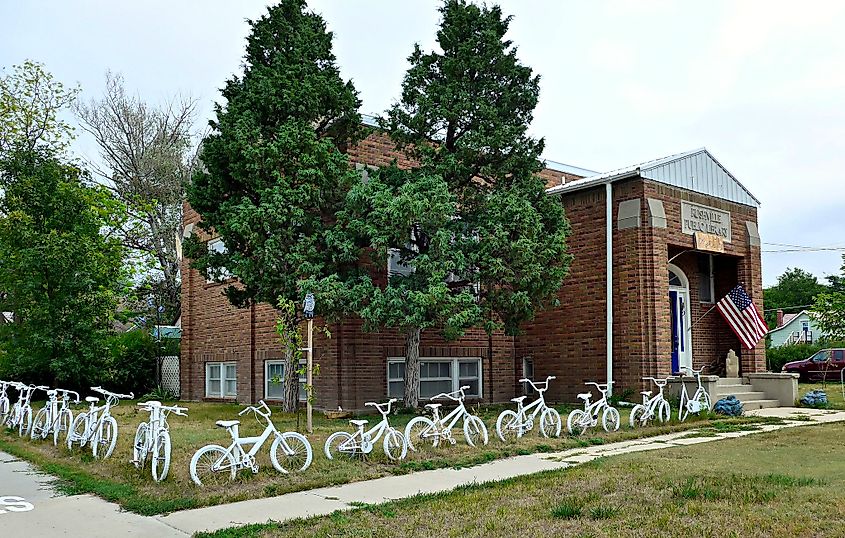 Any visitor to Rushville visitor will always find a place full of American history and natural beauty. Several historical sites in town preserve the late 19th-century and early 20th-century atmosphere, serving as a looking glass to the past. These include the Sheridan County Courthouse and the Gourley Opera House from the early 1900s and the 1890 Armstrong House Museum giving visitors a glimpse into domestic life in the late 1800s.Nature enthusiasts will also appreciate Rushville, where visitors can canoe, hike and swim. The Niobrara River is a popular canoeing site, while the nearby Pine Ridge gives tourists a stunning area full of cliffs, canyons, and caves to explore. 
Minden
The home of Pioneer Village, a living museum with over 50,000 historical items, Minden is a small town with big offerings. In a complex of over 28 buildings, visitors can relive the pioneer past with interactive exhibitions that include a steam carousel, antique tractors, flying machines, and even Model T- Fords!    
Self-billed as "Nebraska's Christmas City," seasonal tourists will not want to miss the illumination of the courthouse square with some 12,000 bulbs and an annual pageant called "The Light of the World." Nature-minded visitors can head over to the Rowe Sanctuary in the summer, a wildlife preserve with thousands of cranes and other migrating bird species. A unique opportunity to see a variety of avian animals in a warm and pleasant atmosphere, Minden is a quintessential slice of small-town Nebraskan life.  Though the major cities of Omaha and Lincoln may attract most of the attention in the state of Nebraska, it is indeed its small towns that offer so much charm and hidden history. From outdoor adventures to firsthand encounters with living history, the small towns of Nebraska are a great reminder of America's Old West and the perfect place to get acquainted with the local character of the Cornhusker State.