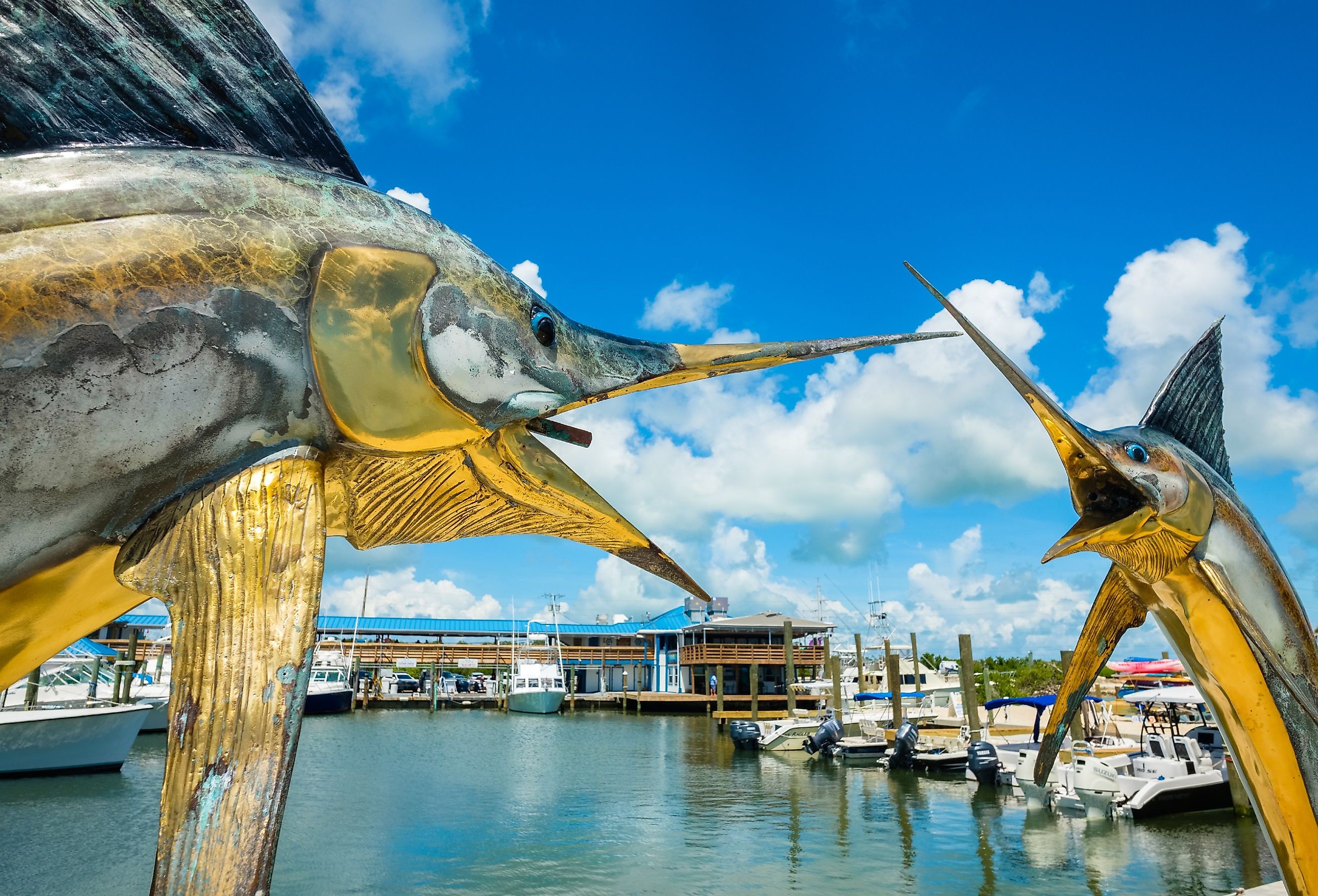 These Small Towns in Florida Come Alive in Summer
The year-round summer-land of Florida is home to inviting small towns that come alive most noticeably during the summer from their off-season sleepy state. Relax in your favorite way away from the Miami and Orlando scenes with easy access and alluring remote towns. Florida's small-town scene is your happy place, with sunny vibes and a tropical atmosphere that breathe a sense of tranquility into you and brings you back to life. Take in the glorious sunsets, splash around in the jewel-toned water, and dig your toes in the soft white sands with sun-kisses on your faces. From surfing to basking and beach crawls, you will be a hop away from the downtown hotspots with quaint shops, tasty restaurants, and fun family attractions. Enjoy the easygoing vibes along the streets in the sea breeze, the crowdless beaches, and the all-encompassing small-town atmosphere in nature's embrace.
Anna Maria Island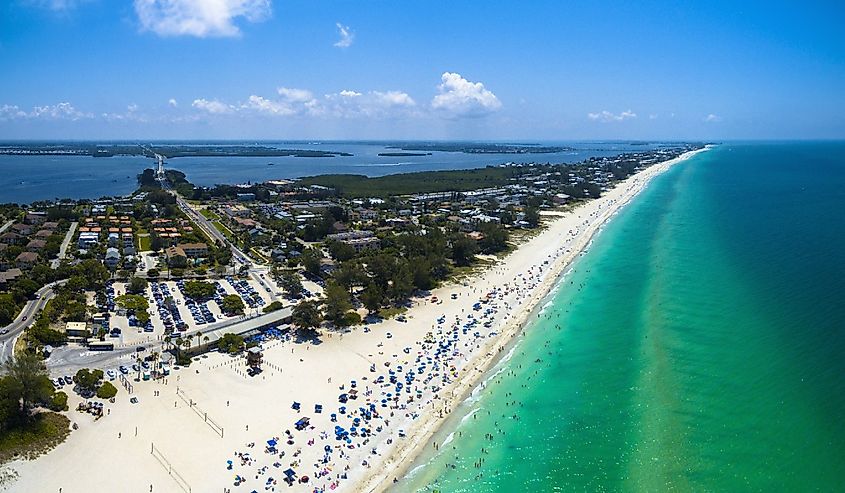 This delectable Florida island slice is a naturally bedazzling paradise for a quick getaway with a remote feel, exciting experiences, and relaxation. Anna Maria Island retains a quaint summertime vibe and has enough scenic hideouts among the Manatee Public Beach, Coquina Beach, or Bean Point Beaches. Dig your toes in the beautiful white-sand shoreline with strolls, swimming, sunbathing, and fashioning sandcastles. Feel the jewel-toned sea's breath of tranquility even through the beautiful Gulf Coast downtown area, full of browseable hotspots for shopping, art viewing, and dining.
The barrier island's wild coastal landscape with pristine views and untamed nature is picture-perfect. Stroll along Pine Avenue to the City Pier Park and the wooden Rod and Reel Pier from 1947 for an Instagram-worthy hangout spot with a restaurant. The beach town of your dreams has no chain stores or hotels but a collection of tropical-style homes for atmospheric rental stays. Immerse yourself in the ultimate island lifestyle and local culture at funky boutiques and cafes like Margarita Donut and The Donut Experiment for breakfast.
Gasparilla Island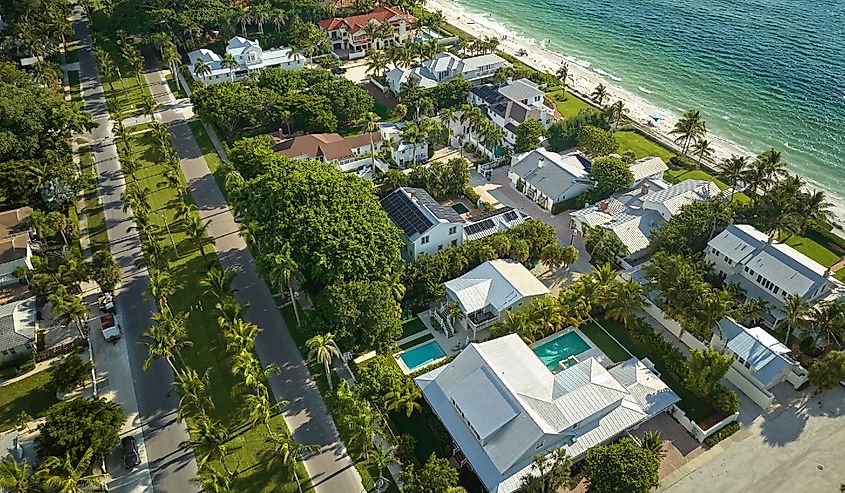 Get away from the bustling city centers for a blissful beachfront experience with layers of pristine, soft white sands lapped by gentle seas on Gasparilla Island. The barrier island town, practically in your backyard on the southwest coast, is ideal for a summertime family vacation, a couple's hideout, or a girls' getaway. Relish in the low-key vibe that feels a world away from real life and let your worries seep away with the views. Find two stately lighthouses like a postcard at sunset and head downtown, giving Old Florida a nod with retro vibes, sights, and seafood places in the area's renowned tarpon fishing.
Immerse yourself in your favorite pursuits along the sunkissed sands and catch the sunny vibes while beachcombing for shells and sea dollars, swimming, snorkeling, or fishing in the aquamarine waters. Take a serene seaside stroll with views of the azure Gulf of Mexico and feel the tension escape your body. Become part of the picture-perfect scenery connected to some of the best Florida folklore in the footsteps of the mythical Spanish swashbuckler José Gaspar, and the terror of these waters during Florida's second Spanish period.
Islamorada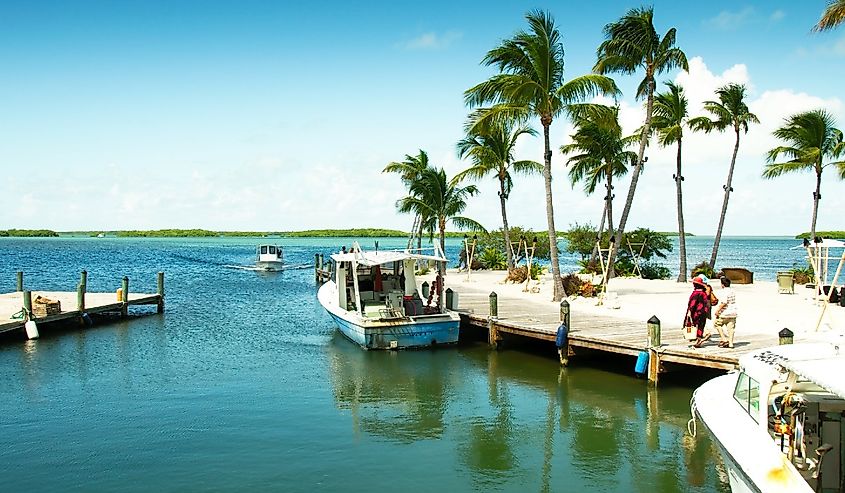 This amazing small town stays quaint during the summer, with plentiful pursuits to divert the crowds. Enjoy your favorite water sport or pick up a new skill in the sportfishing capital of the world, with the best beachside access to tasty food and the must-stop Indian Key Historic State Park, housing 1830s shipwreck relics, swimming, and snorkeling. Set midway along the Florida Keys, Islamorada is where the whimsical atmosphere meets modern small-town charm, worthy of a road trip for every group and age.
Visit Islamorada on a cruise for the ultimate island state of mind and hit six of its Florida Keys, including coral reefs and snorkeling excursions. Stop by the History of Diving Museum, with its 16th-century treasure chest, and hike through Windley Key Fossil Reef Geological State Park's former quarry. Florida Keys Brewing Co. and Islamorada Beer Company offer an impressive selection of local craft brews, while Lazy Days Restaurant and Lorelei Restaurant & Cabana Bar with Florida-kitschy vibes serve fish tacos over live music and beachfront cocktails over killer water vistas.
Jupiter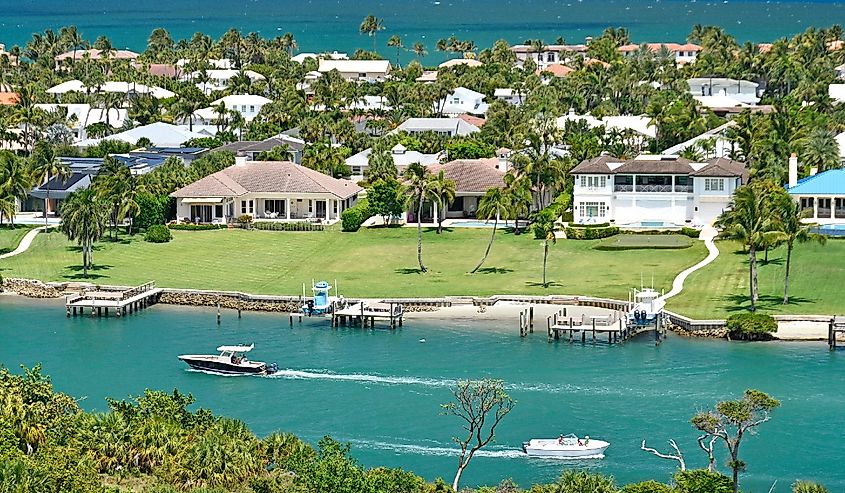 The east coast town of Jupiter is a summertime destination you will never forget. Visit the coveted Jupiter Lighthouse, operating since 1860 and open to the public as one of the last ones in the United States. Climb the lighthouse for views and take a tour, including a museum showcasing 5,000 years of regional history. Perched on a bluff above the Loxahatchee River, Jupiter is full of pioneering past and beachside experiences, with nature all around to immerse in cultural and ecological attractions.
Jupiter adapts to your style of vacation, highlighting the beauty of the outdoors through every adventure and experience. Visit the kid-friendly DuBois Park, a popular natural attraction in Jupiter. In addition, the family-friendly Carlin Park is great for beachcombing along the white sands and recreation like tennis courts, playgrounds, and picnic tables by the beach.
Lauderdale-by-the-Sea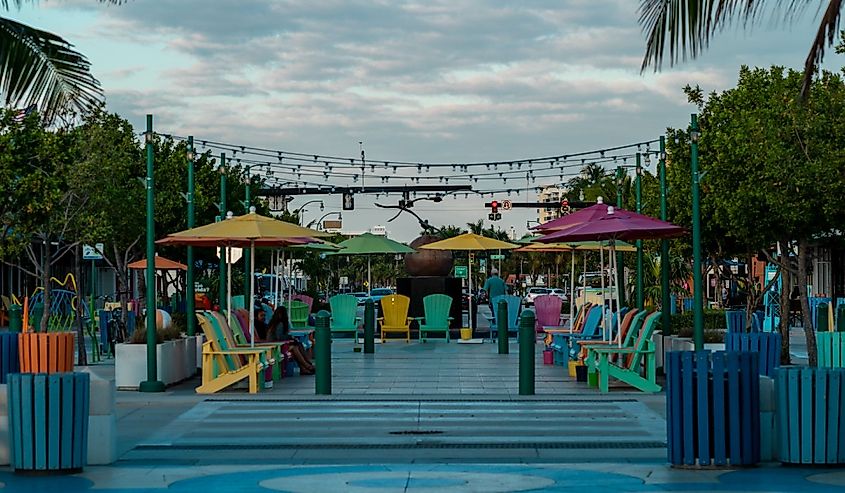 Imagine a small beach town paradise lapped gently by emerald and sapphire seas, with a charming fishing pier, a colorful town square, and superior diving. Lauderdale by the Sea, an oceanfront community along the east coast, just north of Fort Lauderdale, is "Florida's Beach Diving Capital." Enjoy boarding, diving, or snorkeling with feel-good pursuits on the town and relaxing along Anglin's Fishing Pier. Building height restrictions lend unspoiled views and a breezy atmosphere with old Florida charm, like back in the 1950s.
Hang out at the commercial oceanfront Anglin's Square, with only around 6,000 residents out and about on their weekends, and take a stroll along the town's Blue Wave beaches with an offshore British shipwreck and a living coral to explore. Lauderdale-by-the-Sea is your real place of strength to recharge and get back into the game of life, with eateries serving a variety of delicious cuisines and cute shops along Commercial Boulevard. Feast on seafood dishes with views, like at the Aruba Beach Cafe, with a Caribbean vibe and complementing scenery.
Madeira Beach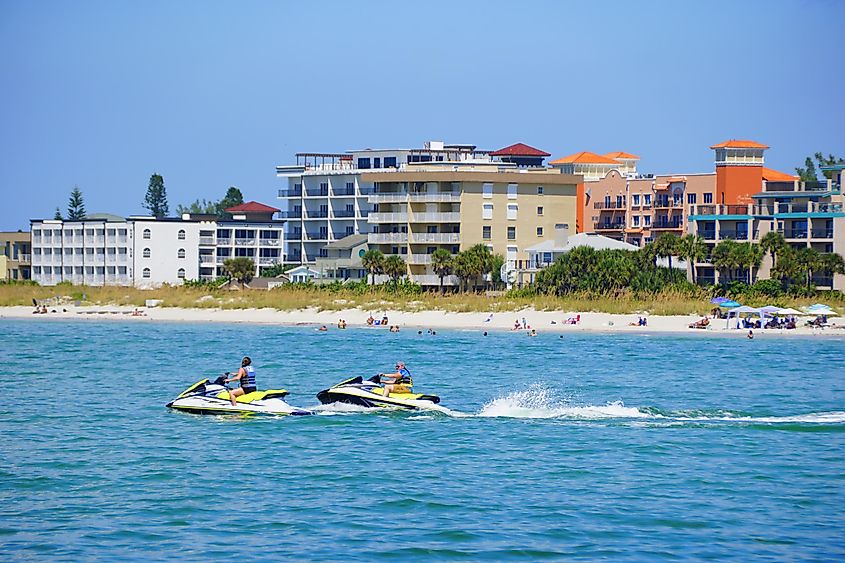 A European pirate, John LeVique, sailed along these waters before landing on a small island in the Gulf, just west of St. Petersburg. Walk in the footsteps of the area's first settler through the artsy fishing village of the day with beachfront hotels and vacation rentals. The secret island gem calls for relaxation and feel-good pursuits with scenery all around on a boat tour, places to eat, and shopping opportunities. Its wonderful beach is made for relaxing along the 2.5-mile sand stretch under the sun with tranquil sea views and fishing, especially for grouper.
When not sprawling along the crowdless Madeira Beach, the sea-themed John's Pass Village and Boardwalk is the place to be in town. Find unique shops, quality eateries, and local sights around the 1,100-foot boardwalk along the Intracoastal. Come back for the Seafood Festival at John's Pass in October for the most fun times under the relentless Floridian sunshine, with another 130,000 visitors to celebrate with food, music, arts, and crafts.
Micanopy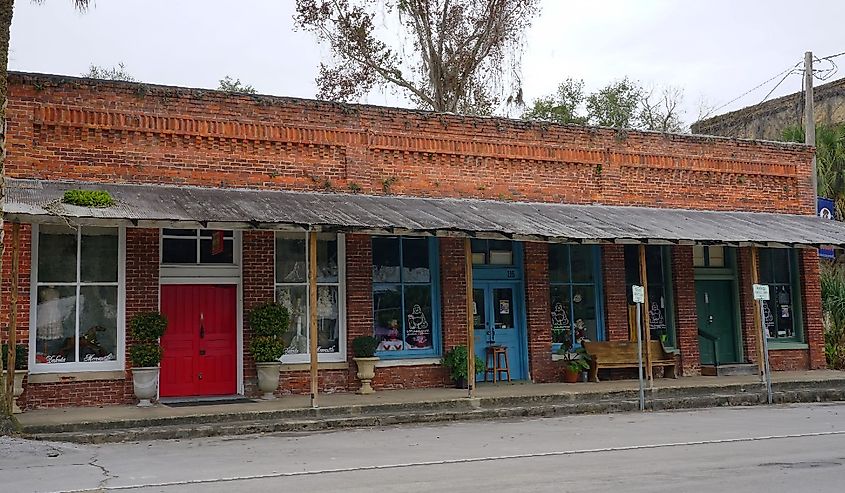 This tiny rural township in the beautiful Floridian heartland is a rare find and a hard-to-forget artsy scene, with only about 650 residents, that will have you coming back for more endless summer days in a small town's atmosphere. Micanopy is the state's antique capital, named after the Indigenous Seminole chief Micanopy, with a history running deep into 1821. Explore the narrow dirt road with antique stores and cute cottages lined by ancient oaks dripping in Spanish moss.
Enjoy easy access to local hotspots and hiking trails in the outdoors at the nearby Paynes Prairie Preserve State Park, with its 50-foot observation tower and views of bison and wild horses roaming below. Having just celebrated its second centennial, Micanopy is the state's oldest inland town, calling for a summer vacation to discover how old Florida used to be. Immerse yourself in crowd-free feel-good pursuits like cafes, boutiques, and art galleries. Charm abounds with manmade and natural scenery. Return for the annual fall festival with music and crafts.
New Smyrna Beach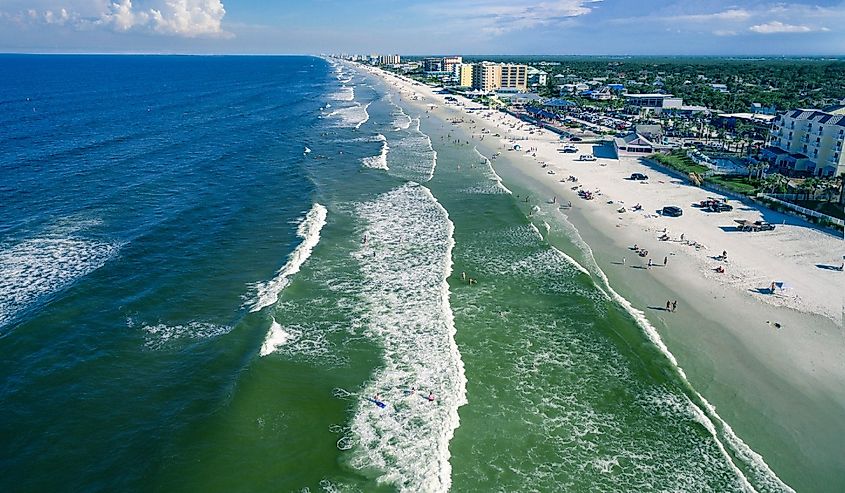 Immerse yourself in the quintessential surfing town atmosphere, just a quick drive from Daytona Beach, Orlando, and the Kennedy Space Center. New Smyrna Beach is a resort town with the main thoroughfare, Flagler Avenue, leading to the beach. Enjoy easy access right on the A1A and shop for souvenirs and unique home trinkets to your heart's content before following the surfers and sunbathers for a day of basking and watching hang-tens.
New Smyrna Beach is a perfect getaway with family-friendly pursuits to bond, explore, and relax. Its laid-back vibe, like Canal Street, is ideal for strolls and browsing through the shops in the sea breeze. Head downtown to recharge on fish tacos for another surfing session and enjoy plenty of tiki bars in the casual night scene of the town by the beach.
Seaside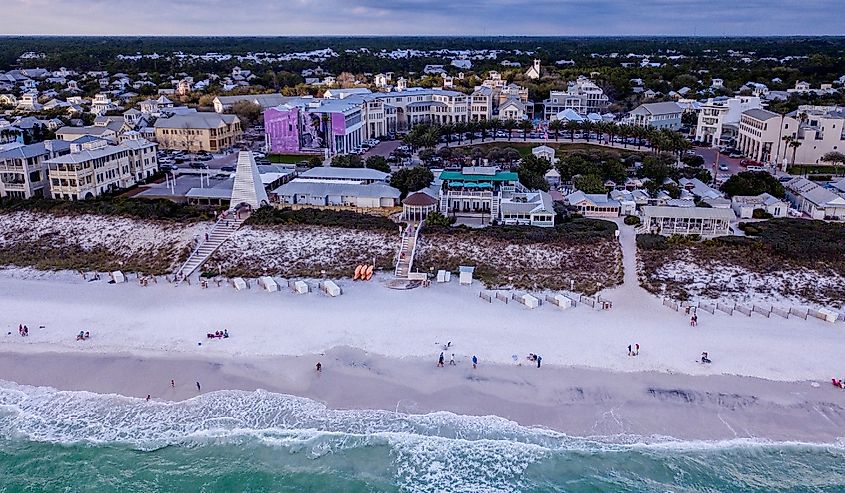 There is no better place to relax than a small town with everything behind its name. Seaside is a fresh breath of tranquility from the mundane city to a small-town atmosphere, complete with a colorful collection of houses on the Gulf and charming sun-bleached sand with lapping surf. Feel the coastal magic unlike anywhere else in the state through feel-good pursuits in this picturesque place you will never want to leave. The captivating scenery of contrasts, with funky local eateries and pastel houses, is the idyllic setting of The Truman Show.
Everything in Seaside is a nod to the beach scene along the streets, with breathtaking sights around each corner for strolls and bike rides. Follow along to the sparkling waters, where the stunning Gulf of Mexico views and soft sands invite basking and swimming in a truly enchanting setting. Stay to watch the spectacular sunset and return for the evening eateries serving delectable seafood. Visit the 30A Songwriters Festival in January for a little sunshine in the dead of winter, with live music through the venues and along the scenic 30A Highway.
Vero Beach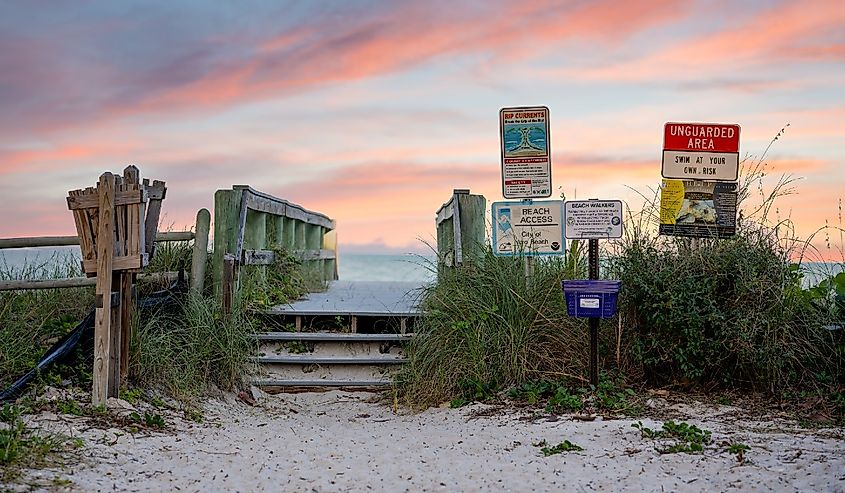 The east coast hidden gem of Vero Beach is primed for nature lovers with unspoiled beaches that stay crowdless during the summertime. Explore the saltwater lagoons and trek through the protected wildlife refuges along miles of biking and hiking trails. Join the charming eco-friendly community with friendly vibes along the main street area on weekly gallery strolls, a vintage market, and quaint cafes. Discover the Treasure Coast's artistic side at the Beach Museum of Art, or shop through Vero Beach's unmatched range at Indian River Mall and Vero Beach Outlets, pleasantly surprising visitors in such a small town.
Enjoy easy access, just 34 miles south of Melbourne, to relax and absorb the picturesque local lifestyle with feel-good pursuits, bordered by vast, gorgeous beaches, each with a different personality. The Tracking Station Beach is a local favorite for excellent surfing, with more surfing and swimming at Sebastian Inlet State Park, as well as great spots for scuba diving and sunbathing. There is also the Outer Shore, Humiston Park, and Jaycee Beach for daytime beach crawls and evening strolls to watch the sunset.
The small towns in the Sunshine State come alive in the summer, with nature and local culture welcoming residents for an unforgettable escape or vacation without crowds. From scenic harborfronts with piers and boardwalks to charming heartland artsy enclaves, you will come alive in these small towns in Florida during the summer. These small towns offer endless Floridian summers without the touristy vibe to enjoy your favorite summertime activities and recreation along the beaches. Visit the heartland towns steeped in arts, history, and local charm under the small-town appeal. It is one scenic overload to immerse you in a tranquil vibe. Enjoy watersports, hiking, and shopping to your heart's desire, with the renowned fresh seafood scene awaiting to recharge for an endless summer, just the way you like.