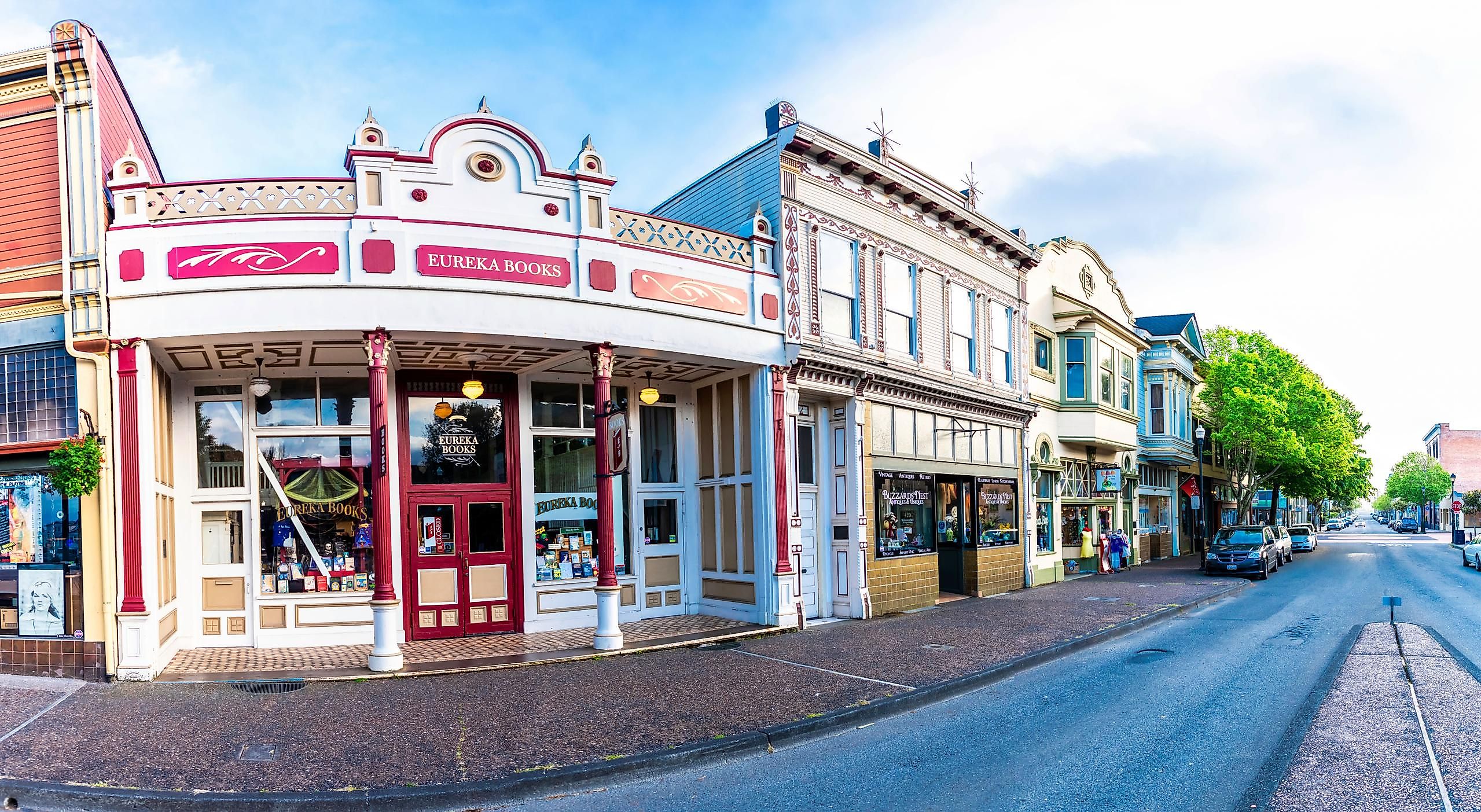 Northern California's Most Charming Beach Towns
Northern California boasts some of the most breathtaking coastlines in all of America. From cultural hubs to quaint beach towns, the Northern California coastline has it all—and a visit there can create memories that will last a lifetime!
Whether you're looking for an unforgettable adventure for yourself or your family, these charming beach towns are sure to deliver something special. Explore this curated list of Northern California's best-loved destinations and discover why this region continues to be one of the world's premier coastal relics.
Monterey – A Popular Tourist Destination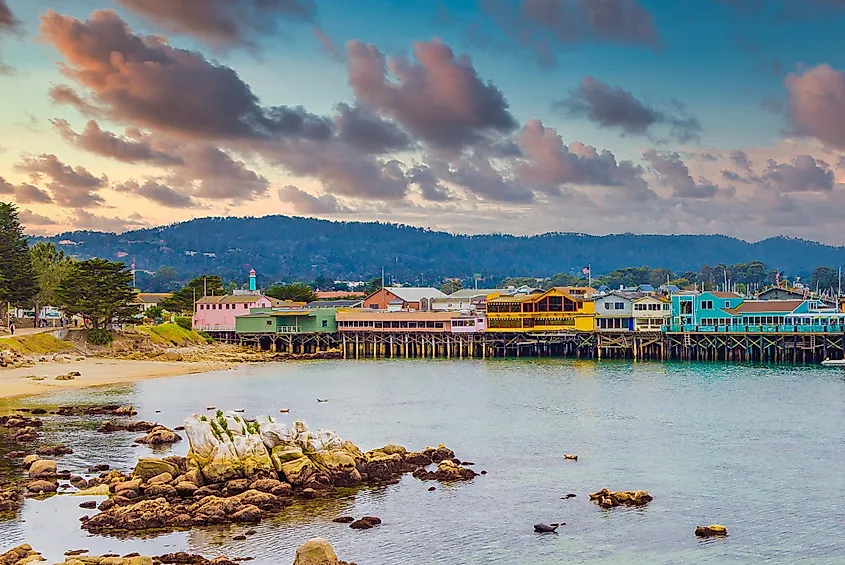 Monterey is home to some of the country's most stunning coastline, sheltered bays and coves, as well as an iconic aquarium. A popular tourist destination, there are plenty of things to do and places to see here. The quaint waterfront downtown area is full of shops, restaurants and attractions like Fisherman's Wharf and Cannery Row. Visitors can take a tour or rent a kayak or paddle board on the bay waters or explore old fishing villages tucked away along its coastlines.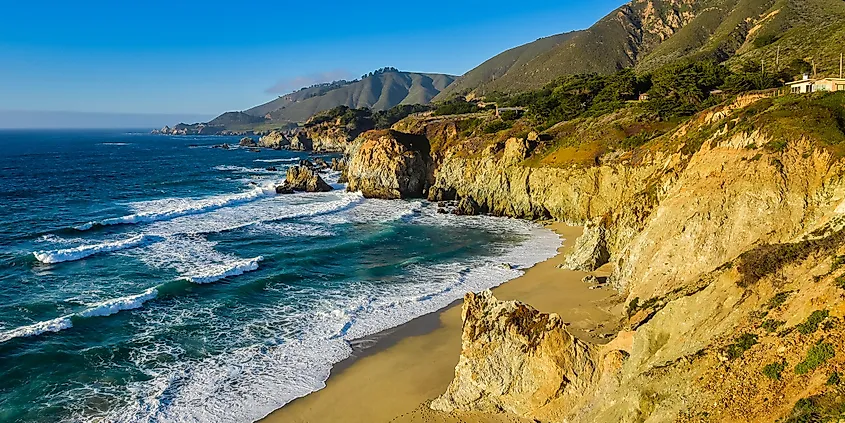 Nature enthusiasts will find plenty to enjoy in Monterey too – from hiking trails in the nearby Point Lobos State Reserve to whale watching tours that take them out on the bay. Monterey is also home to a variety of cultural attractions like the Monterey Bay Aquarium and Monterey Museum of Art. And don't miss out on exploring one of the many wineries located nearby.
Carmel-by-the-Sea – Home to Charming Architecture and Art Galleries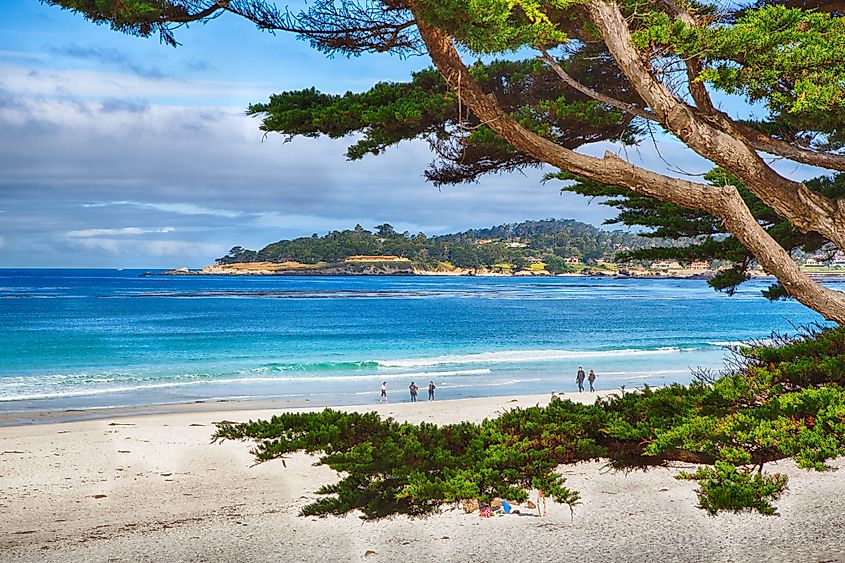 Carmel-by-the-Sea is a charming beach town that's home to incredible architecture and art galleries. The unique European-style village has been acclaimed by local residents and continues to be a top destination for visitors looking to experience seaside living at its best.
Carmel is known for having some of the most beautiful buildings along the Pacific Coast. From cottages with cobblestone streets to Mediterranean villas and Spanish colonial homes, there are plenty of architectural styles here that will leave you in awe. But perhaps one of the most famous structures is the Carmel Mission Basilica, which was built in 1797. The historic landmark stands as a reminder of the town's rich history and continues to draw visitors from near and far.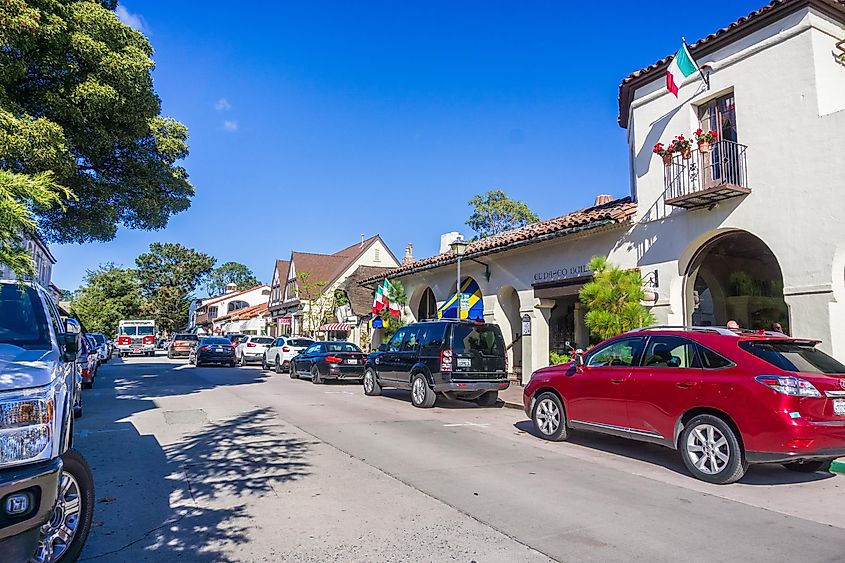 If you're an art lover, then Carmel-by-the-Sea is definitely for you. There are several world-class galleries here that feature works by some of the most acclaimed contemporary and modern artists. In addition to all the amazing artwork, there are also plenty of events hosted throughout the year, such as outdoor concerts, film screenings, lectures, and more. No visit to Carmel would be complete without spending time at one of its iconic beaches. You can sunbathe on the white sand or take a refreshing dip in the ocean while admiring the breathtaking views. There are also plenty of amazing restaurants, cafes, and boutiques in the area where you can find unique items to take home as a souvenir.
Eureka – Perfect for Exploring Natural Wonders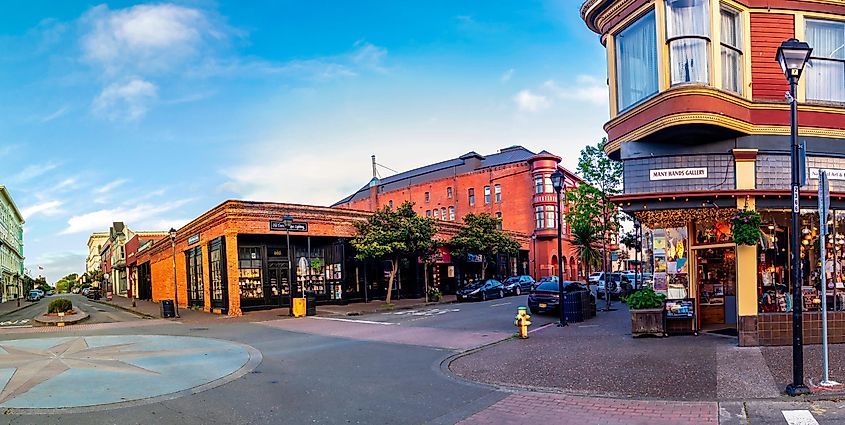 Eureka enjoys easy access to a number of stunning beaches and breathtaking natural wonders, making it a great destination for outdoor enthusiasts. The famed redwoods are amongst the most impressive sights in Eureka. There are several forests close by where visitors can explore miles and miles of trails through these majestic giants that form some of the world's tallest living things - Sequoia Park is a popular spot. A trip to Eureka wouldn't be complete without exploring its numerous beaches. Clam Beach offers an idyllic spot for swimming, fishing, and beachcombing for clams.  
No visit to Eureka would be complete without a trip to Old Town. This historical area is full of Victorian architecture and features an array of unique galleries, boutiques, and restaurants. A stroll through this picturesque district gives visitors a chance to experience the town's fascinating past as well as its exciting present.
Morro Bay – Explore the Unique Wildlife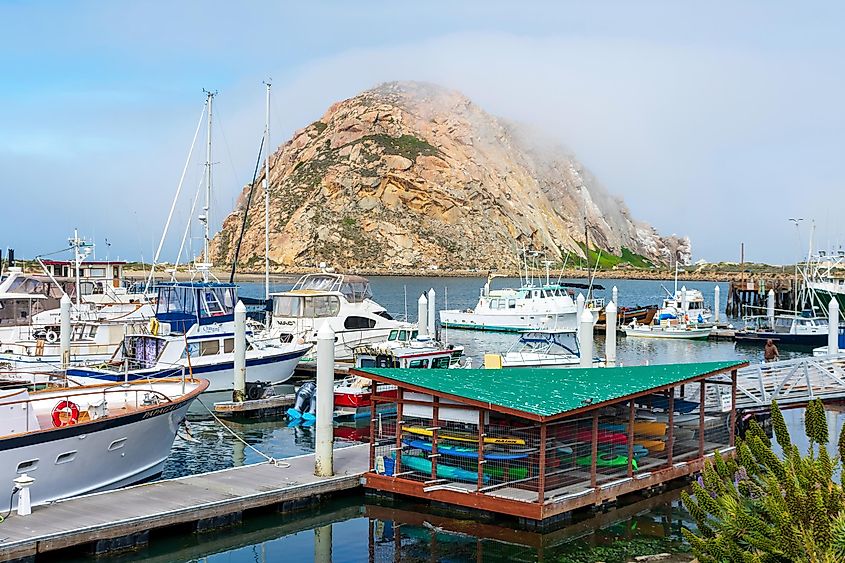 Morro Bay offers plenty of outdoor activities for visitors to enjoy. The picturesque harbor is home to some of the region's best fishing spots, while its beaches provide scenic views and access to a variety of marine wildlife. Visitors can take part in kayaking, whale watching, sailing, or simply admire the stunning coastline from afar.
The iconic Morro Rock stands sentinel over the bay and provides a popular destination for sightseers looking to get away from it all. From this vantage point, you can watch sea lions sunning themselves on the rocks below, while seabirds soar overhead. At the South T-Pier, you can spot a variety of birds such as pelicans and seagulls, and otters. The town also boasts some unique wildlife experiences, with visitors able to take guided tours. Special events held throughout the year include whale-watching trips and kayaking tours for those looking to experience nature up close.
San Simeon – Relaxing at a Charming Beach Town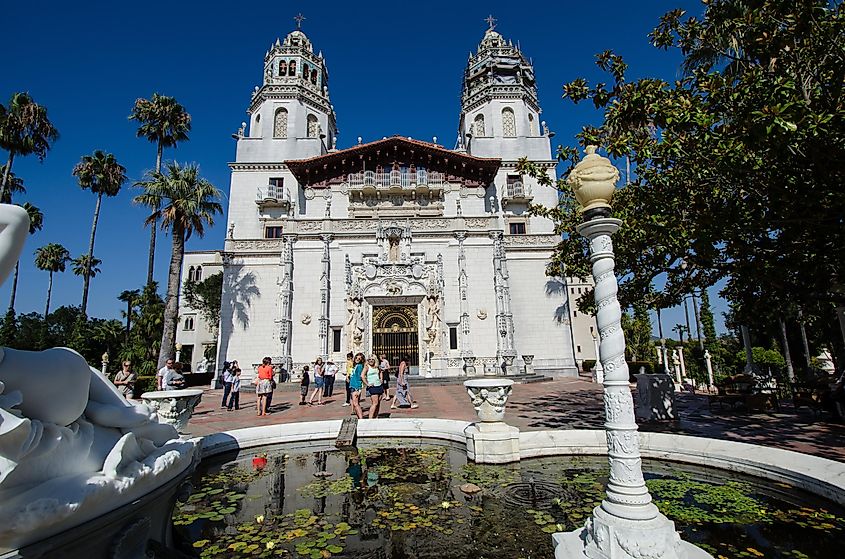 The rustic charm of San Simeon is evident as soon as you arrive. Locals mingle with tourists at quaint cafes and restaurants that line its winding main street. The area is known for its picturesque beaches that offer stunning sunsets and plenty of surfing opportunities for all skill levels. William Randolf Hearst State Beach is just a few minutes away by car and provides a large stretch of sand with plenty of room to explore. In addition to its beautiful beaches, San Simeon offers other activities for visitors. From wine tasting in nearby wineries or hiking at Elephant Seal Vista Point, there's something for everyone here.
Half Moon Bay – Take in the Majestic Coastline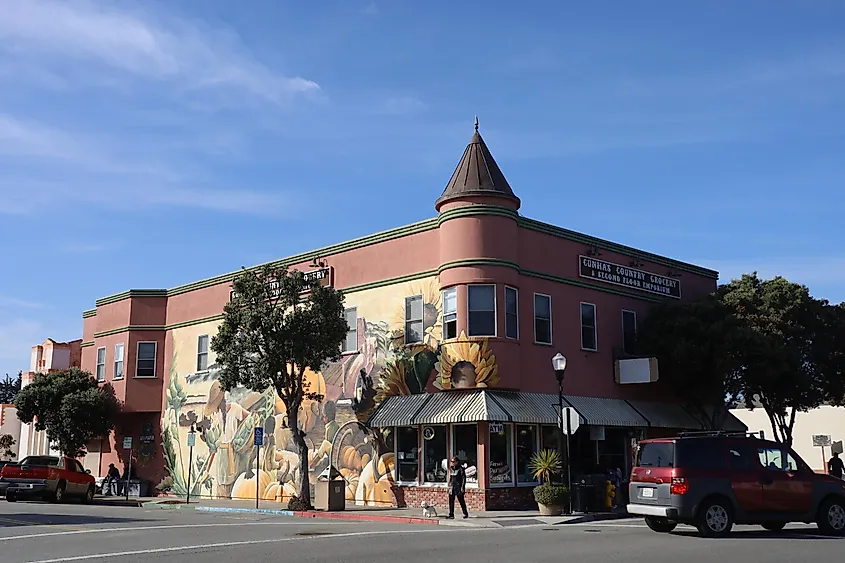 Located between San Francisco and Santa Cruz, this historic fishing village offers a wonderful combination of ocean views, easy access to parks and activities, and delightful coastal charm. The coastline is breathtaking—stretching for miles with incredible cliffs rising up from the sea. A variety of beaches dot the shoreline, including Half Moon Bay State Beach, which features sandy beaches backed by huge sandstone bluffs that provide ideal spots to watch whales play in the waters beyond. Additional nearby attractions include Mavericks Beach, known as one of the best surfing destinations on the West Coast; and Fitzgerald Marine Reserve, where you can explore the local tidepools.
Half Moon Bay also has plenty of outdoor activities and sight-seeing opportunities, from golfing at the Half Moon Bay Golf Links to biking or hiking along the trails in nearby McNee Ranch State Park. In addition, the town offers a variety of restaurants, boutiques, galleries, and antique shops that offer something for everyone.
Pescadero – Enjoy Shopping and Dining Experiences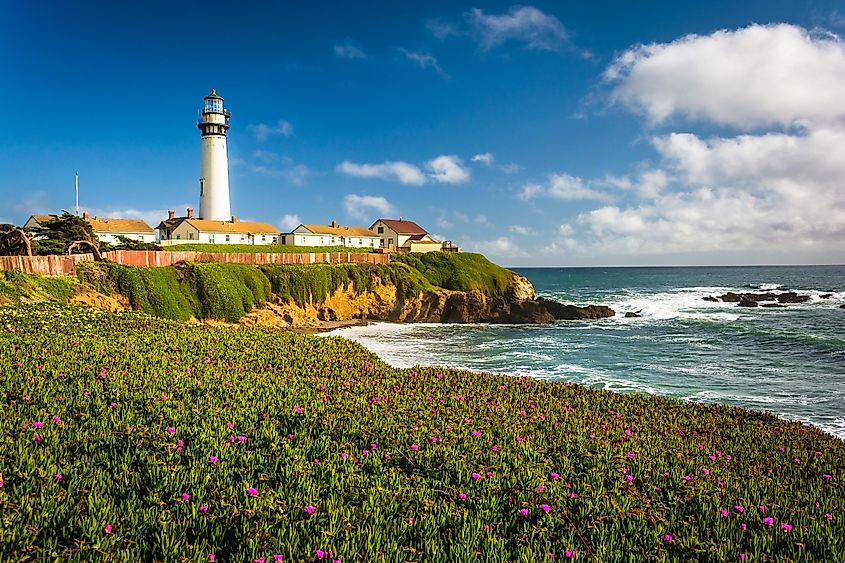 Pescadero is known for its stunning views of the Pacific Ocean and tranquil atmosphere. It is an ideal spot for those looking to just relax and enjoy nature, take part in outdoor activities such as hiking or biking, or explore nearby attractions. As far as shopping goes, Pescadero has some great options. The downtown area features several unique boutiques selling locally made goods from clothing to home decor items. There are also several antique stores that offer a variety of vintage items, from furniture to jewelry and art pieces. If you're looking for something more modern, then there's plenty of larger retailers located in nearby Santa Cruz.
When it comes to dining, Pescadero offers a variety of options from casual eateries to upscale restaurants. There are plenty of seafood spots if you're looking for something fresh off the boat. But if that's not your thing, then there are also places serving Mexican-inspired dishes, Italian pastas, and American favorites such as burgers and steak. If you're in the mood for some pub fare, then be sure to check out one of the many brewpubs in town.
Mendocino Village – Picturesque Setting for a Getaway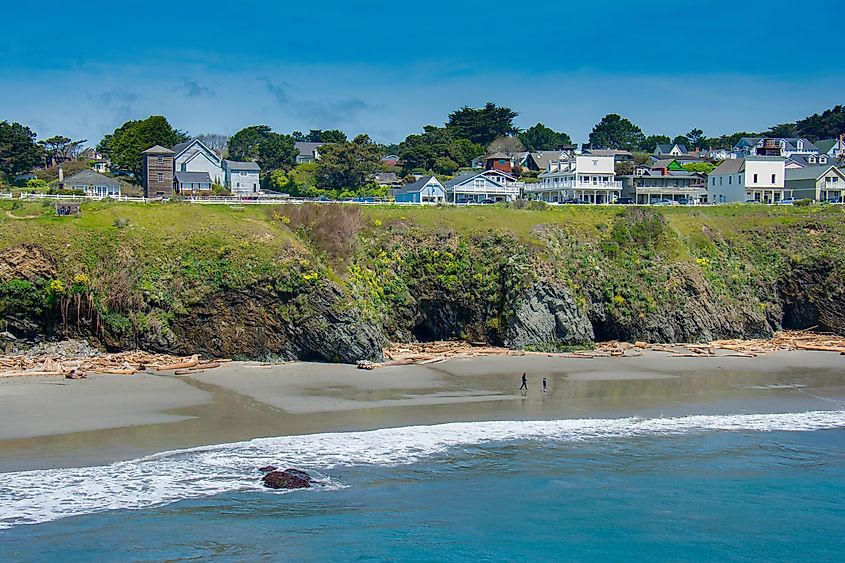 With its picturesque setting, Mendocino Village offers visitors the perfect place for a getaway. The village is filled with stunning cottages set against a backdrop of rugged cliffs and coastal mountains, making it one of the most spectacular beach towns in California.
Mendocino Village has something to offer everyone, from adventurers to those looking for a peaceful retreat. A wide variety of activities can be enjoyed in this seaside town, such as hiking along Mendocino Headlands State Park or exploring Jug Handle State Natural Reserve. Kayaking is available nearby and many people take advantage of the exceptional fishing opportunities off the coast of Mendocino Village.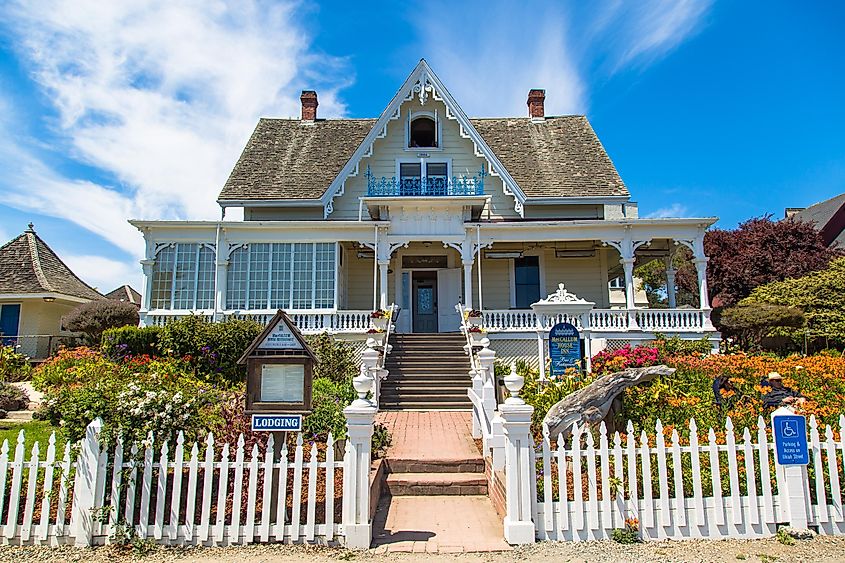 The town is home to a variety of restaurants and shops, making it an ideal destination for dining and shopping. Mendocino Village also offers unique galleries and art studios which showcase the work of local artists. It's easy to spend days wandering the streets of this charming beach town, taking in its many sites and attractions.
Bodega Bay – Spectacular Birdwatching Opportunities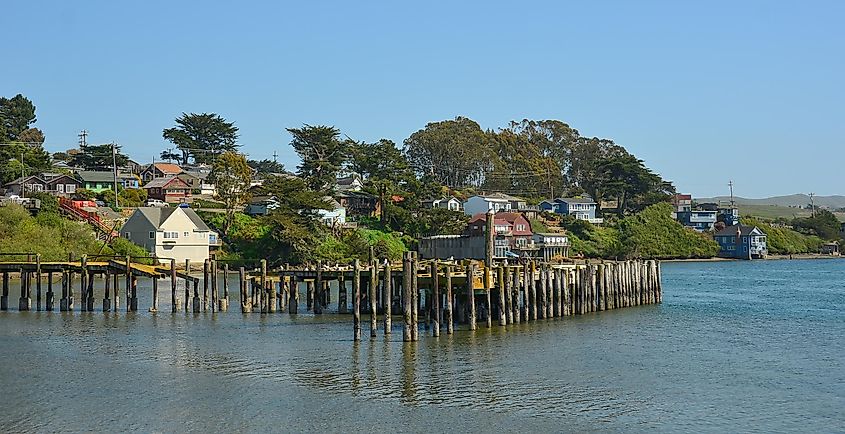 Bodega Bay is known for its stunning scenery and peaceful atmosphere. With its small-town charm and incredible wildlife opportunities, Bodega Bay offers a unique holiday experience that is sure to be remembered. The birdwatching opportunities at Bodega Bay are truly remarkable, with hundreds of species of birds recorded here. Other wildlife that can also be seen includes seals, sea lions, dolphins, whales, and otters.
The stunning scenery of Bodega Bay is another great attraction for visitors. Along with its numerous beaches, there are also salt marshes and estuaries that make up part of this area's diverse habitat. It's a great spot for nature lovers, as the area is home to a number of protected natural habitats. The town of Bodega Bay itself is filled with characterful shops, cafes and restaurants that are perfect for exploring during your stay here. Visitors can also go wine tasting at local wineries or take part in activities such as golfing or whale watching tours.
Fort Bragg – An Outdoor Oasis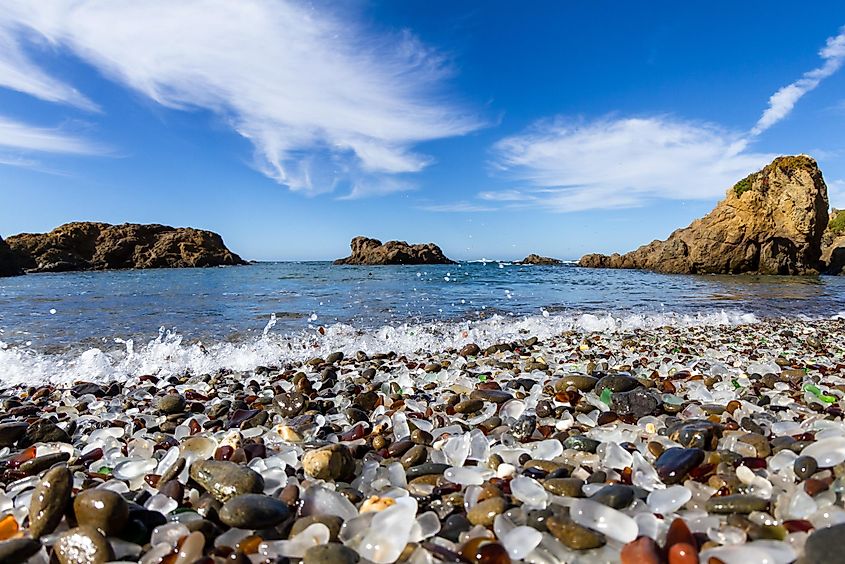 Fort Bragg is one of the most charming and unique spots in all of California and there are plenty of activities to keep you busy during your visit. The main attraction in Fort Bragg is its beautiful beaches, which span miles of pristine shoreline. Visitors can take part in a variety of water activities — swimming, surfing, kayaking, paddle boarding — or just bask in the sun on the sand. The nearby Glass Beach is also worth exploring.  
The area around Fort Bragg is also full of outdoor activities. Hikers can explore the lush trails that lead to scenic views, and fishermen and wildlife lovers can take advantage of the abundant fish populations in the area. Fort Bragg has also become a popular spot for whale watching, with tours departing from local docks every day during peak season.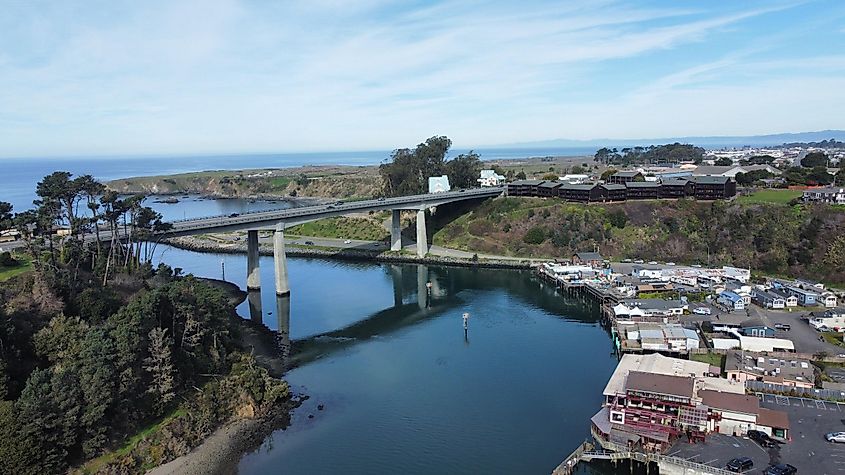 Fort Bragg isn't just about outdoorsy activities — there are plenty of cultural attractions too. The town has many art galleries and studios, as well as live music performances throughout the year. There are lots of unique restaurants to choose from for a delicious meal or snack, plus cafes and wine bars offering everything from craft beer to farm-to-table cuisine.
Capitola – A Burst of Color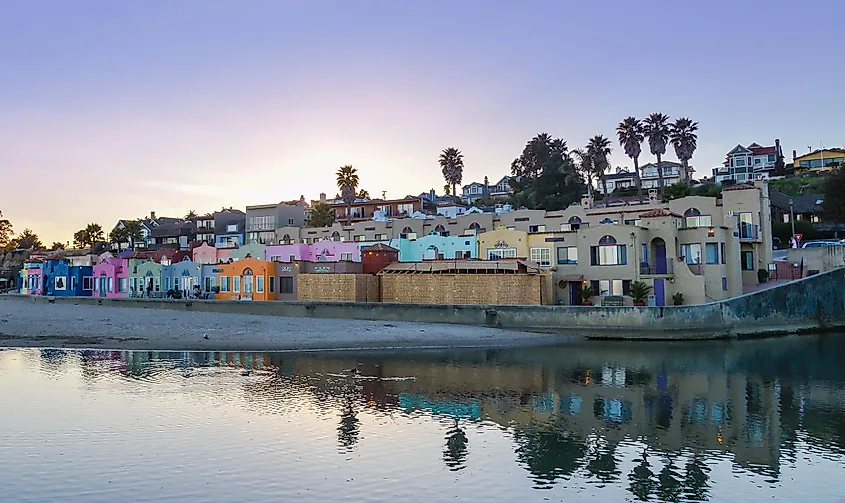 Located just a few miles from Santa Cruz, Capitola offers an array of activities and attractions that make it a popular tourist destination for both local residents and visitors from all over the world. The picturesque town is known for its vibrant colors – brightly painted homes line the streets while colorful flowers bloom throughout the year – making Capitola an idyllic place to relax and enjoy yourself.  
The main attraction of Capitola is its beachfront. The white sand stretches along the shoreline, providing plenty of space for swimming, surfing, fishing, or simply soaking up some sun. For those looking for something more adventurous, there are plenty of activities nearby, like kayaking and parasailing. If you're just looking to have some fun in the sun, try a game of beach volleyball or take a leisurely stroll down the boardwalk. The quaint downtown area has plenty of boutiques where you can find clothing, artwork, jewelry, and more. In addition to shopping and dining options, there are also numerous festivals throughout the year offering an array of entertainment, from live music to art displays.
In Summary
From its stunning beaches and towering redwood forests to its vibrant cities and quaint towns, Northern California is a truly unforgettable destination. With so many natural wonders and unique attractions to explore, visitors are sure to find something special during their stay in this beautiful part of the country.  The possibilities for exploration are endless when you visit Northern California – come see what all the fuss is about!