Travel
Half Moon Bay, San Francisco - Unique Places around the World
Just south of San Francisco, California, U.S.A. is Half Moon Bay and its Pillar Point Harbor.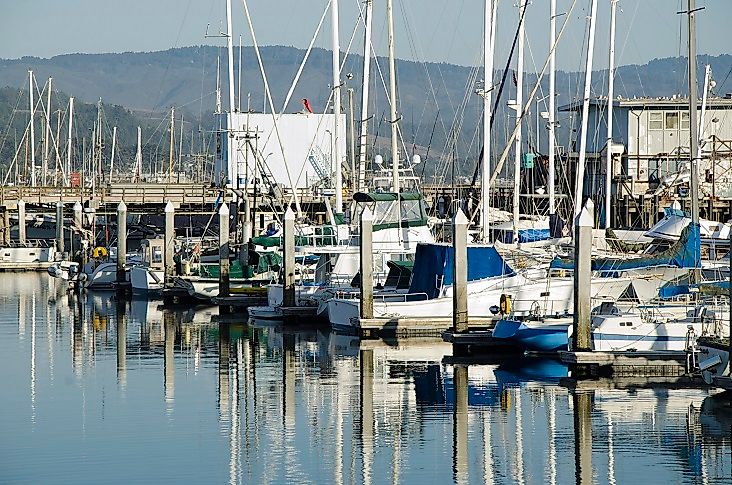 Geography and Location
Half Moon Bay is located in San Mateo County in the state of California. Nicknamed the Home of the world famous Half Moon Bay Pumpkin Festival in its history the area has also been known as San Benito and Spanishtown. The community was officially renamed Half Moon Bay in 1874.This coastal community is home to over 11,000 people and lies approximately 25 miles away from the city of San Francisco. With a land area of about 6.4 square miles Half Moon Bay was incorporated in 1959. The region's most popular site is Pillar Point Harbor and its man made breakwater or jetty. Another well known attraction is the Montara State Marine Reserve and Pillar Point State Marine Conservation Area which were established to protect the region's natural environment.
Historical Role
Half Moon Bay was originally occupied by Costanoan Indians before being developed by the Mission San Francisco de Asis in the 1800s. Years later the area became home to a number of Mexican settlers. From its early days agriculture has played a major role in the region. As its farming and fishing industries developed Half Moon Bay attracted a variety of ethnically diverse immigrants including members of the Canadian, Chinese, Mexican, Italian, English, and Pacific Island communities. The California gold rush also served to attract many immigrants to the area. The community of Half Moon Bay continues to honor and celebrate its unique history with local tourist attractions such as several original farms which date back to the 1800s as well as the town's historic business district.
Economy and Tourism
Half Moon Bay began as a rich agricultural center. Among the crops grown in the area include pumpkins, Christmas trees, Brussels sprouts, and flowers. In modern days tourism has become a major industry and now plays a crucial role in the economy of the region. Perhaps the most telling sign as to the importance of tourism in Half Moon Bay is the fact that the top employer in the local community is the Ritz Carlton Hotel. Like many places in California throngs of visitors are attracted to the area because of its sandy beaches and water related activities such as surfing off what's popularly known as Mavericks in Pillar Point Aside from being a desirable destination in terms of ecotourism Half Moon Bay also features a variety of historic attractions such as the Methodist Episcopal Church as well as a local arts collective known as the Colony of Coastside Artists, and the area hosts a yearly pumpkin and art festival.
Habitat and Biodiversity
The community of Half Moon Bay is made up of four areas. These are the North Coast and South Coasts, Half Moon Bay, and the Redwood Region. Preservation of the region's unique natural environment has become an important priority in Half Moon Bay. The area's Montara State Marine Reserve and the adjoining Pillar Point State Marine Conservation Area are two key institutions aimed at protecting the marine environment. Moss Beach is one example of a part of California brimming with a rich array of marine life. Among the plant and animal species found here include sea grass beds, mussels, giant kelp, barnacles, crabs, and starfish. Because of its location on the scenic Pacific coast Half Moon Bay is also home to several popular sandy white beaches such as San Gregorio State Beach, Poplar Beach, and Pomponio State Beach.
Environmental Threats
Like most places in the modern world Half Moon Bay is facing its share of threats to the environment. One of the biggest concerns the area must address is the effect of rising sea levels which could result in flooding, damaging erosion, and contamination of the local water system. According to a study by the Pacific Institute its estimated that Half Moon Bay could see approximately 18 miles of erosion as well as an estimated 30 miles of roadway flooding if current environmental trends continue. The study also predicted that by the year 2100 the Pacific Ocean will rise by about four and a half feet.
About the Author
C.L. Illsley hods a BA degree in English and a BFA. in Film Studies. She has written for various publications & websites including Montreal Rampage where she currently contributes film reviews & entertainment related articles.
This page was last updated on April 25, 2017.
Citations
Your MLA Citation
Your APA Citation
Your Chicago Citation
Your Harvard Citation
Remember to italicize the title of this article in your Harvard citation.