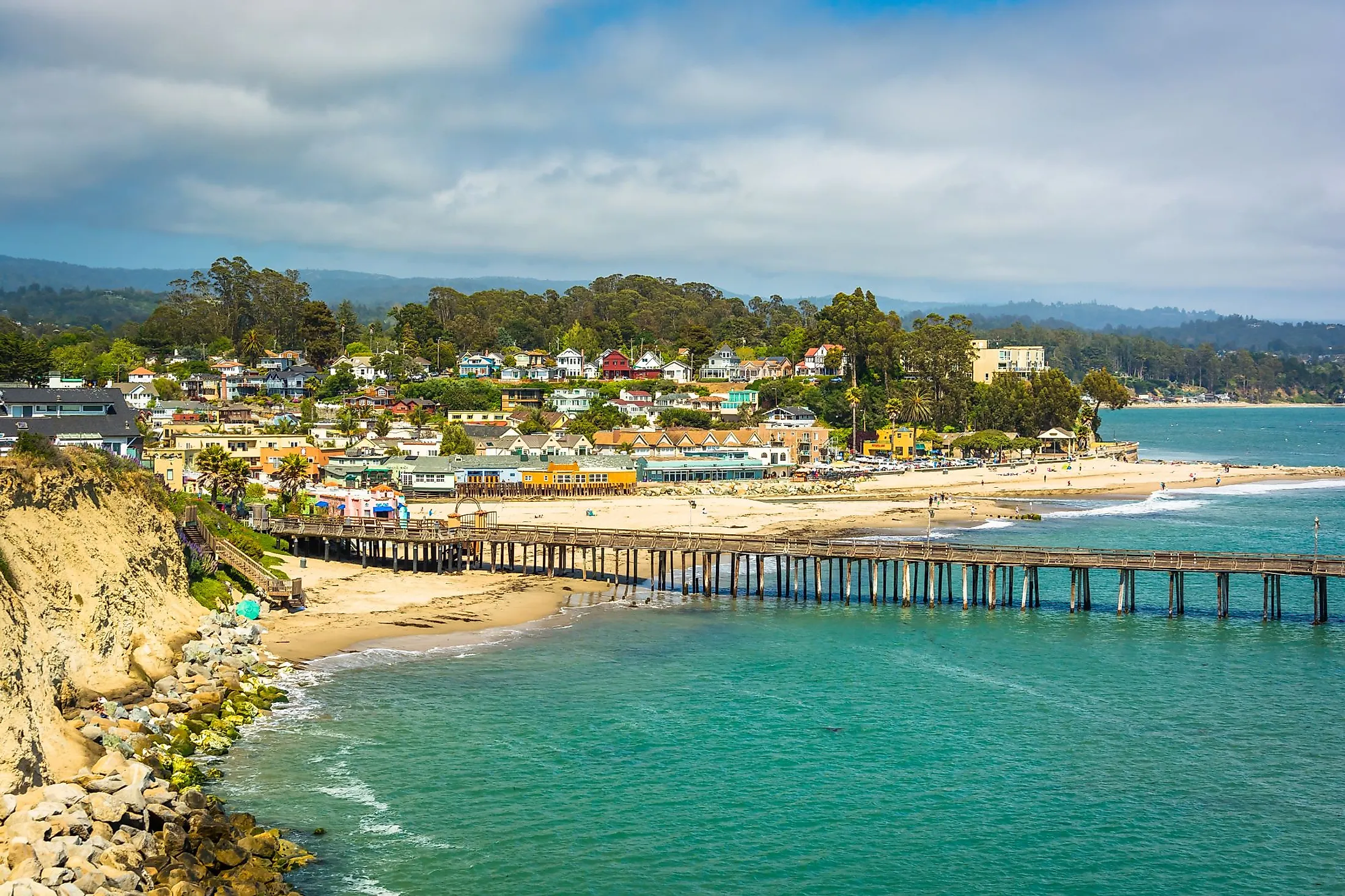 Capitola is a small seaside community situated in Santa Cruz County on the Central Coast of the US State of California. Visitors travel to this small town from all over the world to enjoy its beautiful parks and sand beaches. Capitola, nevertheless, is much more than just a group of beaches; it also offers a wide range of restaurants, stores, museums, and entertainment venues. It is most famous for being the scene of a vicious attack in 1961 by domoic acid-poisoned shearwater birds that served as the basis for the classic Alfred Hitchcock movie The Birds. 
Geography And Climate Of Capitola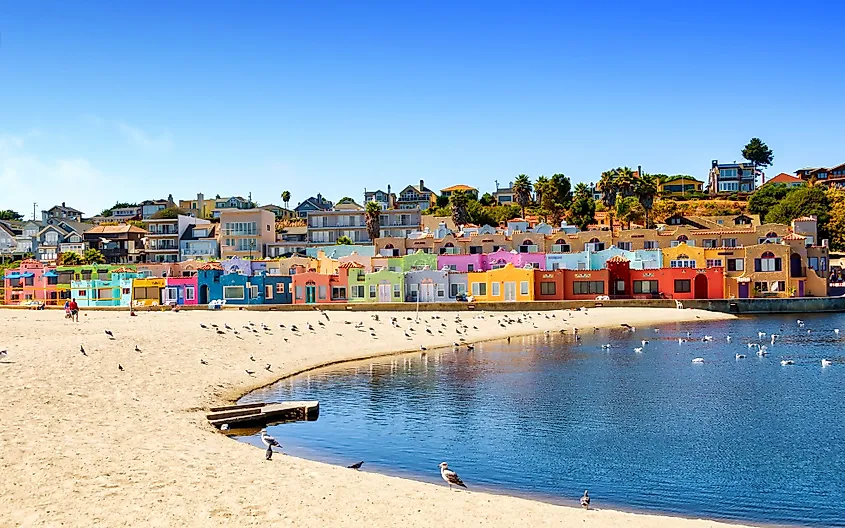 The small seaside town of Capitola is situated on California's Central Coast, on the Monterey Bay side of the Pacific Ocean. The town is located at the Soquel Creek mouth beach about 6 miles east of Santa Cruz's city center. It is also situated about 35 miles southwest of San Jose and close to San Francisco. Northeast of Tradewinds Mobile Home Park, Capitola is next to Surf and Sand Mobile Home Park. Capitola covers a total area of 4.34 sq. km, of which 4.13 sq. km is occupied by land, and 0.21 sq. km is covered by water. 
Capitola experiences temperate winters and summers all year round due to its Mediterranean climate, characterized by brief, pleasant, dry, and mainly clear summers; and short, chilly, rainy, and partly gloomy winters. The average yearly temperature ranges between 43°F and 72°F, rarely falling below 36°F or rising above 83°F. The year's hottest month is September, with an average daily high temperature exceeding 69°F. With an average daily maximum temperature below 62°F, December is the year's coldest month. On average, the city receives 25 inches of rain and 0 inches of snow yearly. 
Brief History Of Capitola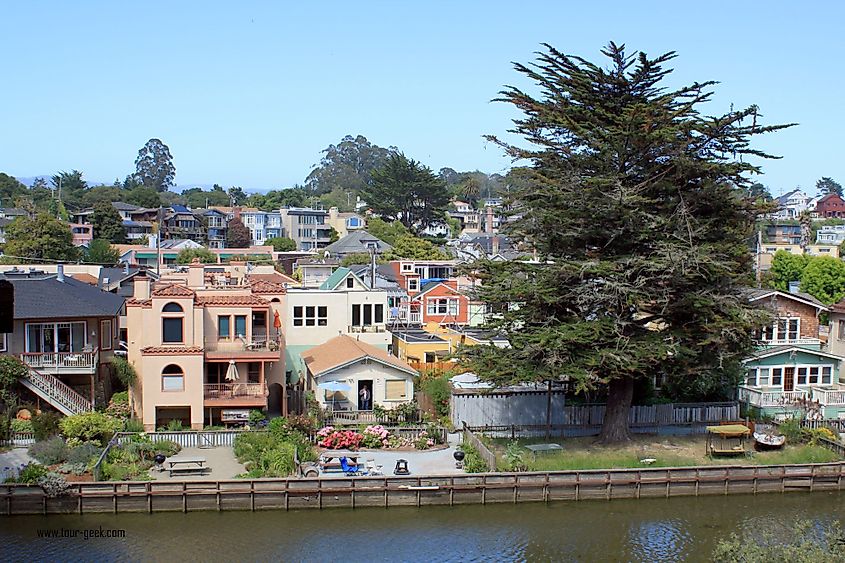 A more than a thousand-year-old Indian village stood where Capitola is now located. Upon the establishment of Mission Santa Cruz in 1791, the Native residents were relocated there. The "rancheria" of Soquel and its culture were all but lost. The land that is now Capitola Village was purchased by German immigrant Frederick Hihn from Martina Castro's heirs in 1865 during the California Gold Rush. As settlers worked in agriculture and logging, the beach developed into a busy shipping location known as Soquel Landing. In June 1874, "Camp Capitola" first opened. When Capitola began to thrive, Hihn assumed direct business management and started dividing lots for sale in 1882. The former camping area eventually developed into "Capitola by the Sea," a resort with 160 rooms, hot saltwater baths, and an electric streetcar service from Santa Cruz. After Hihn passed away in 1913, his daughter Katherine Henderson acquired Capitola. She later sold it to Henry Allen Rispin of San Francisco shortly after the end of World War I. He spent a fortune on his plans for "Capitola-by-the-Sea," and shortly before the Great Depression began in 1929, he declared bankruptcy. On January 11, 1949, Capitola was incorporated. 
The Population And Economy Of Capitola
As per the latest US Census, Capitola has a population of 9,938 residents. Capitola's population is currently growing at a rate of 0.02% annually. White (Non-Hispanic) (69%), White (Hispanic) (16.8%), Asian (Non-Hispanic) (4.18%), Other (Hispanic) (3.36%), and Two+ (Non-Hispanic) (3.16%) make up Capitola's top five ethnic groups. With a 13.03% poverty rate, Capitola's average household income is $91,992. The median monthly rent in recent years has been $1,932, and the median price of a home is $712,000. In Capitola, the median age is 42.2 years, with men being, on average, 39.8 years old and women 45.6 years old.
Top Attractions In Capitola
Capitola City Beach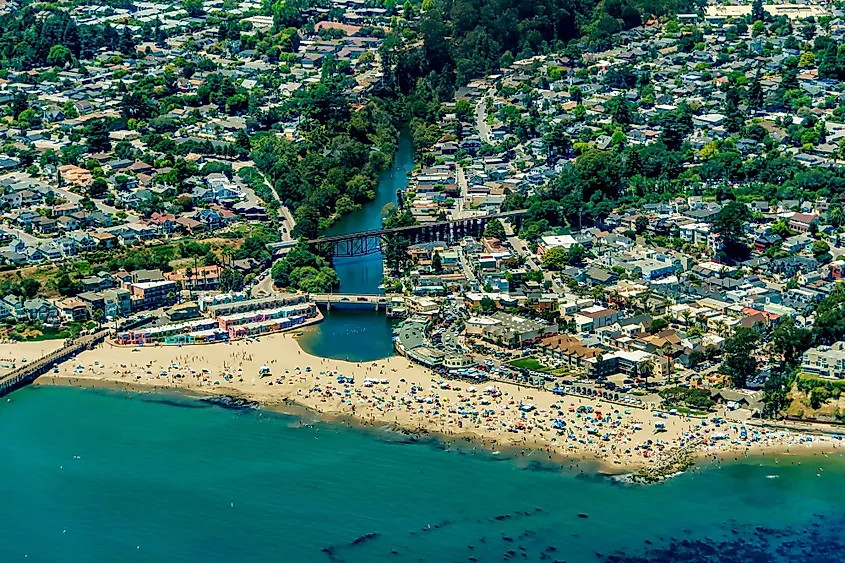 Along the northern end of Monterey Bay lies a publicly owned beach called Capitola City Beach. Many urban outdoor activities, such as volleyball, surfing, sunbathing, and bird watching, are frequently done along the beach. The Esplanade's eateries, stores, and iconic structures like the Venetian Hotel can all be reached directly from the shore. Free family movies, art exhibits, and twilight concerts are just a few of the summertime special events that are held along the beach.
New Brighton State Beach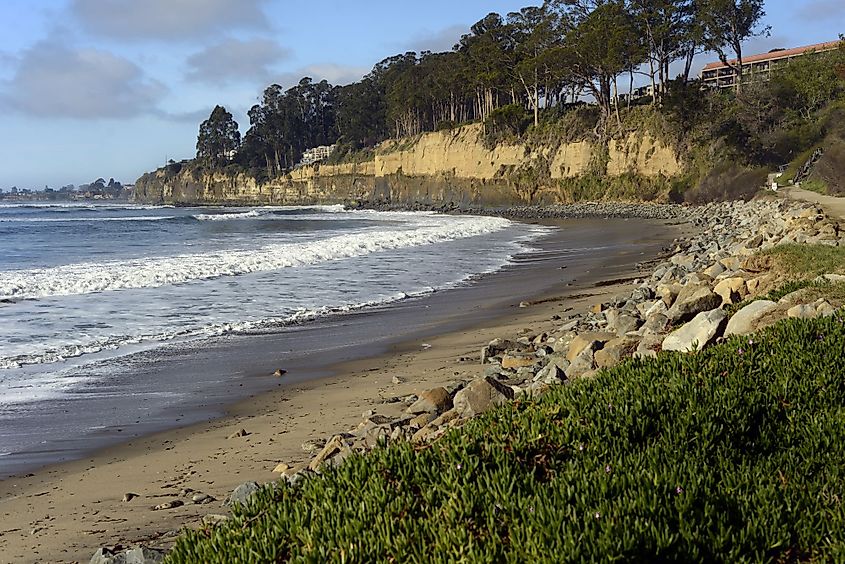 Capitola's New Brighton State Beach is a beach park located east of Santa Cruz's Monterey Bay. With a 95-acre property, it provides expansive views of the Californian coast. It is renowned for allowing guests to partake in leisure activities like swimming, surfing, fishing, hiking, and camping. Rock crabs, sea stars, dolphins, sea lions, sea otters, pelicans, and a variety of other animals call its shores and waters home. Additionally, New Brighton State Beach includes dedicated picnic sites where you may have a meal while taking in the breathtaking scenery and the sound of the surf crashing. 
Capitola Historical Museum
Visit the Capitola Historical Museum if you're searching for a fun indoor activity. You can discover more about the cultural and social history of the local indigenous and settler populations here. There are exhibits here that change every year, and it's not too far from Capitola City Hall. The economy, art, and social history of the area are prominent themes in many of the displays. Additionally, you can learn firsthand how the tourism sector affects the neighborhood. 
Capitola Mall
The only indoor shopping mall in Santa Cruz County, Capitola Mall is home to more than 80 distinctive shops and eateries. The mall, which first opened in 1977, had space for up to 100 retailers by 1988 after it had been expanded. Major department stores like Target, Macy's, and Kohl's are now its main tenants, along with specialty stores for women's, men's, and children's clothing, including Victoria's Secret, Express, and the Children's Place. The mall regularly hosts special occasions, such as kid-friendly days, art walks, and book sales that support a local charity.
Capitola Venetian Hotel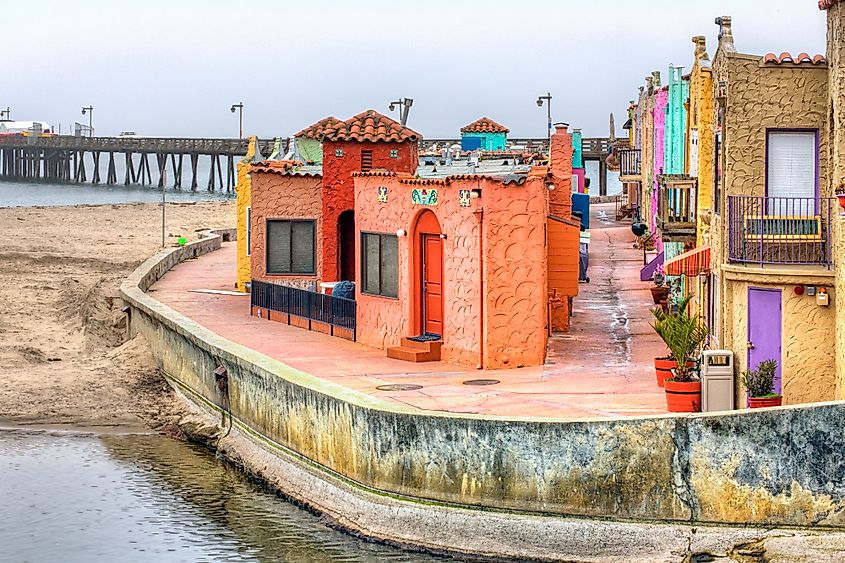 The Capitola Venetian Hotel, a boutique hotel with various amenities and breathtaking views, is situated on Capitola City Beach. The hotel's hand-carved doors, modeled after those in Venice, are decorated in a Mediterranean style. Have a good time by booking a stay at this hotel on Wharf Road, enjoying the ocean views from your accommodation.
One of the most well-known vacation destinations on the West Coast is Capitola, which offers a wide variety of coastal shops, restaurants, and tourist attractions. It's a fantastic location to consider if you enjoy surfing, visiting art galleries, and visiting top-notch breweries. Start working on your trip to this quaint seaside town if you want an amazing experience.