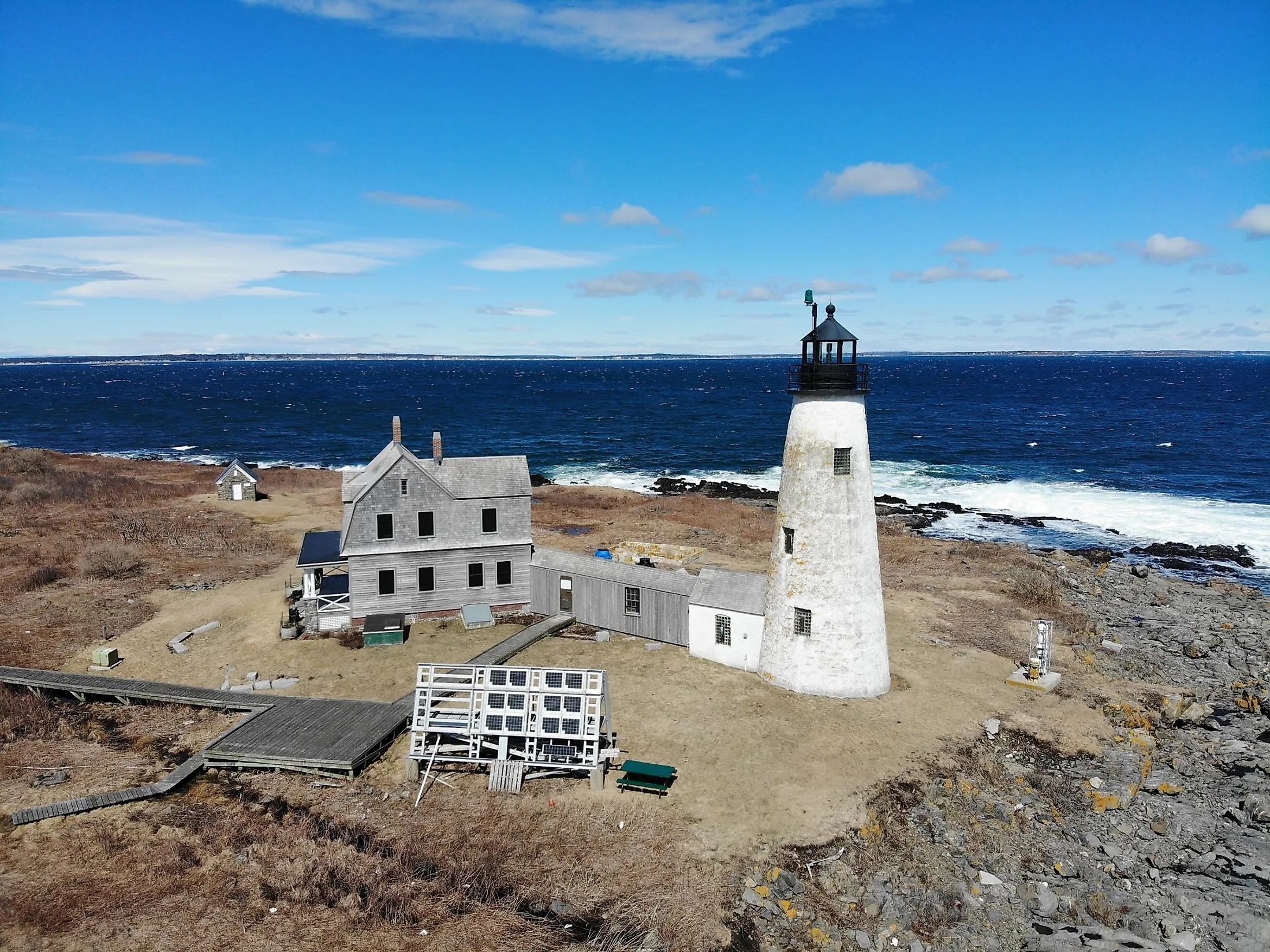 Biddeford is a scenic resort and economic center found outside the neighboring twin city of Saco, Maine, situated on the Gulf of Maine. It is a destination renowned for beaches, tidal pools, and a bounty of migratory birds that change with each season. Nestled in the New England region, Biddeford is a stone's throw away from many points of interest, including infamous towns such as Augusta, Boston, and Provincetown, among many historic sites or green spaces. The city also serves as the home to the University of New England. But, more locally, one will not want to miss out on the Le Kermesse Franco- Americaine festival held annually in June. 
Geography And Climate Of Biddeford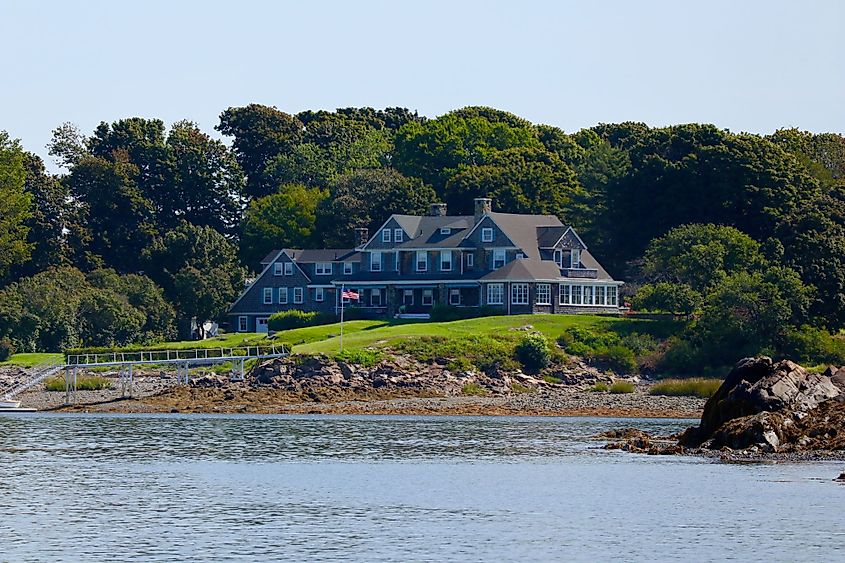 Biddeford resides in York County in the southwestern portion of the US State of Maine. It borders Saco to the north, with the Saco River acting as a natural boundary between this pair of cities. As for other bodies of water: Biddeford is bounded by the Gulf of Maine, which is a part of the Atlantic coastline. The massive tidal pool named Biddeford Pool is at the Saco River's mouth, about 6 miles from downtown. The state's capital city Augusta is about 70 miles to the north. Of other substantial cities: Portland is about 18 miles northeast, Lewiston is about 48 miles north, and Bangor is 146 miles to the northeast. With proximity to much of New England, there are several day trips from Biddeford. These include Acadia National Park, 186 miles to the northeast; Cape Cod, 160 miles southeast; Martha's Vineyard, 186 miles south; and Fenway Park, 92 miles south.
According to the Köppen Climate Classification, Biddeford has a Humid Continental Climate. It experiences snowy and windy winters, with some form of cloud cover occurring on most days. The year's warmest month is July which sees an average high of 78.3°F, and January is the coldest month that, sees an average low of 10.8°F. Of the 128.4 days that produce precipitation, there is an annual rainfall of 49.3 inches and snowfall of 60.4 inches. On average, there are 196 days of sunshine, with an annual UV index of 2.9.
History Of Biddeford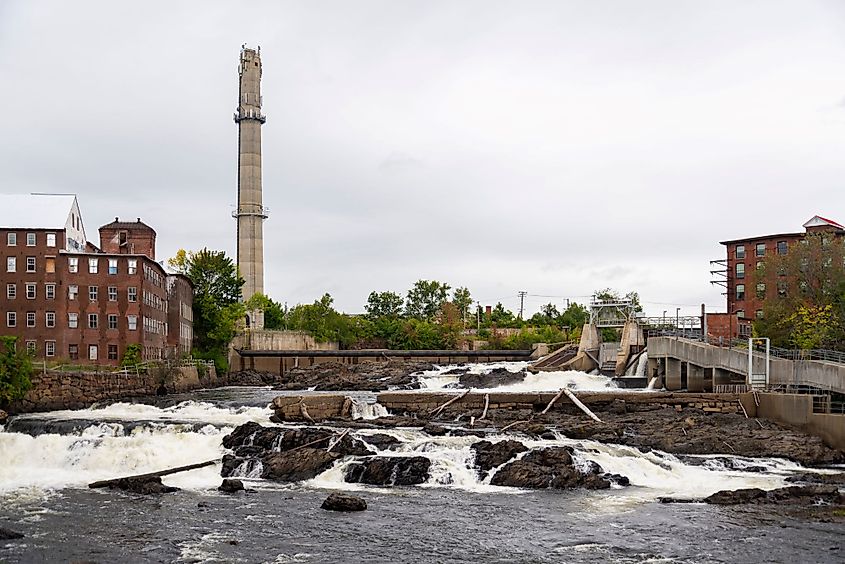 Among the first settlers to would-be Biddeford was physician Richard Vine, who landed in the winter of 1616 and would be influential in the early development of this city. Granted under the Plymouth Company in 1630, Vine was presented with land south of the River Swanckadocke. Within three years, vast development occurred on both sides of the river under the name of Saco, which set forth a booming fishing and milling industry. During King Philip's War in 1675, the area was attacked by Indians, and settlers fled to nearby Winter Harbor, concerned for their safety. This continued for some time, with Fort Mary being erected by Biddeford Pool and captured by Indians in 1703. Biddeford would be reorganized in 1718, named after the town of "Bideford" in Devon, England. By the mid-18th century, many industries blossomed in Biddeford, a result of factories able to function by water-powered mills. Of these were textile factories, brickyards, quarries, grain mills, and lumber mills. Many of these factories attracted workers from Europe, including Albania and Ireland, in addition to French Canadians from Quebec. In 1855, Biddeford would be incorporated as a city.
The Population And Economy Of Biddeford
According to the latest US Census, Biddeford has a population of 22,808. This is an increase of 1.14% since the last census, which reported a population of 22,552  in 2010. Expanding over a total area of 153.02 sq. km, the city has a population density of 289.42 people per sq. km. The population's average age is 38.1 years old, with females attributing 51.60% and males 48.40%. Overall, 10.04% of residents live below the poverty line. There is a median household income of $71,666 and a gross monthly rent of $960. As for cultural or racial breakdown, 90.50% identified as white, 3.83% were of two races or more, 2.82% were Asian, 2.51% were African American, 0.26% were of another race, 0.05% were Native American, and 0.02% were Native Hawaiian or Pacific Islander. 
The primary industries that constitute Biddeford's economy are healthcare and social assistance accounting for 16.3%, retail trade for 13.3%, and manufacturing for 11.1%. The top-earning jobs come from finance and insurance, making $59,354, utilities at $49,620, and public administration at $49,135. Of the 11,800 employed, 1,991 work in healthcare and social assistance, 1,761 work in retail trade, and 1,203 work in educational services.
Attractions In And Around Biddeford
Fortunes Rock Beach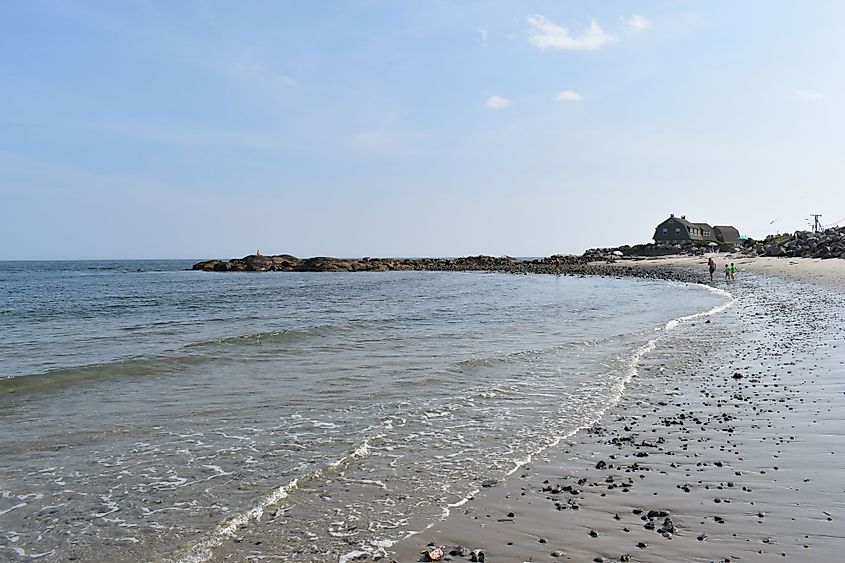 Spanning two miles along the Atlantic coast, Fortunes Rock Beach is a popular resort community among locals and tourists alike. So much so that it is a beloved location for water sports such as surfing, bodyboarding, surf kayaking, and jogging. 
East Point Audubon Sanctuary
Found at the end of the Biddeford Pool is the vast 27-acre East Point Audubon Sanctuary, a protected area that sees up to 260 species of birds. Most of the frequented species here are migratory birds, and varieties will depend on the time of year. Notable species include black-capped chickadees, ruby-throated hummingbirds, snowy owls, long-tailed ducks, northern Gannett, black scoter, and buffleheads. With a walking trail, visitors can discover the Maine coast, wooded forests, and valley areas that showcase the diversity around the Saco River and coastline. One can even bring a dog as long it remains on a leash at all times and does not disturb the wildlife.
Whether you come to rest or admire, one cannot leave without falling in love with this tranquil coastal community. Footprints of Biddeford's historical and cultural past can be spotted everywhere, from its downtown and river's edge to the heritage homes tucked into old neighborhoods and even a stone fort. Simply put, when traveling through Maine, one should not pass up on an opportunity to ogle at the photogenic city of Biddeford, Maine.