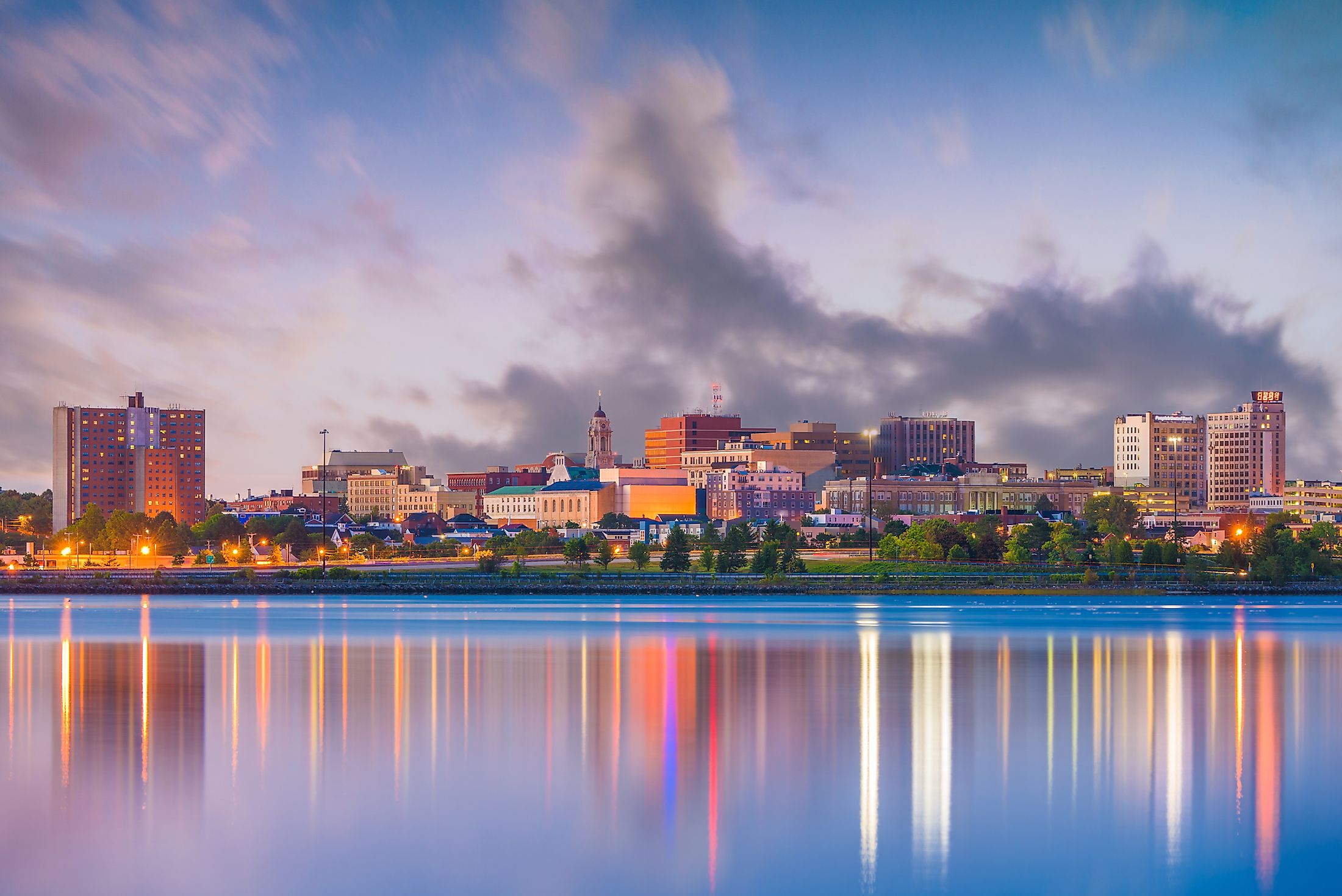 Portland is not only the largest city in Maine, but is also its busiest seaport offering plenty of things to do on a Maine vacation. The city is situated on the Atlantic Ocean, just north of Kennebunkport, made famous as President Bush's summer home destination.The Forest City is just north of the border with Concord, New Hampshire, a couple hours drive south. Deep lakes, the Longfellow Mountains, pine forests and many rivers are nearby. Outdoor adventurers often see moose, bears, loons, foxes and eagles in their travels.The city of Portland is home to plenty of arts and cultural entertainment and the surrounding shoreline is lined with the iconic Maine lighthouses. Surrounding beaches offer swimming, sailing, and water sports in the summer. About 90% of the nation's lobsters are caught off Portland and the Maine coast.
Airing on WCSH radio since 1926, Portland is home to the oldest continuously broadcast religious radio program in the nation, the First Radio Parish Church of America. Portland was originally called 'Machigonne' meaning "Great Neck" to the original natives. The famous writer Steven King was born in Portland, Maine.
Major Attractions In Portland
Old Port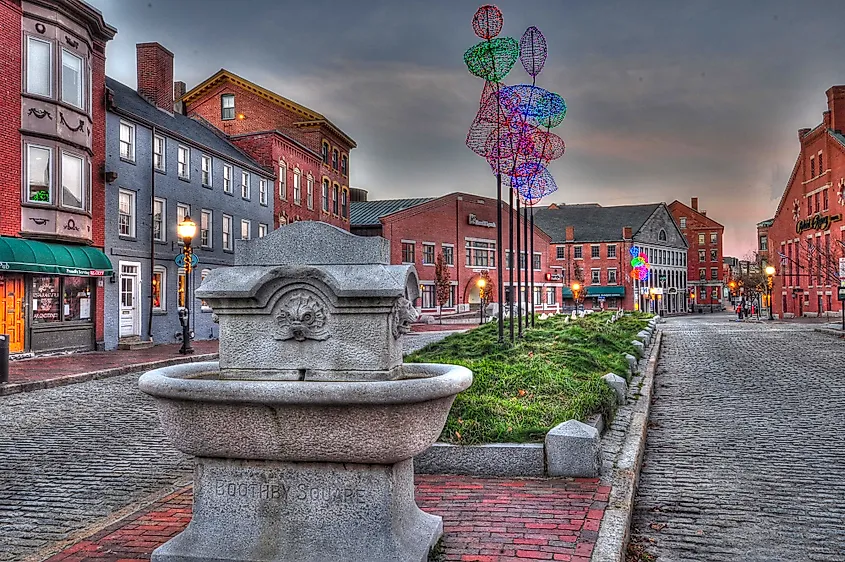 Take a trip to Old Port, the city's historic waterfrontdistrict, for an array of small boutiques and handmade gifts stores.Great for picnics and the best place around for the local gelato and seasalt taffy.Walk the cobblestone streets to visit the old Custom House, find handmade products and dine on Mainelobster at some of the state's best seafood restaurants. Old Port isthe launch point for a variety of shore cruises and historic landmarktours.
House Island
House Island is rich in history and mystery. Acknowledged asthe earliest home site in Casco Bay, this lonely, lovely little islandhas only been home to a handful of hearty Maine natives. Enjoy great views of Portland harbor watching luxury yachts, sea kayaks and cargo ships coming and going.Home to an authentic Civil War era fort and once the site of a U.S.quarantine station, House Island offers historic tours of Fort Scammel,a great beach and fine dining. Famous for lobster bakes, the site isalso a popular venue for weddings, special events and family outings,both under tents and in the heated club house.
Portland Head Light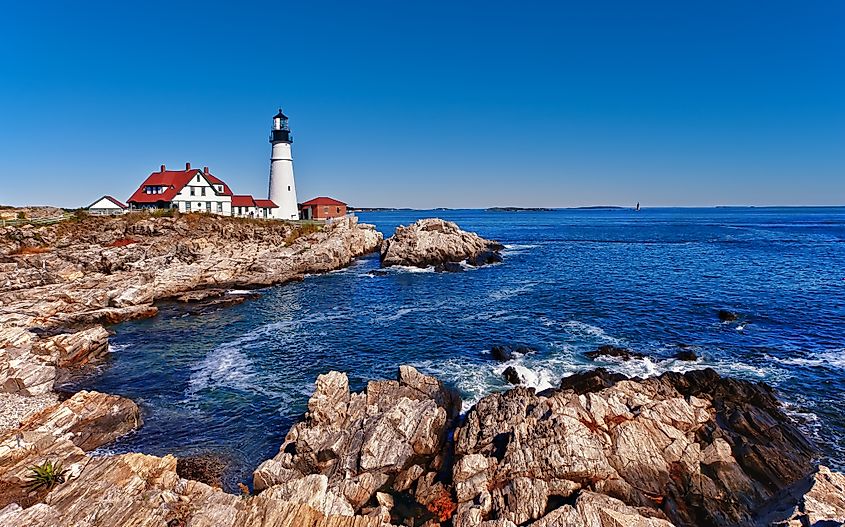 Visited by hundreds of thousands each year, the Portland Headis one of Maine's most famous lighthouses. Located in South Elizabeth,just south of the city, the lighthouse provides tours, a museum and giftshop.The stone lighthouse was completed in 1790 and stands 72 feet tall. Poet Henry Wadsworth Longfellow, a famous Portland native visited frequently when young and the Head was the inspiration of his poem "The Lighthouse".