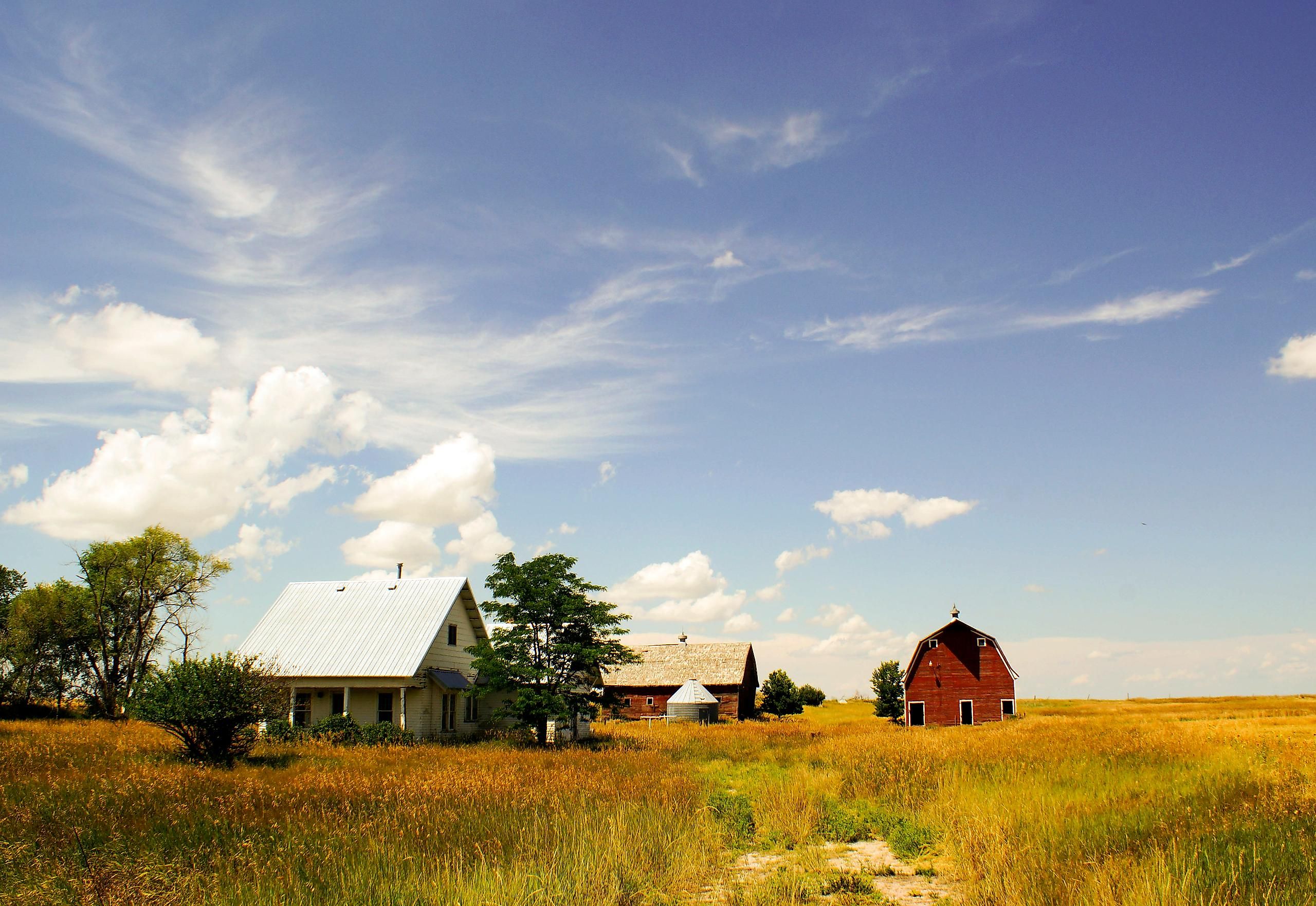 9 Of The Most Quaint Small Towns In Nebraska
The Midwest state of Nebraska might be underrated because while it does have open fields and prairies, it's home to many small towns that don't see much traffic. These towns can include stories about things like the Old West or how the town or village came to be, whether that be through immigrants coming together or just because the railway happened to pass through. The people of Nebraska care about their history, with a lot of historical buildings and museums still standing, each one telling a unique tale about the local area and beyond. These towns are away from bustling city life and instead about the slow moments, where people can stop and take things in.
Chadron
The town of Chadron was once known as a fur trading hub, helping it get its start. What started out as several wooden shacks is now a developed and friendly town in the Nebraska Panhandle. Remnants of the town's history can be found in the Museum of the Fur Trade, which has over 6,000 pieces from the town's history, going back all the way to Chadron's founding and even before that. A relatively new historical district was put in place in the commercial district, marking some of Chadron's older architecture and structures. People can view local works and art through the Chadron Arts Center, which is in town and readily available. The nearby Chadron State Park offers both hiking trails and places to camp when the weather's right, along with plenty of open space to move and breathe. 
Verdigre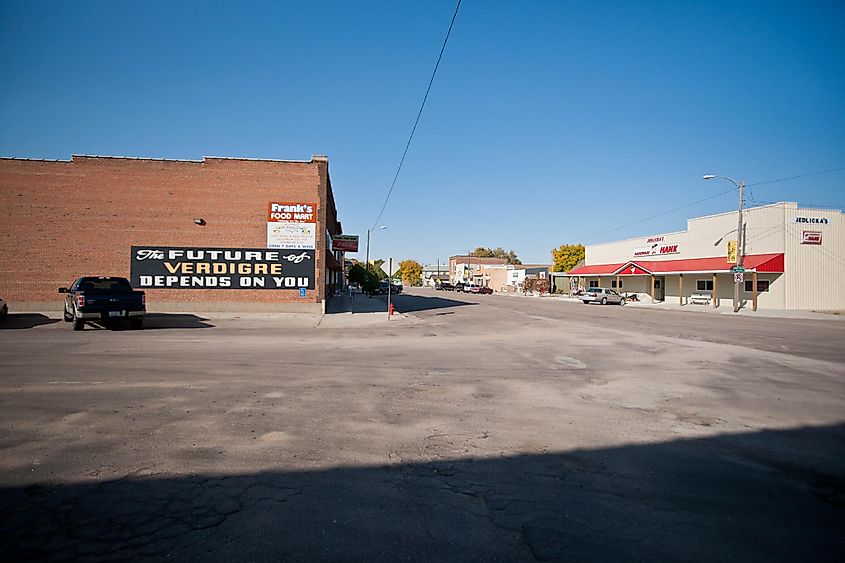 Despite having a population of less than 1,000, the tiny town of Verdigre calls itself "The Kolach Capital of the world." Kolach is a type of pastry with a fruit center and toppings originating in the Czech Republic. Verdigre celebrates their Czech heritage through an event called Kolach days, which usually occurs during the second week in June. The festival has tractor pulls, live volleyball, turtle races, and, of course, plenty of kolach to go around. A bakery in town known as the Verdigre Bakery provides a lot of the kolach, along with other sweets like donuts, cakes and cookies. The nearby Wildwood Acres provides campgrounds and RV Parks for people looking to stay the night. People who'd like something closer can stay at The Verdigre Inn, which is a cozy bed and breakfast.
Red Cloud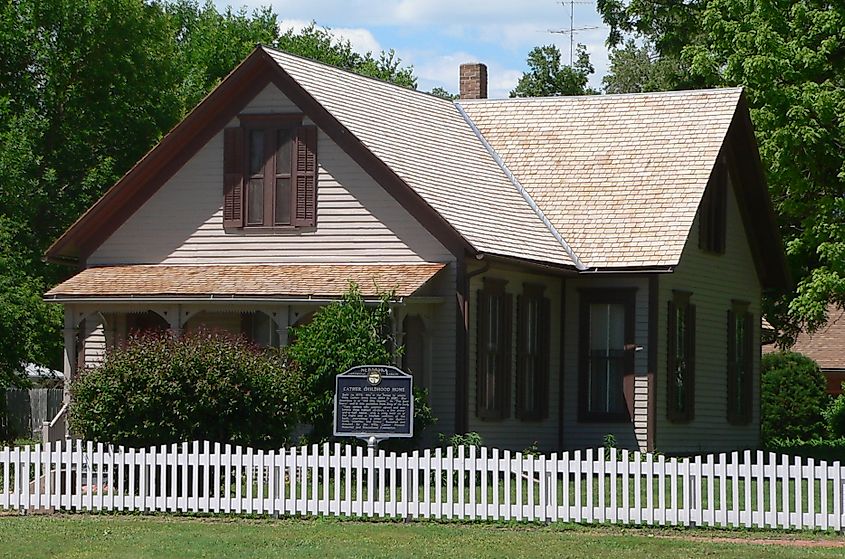 Red Cloud is known for one of its local authors, Willa Cather. A tour through Willa Cather's childhood home or through the National Willa Cather Center museum provides an intimate look at the author's life and experiences. It's in-depth to the point where it's the "largest collection of nationally-designated historic sites dedicated to an American author." according to their website. Some of the nearby plains that often inspired her work are now marked as the Willa Cather Memorial Prairie. The heart of Red Cloud has a wine bar called On the Brix, which is both sizable and comfortable for anyone looking for a drink.
Rushville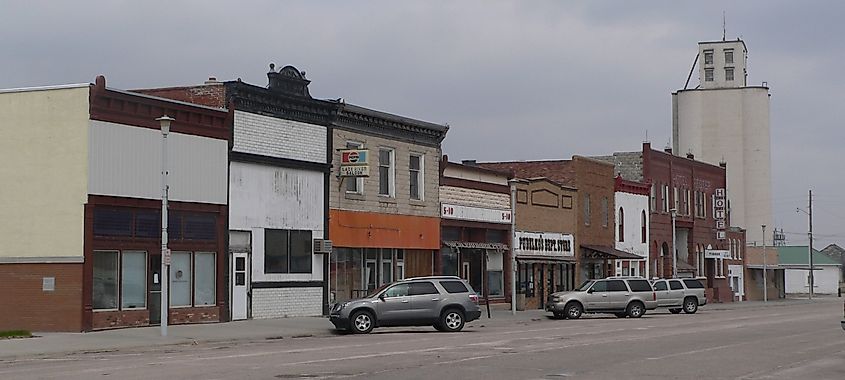 Not the Rushville in New York, Indiana, Illinois, or Ohio, the Rushville in Nebraska has a lot to offer on top of its hospitality. There's plenty of open space to enjoy nature, along with spots to fish and hunt. Historic buildings like the Sheridan County Courthouse and Gourley Opera House still stand, with the opera house being currently renovated to become a performing arts center. The nearby Nebraska Sandhills can be viewed via the Niobrara River, which people often canoe in. The rolling sand dunes make for an excellent spot to capture both photos and memories alike. A nearby city park is around 25 acres and has plenty of room for both indoor and outdoor activity, including a baseball, football, and softball field, along with an indoor swimming pool and plenty of spots to picnic.
McCook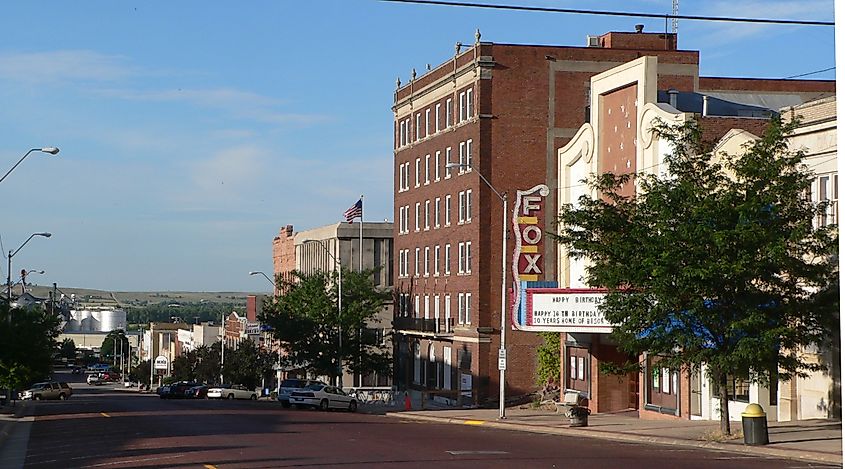 As the railroads were building out west, McCook was built to accommodate people coming through in the 1880s. The town is quite friendly and open, with lots of history and art on display for both residents and visitors. The local museum preserves McCook's heritage and is run by a historical society called the High Plains Historical Society. Several events are held throughout the year, including Heritage Days, Crazy Days, the Buffalo Commons Storytelling Festival, and the Red Willow County Fair. The largest of these events is Heritage Days, which is held at the end of September and celebrates the town's history through a parade, entertainment, and street vendors supported by local businesses. An 18-hole golf course called Heritage Hills was modernized in 2013 and is rated favorably among golfers.
Valentine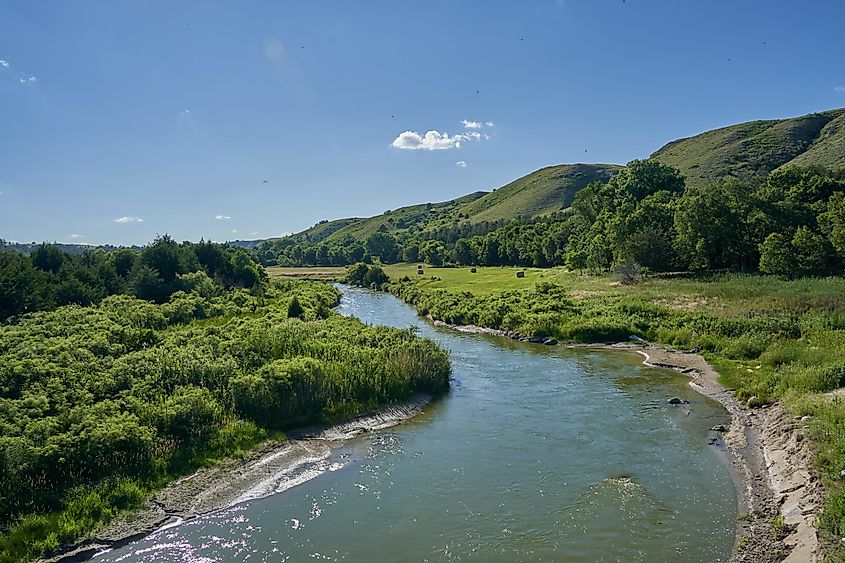 Valentine is romantic for some, with plenty of open space and the Sandhills to explore throughout. The town was named after a Nebraska representative, Edward K. Valentine, and has many outdoor activities to try. The Cherry County Fairgrounds are home to the annual 4th of July fireworks and a demolition derby, which has people coming from all around the area. The nearby Niobrara National Scenic River has spots for not only kayaking and canoeing but tubing as well. Waterskiing is also available at the Merritt Reservoir, along with stargazing spots because of its darkness. People can relax in the local Valentine City Park, with plenty of trails and greenery. There are plenty of food options, including sandwiches and baked goods at the Old Mill Bulk Foods and a Thursday breakfast/lunch at the Sale Barn Cafe.
Minden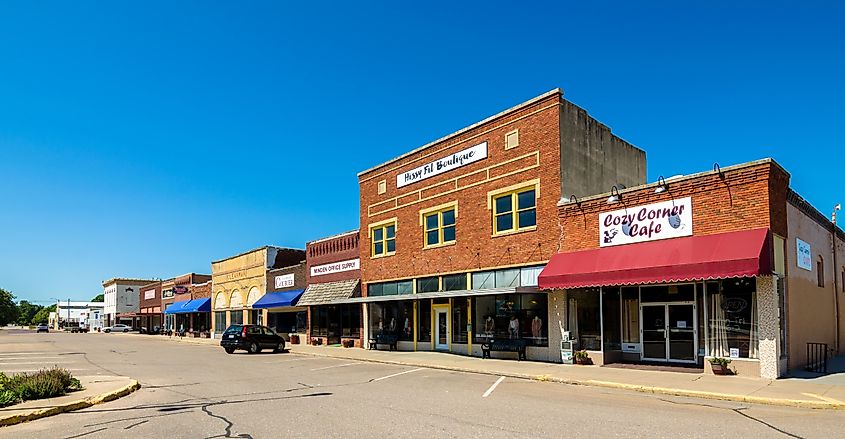 Minden was founded mainly by German immigrants in the late 1800s and is known as "Nebraska's Christmas City." due to the lights, displays, and holiday festivities. The town's courthouse alone is lit up around Christmas with over 12,000 bulbs at once, making a spectacular display. Minden is also home to the Pioneer Village, which is a collection of buildings as a museum, showing now only local but general American history and Americana as well. Rowe Sanctuary is just outside of town, where people can hike and birdwatch the many different migratory birds, like the Sandhill Cranes. While a Midwest vacation isn't what people usually think of during the holidays, Minden is definitely worth a try during the winter season.
Aurora
A nice mix of history, education, and kindness, Aurora is a beautiful place to stay. The Plainsman Museum has five buildings with over 50,000 artifacts from the 19th to 20th century. Some exhibits include whole buildings, like a log cabin or a schoolhouse, on top of functioning street lamps and storefronts inside the complex. The other educational center in town is the Edgerton Explorit Center, which is a science center mixed with a museum, having different interactive exhibits that are both fun and informative for all ages. The Cottonwood Gallery And Arts is a shop that specializes in local art, selling pieces that show residents' creative side.
Holdrege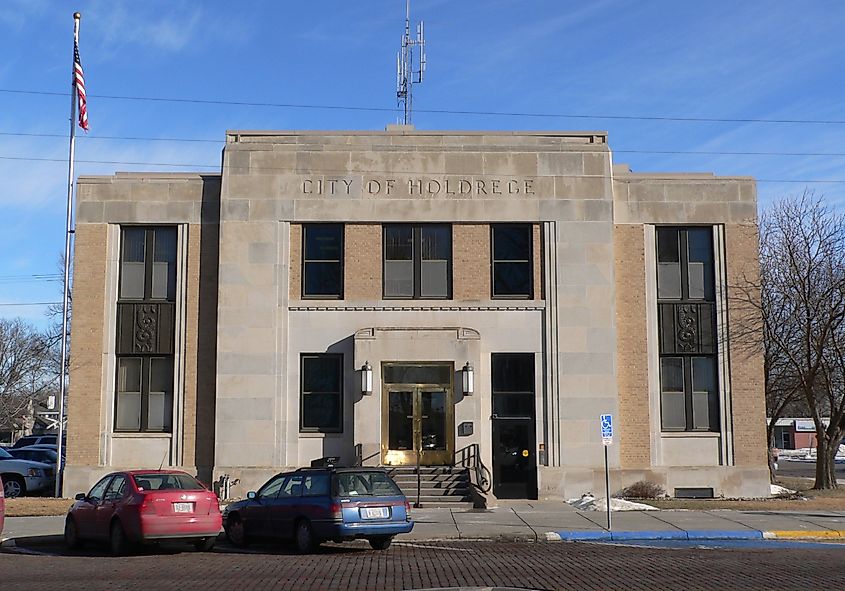 Like many other Nebraska towns, Hodrege was formed as a result of the bustling railroad construction during the 19th century. In town is the Nebraska Prairie Museum, which, unlike its name, houses plenty of artifacts and antiques from more than just Nebraska. Models and interactive models of things like World War Two aircraft and old automobiles are just some of the pieces waiting to be seen. Other places to be social include the Lost Way Brewery and 4th Avenue Coffee, which each provide food, drink, and a friendly atmosphere. A local performing arts center called The Tassel is a grand theater with local shows and music, even including the occasional magic show.
People usually harkin' the midwest to nothing more than .flatland and nothing to do, but Nebraska is far from that. Many towns, even extending to the very edges of the state, have lots of activities, fun folks, and plenty of history to learn and explore. People who don't like crowded cities or urban areas will appreciate the wide open spaces that Nebraska offers, along with the large number of small towns with plenty of culture waiting to be visited. There's always a brewery to visit or a museum to stop by in Nebraska.