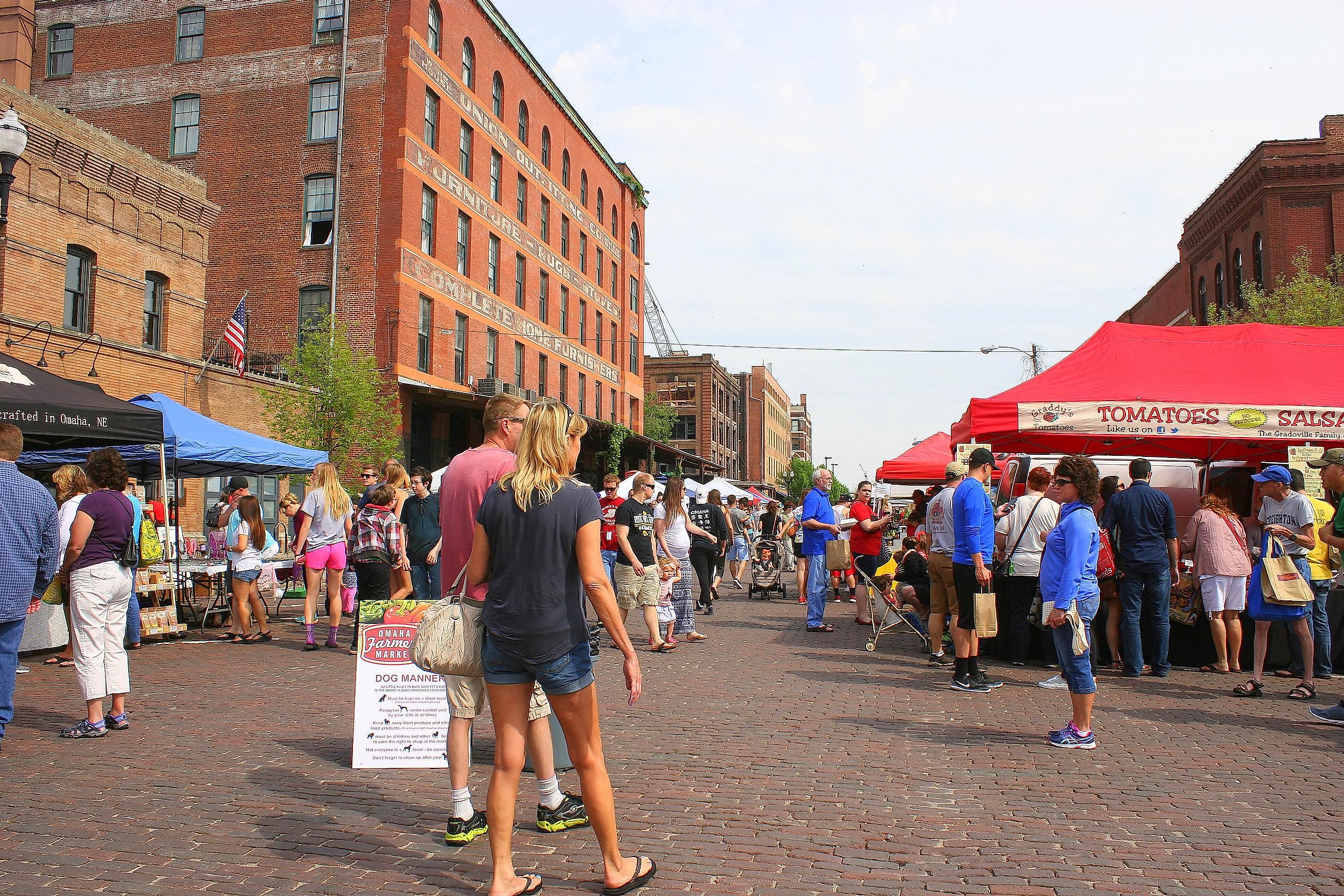 7 of the Friendliest Towns in Nebraska
Located in Midwestern United States, Nebraska is a lovely state with vibrant culture, amazing attractions, and a positive vibe. The state boasts stunning natural sights, such as the Great Plains and rolling hills, which showcase unique flora and fauna. These areas bring in endless visitors each year, making Nebraska a popular tourist destination. In addition to these natural views, Nebraska is also blessed with a rich history involving Native Americans, the American Civil War, and other important events. As a result, the state has strong roots and a friendly environment prevalent in many small towns. Away from the buildings and fast-paced lifestyle, these towns in Nebraska are known for their homely environment and tight-knit communities.
Gretna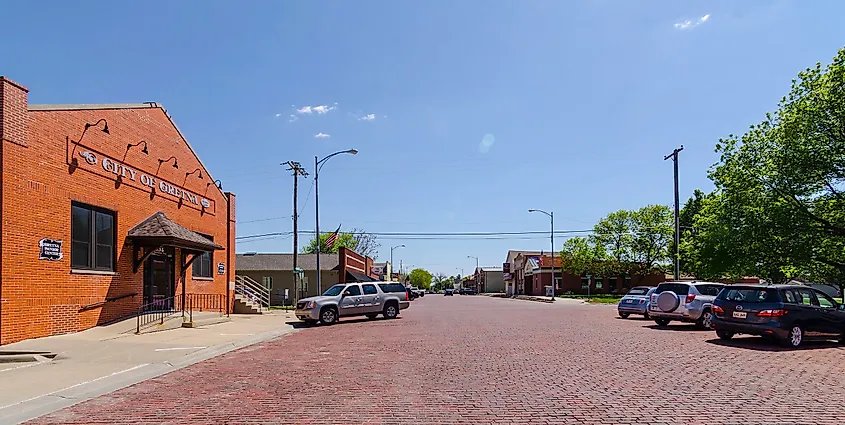 Located in Sarpy County, Gretna is a quaint town filled with relaxing activities and sights. The town is home to just over 5,000 residents, and you'll find that most people know each other. So, a short stroll through downtown is sure to offer amazing conversations with joyous and friendly locals. To enjoy yourself in downtown Gretna, check out one of the many stores or eateries riddled throughout the streets. For example, grab some memorable souvenirs from the local Lindt Chocolate Shop or The Candle House. If you want to grab a bite instead, Langdon's Bar and Grill offers amazing beer, conversation, and snacks.
After spending the day in town, head over to one of Gretna's many natural attractions. If you're into fitness, the Schramm Park State Recreation Area is a great place to go on a hike or relax along the Platte River. With a combination of rolling hills and coastal scenery, it is a fun place to take in the outdoors. Nestled within the recreation area, the Schramm Education Center is any animal lover's dream. Showcasing natural habitats for fish, reptiles, and amphibians, this center provides a learning experience about its unique animals. All in all, Gretna is a combination of towny vibes and outdoor beauty, perfect for a short visit.
Nebraska City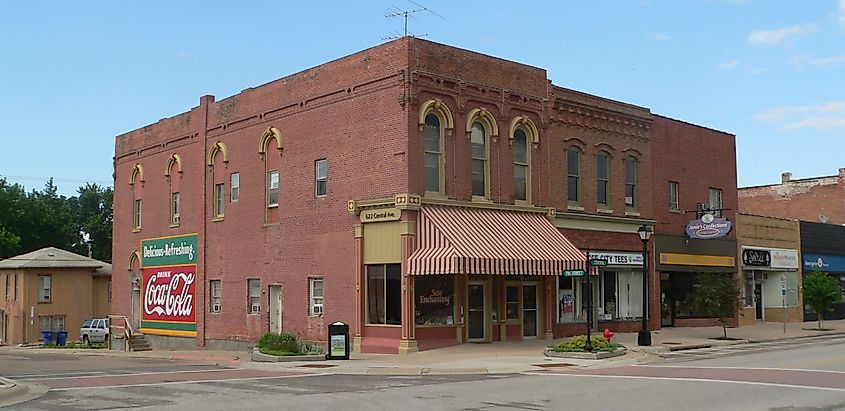 Sharing its name with the state, Nebraska City pulls in visitors with its vibrant culture and charming appeal. Nicknamed "The Home of Arbor Day," this quaint town was home to the first U.S. Secretary of Agriculture, who promoted the planting of trees. Thanks to his dedication and hard work, the tree-planting Arbor Day celebration came to be. Holding strong for more than 150 years, this tradition is celebrated with enthusiasm in Nebraska City each year. With hundreds of people coming out and planting thousands of trees, plan your trip in April to be a part of this wonderful celebration. Apart from the day itself, Arbor Day's influence is palpable throughout the town. A great example is the Arbor Day Farm, a 260-acre farm with serene nature and delicious food and drink. A few hours here are filled with apple picking, wine tasting, and amazing conversations. The farm also features a set of 11 treehouses known as Tree Adventure, which showcase panoramic views of the surrounding greenery.
After taking in these Arbor Day sights, head back to town to enjoy the lovely environment. With a population of 7,200, you'll find many stores, restaurants, and museums spread across town. Head over to the Missouri River Basin Lewis & Clark Visitor Center for a mix of history and nature. Along with its prominent name, this large center boasts 12,000 sq. feet of interactive exhibits showcasing 200+ animal and plant details. With so much to see, it is a great spot for both adults and kids to have fun. No matter what you decide to do, be sure to end your day with an Italian meal at the Calabria Italian Restaurant. From calamari to lasagna, this place is a treat for your tastebuds. With these and many other sights spotted across town, Nebraska City is a great place to have fun!
Aurora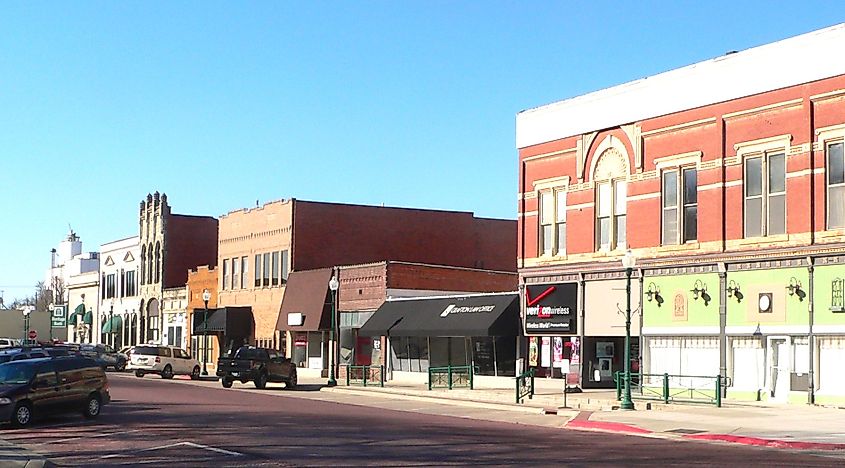 Aurora is a lovely rural town in Hamilton County that is often ranked as one of the best places to live in the state. Home to a tight-knit community of friendly families and lovely people, you are sure to make some new friends in town. To take in the town's environment and culture, head over to one of its lovely gift shops. Quaint and filled with happy faces, the Grape Frog and Cottonwood Gallery are two of the best spots to visit. These stores showcase quirky items and art, which are perfect to take home for your friends and family. After strolling through town, grab a seat at JoJo's Gelato and Grill, which serves some of the best gelato in the county!
Take a step back in time with Aurora's rich culture and heritage. Incorporated more than 150 years ago, the town's history is still prevalent throughout its streets. Encompassed by brick-lined buildings and stunning museums, you'll feel a sense of the past walking here. To delve deeper into the town's past, check out the Plainsman Museum. This beautiful structure focuses on the history of settlers in Nebraska with exhibits about education, trade, crime, and early life. If you're here with kids, the Edgerton Explorit Center might be a better option. With interactive science exhibits and a sci-fi ambiance, kids are sure to have a great time here. To top it off, Aurora has a low crime rate and great hospitality, making it one of the friendliest towns in Nebraska.
Kearney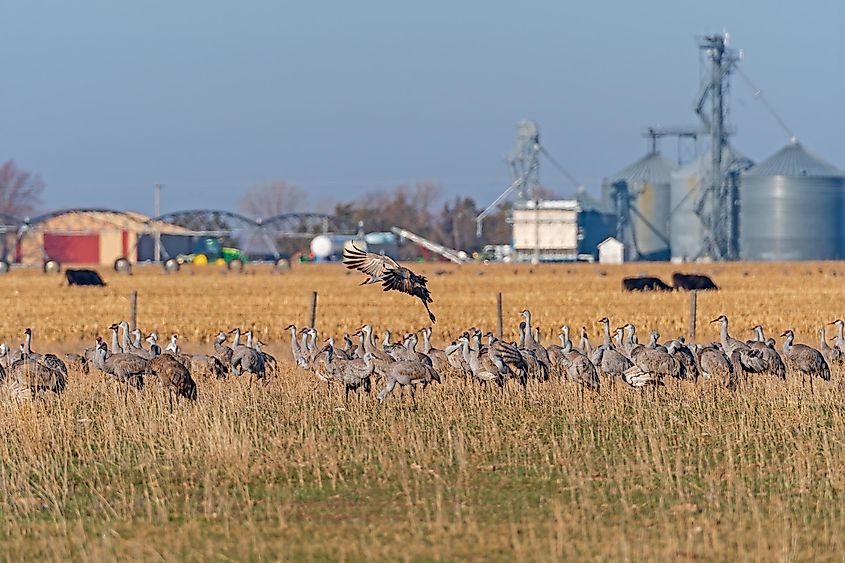 Nebraska's Kearney is a bustling town presenting an idyllic combination of urban charm and small-town vibes. Home to a lively population of 33,800, this town is known for a plethora of unique features. From being the county seat of Buffalo County to the University of Nebraska at Kearney, you'll find all the amenities of an urban hub in this peaceful town. With so much to offer, there is always someone new to meet or a fun conversation to be had here. Start off your trip at The World Theatre, a 1927 establishment that is a hotspot with the locals. This vintage theatre showcases movies to this day with fresh popcorn and great seats! After watching a movie, head to the Big Apple Fun Center! With everything from go-karting to laser tag, find a group of people to play with, and you can feel like a kid again! After the fun and games, grab your new friends and relish Kearney's famous craft beer at one of the fantastic spots all over town.
While there is no doubt that Kearney is a friendly city, it also holds another title as well. Often referred to as the "Sandhill Crane Capital of the World," the town sees more than 500,000 cranes each year. Gathering in the nearby Platte River Valley, you can set up some chairs and cameras to witness these astonishing birds in their natural habitat. If you get some nice photos, stop by downtown Kearney which is filled with stores where you can get them framed and printed!
Ashland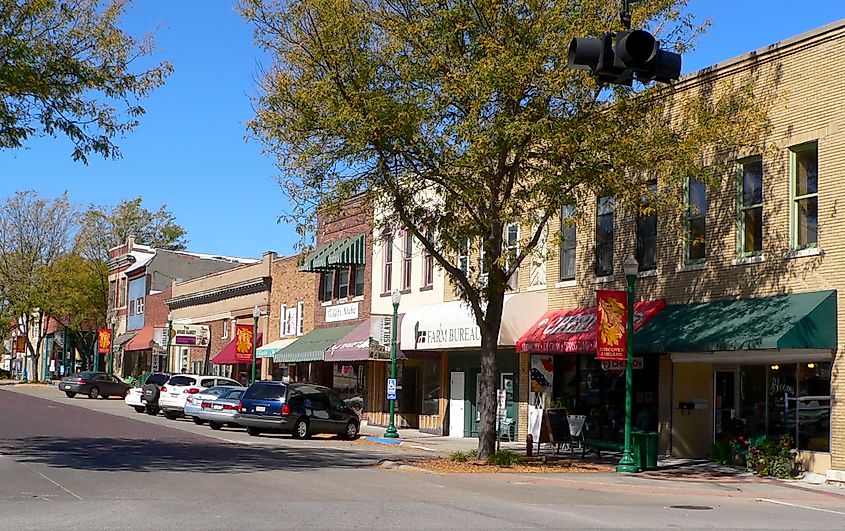 Tucked away in Saunders County, Ashland is a lovely town and an underrated gem in the state. This peaceful town is within an hour of two major cities, Omaha and Lincoln, which makes it the perfect buffer town. Thanks to this, it is always full of happy tourists, welcoming locals, and an overall joyous aura. With the influx of people, the small town showcases some amazing attractions and sights bolstered by the locals' warmth. For example, Glacial Till Vineyard and Cellar 426 Winery are two amazing wineries known for their exquisite bottles and vast range of flavors. A few hours here and you'll have tasted magnificent wine, met amazing people, made some fun memories, and got some souvenirs for your friends waiting at home. If not wine, walk through the town for a load of fun eateries, cafes, and stores all over.
Tourists in Ashland can also enjoy the lovely natural scenery the town has to offer. With exciting outdoor activities and amazing opportunities to meet the residents, Eugene T. Mahoney State Park is a great spot. This park features lodging, a marina, hiking trails, tennis courts, and a range of other facilities for amazing sports and recreation. So, challenge someone to a match of basketball or team up with the locals for a hike through the forest and you'll never have a dull moment here. Moreover, with amazing waterside lodging, you can sleep tight, surrounded by the purity of Nebraska's beautiful wilderness. Whether you are passing by or planning a trip, Ashland is a friendly place full of fun opportunities and people.
Valentine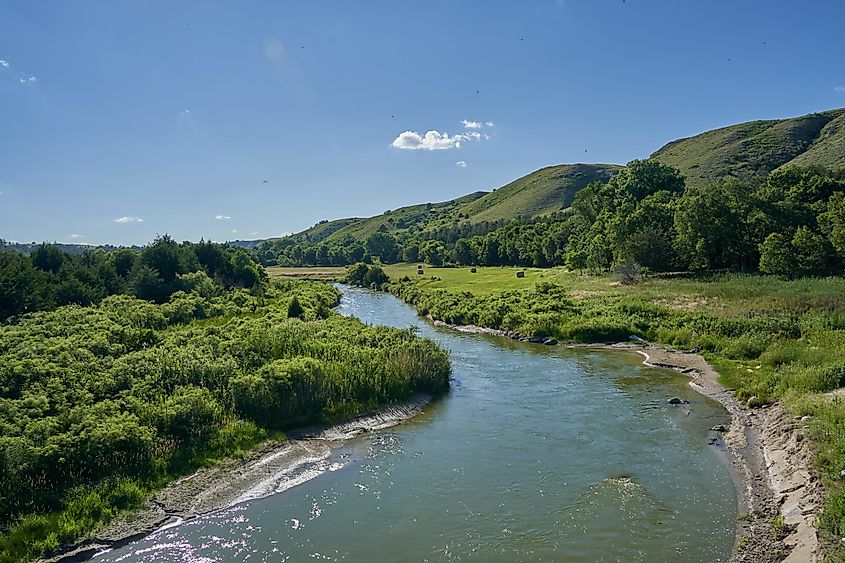 With a name like Valentine, this town of 2,700 is the embodiment of positivity and relationships. Whether you want to make new friends, have a fun trip with your family, or take in the beautiful sights of Nebraska, Valentine has it all. This picture-perfect small town is recognized for its relaxing main street, which is always thriving with hospitable locals. Whether you stop for a drink at a cafe or grab a meal at a diner, you'll always be met with a warm welcome! Along with the people, the local establishments also have a quirky charm rarely found elsewhere. The Broken Spoke Boutique is a great example selling unique souvenirs such as longboards, clothing, and magnets.
Along with being one of the friendliest towns in Nebraska, Valentine is a wellspring of verdant beauty in the state. The town covers expansive areas with diverse natural sights, including rivers, grasslands, and trees. So, if you're a nature enthusiast, head over to the Samuel R. McKelvie National Forest. Boasting more than 115,000 acres of natural land, this forest is great for trekking, camping, and hunting. So, you can enjoy a weekend encompassed by the outdoor allure of Nebraska. A short distance away, the Fort Niobrara Wildlife Refuge is another stunning natural locale. Protecting the habitat of many species such as elk, bison, and more than 230 birds, you can even make friends with animals in Valentine!
Diller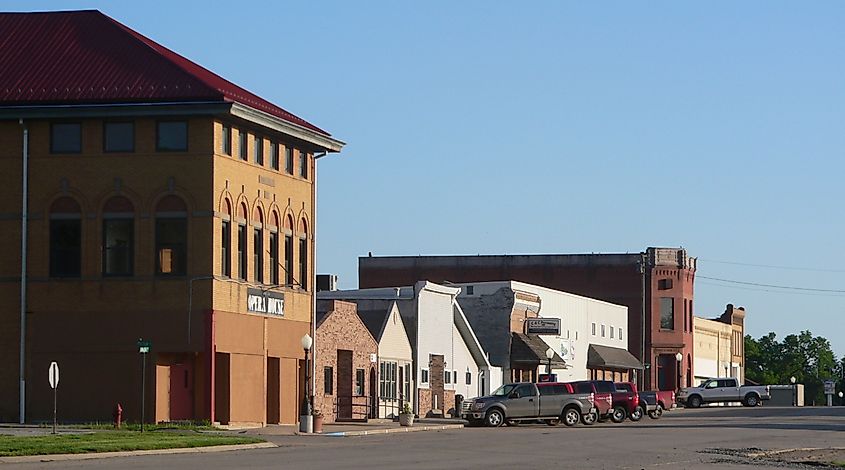 Ending the list with a bang, Diller is often considered one of Nebraska's friendliest places. A short drive off the Heritage Highway Scenic Byway, this small town of 250 is a hidden gem along the countryside. Home to some of the most dedicated residents, the locals are always working to better the town and raise their families in peace. To this end, Diller has a low poverty rate, and many a time, people will move back into town to enjoy the peaceful surroundings with their families. While the dedication of the locals is eminent in every conversation you have, it is also prominent throughout town. For example, important establishments such as the Diller-Odell school district boasts state-of-the-art facilities such as a fitness center and communications business to provide amenities for everyone. Another great spot is the Anna C. Diller Opera House which has been well-maintained since 1912 providing a historic insight into the town.
To fully take in Diller's stunning culture, you have to attend the Diller Picnic annual event. Drawing out all the locals and people from nearby states, this event is an iconic celebration filled with fun. From planning everything to arranging stalls, you'll see everyone work together to create an amazing day of fun for everyone. Each year is unique with a new theme and you can find stalls for carnival rides, bull riding, food, and more. All in all, it is the perfect tight-knit town with a friendly vibe throughout.
Nebraska's small towns are welcoming and inviting, with friendly locals and a relaxed atmosphere. Whether you're looking to sample local wines, explore historical sites, or enjoy a delicious meal, you're sure to find something to your taste. And with a warm welcome from the locals, you're sure to make some new friends along the way.