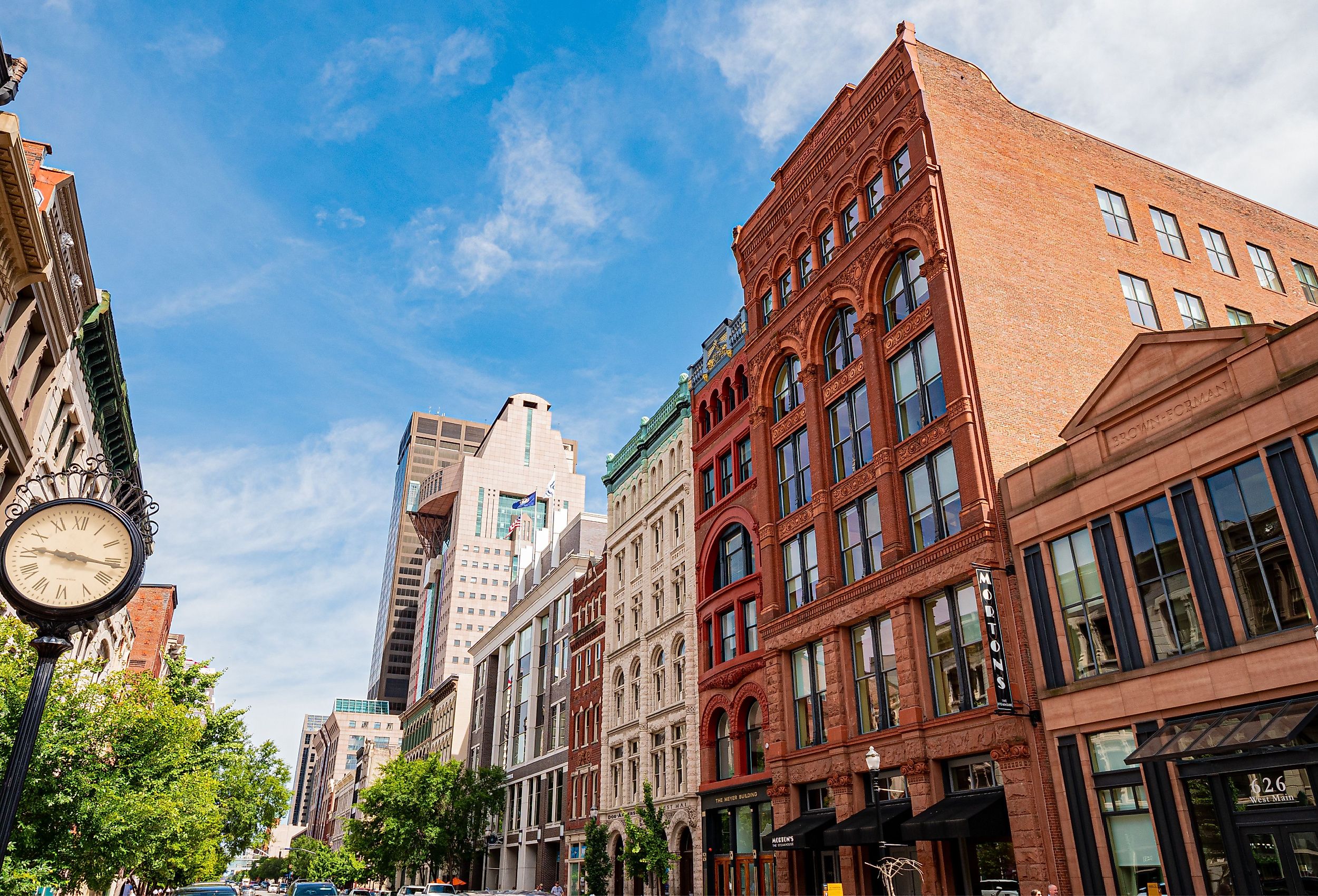 8 Most Charming Cities in Kentucky
Kentucky, sometimes known as the "Bluegrass State," is well-known for its picturesque cities, lively culture, and rolling hills. Kentucky might be more widely known for its horse racing and bourbon, but it also has a number of charming cities that provide a unique fusion of culture, the great outdoors, rich history, and kind hospitality, all with their own twist. Take a look at eight of Kentucky's most charming cities, each of which has its own special attractions and should be added to a must-see list. The rich culture behind Kentucky's small-town charm is displayed in each of these communities, which range from stunning riverfront and vast countryside land to charming downtowns with inspiring architecture.
Owensboro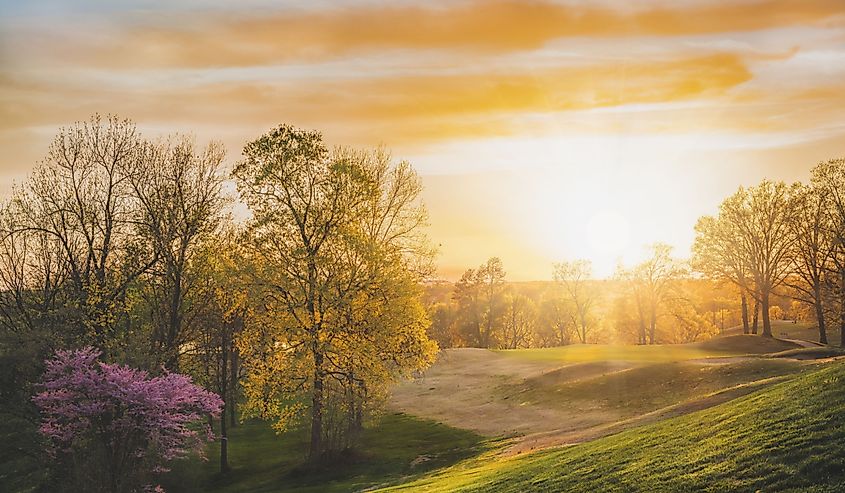 Hosting more than 20 annual music festivals, Owensboro has rightfully earned and maintained the title of the Bluegrass Capital of the World. For visitors into traditional string band music, Owensboro is a gold mine of opportunities to learn, celebrate, and experience this classic genre of music. Visit the Bluegrass Hall of Fame Museum then enjoy some live Bluegrass music downtown. Fun fact, every Thursday night is Downtown Date Night, so bring a date, friend, or family member and enjoy a live concert together. Owensboro is also home to some outstanding sports stadiums; check the dates to see if there are any open games or tournaments in the sport of your choice. Whether it is to the beat or for the fans, Owensboro is bound to get your feet moving throughout the whole trip.
Bowling Green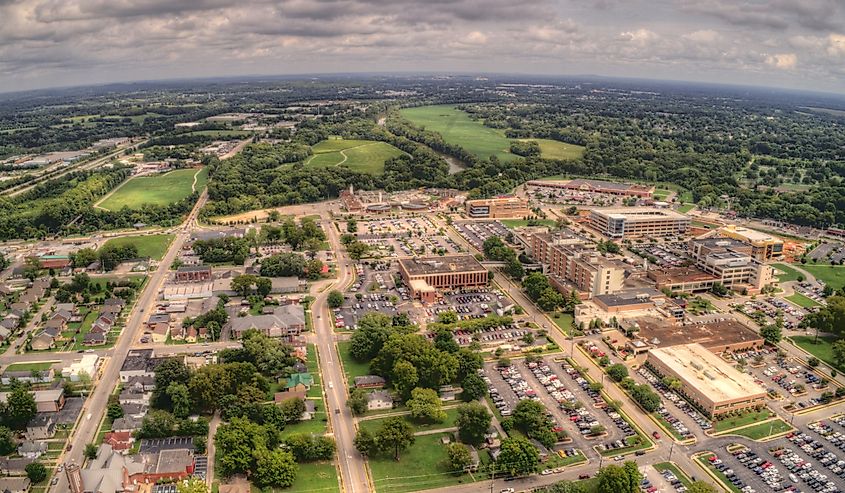 Bowling Green got its namesake from the square in New York City where patriots used a King George III statue to make bullets during the American Civil War. For more history visit the Historic Railpark and Train Museum to learn about Kentucky's evolution of transportation. The Aviation Heritage Park is another gem for American history for visitors interested in the Air Force and aviation. Bowling Green is the kind of city gearheads will love; home to the National Corvette Museum NCM Motorsports Park. Visitors can spend the day learning about fast, luxurious cars at the museum, and follow it up by getting behind the wheel of one and taking it for a spin!
Lexington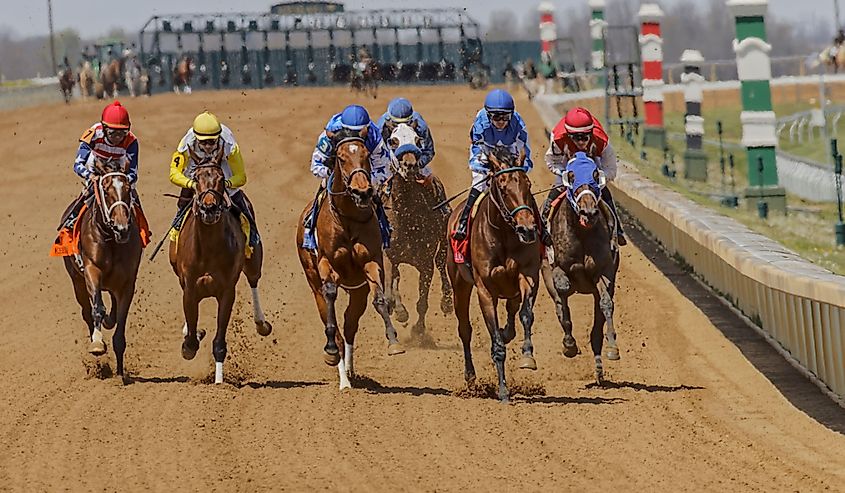 Voted on the 100 most loved destinations comes Lexington, a charming blend of country and city where anyone can fit in and find activities suited to their interests. Visitors cannot resist making the short drive from the city center into horse country where around 450 world-class horse farms are located. Visitors can learn to ride, go on tours, and see horse races. It is recommended to stop by Keeneland Racecourse to see thoroughbred horses competing. At night, once the horses are back in their stables, check out the local bars and pubs in the city. The food and drink scene in Lexington is 'go big or go home' featuring amazing bourbon distilleries and farm-to-table restaurants supporting local farming are all over and highly recommended. When visiting Lexington with only adults, the Distillery District is a hot spot in the evenings – filled with local favorites for eating, drinking, and dancing.
Louisville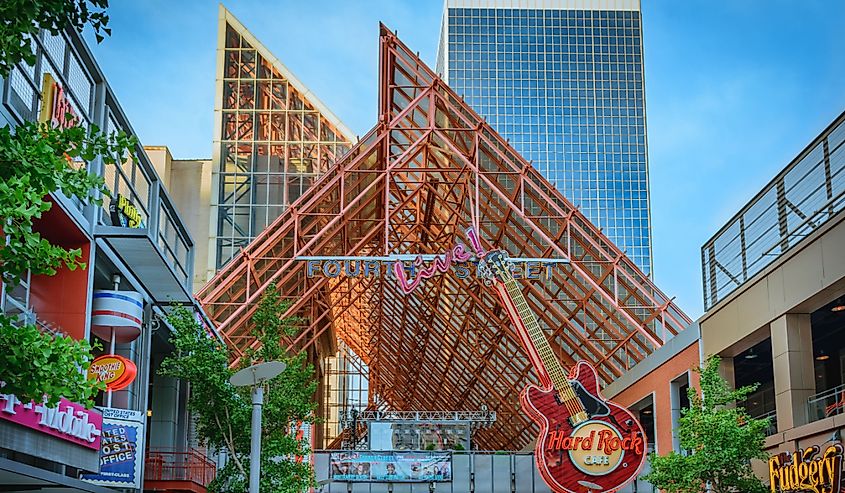 Louisville is big on the two H's: History and Haunting. There are plenty of walking tours visitors can do to learn about the city's history. Tourists also frequent Thomas Edison's house, the Victorian Museum, and the Slugger Museum to deepen their experience learning about the local history. Take the New York Times' recommended ghost tour at 4th and Ormsby streets for the full spooky experience. If visitors get too spooked, they can head over for a bourbon tour or visit the Louisville Mega Cavern. The Louisville Mega Cavern is a giant indoor playground perfect for all ages, including adults. Indoor ziplining is just the tip of the iceberg; they also have 76 challenge elements visitors can test out their skills on, as well as a bike park and E-bike tours. Louisville is full of thrilling activities and always leaves tourists content after a getaway full of fun in a rich culture.
Covington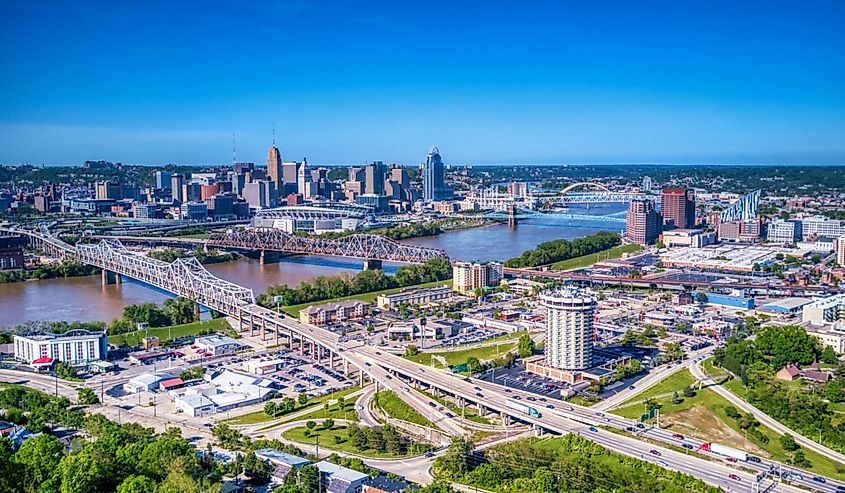 Convington's architecture and art scene are coveted and are some of the top reasons visitors choose to go on vacation there. The St. Mary's Cathedral Basilica of the Assumption is a spectacular structure, with stunning stained-glass windows and beautiful designs that are admired by visitors from all over. The Roebling Murals on the Floodwalls of Covington and John A. Roebling Bridge are both works of art and picturesque parts of the city. The Garden of Hope is another historically significant and beautiful landmark in Covington. Walk the grounds and take a seat at one of the nearby picnic tables to rest, or have a bite to eat while enjoying the gardens. Taking a boat tour will also allow for a more holistic appreciation of the local architecture in Covington, yet another low-energy and worthwhile pastime found in this historic city.
Georgetown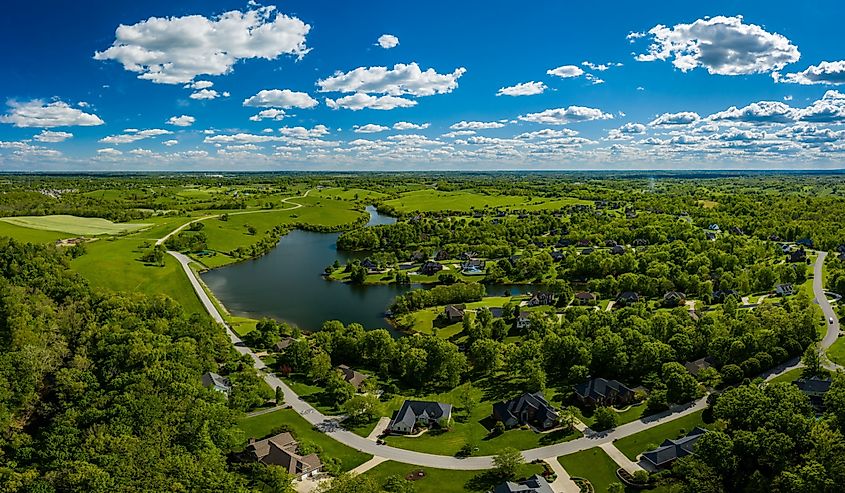 Georgetown is a wholesome city filled with historical sites and countryside activities that are suitable for all ages. The perfect city to take kids and unwind with the family, enjoy seasonal activities in Georgetown like visiting orchards and pumpkin patches in the warmer months or one of their festive holiday markets in the winter. Evans Orchard and Cider Mill has a little something for the whole family with seasonal produce and cider tastings for adults.
Similar and in close proximity to Lexington but with less traffic, Georgetown offers horseback riding at various stables, and visitors can see elite horse races at the Kentucky Horse Park. Head over to downtown Georgetown where visitors can find unique Victorian-style facades for stores, restaurants, and boutiques.  
Richmond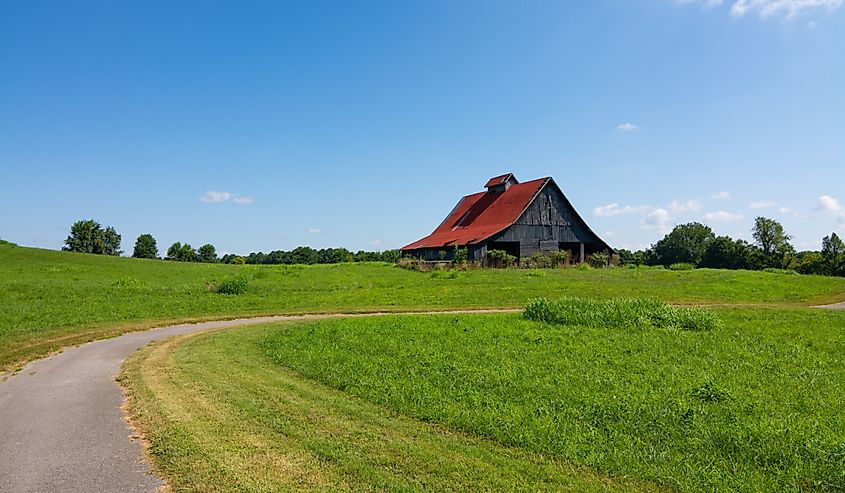 Located in Central Kentucky is the city of Richmond, known for its vast countryside filled with historical significance, wineries, and farms. The first historical stop, and the most popular is the Fort Boonesborough State Park which is open from early spring until late fall where visitors can explore the archeological replica of the settlement site of where Daniel Boone and his party arrived well over two centuries ago.  The park has other activities such as hiking, camping, mini golf, and a swimming pool. Another significant park is Battlefield Park which commemorates the site of the Battle of Richmond. In the center of the park, visitors can look at the persevered structure of the old wartime hospital. For a little nightlife fun, the EKU Arts Centre is a hub for live entertainment having hosted celebrities like Jerry Seinfeld and Dolly Parton in past shows. Richmond is very rich in culture, and even more so in history—visitors could spend a weekend or weeks exploring the parks and landmarks in between strolling through the quaint downtown area!
Florence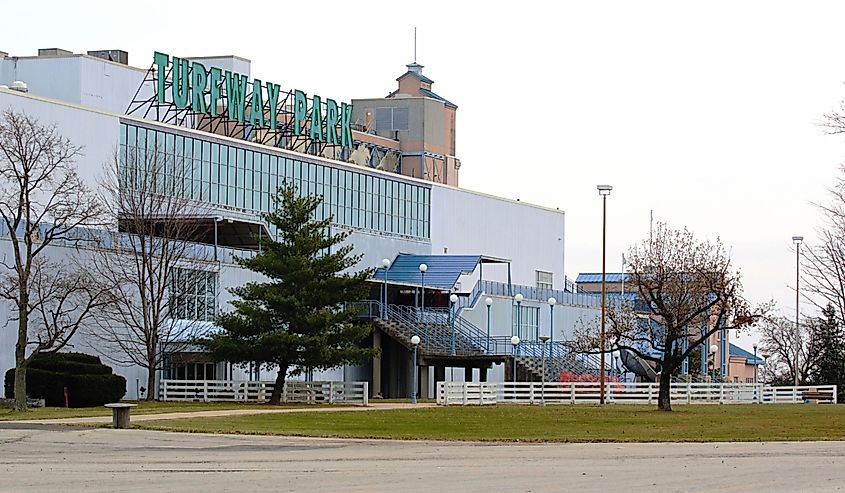 The city of Florence is a great spot to take teens; they have shopping malls and activities that are the perfect blend of thrilling and safe. Florence has more small-town vibes, which make for a great, low-stress family vacation or fun couples' getaway for the weekend. On rainy days, shop around in Florence Mall to boost spirits, then head over to the escape rooms and try working together to solve some puzzles. On nicer days, Turfway Park Racing and Gaming is the perfect way to spend the day. For more of a thrill, visit Full Throttle Adrenaline Park where visitors get their blood pumping with high-speed go-karting and ax throwing. You can also enjoy a less excitable evening bowling at Florence Bowl; all in all, the City of Florence is the ideal low-stress and low-budget trip with the family or getaway with a significant other worth taking the weekend for.
Conclusion
The charm, history, and natural beauty of Kentucky's amazing cities are a true treasure trove that should never be overlooked. From Owensboro, the home of Bluegrass music and a well of culture, to Richmond, a city with the perfect low-key escape for all ages, each city stands out from the crowd by showcasing its own personality and unique attractions. Visitors looking for a taste of southern friendliness and genuine small-town experiences can find a fulfilling vacation in any of Kentucky's lovely cities. Whether they want to explore the historic districts, indulge in authentic regional cuisine, or immerse themselves in the natural marvels surrounding these communities it is bound to be a memorable trip.