The beautiful State of Kentucky is one of America's most scenic and culturally rich places, that will surely make for some of the best holiday experiences. Indeed within the famed "Bluegrass State", an assortment of charming river towns can also be found, where relaxation, raw nature, and unique history can all be enjoyed. From fun on the water, to glimpses of wildlife, and special cultural discoveries, Kentucky's most charming river towns are a must for anyone who is searching for authentic Americana.
Louisville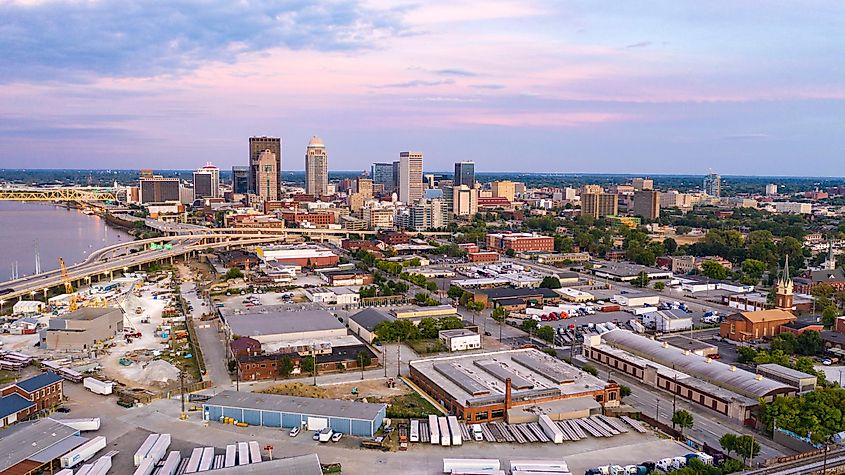 Louisville is Kentucky's largest city, but also serves as a most charming river side community. Situated alongside the mighty 1,600 kilometre long Ohio River, Louisville was founded in 1778 right in the midst of the American Revolutionary War. It continues to offer tourists and residents alike a unique blend of modern and historical life. Home to a population of some 633,000 inhabitants, one can enjoy a bustling city and a relaxing atmosphere, creating a seeming contradiction. Yet Louisville's very character is this special marriage between major city and quaint river town.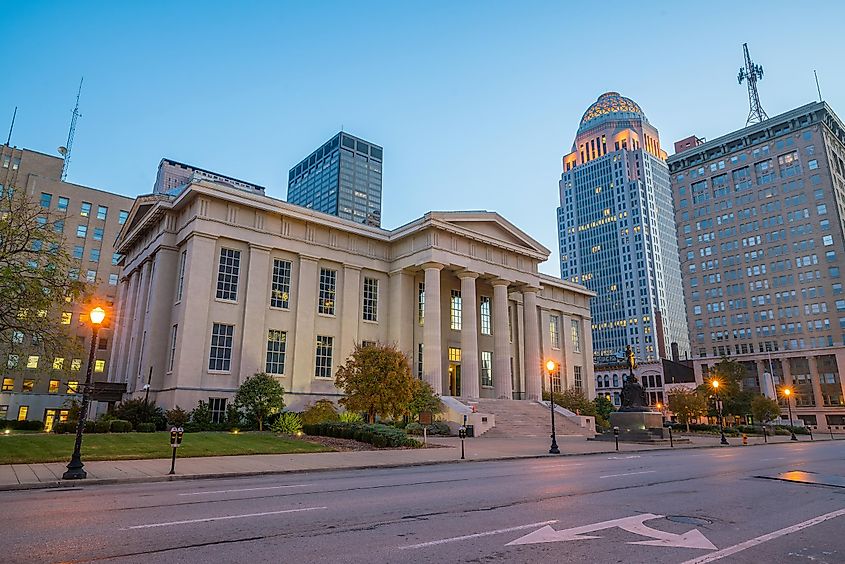 Enjoy time alongside the waterfront, go sailing or swimming, or simply gaze at the beautiful surroundings for a tranquil afternoon. And then perhaps explore the town's eclectic range of restaurants, galleries, and theatres, many of which are of course located near the water. Watch the famed Great Steamboat Race in May and be sure to watch the majestic fireworks display over the Ohio River on major holidays like Independence Day.
Newsport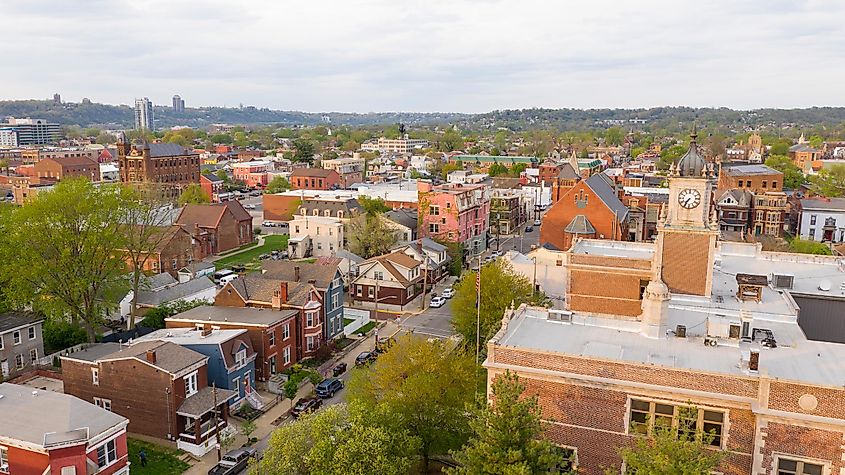 Just a 90 minute drive from Louisville, the town of Newport is located right at the confluence of the Ohio and Licking Rivers, respectively. Settled in the 1790s, this town of 14,150 residents enjoys a humid climate which sees hot summers and mild winters, always ideal for river side enjoyment. Partake in activities like swimming and boating, or simply stroll and sit along the water's edge for wonderful scenic views.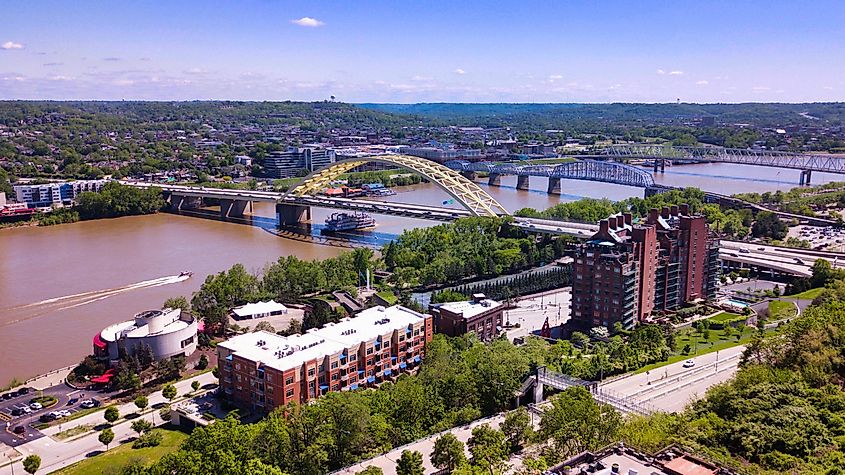 And of course fulfilling one's appetite is always a delight in Newport, where such well known restaurants like Bar Louie gives guests a great panorama to enjoy with one's meal. Meanwhile do not forget to stop at the Newport Aquarium with over 20,000 animals housed inside!
Augusta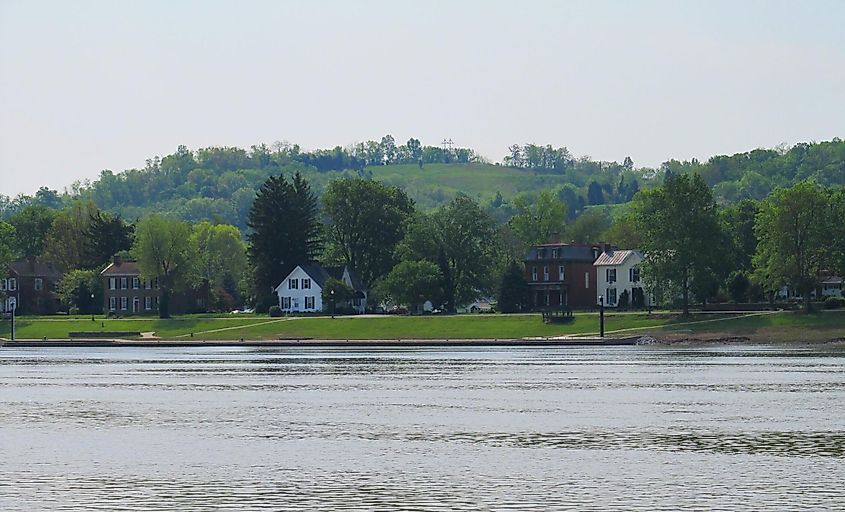 Right on the Ohio River's southern bank, Augusta is another charmingly beautiful Kentucky town founded in the years following the American Revolution. Established as a trading post in 1786, this modern community of just over 1,000 residents is indeed a quaint and alluring slice of small town river life.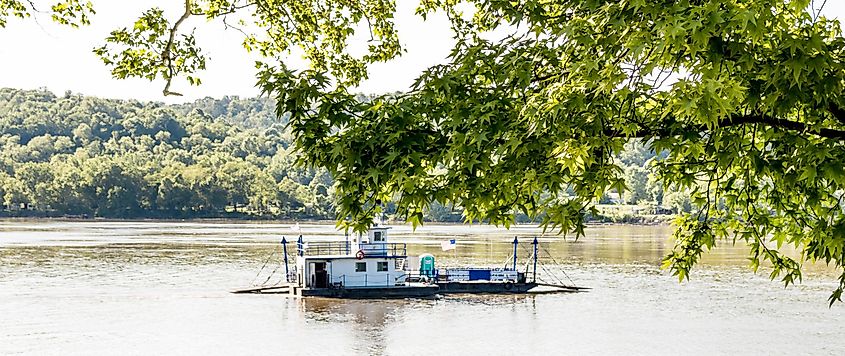 Enjoy a most special and nostalgic ride on the Ohio River with the famed Augusta Ferry (in operation since 1798!), tour some of the cute riverside houses, or just stroll and sit along the water's edge for a true spot of contemplation.
Paducah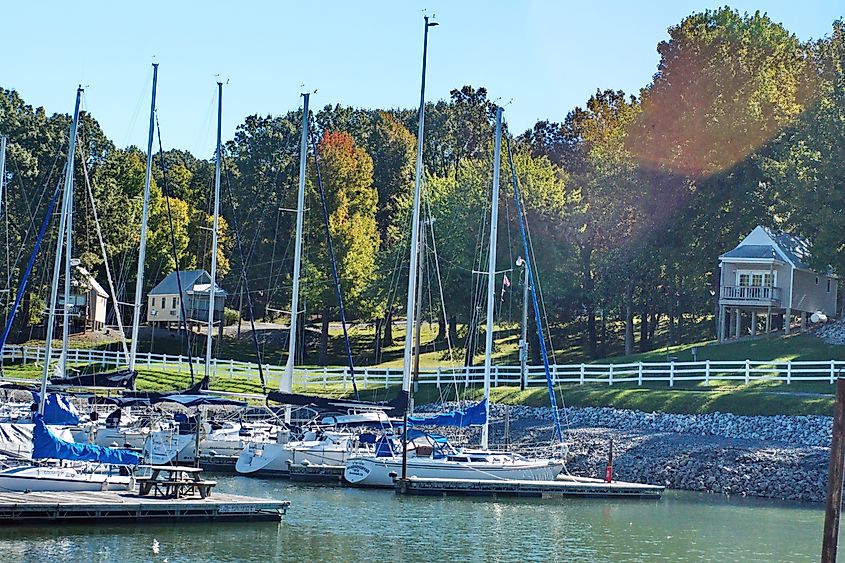 Seat of McCracken County, Paducah is situated right at the confluence of the Ohio and Tennessee Rivers. Formally established in 1830, this town of some 27,000 people is truly a historically charming locale, made even more special by the serenity of the river side. Tour the city's downtown, much of which has been designated a National Historic Landmark or spend an afternoon at the numerous arts and crafts stores all around.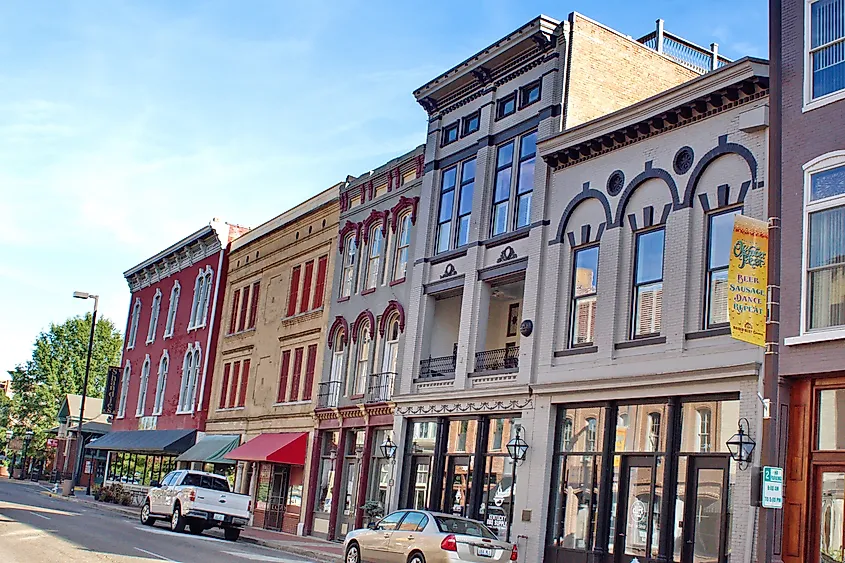 Paducah is home to the National Quilt Museum, and a walk or drive through town will surely ensure that its stunning painted wall murals are seen. And of course spending some time near the water by swimming, boating, or simply gazing, will always be a great way to unwind.
Cadiz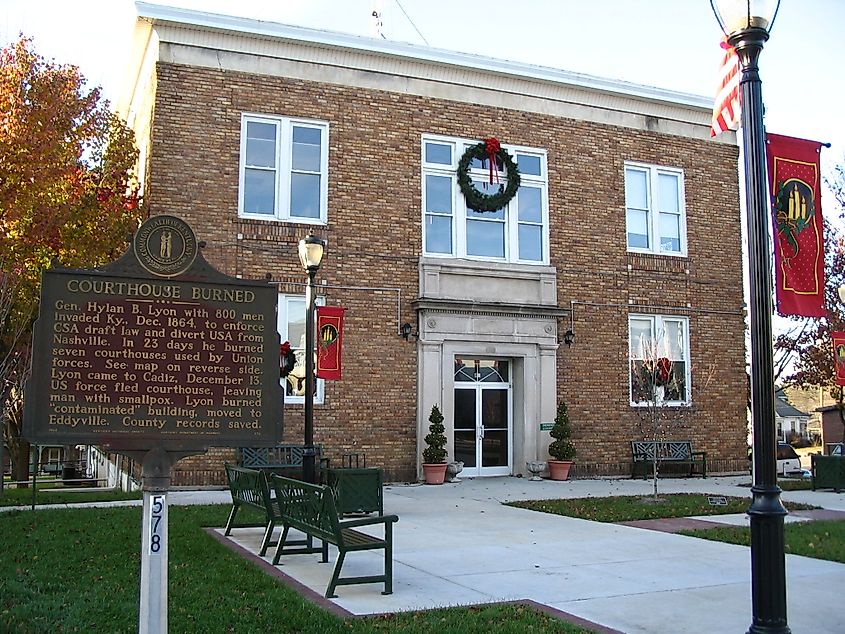 Cadiz is situated along the Little River, a 93 kilometre tributary of the might Cumberland River, and serves as the seat of Trigg County. Near the famed Land Between the Lakes recreation area, this humble town of 2,540 residents is a favorite spot for kayaking and shore line jogging. But besides its river side attraction, Cadiz is also a great spot for local American history.
A real pioneer town, visitors can explore a number of historic buildings like the County Courthouse and the Victorian mansion, The Fairholme (1890). Or perhaps just take in some great Kentucky Bluegrass music at the popular Lakeland Jamboree every weekend.
High Bridge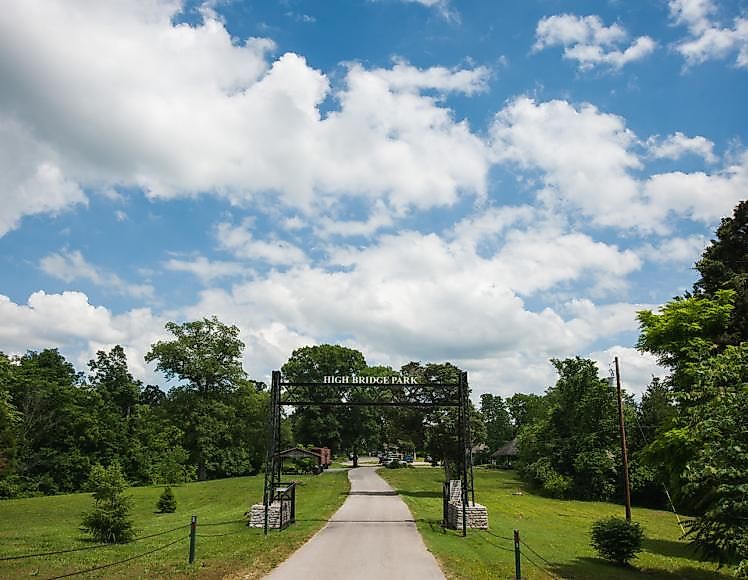 One of Kentucky's smallest communities, High Bridge is home to a population of just 268 residents, and is situated the 418 kilometre long Kentucky River. Site of the well known High Bridge of Kentucky, built in the 1870s, the views and quaintness of this river town make it one of the State's most idyllic places. Spanning a distance of 1,125 feet and standing 275 feet tall, the railway Bridge dominates High Bridge's skyline, making for a most unique pit stop on any road trip. And though it may not have an abundance of activities to offer, the town's warm hospitality and rustic Kentucky charm shine through for all who pass by.
The "Bluegrass State" of Kentucky is a beautiful place of nature, culture, and history. For tourists looking for some of the best the State has to offer, its river towns are surely places not to be missed. Whether its a relaxing retreat along the river's edge, a tour of the historic districts, or a simple boat ride on the water, these Kentucky river towns offer plenty of fun, learning, and leisure for everyone.