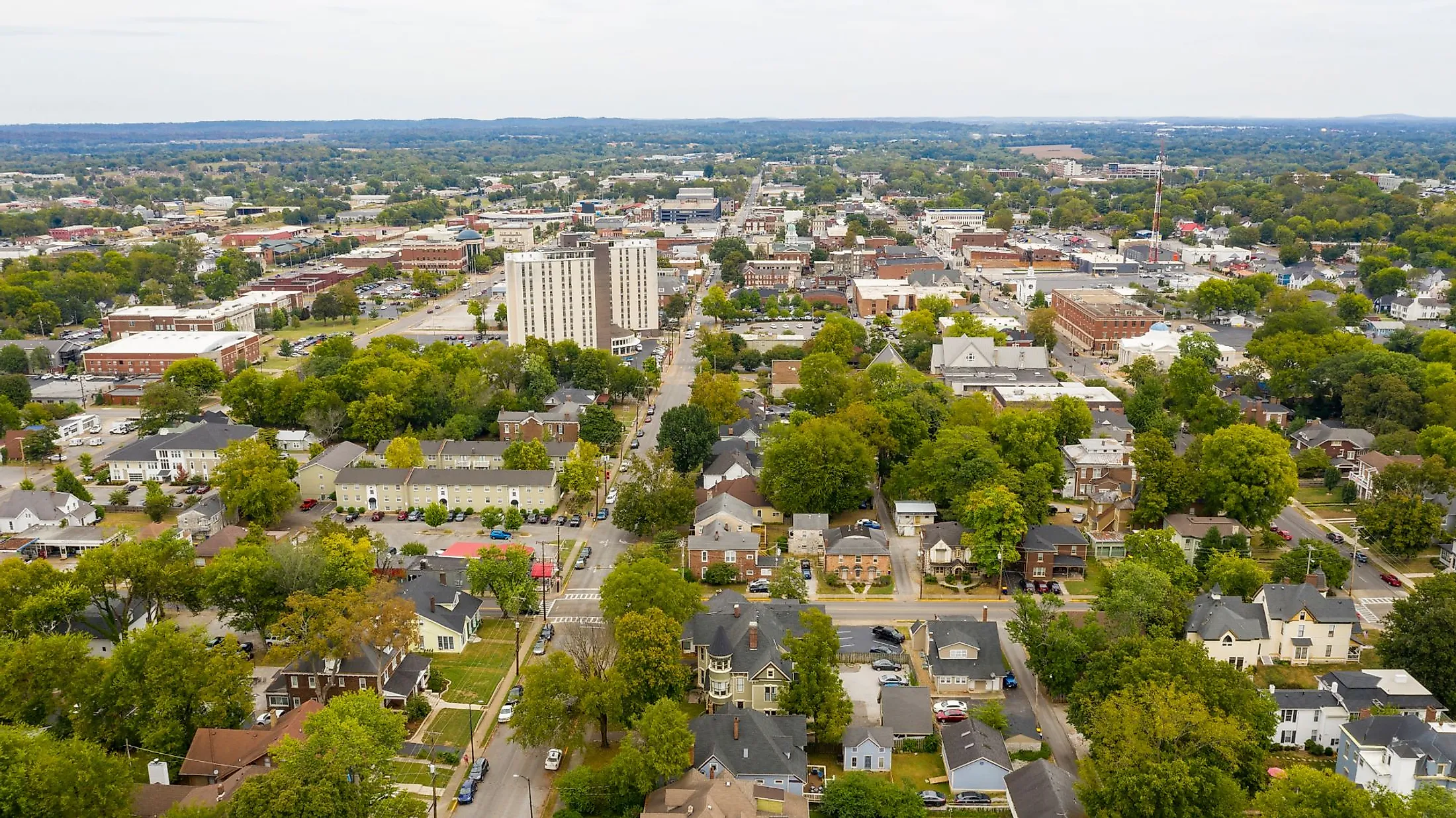 Bowling Green is a big home rule-class city situated in Warren County in the US State of Kentucky. Bowling Green is a college town with lots of entertaining things to do. It is well-known for its caves and corvettes and houses Western Kentucky University, the third-largest public university in Kentucky. Bowling Green's historic districts, national attractions, and underground activities provide a wealth of unforgettable experiences. Although Bowling Green and the nearby municipalities were given the title of "metropolitan area," distinct city and county governments continue to exist.
Geography And Climate Of Bowling Green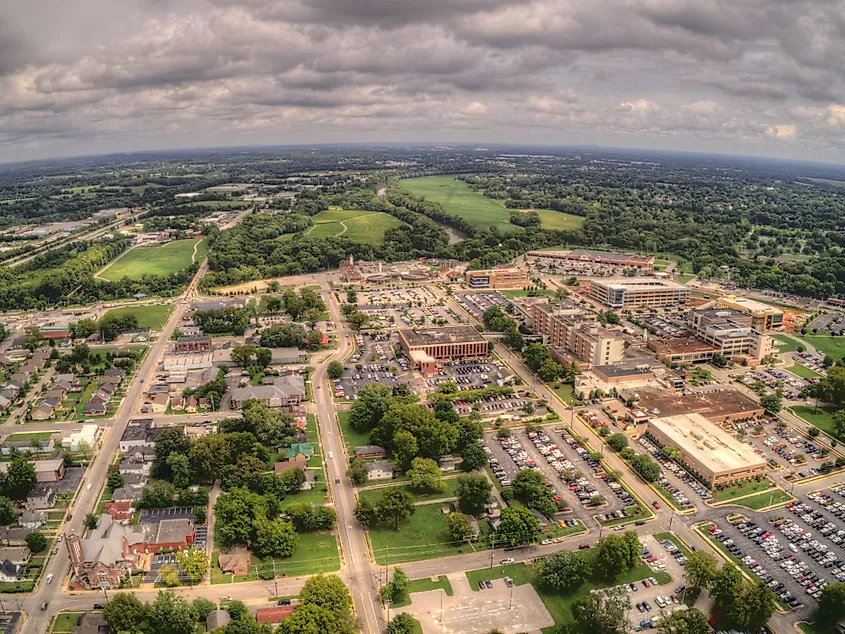 Kentucky's third-largest city, Bowling Green, is situated along the Barren River, approximately 105 km northeast of Nashville, Tennessee, and 177.028 km south of Louisville. Springfield, the closest city, is located 84.6 km from Bowling Green Center. Plano, the nearest town, is about 14.6 km away. Bowling Green covers a total area of 105.28 sq. km, of which 104.61 sq. km is occupied by land, and 0.67 sq. km is covered by water. 
According to Köppen Climate Classification, Bowling Green experiences a humid subtropical climate. It is often rainy and partly cloudy, with hot, humid summers and short, highly chilly winters. Throughout the year, the temperature typically fluctuates from 28°F to 88°F. On average, it receives 6 inches of snow annually and 50 inches of rain yearly. The year's hottest month is July, and the hot season lasts for 3.8 months, with an average daily high temperature exceeding 80°F. January is the year's coldest month having an average low of 29°F and a high of 45°F. On average, the city receives precipitation on 114 days of the year.
Brief History Of Bowling Green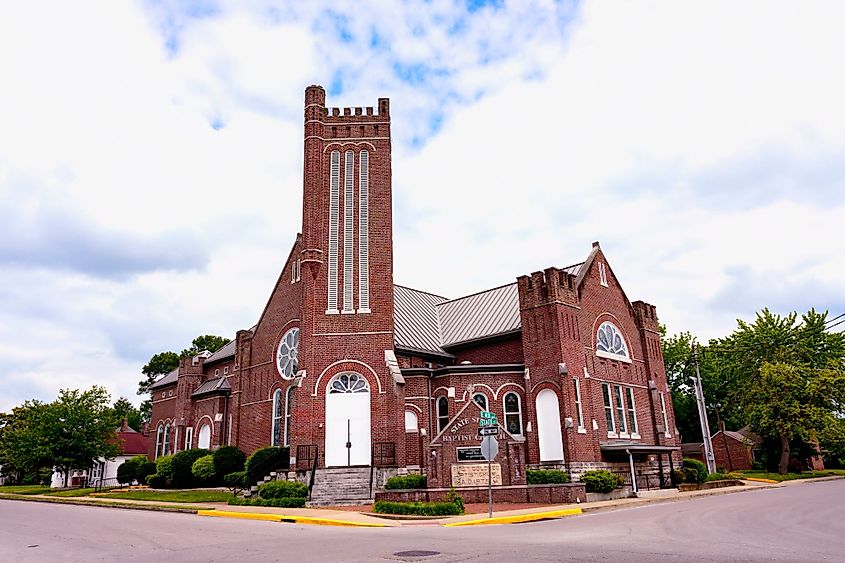 Robert and George Moore founded Bowling Green in 1780, and history has it that their sport of bowling wooden balls across a green is what gave the city its name. The Moore brothers provided two acres of land the following year so that Warren County could construct a timber courthouse and jail. The Moores donated an additional 30 acres to develop a town to encircle the recently built municipal facilities. The settlers chose Bowling Green as the name and designation for the new city at the first county commissioners' meeting in early 1798. This name was inspired by the Bowling Green Square in New York City, where during the American Revolution, patriots toppled a statue of King George III and used the lead to produce bullets. Bowling Green became a significant business and transportation hub for South Central Kentucky over a few decades. Bowling Green became the county seat in 1809 and was incorporated in 1812 following a brief struggle with the tiny Jeffersonville and New Town communities along the Barren River.
The Population And Economy Of Bowling Green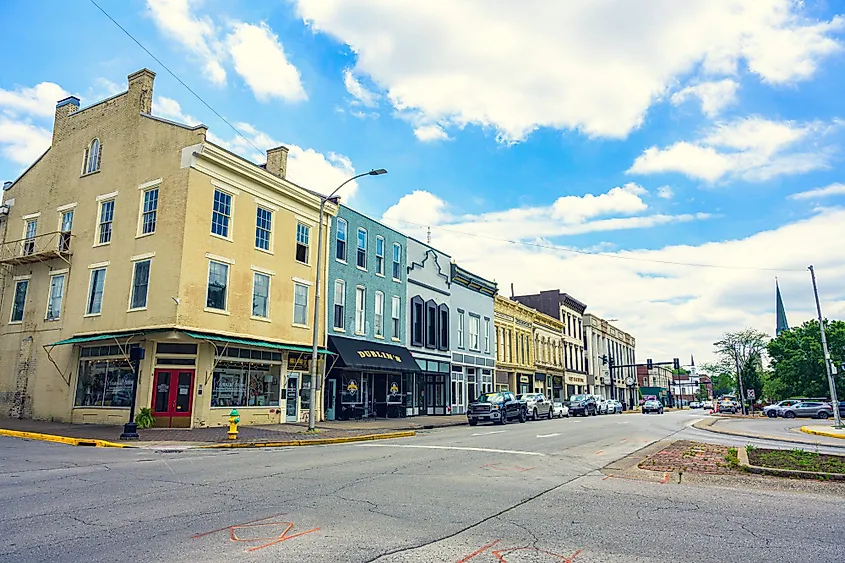 Bowling Green, one of the 552 cities in Kentucky, is the third most populous with 75,140 residents, following Louisville and Lexington. Its population has expanded by 3.94% since the most recent census, which showed a population of 72,294 in 2010. The city's population is currently rising at a pace of 1.93% yearly. White (Non-Hispanic) (70.4%), Black or African American (Non-Hispanic) (12.7%), Asian (Non-Hispanic) (4.92%), White (Hispanic) (4.39%), and Two+ (Non-Hispanic) (3.21%) are the five major ethnic groups in the city. In Bowling Green, where the poverty rate is 25.89%, the average household income is $61,314. In recent years, the median rent has been $815 per month, and the median home price is $168,000 in Bowling Green. The median age is 27, with 27 for men and 27.1 for women.
The CEO of the Bowling Green Area Chamber of Commerce stated that in only the past year, the city had announced 2,000 new employment and 20 major project expansions. The business environment that local governing authorities jointly developed is responsible for the city's growth. For cities with fewer than 200,000 residents, Bowling Green is ranked third for projects per capita and second for projects won nationally. Bowling Green has been named a top tier-2 metropolitan area in the US for the eighth year in a row. Bowling Green, which has one significant public institution and a technical college, acts as the region's center for education. The city also serves as the area's primary business and medical hub.
Attractions In And Around Bowling Green
Lost River Cave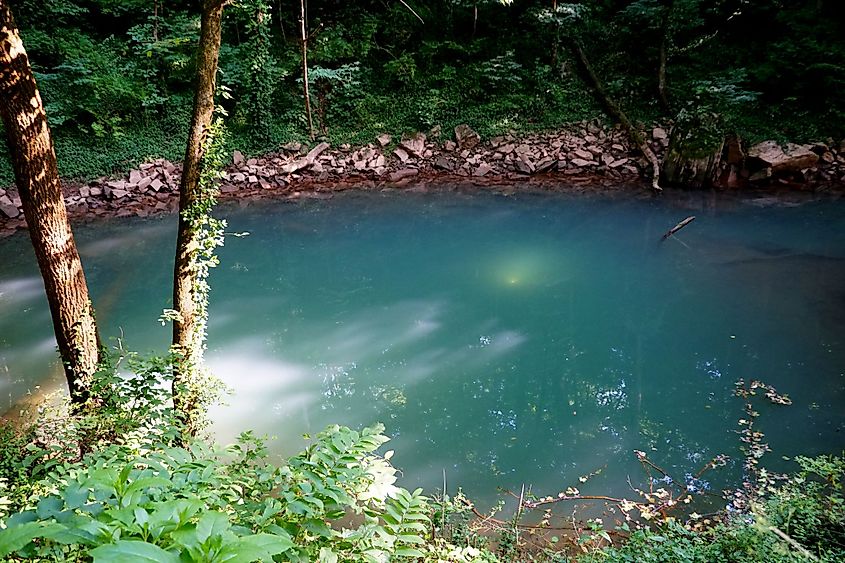 The Lost River Cave, which spans over seven miles of breathtaking scenery, is full of magnificent natural cave formations and clear blue underground pools, making the hour-long tour seem short and sweet. The nonprofit Lost River Cave offers a fantastic experience of riding the current of a subterranean river, one of only a few underground boat trips in Kentucky. Additionally, zipline rides, a natural play area, and nearby nature trails are also included.
National Corvette Museum
Only Bowling Green has produced the Corvette since 1981. The National Corvette Museum, located northeast of downtown, showcases the city's illustrious past. This national museum is open every day of the week and caters to auto fanatics and less mechanically inclined people. The National Corvette Museum, which houses an enormous collection of immaculately preserved issued Corvette models, prototypes, and concept cars along with their historical contexts, will transport you to a bygone era as the only Corvette production state.
The Aviation Heritage Park
Basil Griffin Park is home to the ongoing Aviation Heritage Park project, which honors local military aviators by showcasing seven incredible hand-picked aircraft. In a fresh installation, the park also pays tribute to Willa Brown, the first African American woman to get commercial pilot training at Tuskegee.
The Fountain Square Park
Fountain Square Park is a welcoming plaza and community space to explore. The rich history of the park, which was first made accessible to the public in 1872, is quite visible as soon as one enters the grounds. From the park's geographic center, it's simple to go to much of downtown Bowling Green. Across the street, one can see the Capitol Arts Center's recognizable marquee.
 The Beech Bend Park
Families have been amused at the 379-acre Beech Bend Amusement Park since it was opened to the public in 1898. Today, it functions as a campground, drag strip, and amusement park together. The amusement park's rides and attractions, which include upside-down rollercoasters, rotating joy rides, and a massive selection of waterslides, are well-known throughout the area. 
Mammoth Cave National Park
Mammoth Cave is one of the biggest cave systems in the nation, with more than 400 miles of this underground karst topography surveyed and investigated and perhaps hundreds more kilometers still unexplored. There are accessible underground introductions as well as six-hour "Wild Cave" experiences that require you to squeeze through tight spaces.
In addition to these, there are a lot of fascinating museums, historical places, and sporting events to enjoy in Bowling Green. So, if you are looking to visit Kentucky while planning a trip to the South, add visiting Bowling Green's attractions to your schedule!