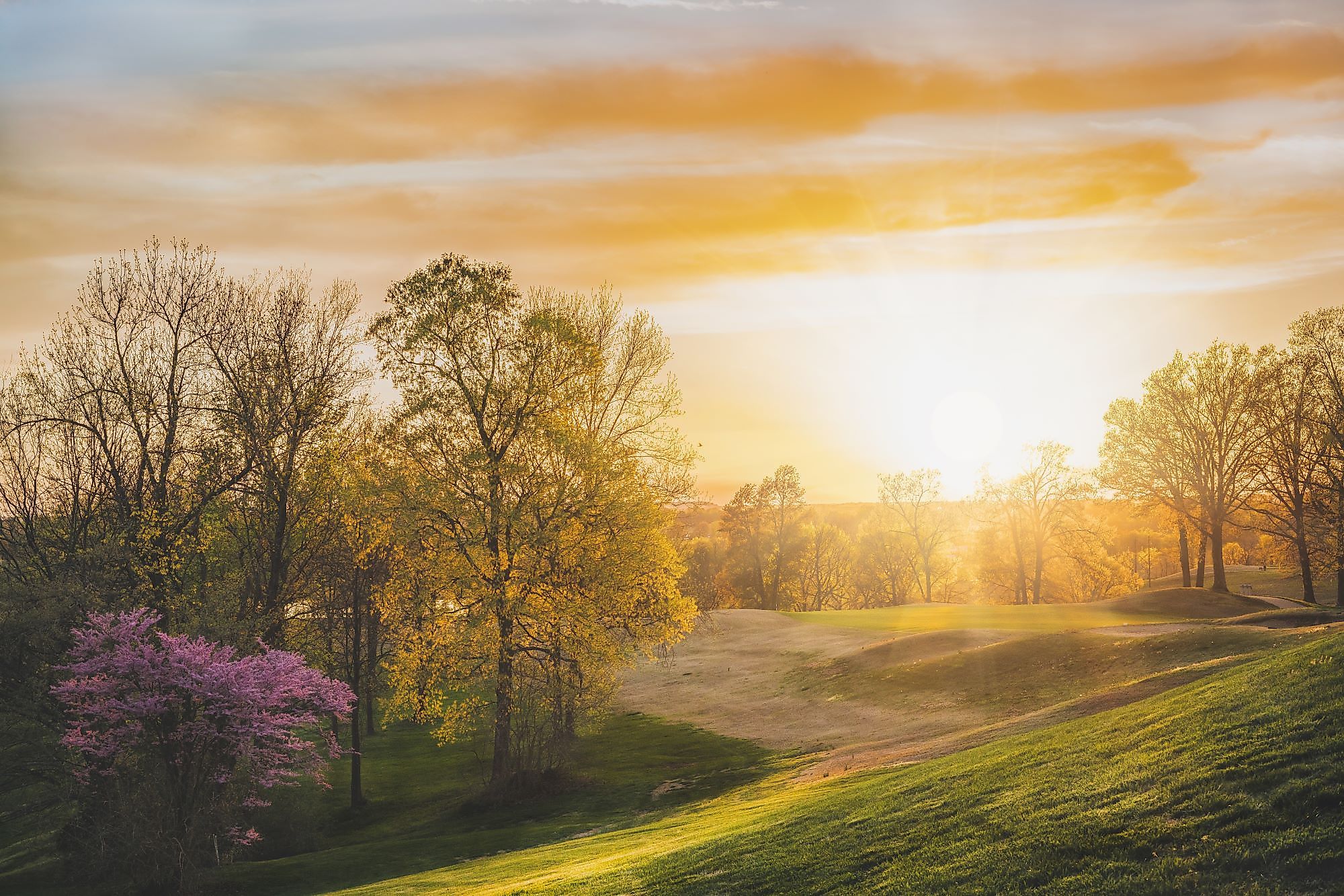 Owensboro is a small home rule-class city situated in Daviess County in the US State of Kentucky. Owensboro is placed along the banks of the picturesque Ohio River and is a heavenly city brimming with art, culture, and scenic beauty. This vibrant city serves as Western Kentucky's commerce, healthcare, political, and cultural center. Despite being Kentucky's fourth-largest city, Owensboro has the character and charm of a tiny Southeastern town.
Geography And Climate Of Owensboro
Owensboro, the largest city in the Owensboro, Kentucky Metropolitan Statistical Area, is situated on the southern shores of the Ohio River, about 51 km southeast of Evansville, Indiana. Owensboro is considered the second-largest city after Evansville in the Tri-State area of Kentucky, Indiana, and Illinois. With easy connectivity by road, rail, river, and air, Owensboro is located 123 miles north of Nashville, Tennessee, and 109 miles south of Louisville, Kentucky. Owensboro covers a total area of 52.9 sq. km, of which 49.5 sq. km is occupied by land, and 3.4 sq. km is covered by water.  
A humid subtropical climate prevails in Owensboro. The winters are very cold and wet, while the summers are lengthy and oppressively hot, and there is seasonal cloud cover in the city. Most of the year is characterized by severe weather, including the potential for tornadoes, and throughout the city's history, many noteworthy incidents have occurred. With the average temperatures ranging between a high of 88°F and a low of 69°F, July is the year's hottest month. Whereas, having an average daily high temperature below 52°F, January is the year's coldest month. The city receives 7 inches of snow annually and 45 inches of rain yearly. Additionally, it experiences precipitation on 102 days on average each year.
Brief History Of Owensboro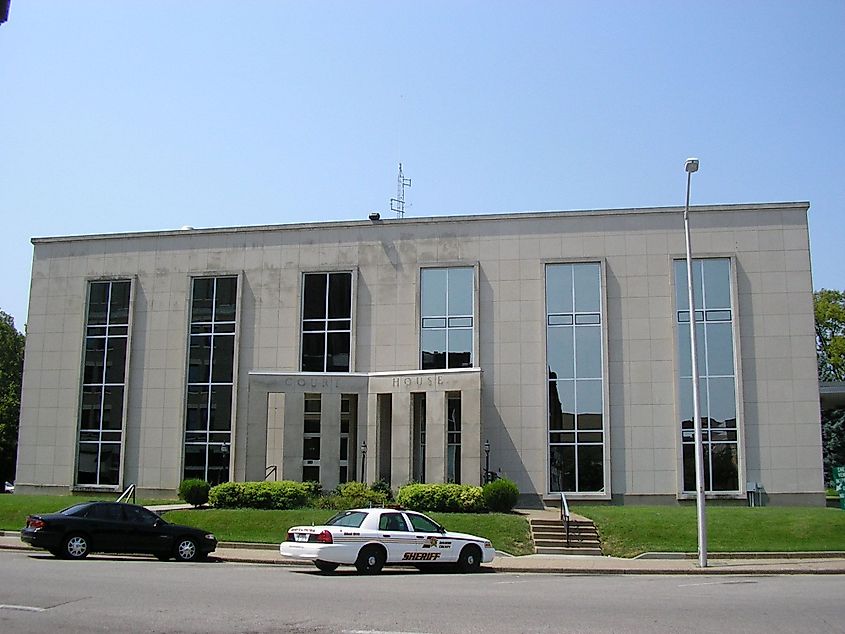 The town carries Colonel Abraham Owen's name. Frontiersman William Smeathers (Smothers), after whom the riverfront park in downtown Owensboro is named, was the first member of European ancestry to settle in Owensboro in 1797. At the park, a historical marker dedicated to him has been placed. Due to the color of the dirt along the banks of the Ohio River, the original location was known as "Yellow Banks." The Kentucky General Assembly approved a law establishing Daviess County in 1815. Joseph Hamilton Daveiss, a fallen hero who lost his life in the Battle of Tippecanoe, is commemorated with the new county's name. The planned town was given funding by the State General Assembly in 1817. Following Colonel Abraham Owen, who also perished at Tippecanoe, Yellow Banks was founded as a city in 1817 and given the name Owensborough. The name's current spelling of Owensboro dates back to 1893.
The Population And Economy Of Owensboro
Out of 552 cities in Kentucky, Owensboro has 60,767 residents, making it the fourth most populous city in the state. The population of Owensboro has increased by 0.97% since the most recent census, which showed a population of 60,183 in 2010. The city's population is growing at 0.48% annually. White (non-Hispanic) (83.2%), Black or African American (non-Hispanic) (6.23%), Two+ (non-Hispanic) (3.38%), White (Hispanic) (3.18%), and Asian (non-Hispanic) (2.29%) make up the top five ethnic groups in Owensboro. Owensboro has a poverty rate of 20.48% and a $61,035 average household income. In recent years, the median rent has been $812 per month, and the average home is worth $125,600. In Owensboro, the median age is 38 years, with 36.8 years for men and 39.5 years for women.
The vibrant city of Owensboro actively promotes diversity. The locals think that a more robust economy is dependent on education. The town has put in place efforts to help develop and build its workforce to suit the expectations of businesses and industries. It also has one of the largest play parks in the nation and a top-notch educational system. The city serves as the hub of a prosperous agricultural and oil region. Bourbon whiskey, aluminum, high-grade steel, chemicals, paper, furniture, food items, plastics, and smokeless tobacco are among the things that are manufactured. Tourism and service-related businesses also play a significant role in the city's economy.
 Attractions In And Around Owensboro
The Bluegrass Music Hall Of Fame And Museum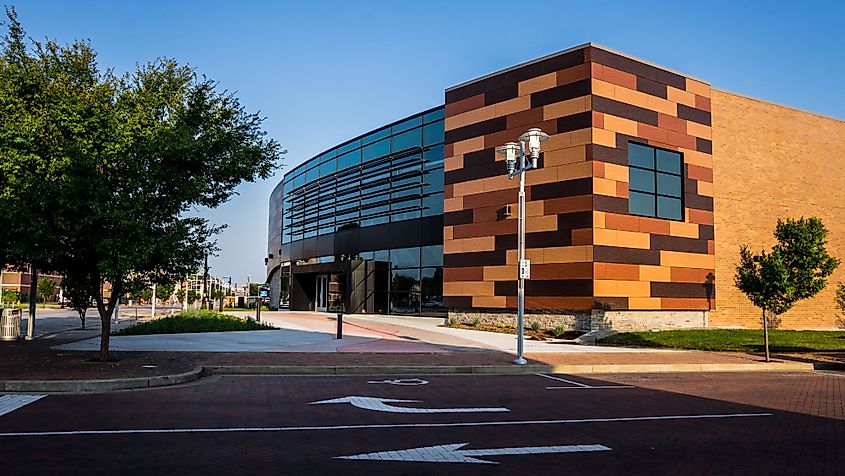 The museum focuses on the history of bluegrass music. There are many interactive displays, costumes, a 450-seat theater, an amphitheater, works of art, posters, vintage bluegrass instruments, videos, and other things as well. Numerous activities, such as concerts, jam sessions, music festivals, parties, and holiday performances, are planned all year round. It is the world's only museum devoted solely to the history of bluegrass music.
Reid's Orchard
The ideal time of year to visit Reid's Orchard is in October, when apples are in season in Kentucky. On each month's third weekend, the orchard hosts an Apple Festival featuring a wide variety of food and craft vendors, kid's activities, and other attractions. People are free to stop by the Apple House any time of year to fill up on delectable farm-fresh fruit and vegetables and flowers, except in January and February when the orchard is closed. 
The O.Z. Tyler Distillery
The renowned brewery in Owensboro, O.Z. Tyler Distillery serves only the best Kentucky bourbon. O.Z. Tyler Distillery has been providing whiskey for more than a century and takes pleasure in its high-quality whiskey manufacture. Since Owensboro was formerly a railroad town, bourbon has been deeply ingrained in its culture, making this plant one of the city's must-see attractions.
The Owensboro Convention Center
A steady stream of trade exhibits, conferences, concerts, sporting events, exhibitions, fairs, markets, and other special events come to Owensboro due to this modern, award-winning venue situated directly on the riverbank. The convention center has the outdoor Kentucky Legend Pier, a stunning venue for outdoor events, in addition to its 44,000+ square foot show hall. The Owensboro Air Show, which is often held in September, or the city's Fourth of July fireworks display, is both best viewed from here.
The Owensboro Museum Of Science And History
This museum in Owensboro was founded in 1966. This interactive museum, located downtown in a majestic four-story structure, is geared toward younger brains. It offers interactive displays, hands-on activities, a gallery devoted to racing, indoor playgrounds, a government education facility, a gallery dedicated to coal mining, a puppet theater, a shadow room, and more.
Smothers Park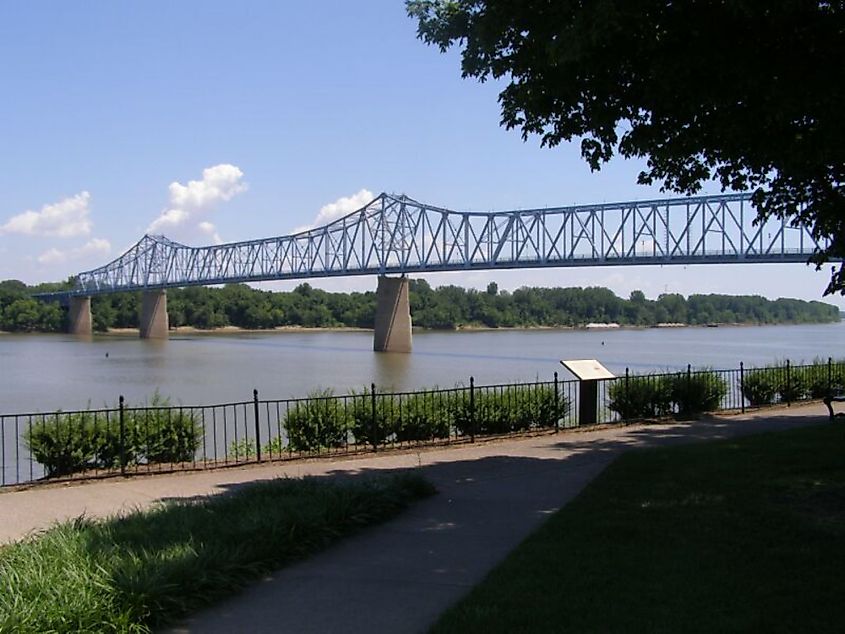 This well-liked park is situated on the banks of the beautiful Ohio River in the heart of Owensboro. It has a sizable playground, riverfront swinging benches, a splash pad, and a monument honoring POWs and MIAs. Additionally, it has picnic spots, shelters, a concession store, a waterfall, stunning fountains with water shows every 15 minutes, and a river overlook.
Owensboro has a lot to offer, making it an ideal destination for a memorable family holiday. Parks with breathtaking natural views, fascinating festivals, and opportunities to experience the local culture are all available to tourists. Start making travel arrangements and have this list of things to do in Owensboro handy!