Nestled deep in the "Bluegrass State" are some of the most beautiful and picturesque cities found in the United States.Teeming with thick forests and mountains, landmarks displaying Greek revival architecture, and old neighborhoods that transport you back in time, you do not want to miss out on these scenic little towns. But the beauty of these places does not just stop at their rich heritage, but also the little shops and friendly citizens that make these towns a standout. So grab yourself a glass of bourbon; from Harrodsburg to Maysville, here are the seven most beautiful towns in Kentucky!
Berea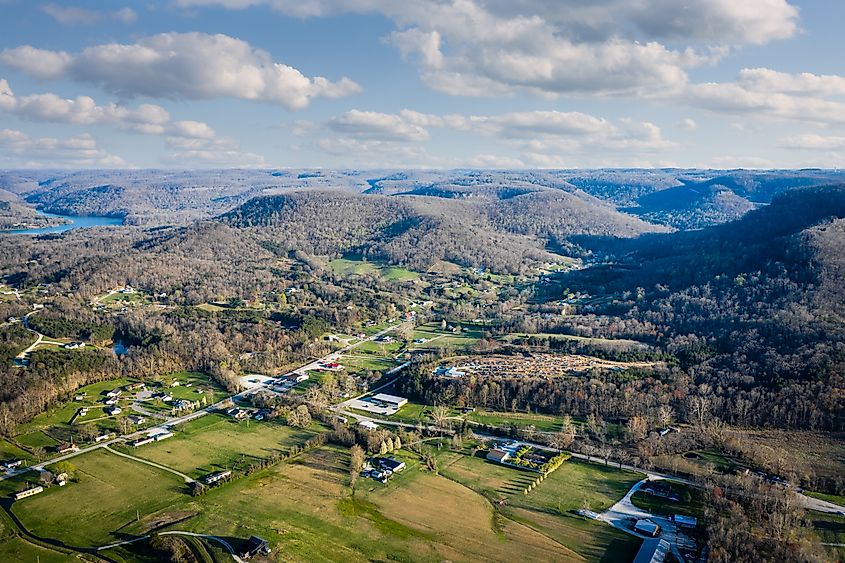 One could say that Berea is a crafty little town. Situated in Madison County on the edge of the bluegrass region, Berea is best known as a mixing pot of arts, crafts, and festivals. In fact, the town is known as the "folk art and crafts capital of Kentucky." With centuries-old Berea College known for its liberal arts program, it is no wonder why there is a demand for crafts goods. However, this pretty little town is full of historical sights, including the Boone Tavern, a hotel that began operations in 1909, and a National Registers of Historic Places. Alas, there is plenty to do all year, with many craft festivals throughout. But, Berea also boasts the Spoonbread Festival each September. Just imagine cornbread served by a wooden spoon, a true staple of the south!
Harrodsburg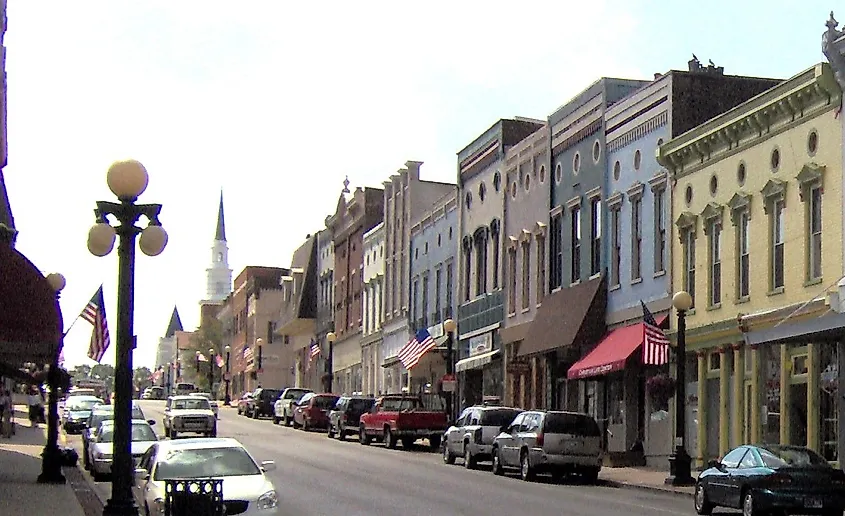 Here's one for all the history buffs out there! Harrodsburg is the oldest American settlement west of the Appalachians. So, it's bursting at the seams with heritage with a historical tie to Daniel Boone's Boonesborough. Found in Mercer County, this community of 9,000 flaunts a photo-worthy and walkable downtown full of locally owned old shops and eateries. While here, take up some of the sights, including Dedman's Drugstore, which contains a working soda fountain, or the Shakers Village of Pleasant Hill, the largest restored shaker village in America. Have a sweet tooth? Do not pass up a trip to the Kentucky Fudge Company. But, aside from the stunning architecture and historical business that is an icon of Harrodsburg, one simply cannot pass up a trip on a Dixie Bell, a paddler steamer that showcases the awe-worthy Kentucky River Palisades.
Paducah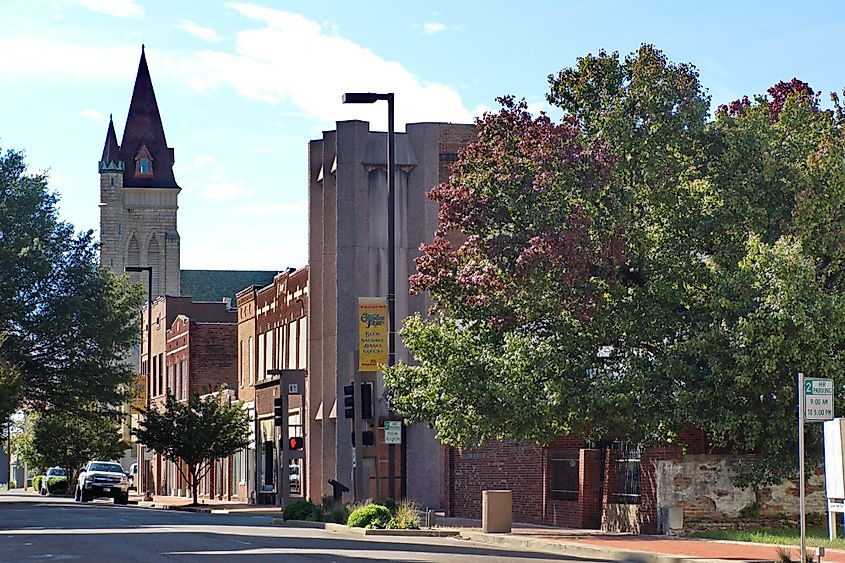 Found at the confluence of the Ohio and Tennessee Rivers are about 20 blocks filled with historic neighborhoods and buildings in a small town called Paducah. Come and explore this community of 27,000 in McCracken County and feel like you've been cast back in time to another era. Yet, there is one secret that many do not know about Paducah and its intriguing UNESCO designation. Home to the National Quilt Museum, many visit it from all over to gawk at the quilting artistry. Hence, the UNESCO Creative Cities honor. Quilting is so big, in fact, that the Quiltweek Festival celebrates the very pride of this artsy town.
Glasgow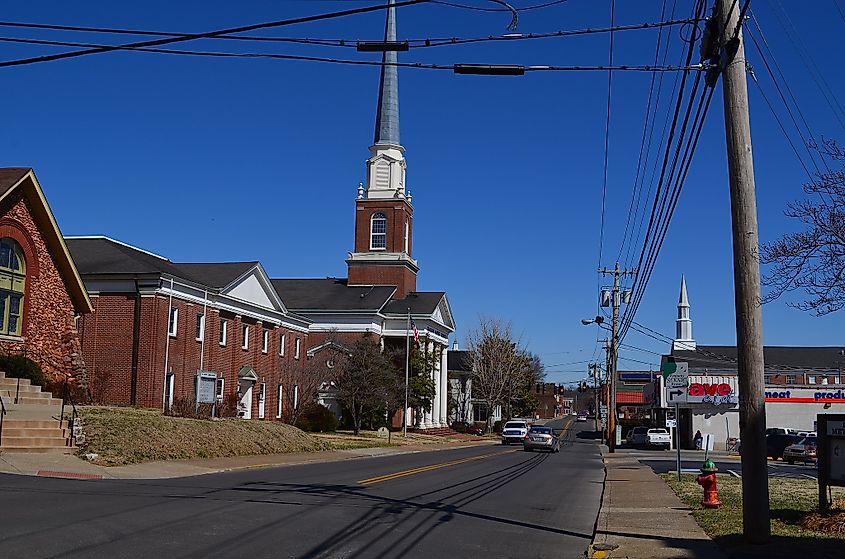 Seeking a Scottish adventure close to home? Then look no further than Glasgow, Kentucky. Founded in 1799, Glasgow was indeed named after the Scottish city of the same name. This town even has its version of the Highlands Games. It is a spectacle that magnetizes many to this small community of 14,000. But that's not all this town in Barron County has to show. Come and cruise along neighborhoods brimming with homes from the 1800s, or walk down Main Street. Feeling like a bit of adventure? Glasgow is a leaping-off point to the jewel of Kentucky, Mammoth Cave National Park. A designated green space of endless nature but best known for having the world's longest cave system. Do not pass up an opportunity to visit this town, and you, too, can find "a little bit of Scotland in Kentucky!"
Morehead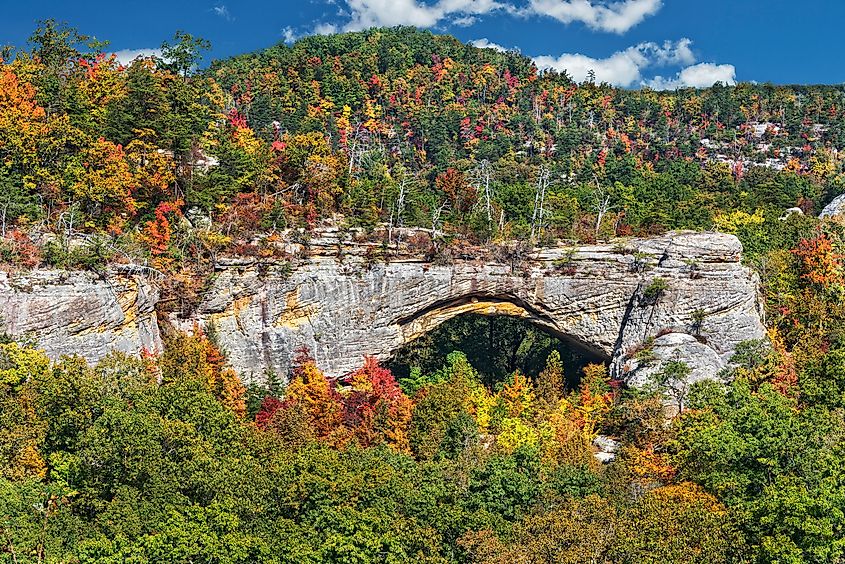 For those who love to be outdoors, take a look at Morehead, Kentucky. Found along the Historic Midland Trail in Rowan County, this town is perched in the foothills of the photo-worthy Appalachian Mountains. Thus, Morehead does not just offer a glimpse of these gentle highlands, but it also contains the Daniel Boone National Forest and the Cave Run Lakes. So, any nature lover or avid photographer is sure to jump at joy at the expansive forests, sweeping vistas of the Appalachians while perched above, or the vibrant sunsets over the lakes. With a population of just 6,800, finding a peaceful spot to unwind is not a problem. Although, it should be noted that tranquil Morehead is not dull. With everything from antique stores to wineries, all the feels of home can be discovered in this pretty little town.
La Grange
Welcome to La Grange, a small town of just over 8,000 that prides itself on having more farm animals than people. While that might sound sheepish, it's true! Located in Oldham County, this is an excellent destination for families, with many attractions geared toward all ages. Gain farming knowledge through one of the many available farm tours, ride horses, and make a homey meal; La Grange is proud of its farming roots. But La Grange is best known for its unique urban configuration, in which CSX Transportation trains run along vehicles and pedestrians on the streets as if it were no big thing. It is referred to as street running, where locomotives casually pass all the quaint little cafés and bistros of downtown. It's an attraction in itself that will have you turning heads but cannot be missed.
Maysville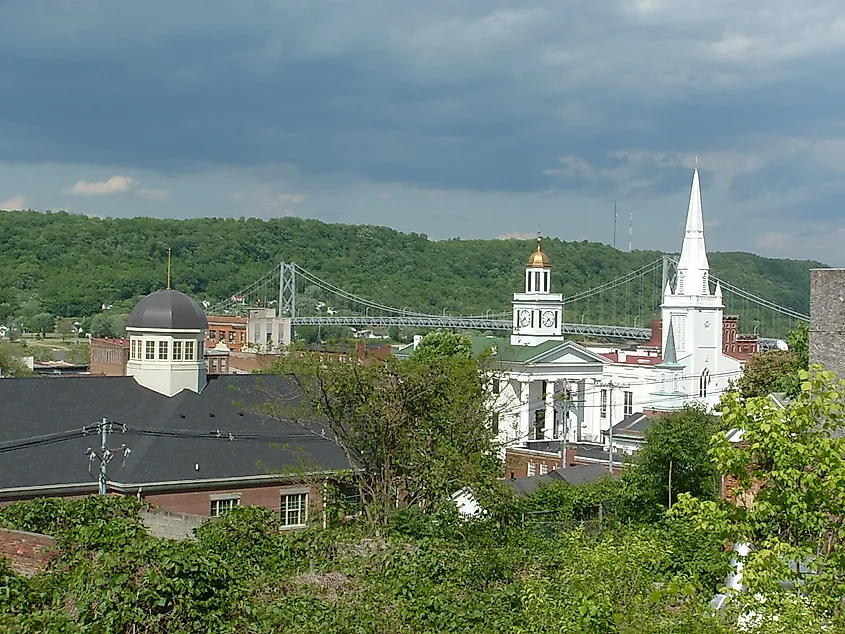 Situated on the banks of the Ohio River, Maysville is the best in Kentucky, where natural beauty meets a bustling town. The locals of Maysville are proud of their label of being "fun." And it shows throughout the town. From the foodie to the history buff and even the theater lover, there is a little bit of everything to cater to all preferences here. Start the day with a warm beverage and walk along the banks of the exquisite Ohio River and ogle at the old buildings downtown. Learn about Maysville's importance as a stop on the Underground Railroad at the National Underground Museum. Finish the day with a live performance at the restored 1899 Washington Opera House. Maysville is a quaint yet, gorgeous town found on the border of Kentucky and Ohio, which makes for an excellent day stop full of fun, food, and a hint of excitement.
Kentucky contains some of the most beautiful little towns found in the states. With dense forest or mountainous backdrops and sparkling rivers and lakes, it truly is a jewel in the crown of the south. Come and learn about local history intertwined with events that formed the nation. Connect with locals whose friendliness will leave you with a lasting impression. These are the most beautiful towns found in Kentucky from a natural, creative, and urban standpoint. Consider exploring one of these destinations; you won't be disappointed!