Richmond is a small home rule-class city situated in Madison County in the US State of Kentucky. Eastern Kentucky University is housed here, and the city has been named after Richmond, Virginia. Richmond was established in 1785, and the town was founded in 1798 to replace Milford as the new county seat. The Battle of Richmond that took place here lasted the whole of  American Civil War. In the Bluegrass region, Richmond is the third-largest city (after Louisville and Lexington) and is also the sixth-largest city in Kentucky. Richmond serves as the work and shopping center of the state's south-central portion.  
Geography And Climate Of Richmond
Richmond is situated in Kentucky's Bluegrass Region, close to the Cumberland foothills. It is situated 110 miles southeast of Louisville and 26 miles south of Lexington. Cincinnati, Ohio, and its surrounding areas are located about 112 miles north of the city. The Richmond-Berea, Kentucky Micropolitan Area, which encompasses the entirety of Madison and Rockcastle counties, is centered here. Richmond covers a total area of 53.28 sq. km, of which 52.63 sq. km is occupied by land, and 0.65 sq. km is covered by water. 
The Köppen Climate Classification System classifies Richmond's climate as humid subtropical, with long, chilly, and wet winters and warm, steamy summers. The yearly average temperature is between 28°F and 86°F; it rarely falls below 11°F or rises above 93°F. The year's hottest month is July, and the hot season lasts for 3.8 months, with an average daily high temperature exceeding 77°F. With an average daily high temperature below 51°F, January is the year's coldest month and the cold season lasts for 2.9 months. On average, Richmond receives 8 inches of snow and 46 inches of rain yearly. Additionally, it experiences precipitation 119 days out of the year on average.
Brief History Of Richmond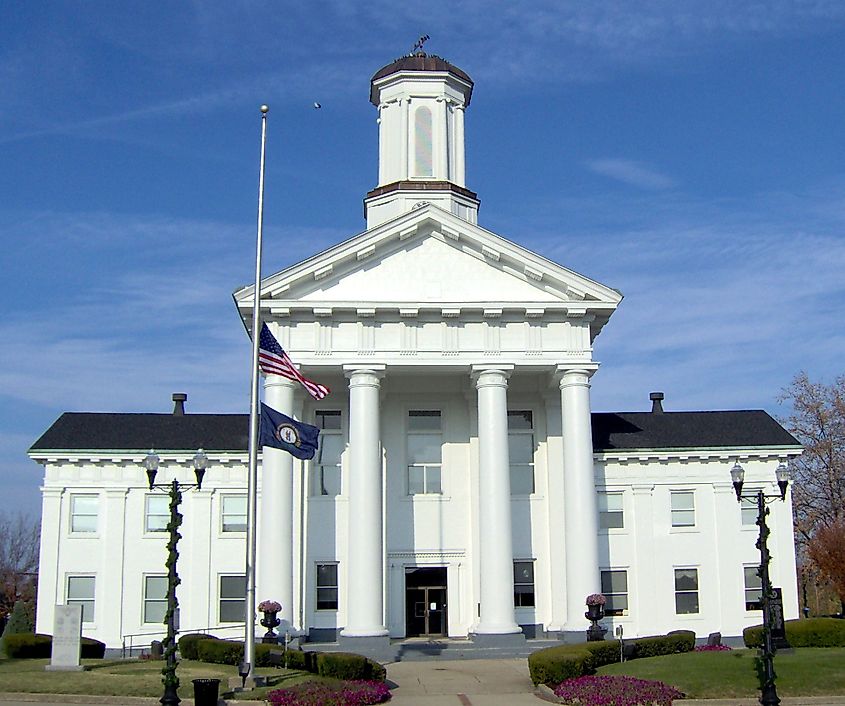 Colonel John Miller founded the city of Richmond in 1798. History has it that the area's excellent spring water and the welcoming Native Americans drew Miller there. The Kentucky Legislature agreed to move the county seat from Milford to Colonel Miller's property that year. Milford people vehemently opposed the proposal, which resulted in a physical altercation between Milford representative Dave Kennedy and William Kearly. But in March 1798, the County gave its approval for the transfer. The new settlement was given the name Richmond on July 4 in recognition of Miller's Virginian birthplace. Despite being a border state throughout the Civil War, Kentucky remained a member of the Union. The Battle of Richmond took place on August 30, 1862, during the American Civil War. On August 29–30, 1862, there was the first Confederate success in the state when General Edmund Kirby-forces Smith's defeated the Union general William Nelson's forces and captured nearly all of Nelson's men.
The Population And Economy Of Richmond
Richmond has 35,229 residents, making it the 7th most populous city in Kentucky. Richmond's population has grown by 1.86% since the most recent census, which showed a population of 34,585 in 2010. Richmond is now expanding at a pace of 0.92% yearly. White (non-Hispanic) (85.6%), Black or African American (non-Hispanic) (7.18%), Two+ (non-Hispanic) (2.59%), White (Hispanic) (1.73%), and Asian (non-Hispanic) (1.3%) make up Richmond's top five ethnic groups. The poverty rate of Richmond is 27.02%, and the average household income is $53,036. The average monthly rent in previous years has been $713, and the average price of a home is $148,900. The median age is 26.1 years, 26.2 years for women, and 26.1 years for men.
Attractions In And Around Richmond
The Battle of Richmond Visitors Center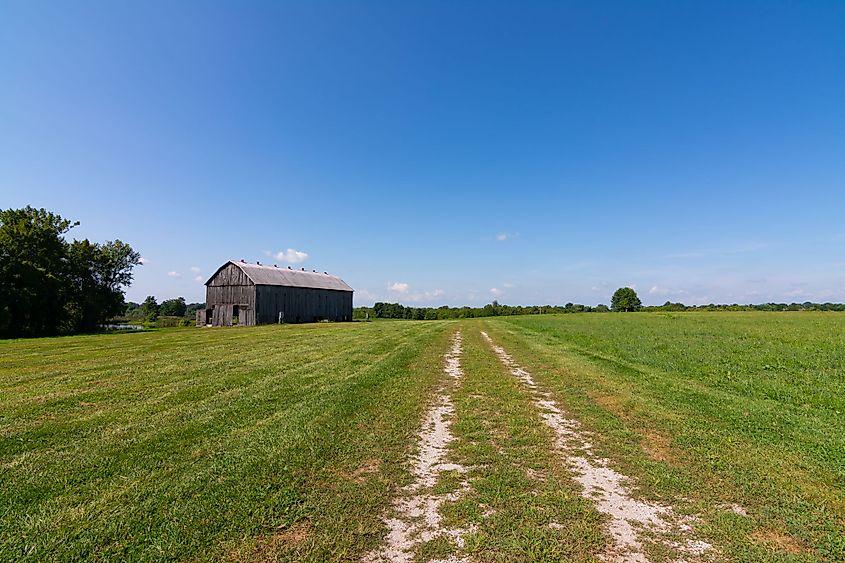 The Visitors Center of the Battle of Richmond site is situated along Battlefield Memorial Highway and features numerous distinct exhibits highlighting the Battle of Richmond that took place during the American Civil War. The Battle of Richmond, the second-largest Civil War battle fought in the state of Kentucky on August 29 and 30, 1862, provides both casual visitors and history enthusiasts with a fantastic learning experience and overview at the museum.
Fort Boonesborough State Park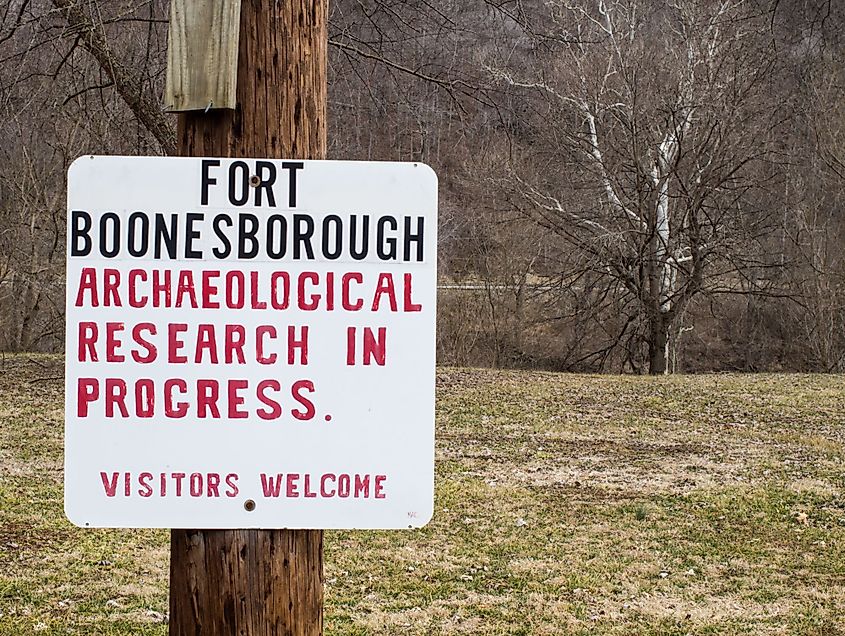 A model of the town Daniel Boone and his party founded is located right where they crossed the Kentucky River about 250 years ago. Visitors can enjoy various activities there, such as hiking, boating, camping, fishing, swimming, and more. It also has a historical fort. This fascinating living history museum and well-preserved archaeological site are open from April to October.
Boones Trace National Golf Course
The Boones Trace National Golf Course, an 18-hole, all-natural, competitive golf course, is the perfect location for golf enthusiasts to enjoy the stunning mountain scenery. After being restored, the golf course took on a completely different look. It boasts a nice clubhouse that provides a delicious dining experience, kind people, and a welcoming environment.
 The White Hall State Historic Site 
The residence of Cassius Marcellus Clay, a planter, emancipationist, and American Minister to Russia, is nestled in the rolling farmland to the north of Richmond. Green Clay, a businessman and slave owner who constructed this house in 1791, was Clay's father. While Cassius Clay was away in Russia, his wife expanded the original structure, giving the 45-room estate its current Georgian and Italianate aesthetic. The Clay family, including Cassius Clay's daughters, who were active suffragists at the turn of the 20th century, will be introduced to you at White Hall through multiple generations.
The Chenault Vineyards
In Richmond, tourists can enjoy a fantastic attraction at the Chenault Vineyard, which is positioned around some exquisite wines. A family-owned and -operated winery, the Vineyard spans over 500 acres of gorgeous countryside and offers stunning views of grapevines. Visitors can choose from a selection of handcrafted red, pink, and white wines that are made here. Additionally, one may visit their tasting room or enjoy a glass of wine while sitting outside on their terrace and enjoying the stunning scenery. 
The Richmond Area Arts Center
The Richmond Area Arts Center offers performing and visual arts activities for people of all ages. The State's Art Council is a "philanthropic and altruistic" art group that aims to make art accessible to everyone in the neighborhood. The Richmond Area Arts Council hosts art exhibits featuring regional artists, educational seminars for adults, and after-school and summer programs for youngsters, among other arts-related events.