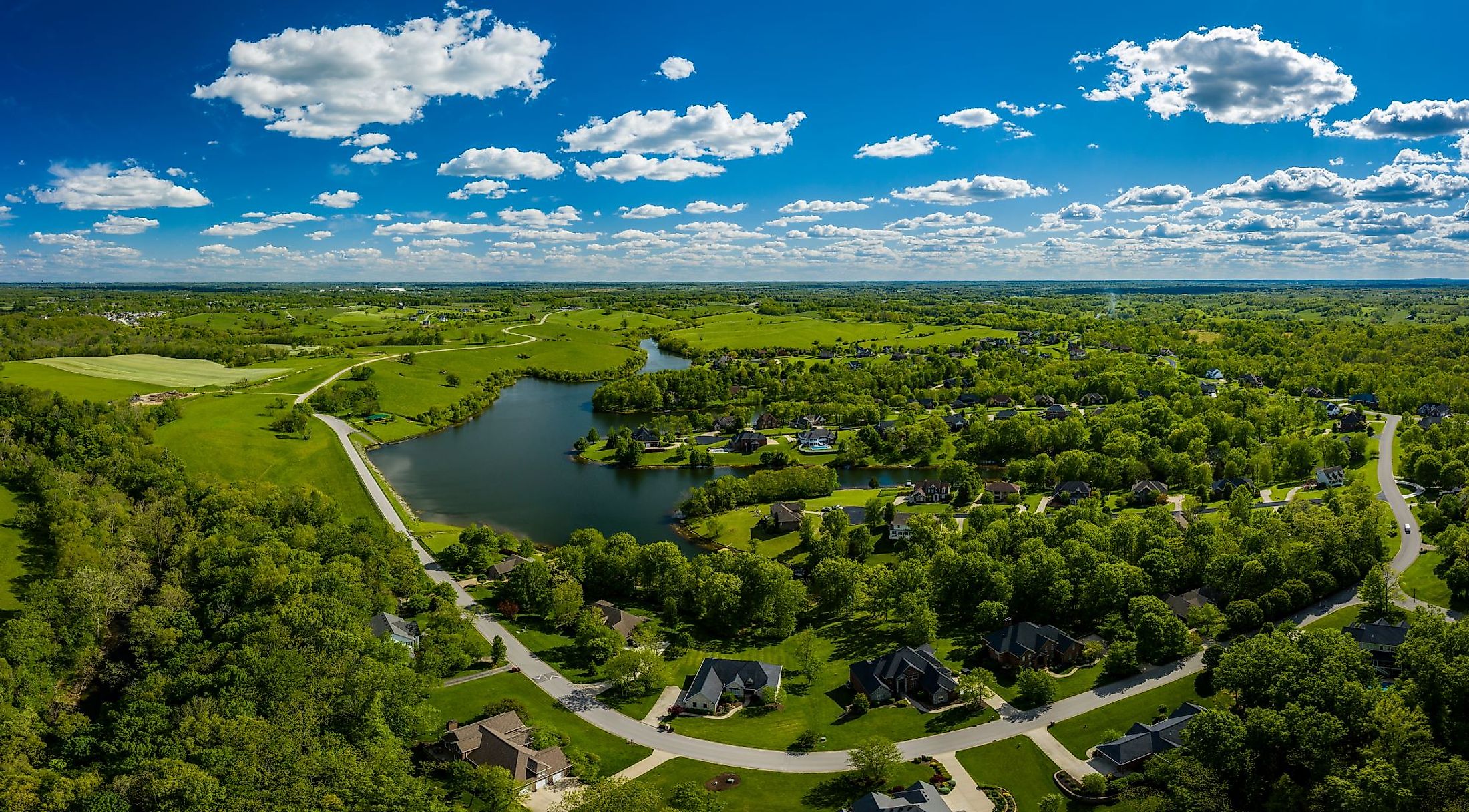 Georgetown, which is a part of the Lexington-Fayette metro area, serves as the county seat of Kentucky's Scott County. The area was given George Washington's name in honor of the country's first President. In the scenic backdrop of Scott County's rolling hills, the lovely hamlet of Georgetown is well known for offering "pure small-town charm." When Toyota established Toyota Motor Manufacturing Kentucky in Georgetown, the company's first wholly owned US facility, the city's development started to gain pace in the middle of the 1980s.
Geography And Climate Of Georgetown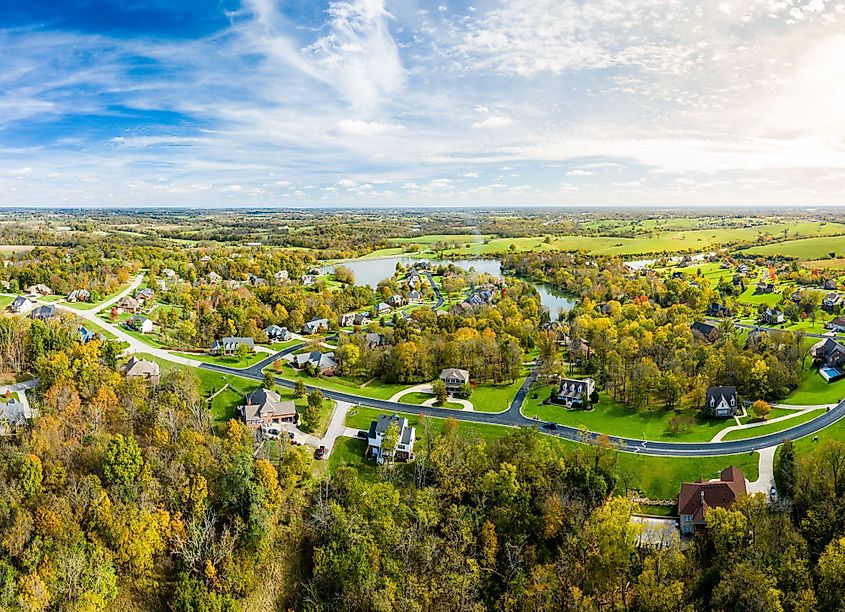 Georgetown is situated close to the intersection of Royal Spring and North Elkhorn Creek in Kentucky's Scott County. It is one of the few cities inside the golden triangle of Cincinnati, Louisville, and Lexington. Frankfort, the state's capital, is located about 29km to the west. Georgetown covers a total area of 44.42 sq. km, of which 43.99 sq. km is occupied by land, and 0.43 sq. km is covered by water. 
According to the Köppen Climate Classification, Georgetown has a humid subtropical climate with hot, muggy summers and cool, rainy winters. The yearly average temperature ranges from 26 to 86°F; it rarely falls below 10°F or rises beyond 93°F. The year's hottest month is July, and the hot season lasts for 3.8 months, with an average daily high temperature exceeding 77°F. With an average daily high temperature below 50°F, January is the year's coldest month. On average, Georgetown receives 8 inches of snow and 45 inches of rain yearly. Additionally, it experiences precipitation 126 days out of the year on average.
Brief History Of Georgetown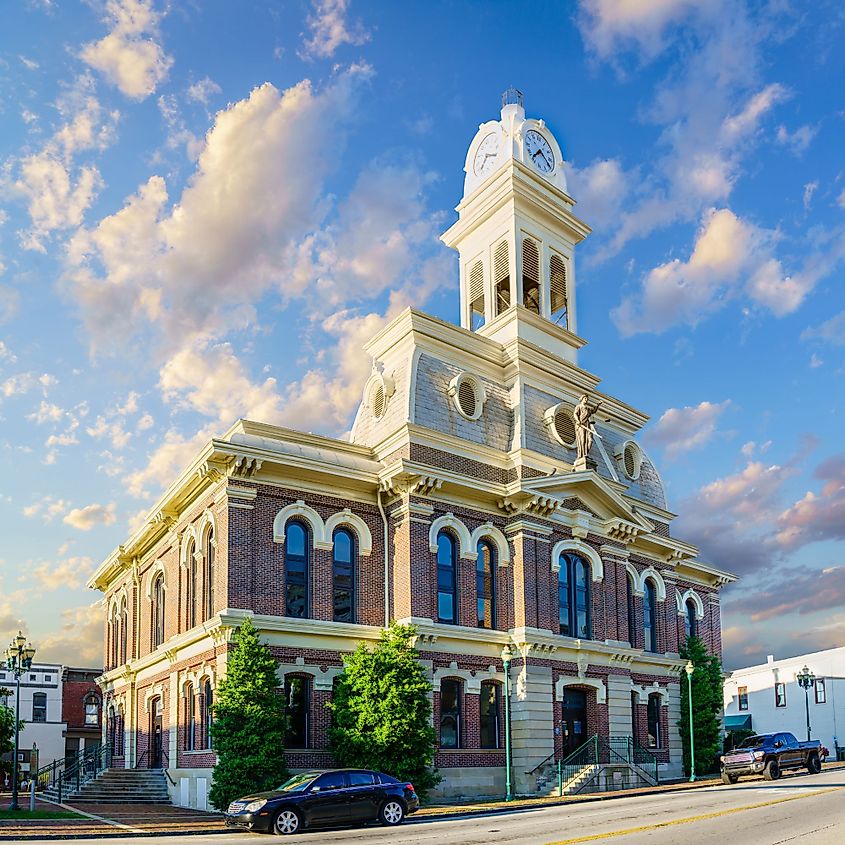 When the Rev. Elijah Craig first established it, Georgetown was known as Lebanon. It was later renamed in 1790 in honor of President George Washington. Since the city was located in the productive Bluegrass Region, it developed an agricultural economy. Elijah Craig is credited with founding the first mills, the first ropewalk, and Kentucky's first classical school (later Georgetown College). Georgetown's cultural and commercial life in the 19th century was very connected to the deep South. Despite Kentucky's apparent neutrality throughout the Civil War, Scott County had a Southern bias.
The Population And Economy Of Georgetown
Out of 552 cities in Kentucky, Georgetown has the sixth-highest population with 38,684 residents. Georgetown's population has grown by 4.31% since the most recent census, which showed a population of 37,086 in 2010. Georgetown's population is currently expanding at a pace of 2.11% yearly. White (non-Hispanic) (84.1%), Black or African American (non-Hispanic) (6.06%), Two+ (non-Hispanic) (4.02%), Other (Hispanic) (2.12%), and Asian (non-Hispanic) (1.49%) make up Georgetown's top five ethnic groups. With a 12.07% poverty rate, Georgetown's average household income is $77,822. In recent years, the median rent has been $940 per month, and the median home value has been $176,300. The median age is 33.4 years, 32.3 years for men, and 34.4 years for women.
With over 38,000 inhabitants, Georgetown has quickly risen to the top of the Commonwealth's fastest-growing cities. The mayor of Georgetown, Tom Prather, claims to have observed remarkable expansion in his municipality and attributes this growth to many organizations and companies. One of the biggest Toyota Manufacturing factories is among them, as are the Kentucky Horse Park, Old Friends Thoroughbred Retirement Farm, Georgetown College, and others. One of Georgetown's main concerns is producing adequate revenue for residents to move to the city, particularly during the pandemic. Kentuckians benefited greatly from the Toyota plant's construction and employment creation efforts.
Attractions In And Around Georgetown
Georgetown And Scott County Museum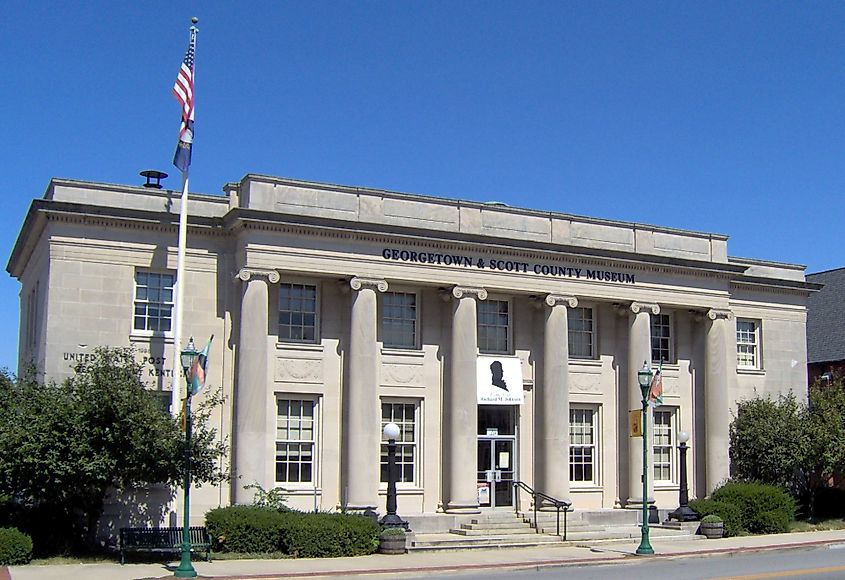 This free local history museum provides all the information one would want to know about Georgetown and Scott County in the elegant 1915 Post Office building. A thorough timeline of the county's history, beginning in 1773 and ending in the present, is also available. There is a ton to explore, including quilts, information on the Central Kentucky Underground Railroad, Native American communities that formerly inhabited the banks of Elkhorn Creek, an incredible collection of equestrian pictures, and much more.
Ward Hall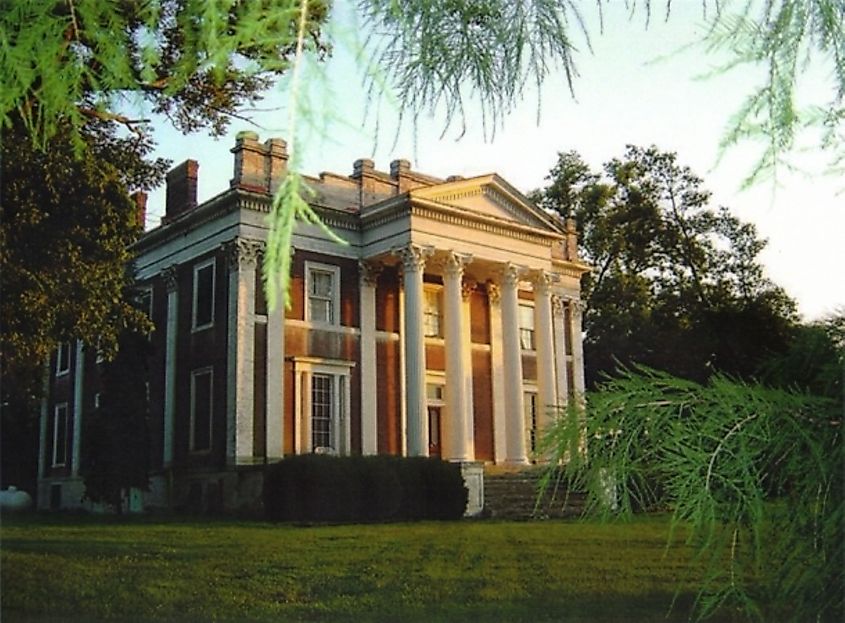 Ward Hall, an antebellum plantation estate designed in the Greek Revival style, is located in Georgetown. It is open for the first couple weekends of every month from April through November. Twelve thousand square feet and twenty-seven feet high Corinthian fluted columns make up the main plantation house.
Old Friends At Dream Chase Farm
The Old Friends at Dream Chase Property is a nearly 140-acre Thoroughbred horse retirement farm. You may get up close and personal with a horse at Old Friends. As you learn more about their past, you'll discover that many of them had their fair share of time in the racing spotlight when they were young. 
The Evans Orchard And Cider Mill
The Evans Orchard and Cider Mill, a fifth-generation family-owned and operated farm that covers more than 175 acres full of family-friendly activities like the Barnyard Petting Zoo, tire climbs, and swings, the Rat Racers Big Wheel track, and the apple cider slider, is almost more like an amusement park than a farm. The only cider mill in central Kentucky, Evans Orchard also provides some of the region's greatest apple cider and fried apple pies.
Robert Clark Artist Gallery
As the gallery's name suggests, Robert Clark is a Thoroughbred Racehorse artist. Here, one can see a selection of Clarks' numerous superb pieces of art that feature racing and equestrian themes. In addition to admiring his magnificent creations, this fantastic studio also offers workshops. This gallery, which is now a part of the beautiful local art scene, aspires to enhance both the city's cultural identity and the experiences it offers to tourists.
There are several other reasons besides the attractions mentioned above that must be considered while visiting Georgetown. Drink handcrafted beverages, stroll around the countryside, eat southern specialties, and discover this small Kentucky town's history. One must plan his trip to this beautiful city now!